Herschel Co.'s New Andy Warhol Bags Bring Vibrant Patterns to Classic Silhouettes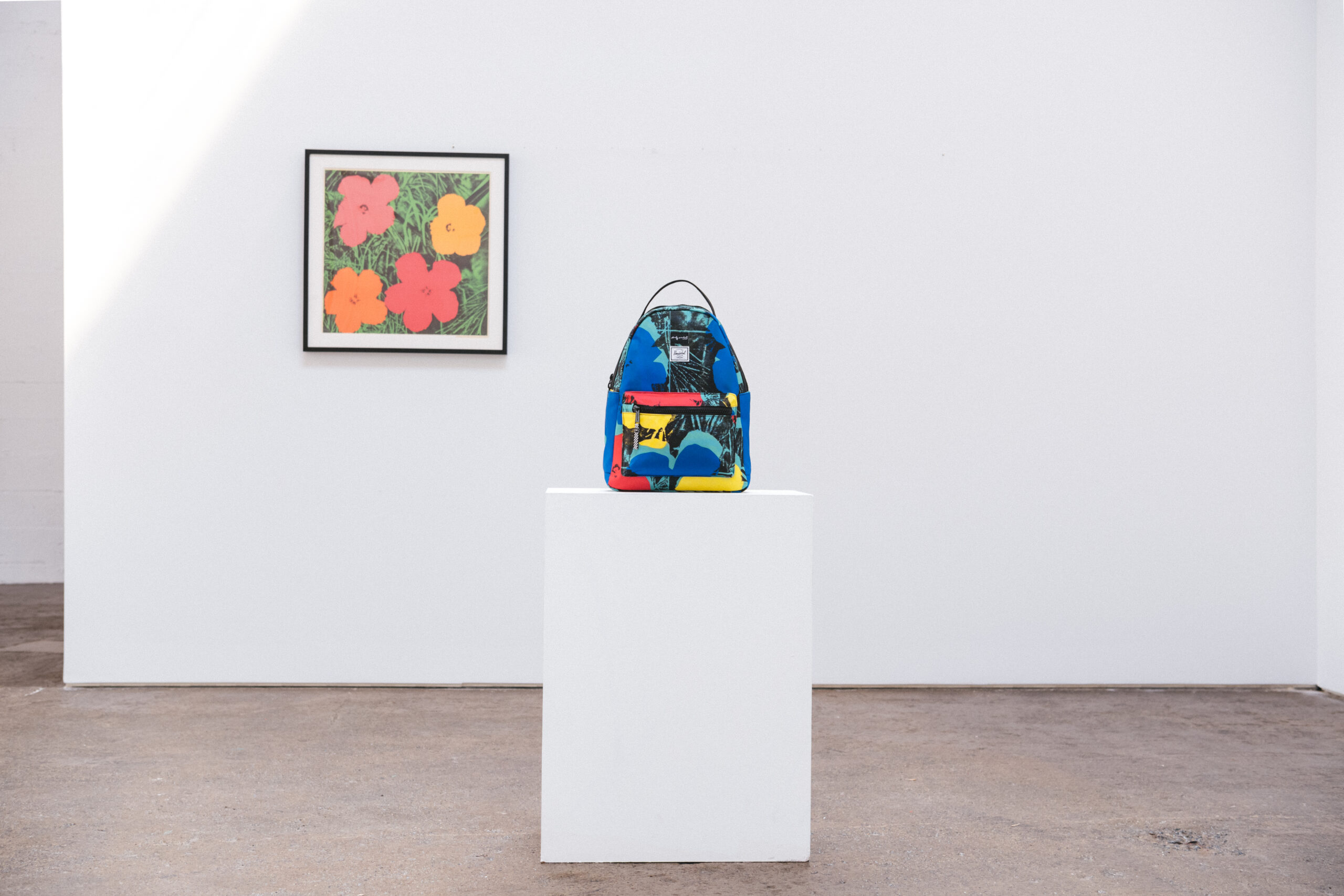 Herschel Supply Co.'s iconic bags just got a pop art reimagining. The Vancouver-based accessories brand, known for its stylish, no-fuss backpacks, has partnered with the Andy Warhol Foundation for the Visual Arts to create bold pieces inspired by the work of the pop art legend.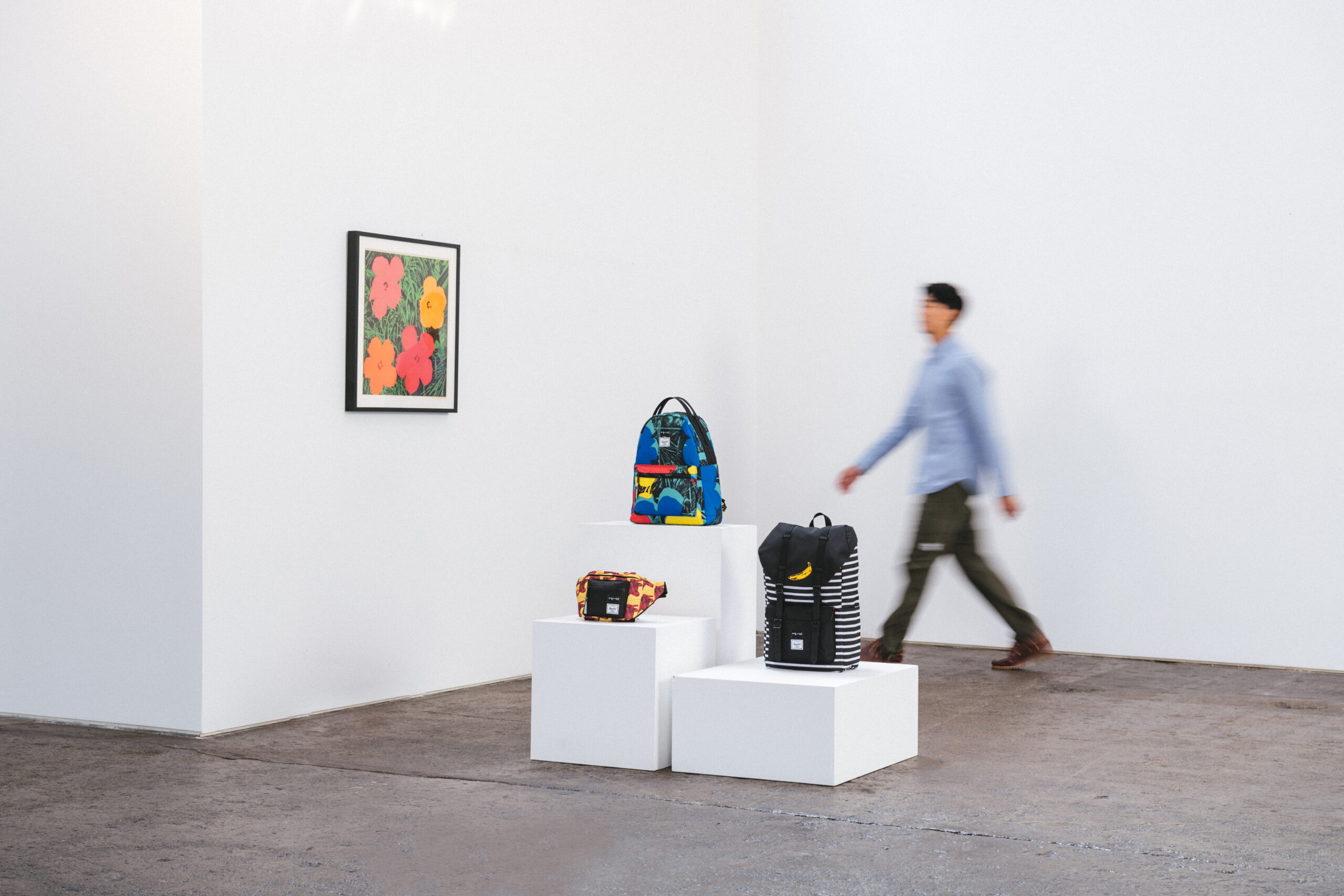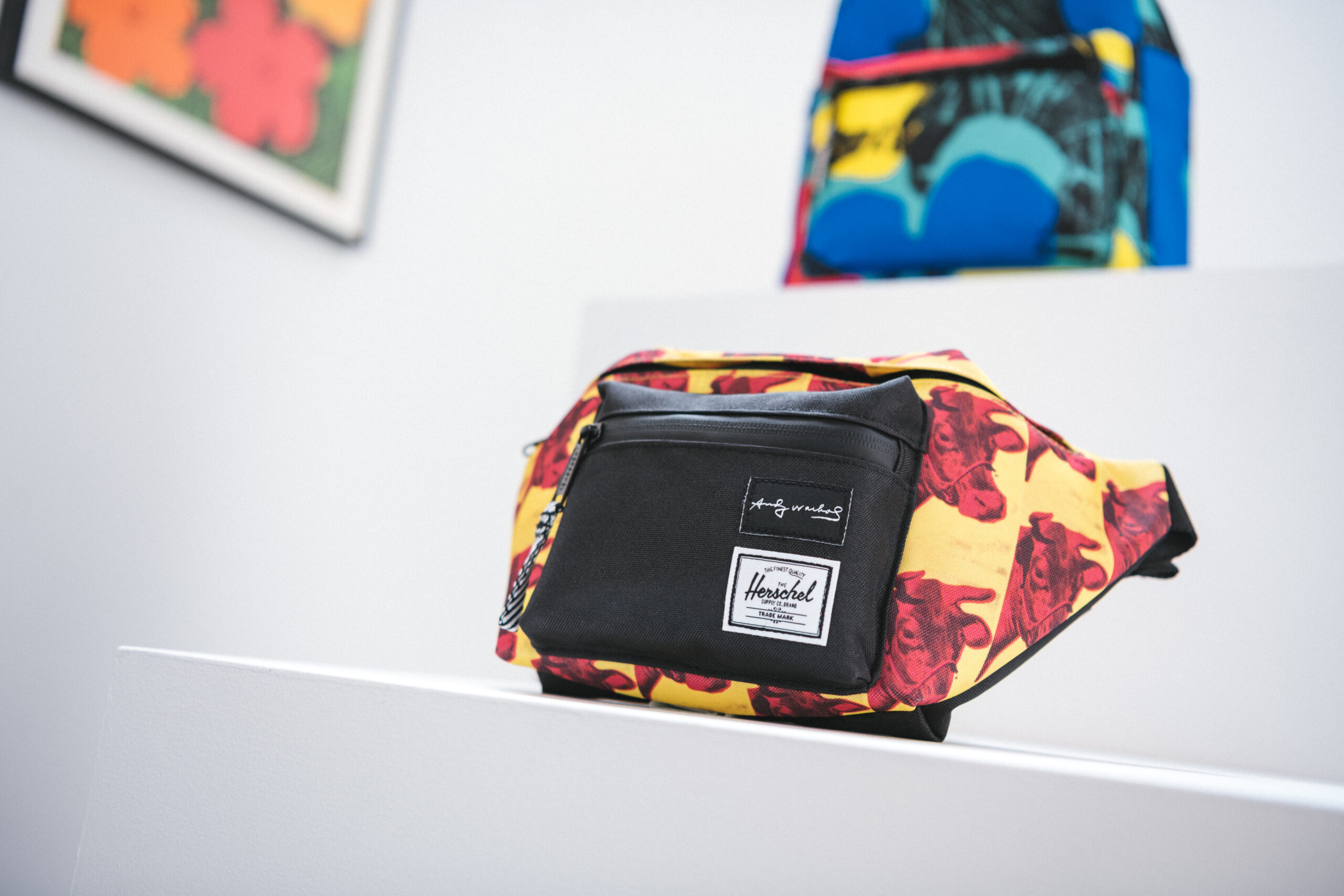 The three prints each incorporate an element of the natural world. Warhol's iconic Banana, a bruised banana on the verge of going bad, is set against black-and-white horizontal stripes. From his studio the Factory, Cow was one of Warhol's first prints. Originally printed on wallpaper, the neon design packs just as much of a punch affixed to a bag. And for an edgier take on springtime florals, the Flowerspattern is a pop art treatment of a magnified bloom set against a stark black background.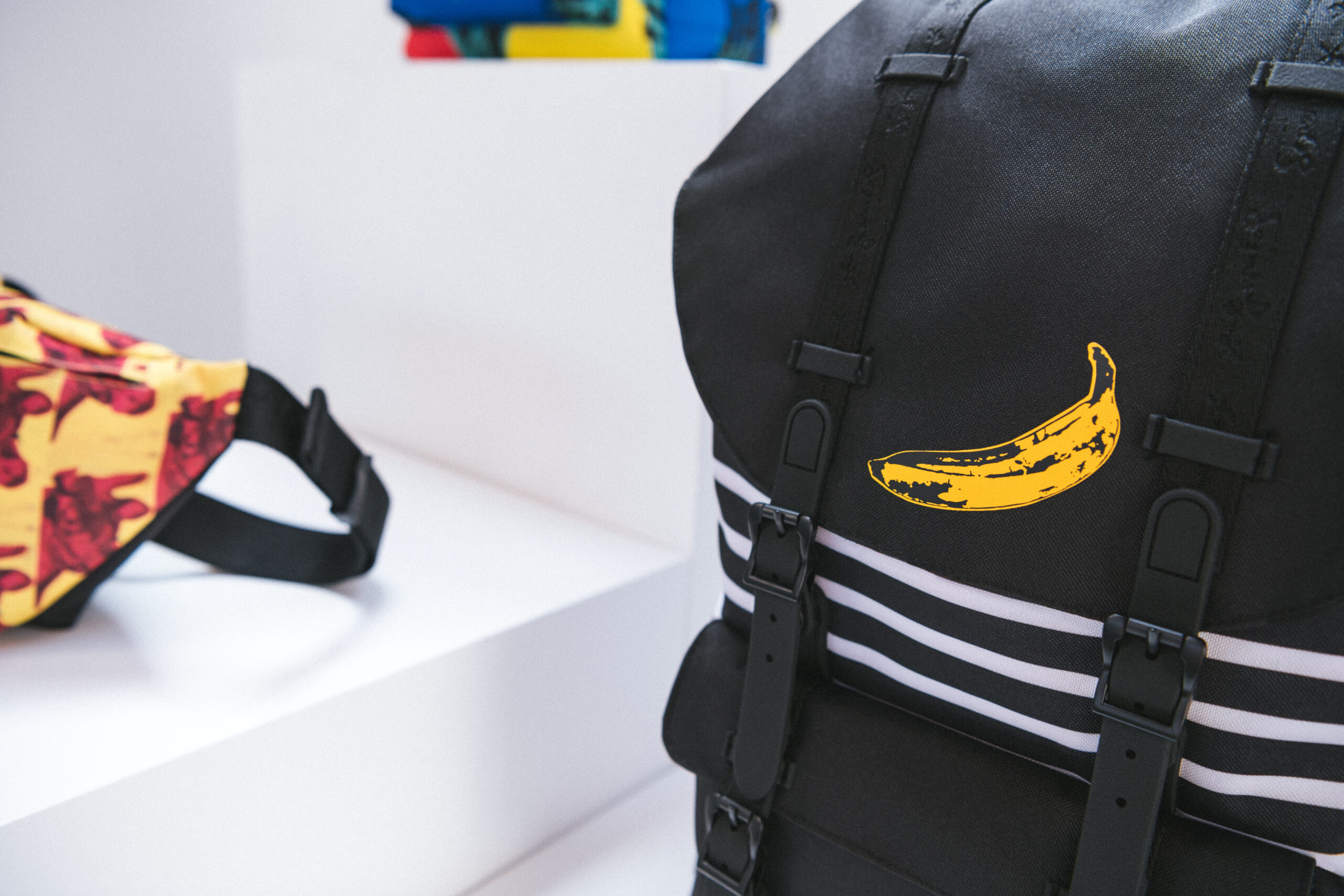 The collaboration is available now online and in select stores across four different bag designs: three backpacks with varying sizes and closures and a hip bag. Each one bears a label featuring Warhol's signature, giving them a bespoke feel, and all the bags are made from postconsumer water bottles with recycled fabric liners.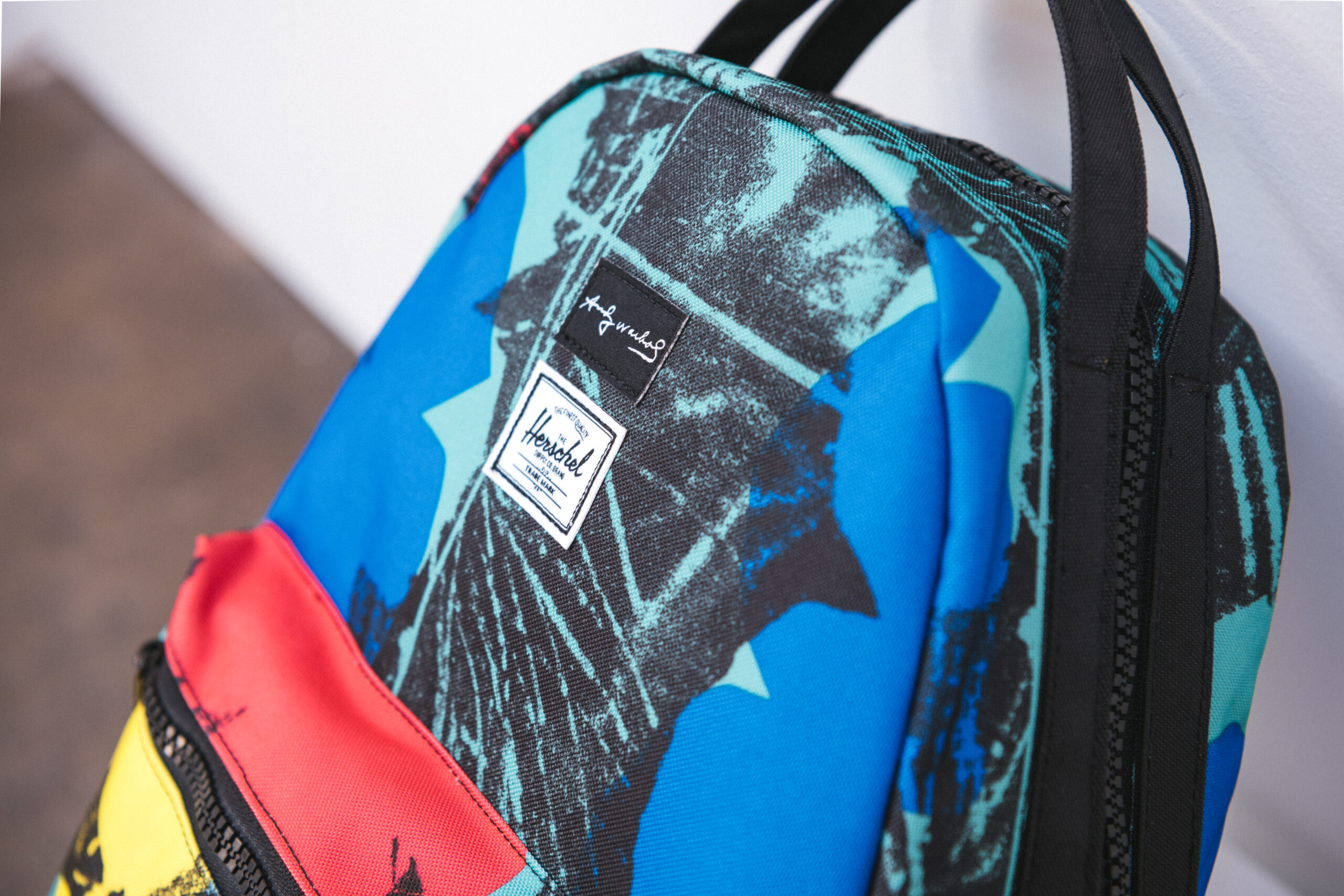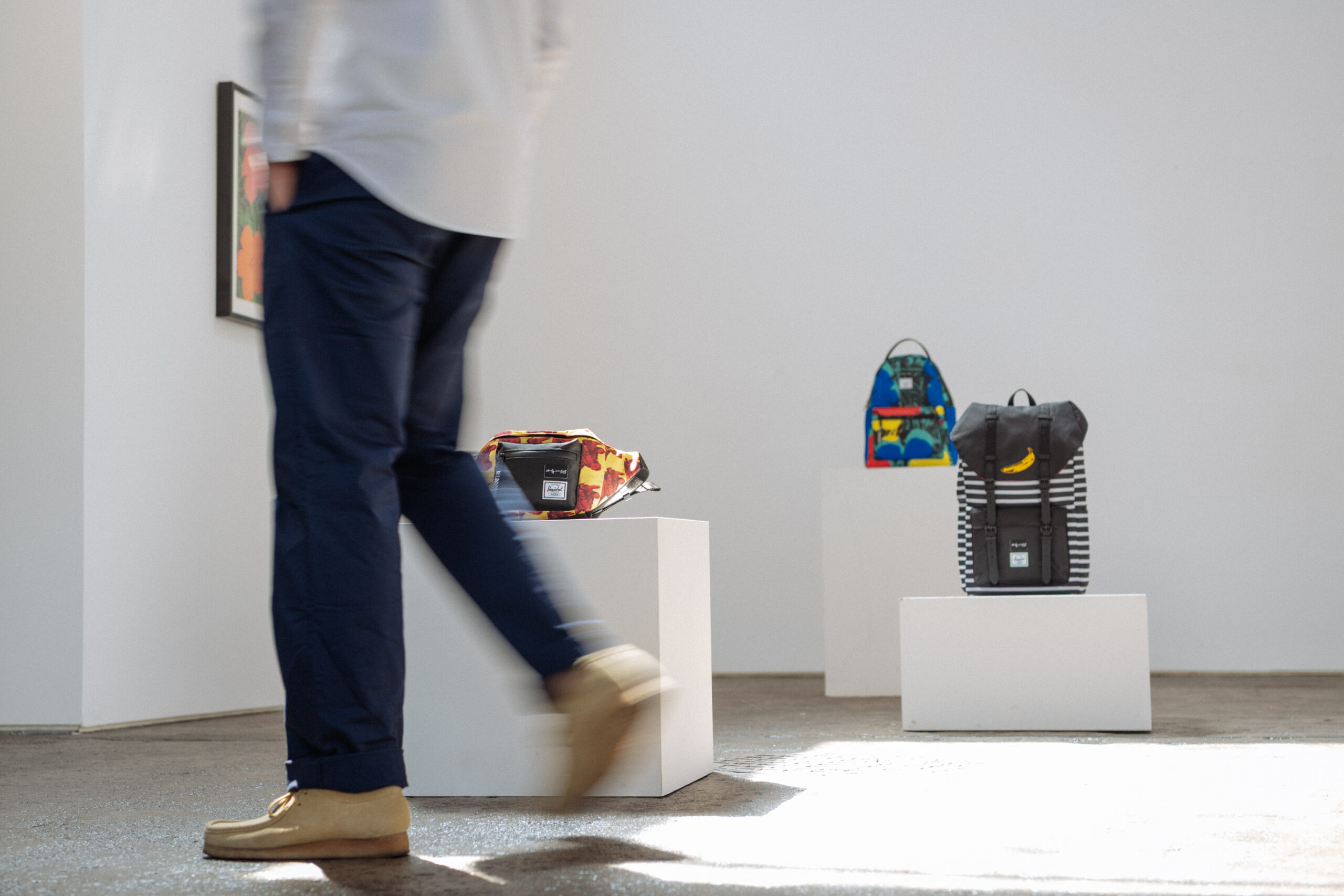 This is Herschel Supply Co.'s second collaboration with the Andy Warhol Foundation for the Visual Arts, following a series of bags, toques, and masks in bright camo patterns that came out last year. And with many more iconic Warhol pieces to draw from, including his famous screen prints of Marilyn Monroe and Campbell Soup cans, future collections promise to be just as exciting and vibrant. After all, as Andy Warhol himself said, "I don't think less is more. More is better."