Casa Fly by beef architeki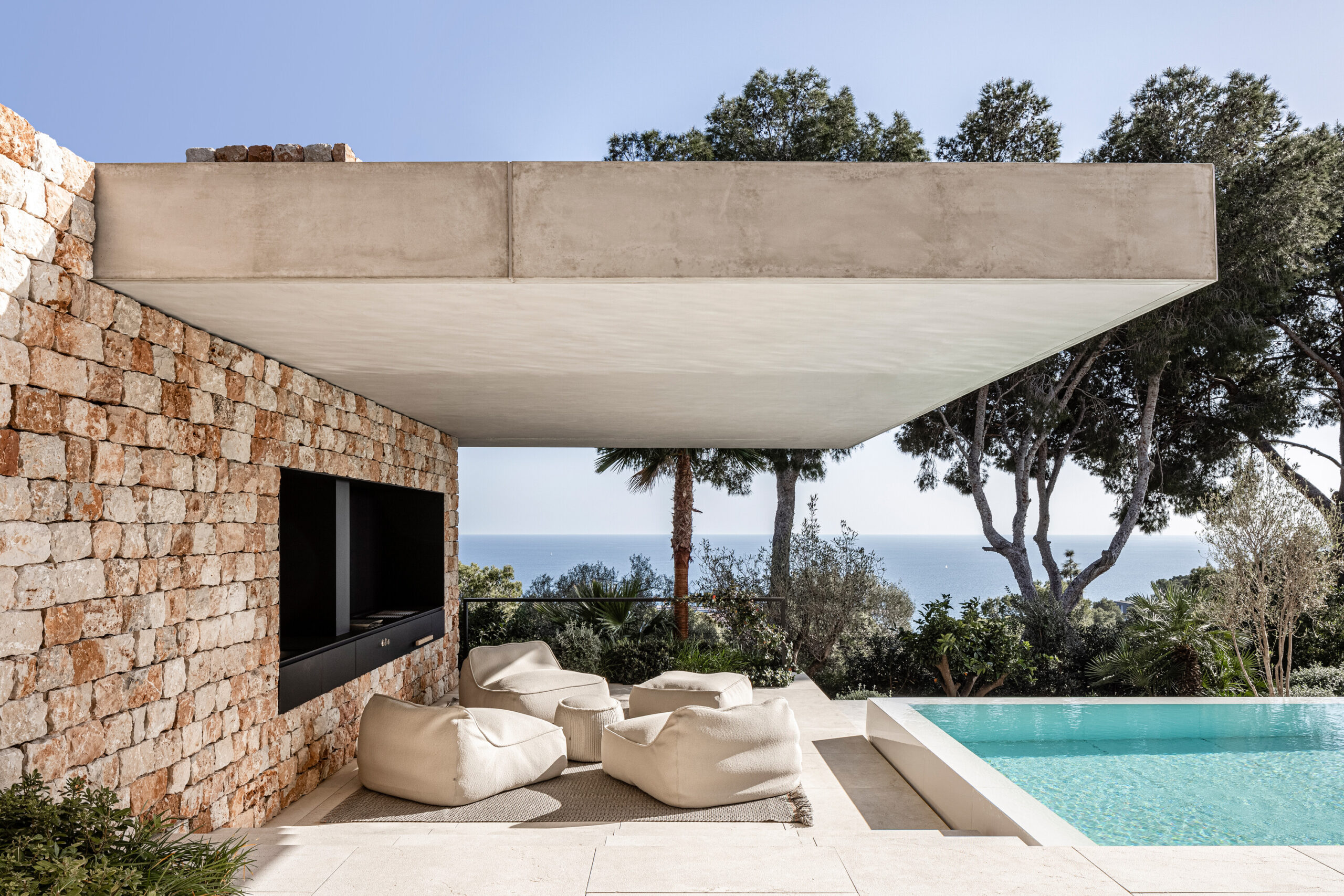 Traditional construction techniques get a modern revision in beef architeki's Casa Fly. The Mallorca home's façade displays the ancient dry stonework found throughout the island, while the angular silhouette and floor-to-ceiling windows establish Casa Fly as a 21st-century home meant for luxury and entertaining. The Slovakian firm drew inspiration from the Pedra en sec method, which uses tightly packed stone without mortar. In 2018, Mallorca's dry-stone walling technique, along with similar techniques from other regions, was added to UNESCO's List of the Intangible Cultural Heritage of Humanity.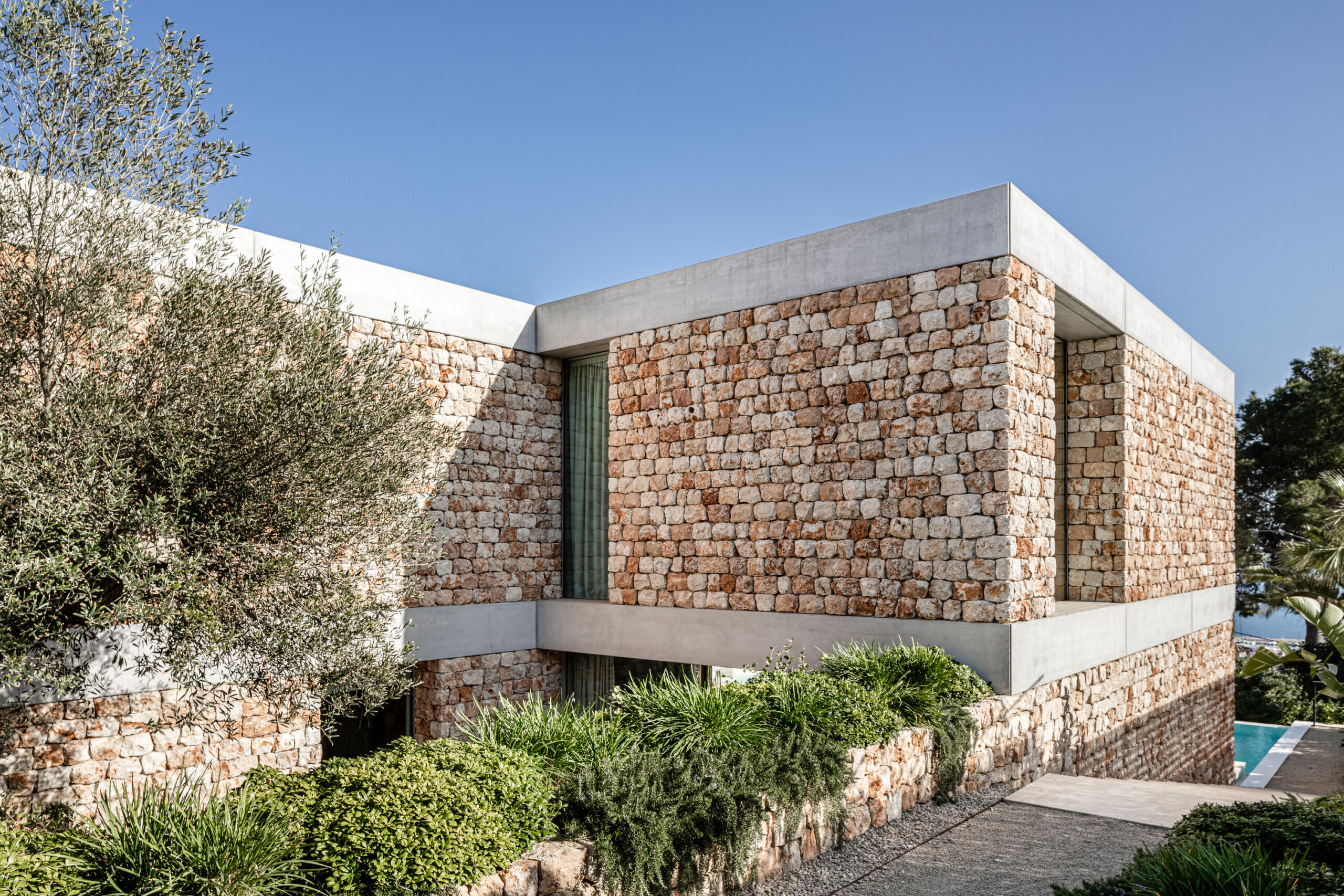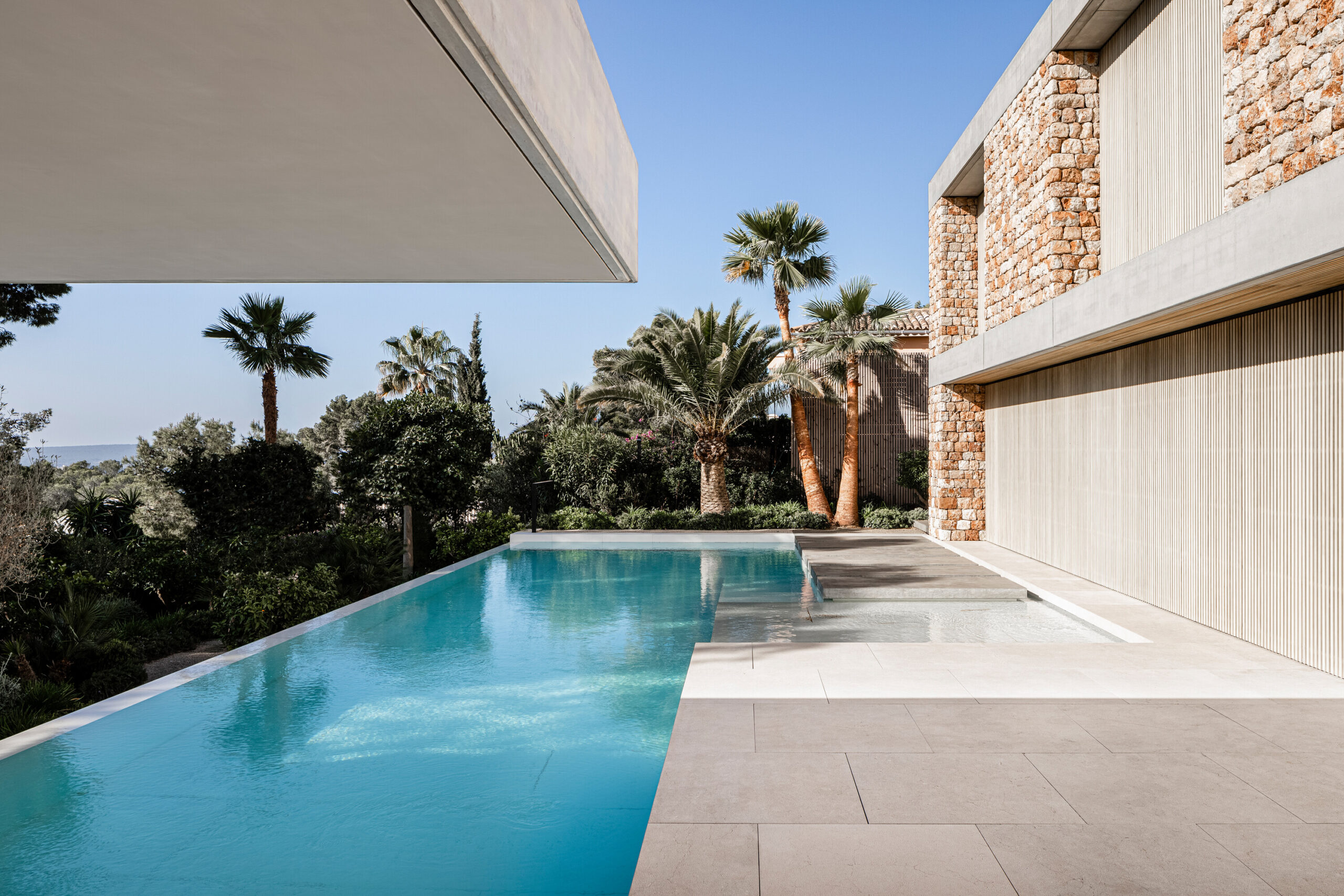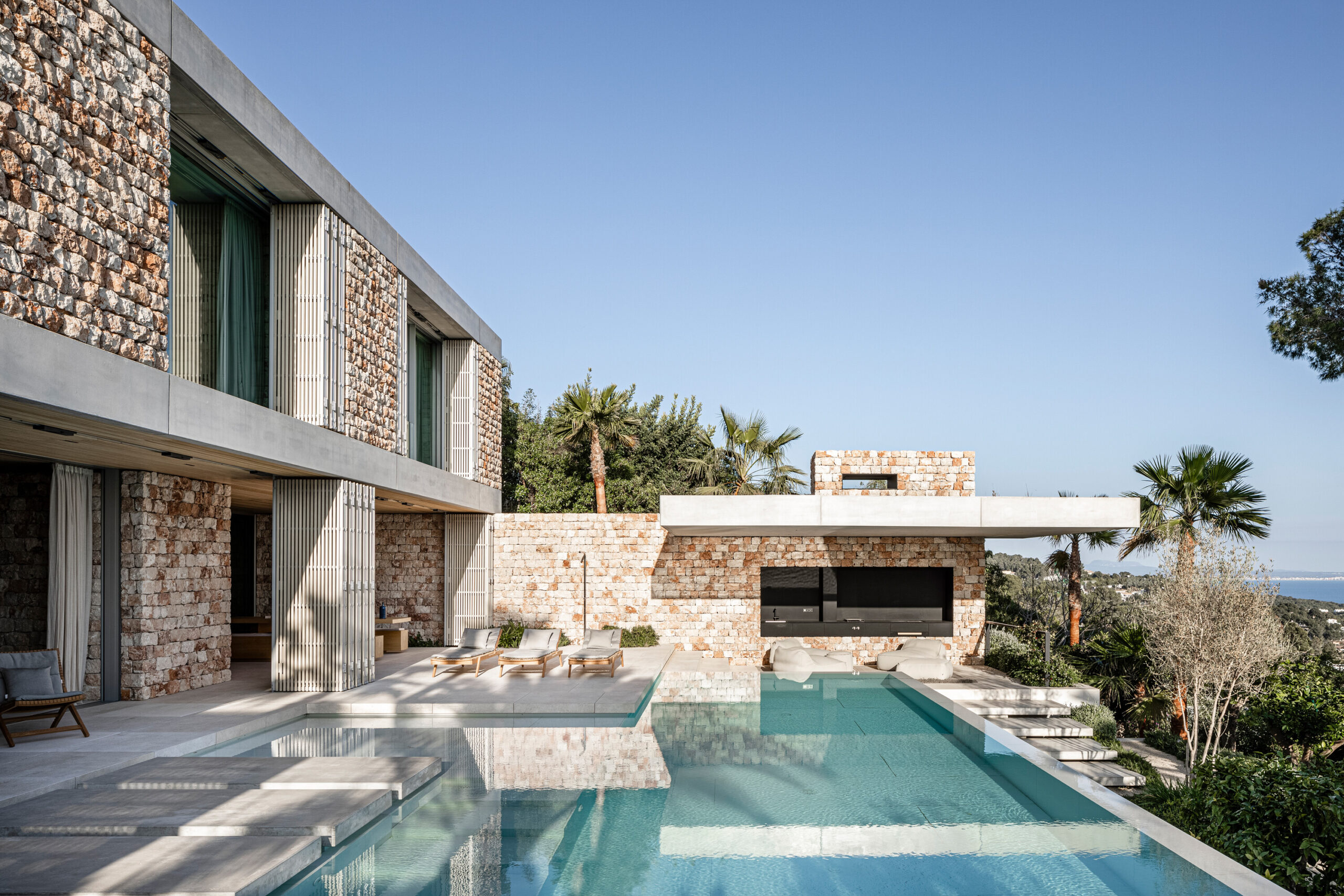 Casa Fly's stone exterior, sourced from a local quarry, is a collage of terra cotta, pinks and whites, complemented by the neutral concrete floor and roof. The stone provides natural, eco-friendly temperature control, keeping the home cool in the hot summer months and warm in the winter. Slatted floor-to-ceiling shutters, inspired by those in traditional Mallorcan homes, allow for air circulation even when closed. The glass doors between the main living and dining area and the pool deck open to create a transitional indoor-outdoor space that takes full advantage of Mallorca's blue skies. An infinity pool and a seating area, covered by a concrete plinth, overlook the sparkling Mediterranean Sea.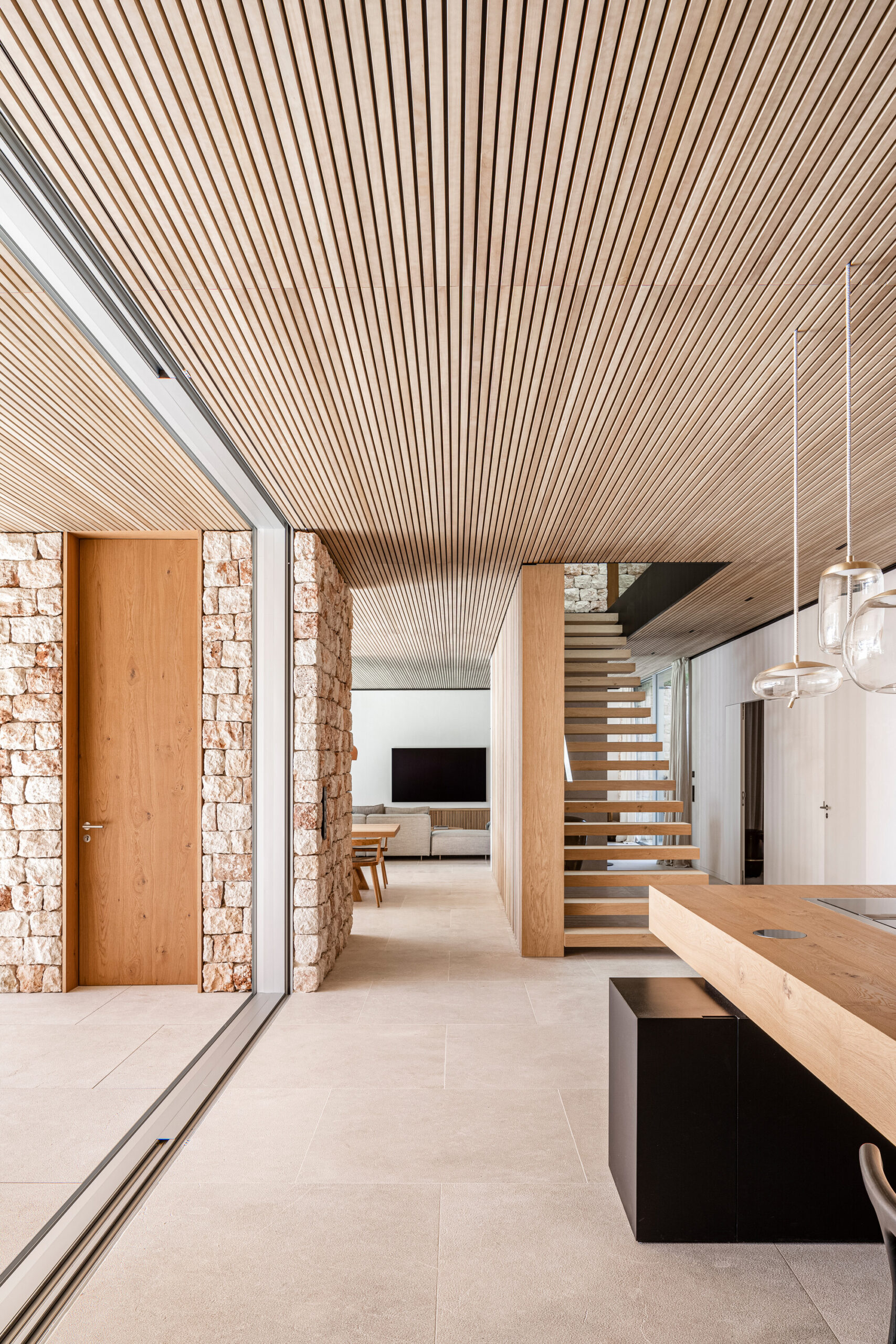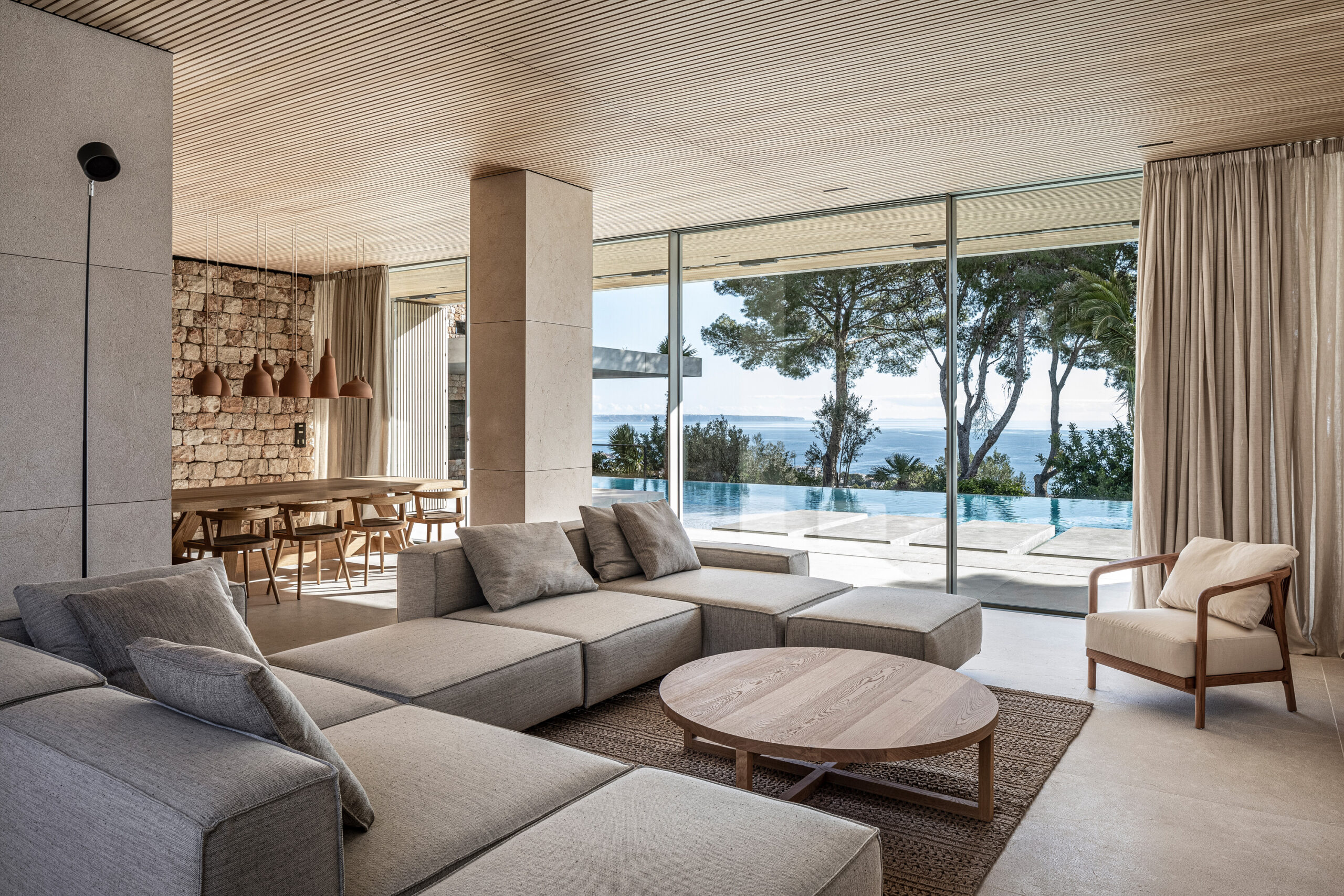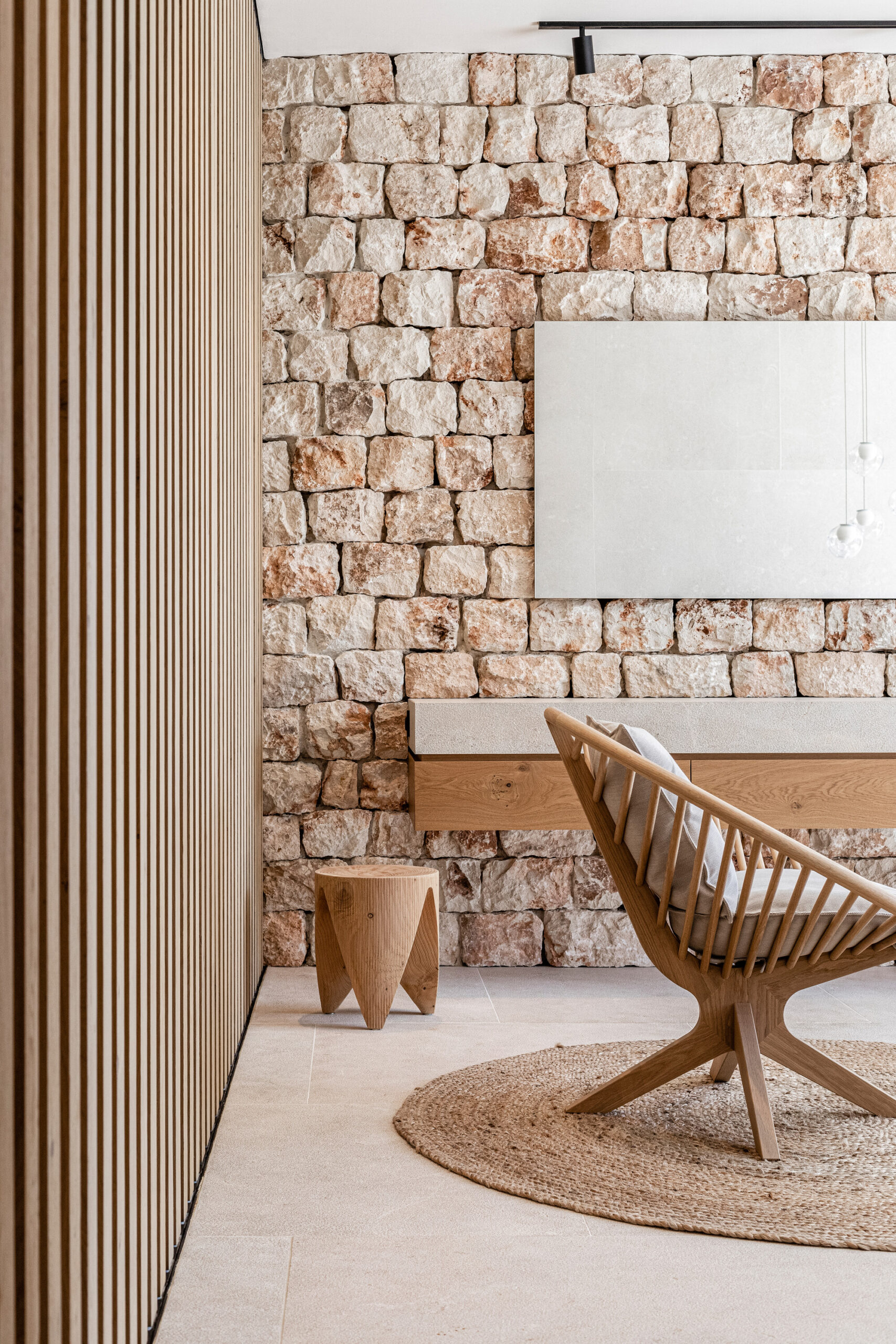 The interior is modern and minimalist, using mainly concrete, wood, and local stone so the bespoke furniture pieces can shine. The colourful stone façade is carried inside via a few statement walls counterbalanced with lime plaster, echoing the exterior. In the kitchen, a thick wooden island takes centre stage across from a floating staircase.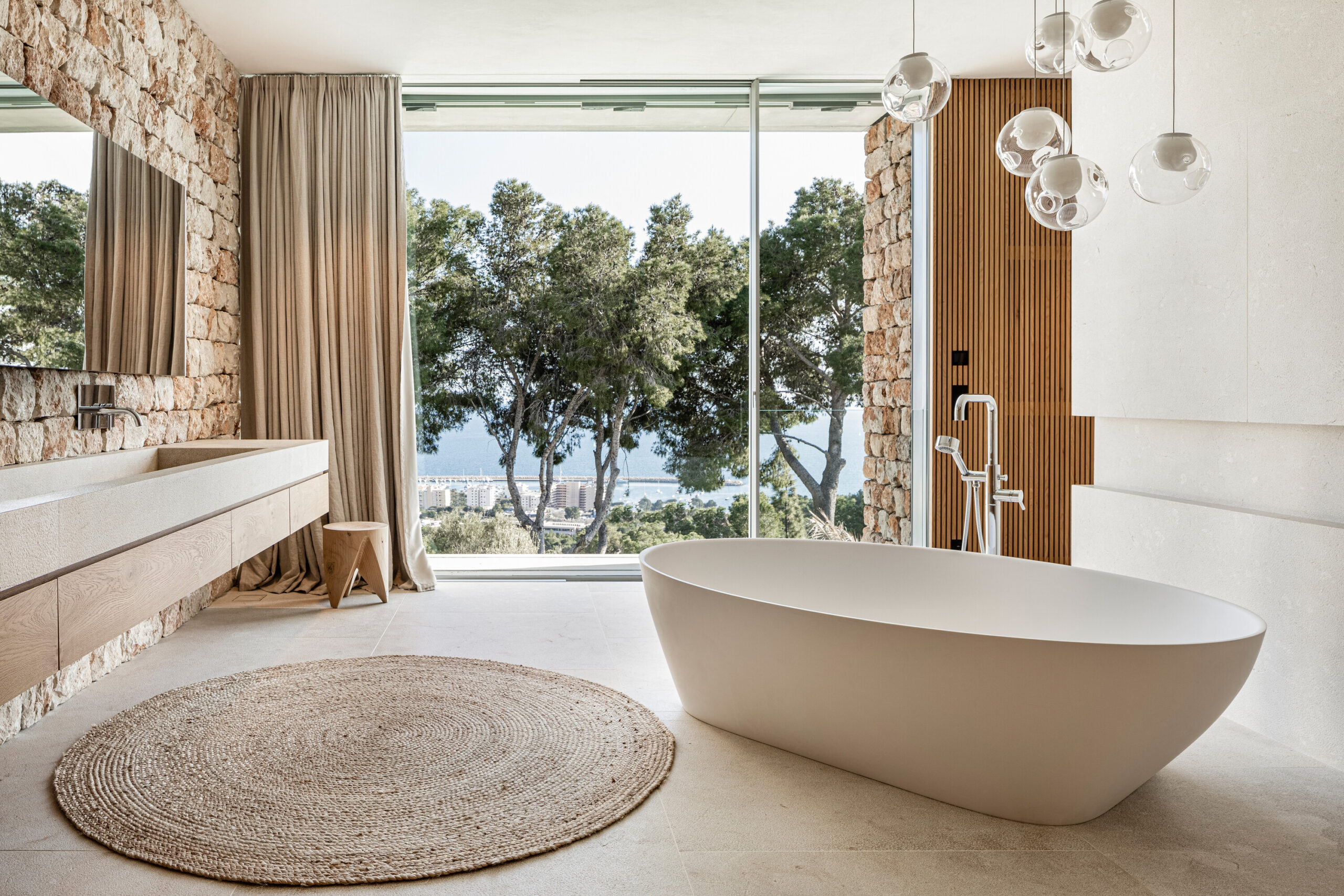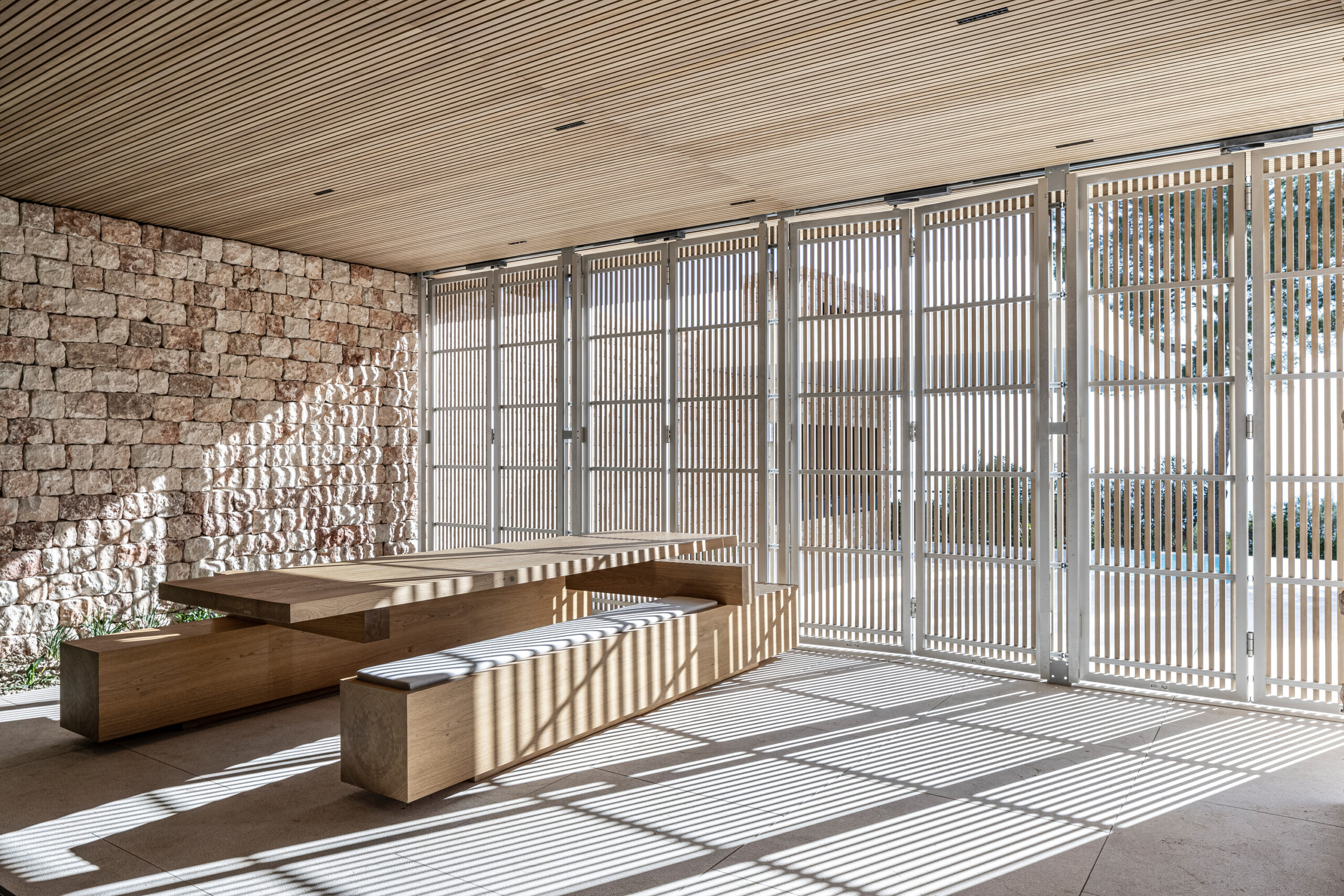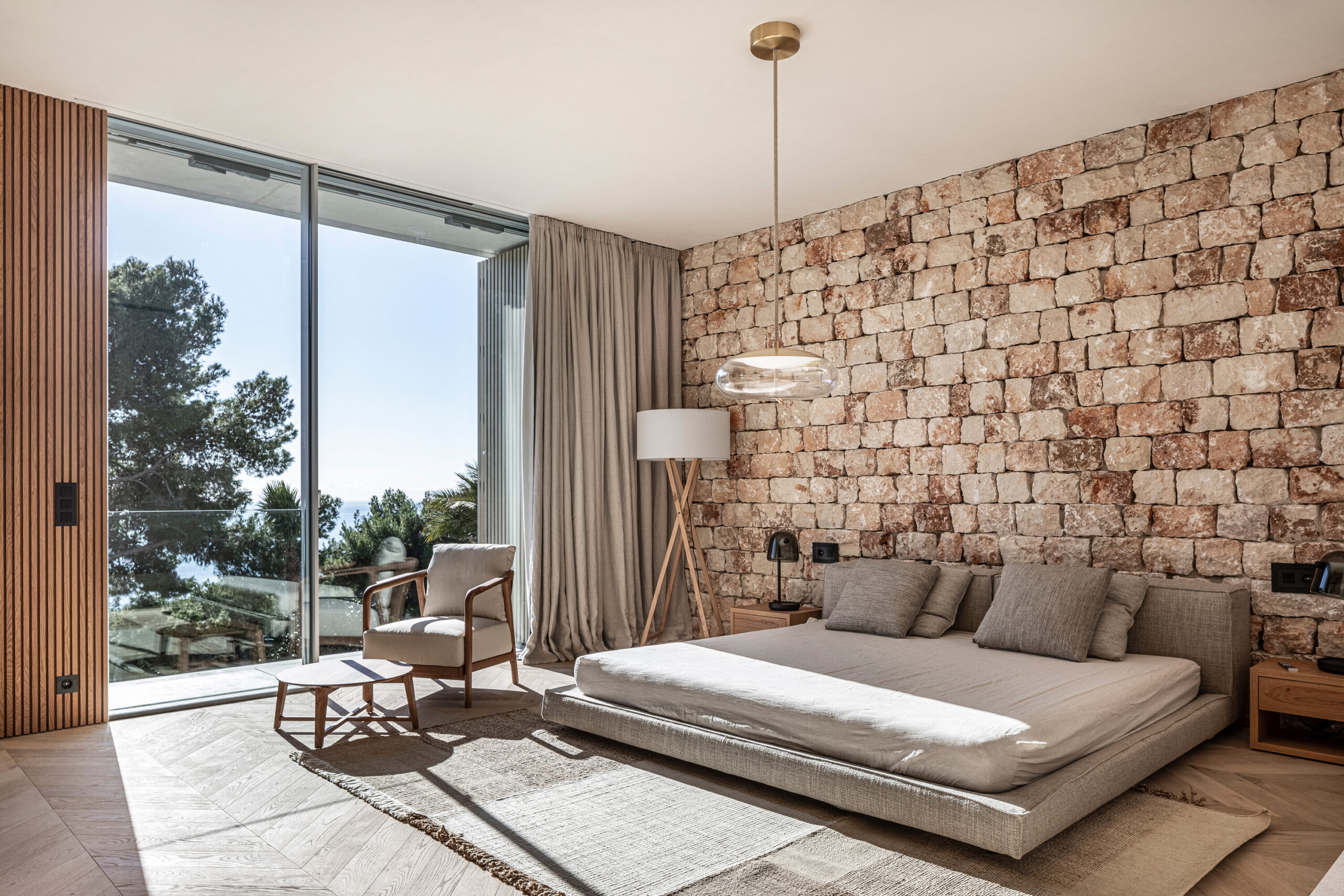 With Casa Fly, the beef architeki team modernizes rather than reinvents, incorporating design elements that pay homage to Mallorca's rich history while offering all the luxuries of a modern home. A textural trifecta of wood, stone, and concrete throughout create a home that feels part of the island itself.
Photography by Tomeu Canyellas.
Part of our Home of the Week series. Read more HERE.