Here's What to See at IDS Toronto
The people and products driving today's design trends.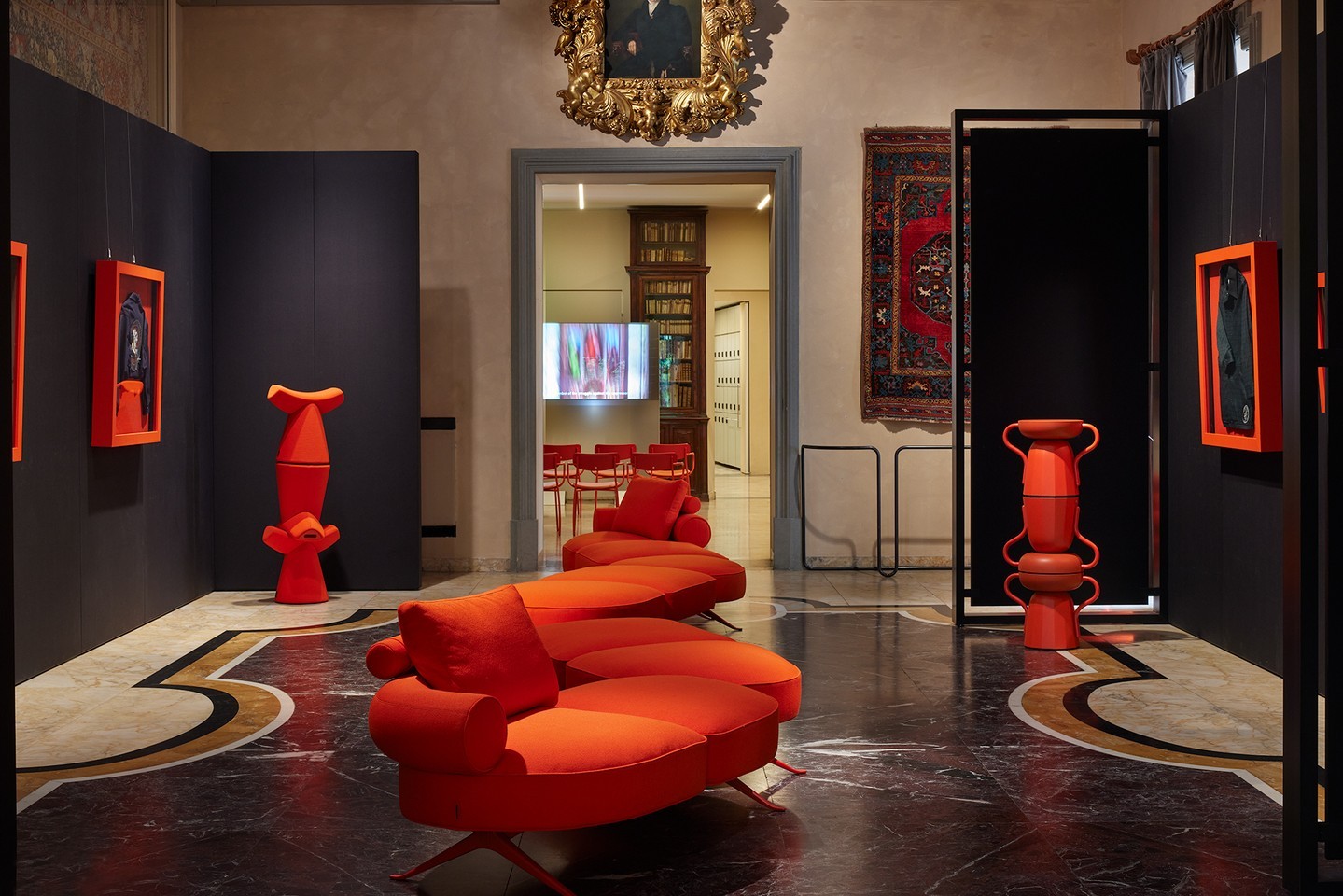 Interior Design Show Toronto returns to the Metro Toronto Convention Centre this Thursday, January 19, for four days of seminars, exhibits, and keynotes highlighting the people and products driving today's design trends. This year's theme is Moving Parts: Design for a Complex World, which asks how today's leading interior designers, architects, and manufacturers can produce and distribute product in an uncertain world shaped by the pandemic and the climate crisis. Here are the must-see events this year:
Keynote Talk—Designing Canada 2023: Living Better
What do "livability" and "good design" mean in 2023? How do you balance comfort and style? These are the questions explored in this panel discussion moderated by Globe and Mail style contributor Odessa Paloma Parker on Saturday January 21, with speakers Kelly Reynolds and Chad Falkenberg (Falken Reynolds, Vancouver), Daej Hamilton (Daej Designs, Toronto), and Megan Cassidy and Jane Son (Casson Hardware, Toronto).
Keynote Talk—Culinary Conversations: Thermador & Chef Steven Molnar
On Thursday January 19, chef Steven Molnar of the Michelin-starred Mexican restaurant Quetzal, will be in conversation with Thermador to share how innovations in tech and sustainability empower home cooks and professional chefs alike to be creative in the kitchen. Chef Molnar will teach audience members how to cook like a Michelin-starred chef at home with Thermador's HomeConnect™ system.
Feature—Juxtaposed by Caesarstone
In Juxtaposed, San Diego designer Brian Brown explores the beauty and diversity of the brand's Caesartone's new offering, allowing viewers to compare the contrasting materials.
Exhibit—Obakki
Mission-led lifestyle brand Obakki works with global artisans to create modern homeware, textiles, and decor while preserving local craftsmanship. Founder Treana Peake has more than 30 years of international development experience, and in 2007 Peake launched the Obakki Foundation, the company's philanthropic arm, to provide vulnerable populations with clean water, educational support, medical care, and livelihood initiatives. The Obakki artisans attending IDS include Mariella Motilla, a Mexican designer known for her textile thread chandeliers, and Andrés Gutiérrez, a Mexican furniture designer whose white oak pieces are based on Aztec folklore.
Exhibit: The GRAY Stage
At its stage, the venerable design title GRAY will host talks with designers about the contemporary design scene and the role design plays in our lives and futures. The events will highlight how the business of design works and trends in furniture and décor with speakers including designer Paolo Ferrari, stylist and influencer Alexandra Gater, and woodworker Kate Duncan