Hennessy Blends Cognac and Couture With Kim Jones
The collection features a sneaker, masterpiece decanter, and limited edition bottle.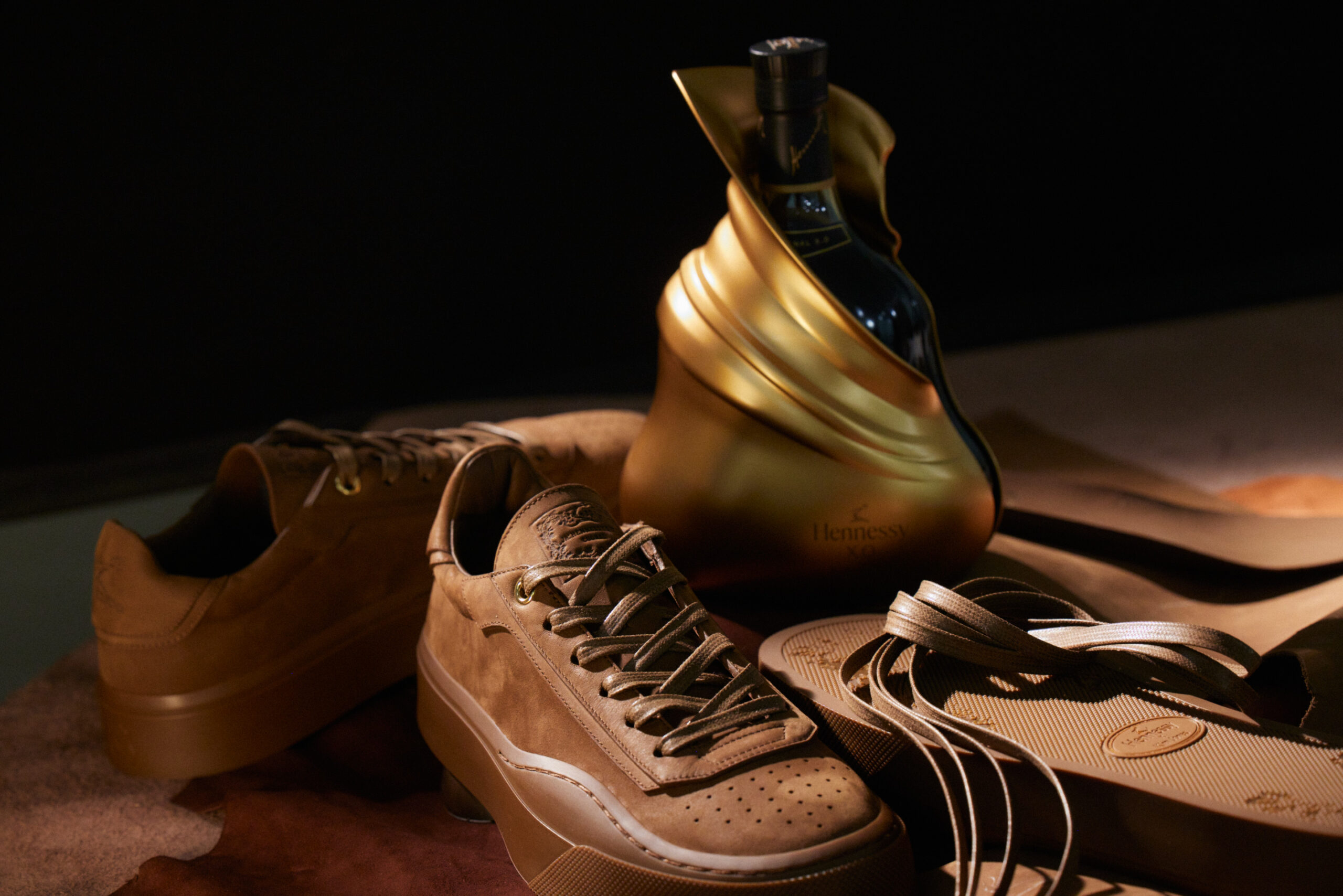 Everything Kim Jones touches turns to gold—like the aluminum casing for his new collaboration with Hennessy, a sculptural second skin that highlights the signature shape of the Hennessy bottle while evoking a couture silhouette. The 250-year-old French cognac brand has previously collaborated with visionaries from Ridley Scott to Frank Gehry, but this marks Hennessy's first with a fashion designer. The Dior and Fendi designer was tapped, says Julie Nollet, Hennessy's chief marketing officer, for his "pioneering spirit of bringing something really new and very disruptive and very innovative."
Jones is a winning choice for blending cognac and couture. The artistic director is a student of both history and hip-hop and was one of the first designers to bridge streetwear and luxury when he dropped a surprise collaboration with Supreme as artistic director of Louis Vuitton men's. Jones understands the unique position Hennessy occupies in culture as a storied French spirit beloved by rappers since the '90s. The twisting effect on the Hennessy X.O bottle distorts the brand name, shortening it from Hennessy to Henny—coincidence or knowing nod? "This to me is really the detail that kills, the reason being that fans of the brand call this Henny, but we're called Hennessy," Nollet says. "And as a tribute to the people that embrace the brand, it's obviously a subtle wink, true to the fluidity of the actual bottle sculpture."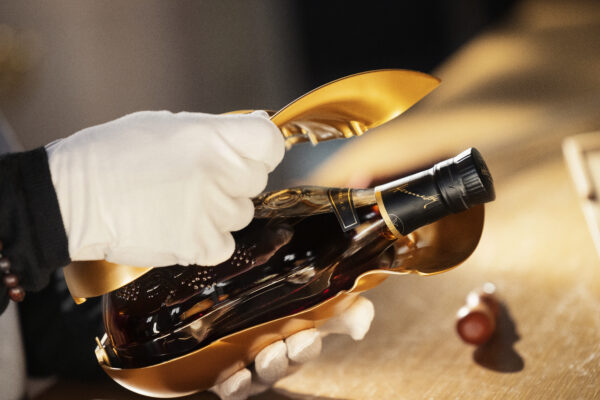 The Hennessy X.O masterpiece decanter draws inspiration from the making of Hennessy X.O. Created using 3D printing technology and finished by hand, only 200 decanters have been produced. In what Jones calls a "piece of bespoke couture for a bottle," the twisting folds recall how Hennessy bottles were once wrapped in tissue paper to protect the labels. The decanter is also dipped in gradient colours, an effect inspired by the shades of the different eaux-de-vie used to make Hennessy X.O.
Jones also designed the HNY Low to satisfy his fellow sneakerheads. Inspired by early basketball shoes, the low-top sneaker is made from cognac-coloured nubuck leather, a material that acquires a patina over time and is a nod to the colour of eaux-de-vie. The shoebox is oak, like the barrels used to age the eaux-de-vie.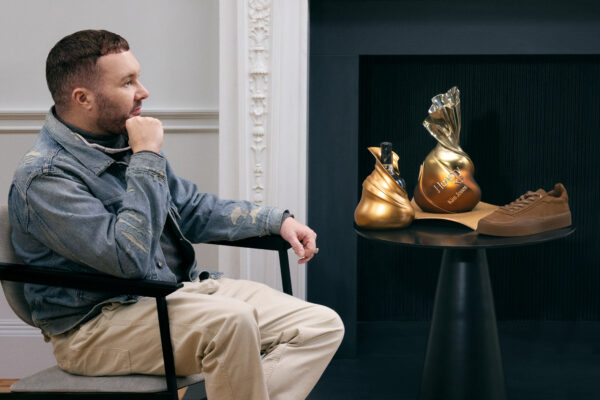 Regarding the decision to work with Kim Jones, Nollet says, "It's this ability to stretch and build the bridges. It's this ability to reinvent streetwear and have this incredible luxury take on what it is that he creates, and it resonates with the Hennessy maison."