Francesca Ekwuyasi Brings Vibrant Literary Prowess to Canada's East Coast
Ekwuyasi's work explores themes of faith, family, queerness, consumption, loneliness, and belonging.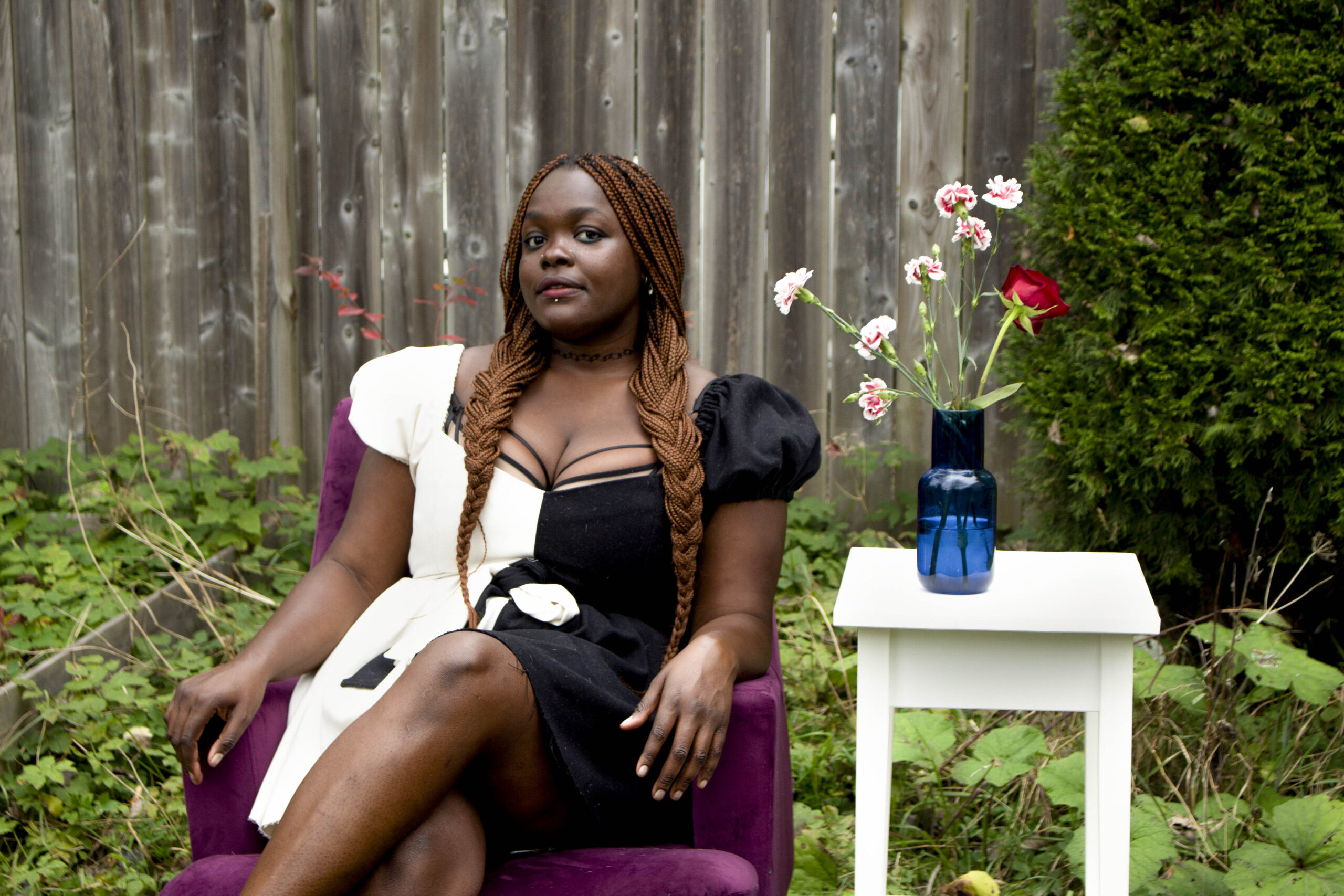 Halifax writer Francesca Ekwuyasi got her start when she was 10, writing fictional stories in her journal. In her early 20s, still in her native Lagos, Nigeria, she began writing short stories, ultimately submitting one for publication around 2015. "After that, I began submitting more and more shorts to literary journals that didn't have any submission fees," she says. "There were lots of rejections and some acceptances, but the feedback was always very helpful."
In 2013 she moved to Halifax to pursue a master's degree in international development at Saint Mary's University, slowly picking away at her first novel, Butter Honey Pig Bread, all the while.
Published in 2020, Butter Honey Pig Bread is the story of twin sisters, Kehinde and Taiye, and their mother, Kambirinachi, who is convinced she was born an ogbanje, a spirit that plagues families with misfortune. When the family members reconnect after years apart, they confront their complex pasts in search of forgiveness.
Butter Honey Pig Bread quickly illuminated the literary world. Longlisted for the 2020 Giller Prize and the 2022 Dublin Literary Award, in 2020 it was a finalist for the Governor General's Literary Award and in 2021 for CBC's Canada Reads, Lambda Literary Award, Amazon Canada First Novel Award, and ReLit Award.
Since publishing Butter Honey Pig Bread, Ekwuyasi has returned to short fiction. Her short story "Na Condition Make Crayfish Bend" was published in July 2021 by ROOM Magazine. The piece took her longer than usual to write, she says, because she "was interested in exploring loneliness that arises as a consequence of racism—even the more 'subtle' kinds of anti-Black racism—in interpersonal relationships, as well as the loneliness of inherited trauma."
She gives a raw and insightful portrayal of a daughter who reckons with the choice her mother made in marrying her polygamist father and her own that she made by leaving her home in Lagos and marrying a white woman.
Ekwuyasi has also created several experimental short films, with screenings at Black Film Festival, Durham Region International Film Festival, Nocturne Halifax, and the Khyber Centre for the Arts in Halifax. One of her films, Lacuna, explores similar themes to those in "Na Condition Make Crayfish Bend." She explains that the fillm "is essentially a conversation between three Black queer Nigerians on borders, blackness, queerness, and faith."
Currently working on her second novel while editing a play and a film script, Ekwuyasi is excited by the prospect of exploring Canada. "Although I've lived here for nine years now, there's so much of Canada and its various cultures that I haven't yet witnessed and experienced, so whenever I get a chance to travel within the country, I feel inspired to create," she says.