First Look: Almanac Palais Vienna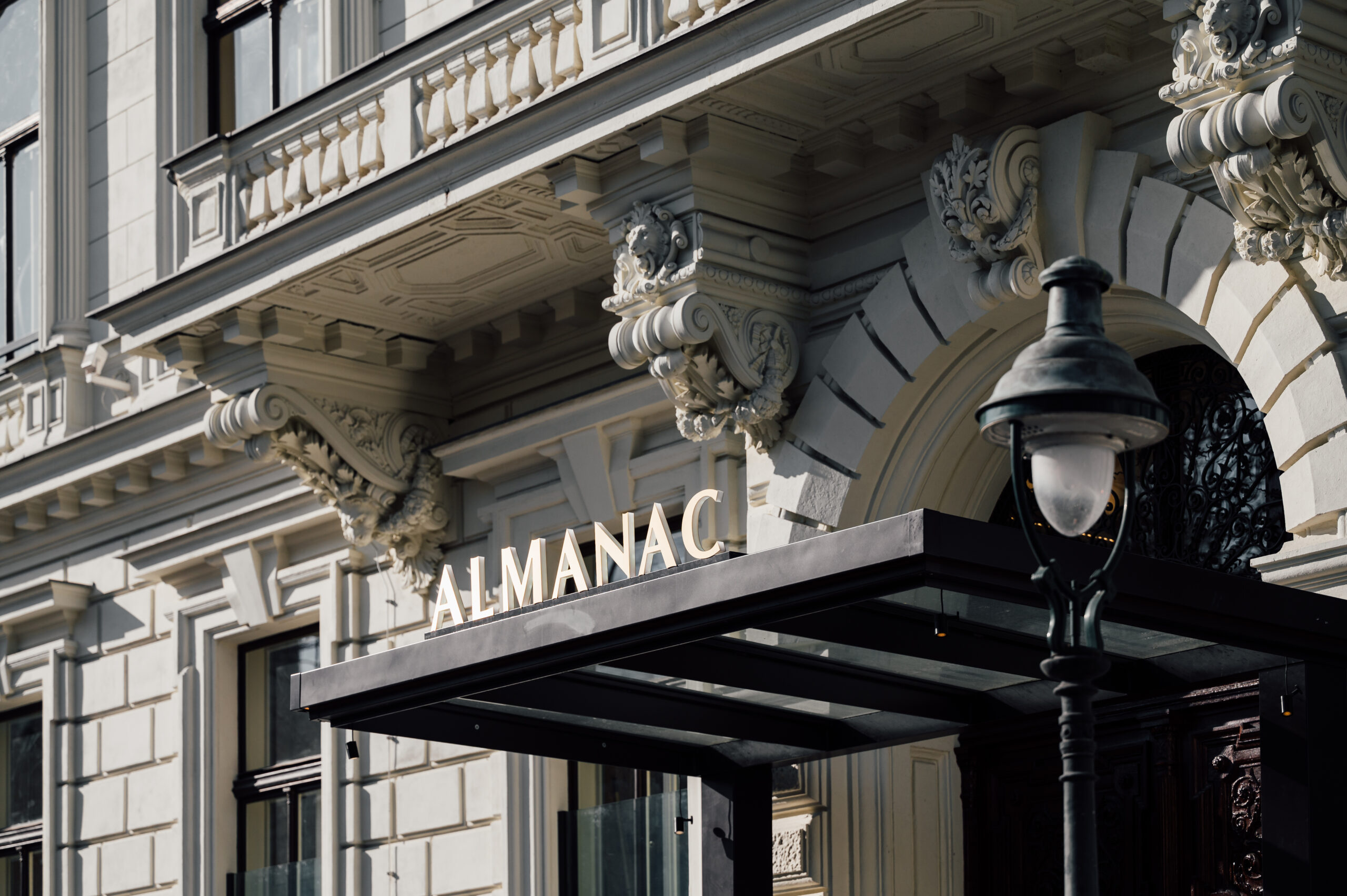 Following Almanac X Prague, which opened in March, Almanac Palais Vienna is the latest addition to the portfolio of Almanac Hotels, owned by Vienna's WSF Group. On Vienna's noted Ringstrasse and across the street from the Stadtpark, the boutique hotel with its original marble doorways is housed in two neo-Baroque palaces built in 1871 for German-Austrian entrepreneur Hugo Henckel von Donnersmarck and Baron Friedrich Leitenberger, a textile manufacturer.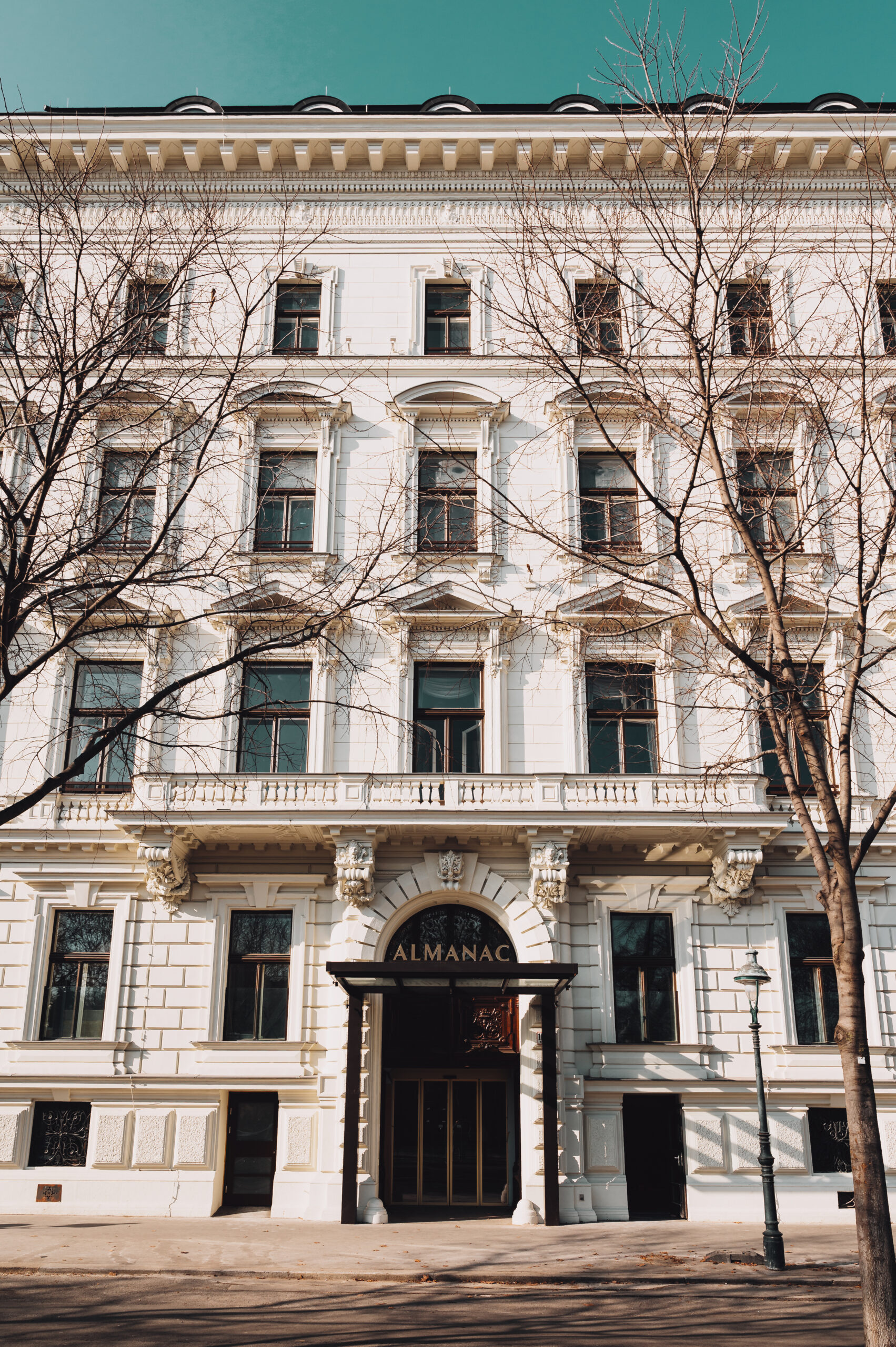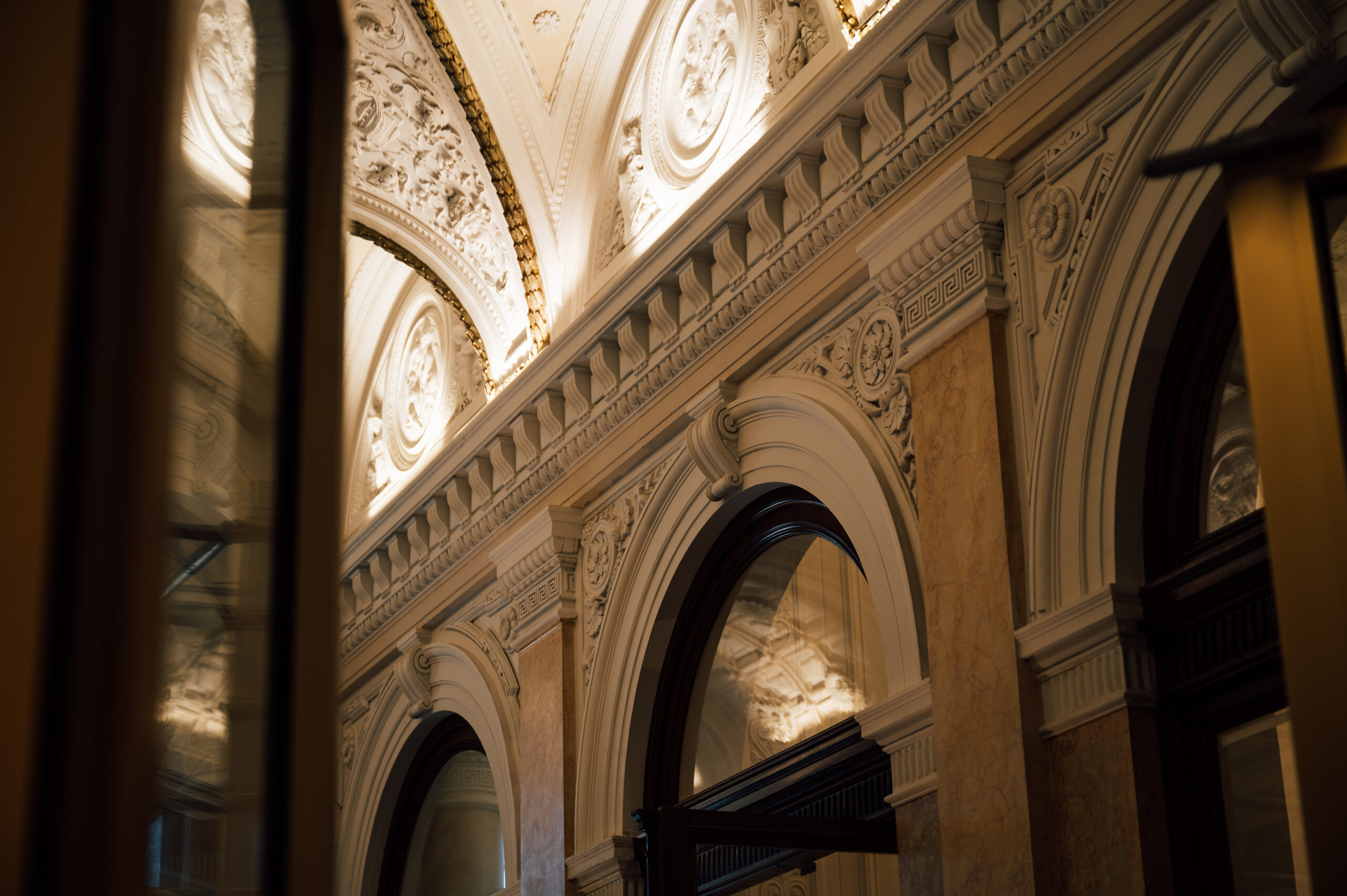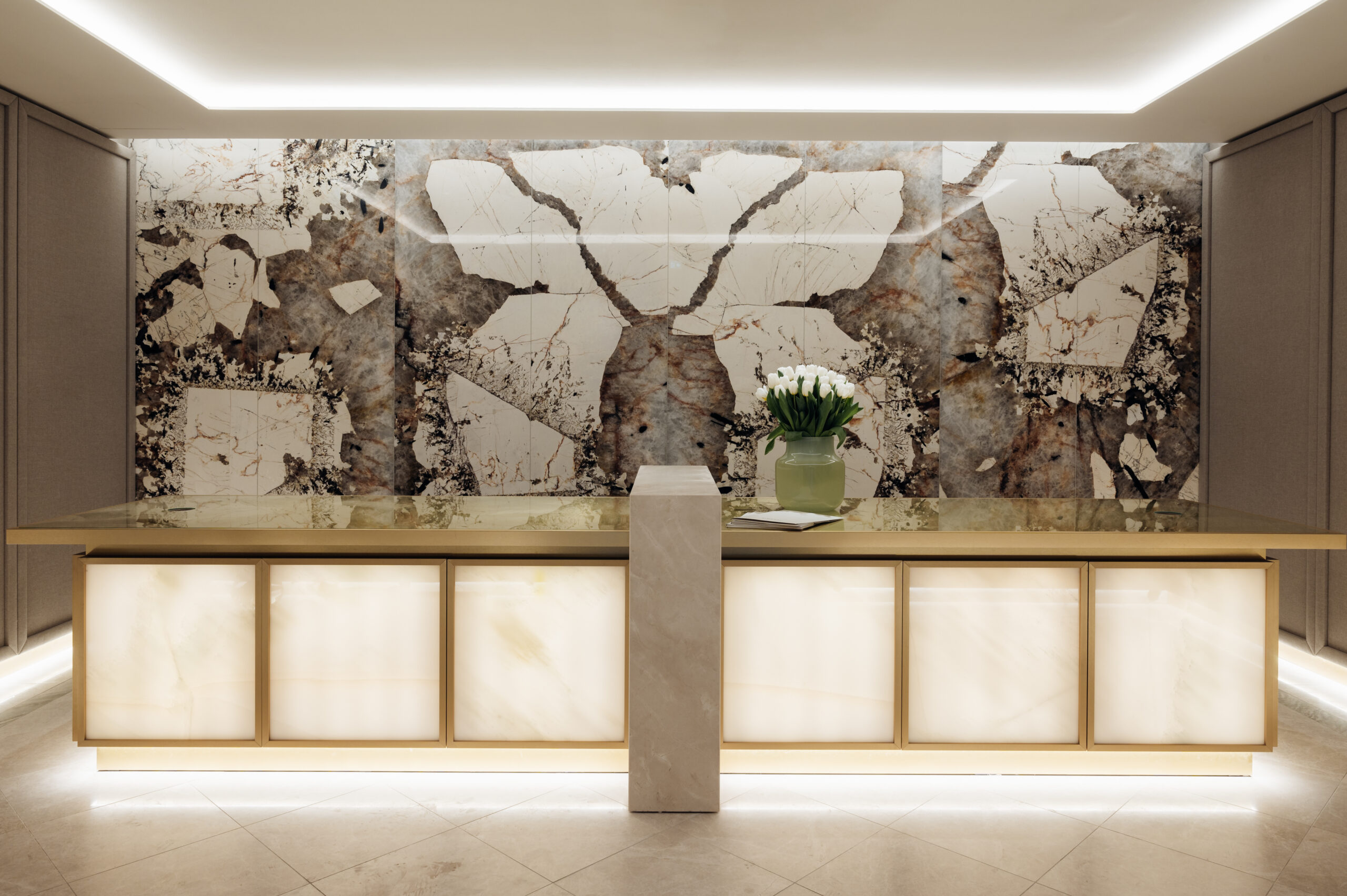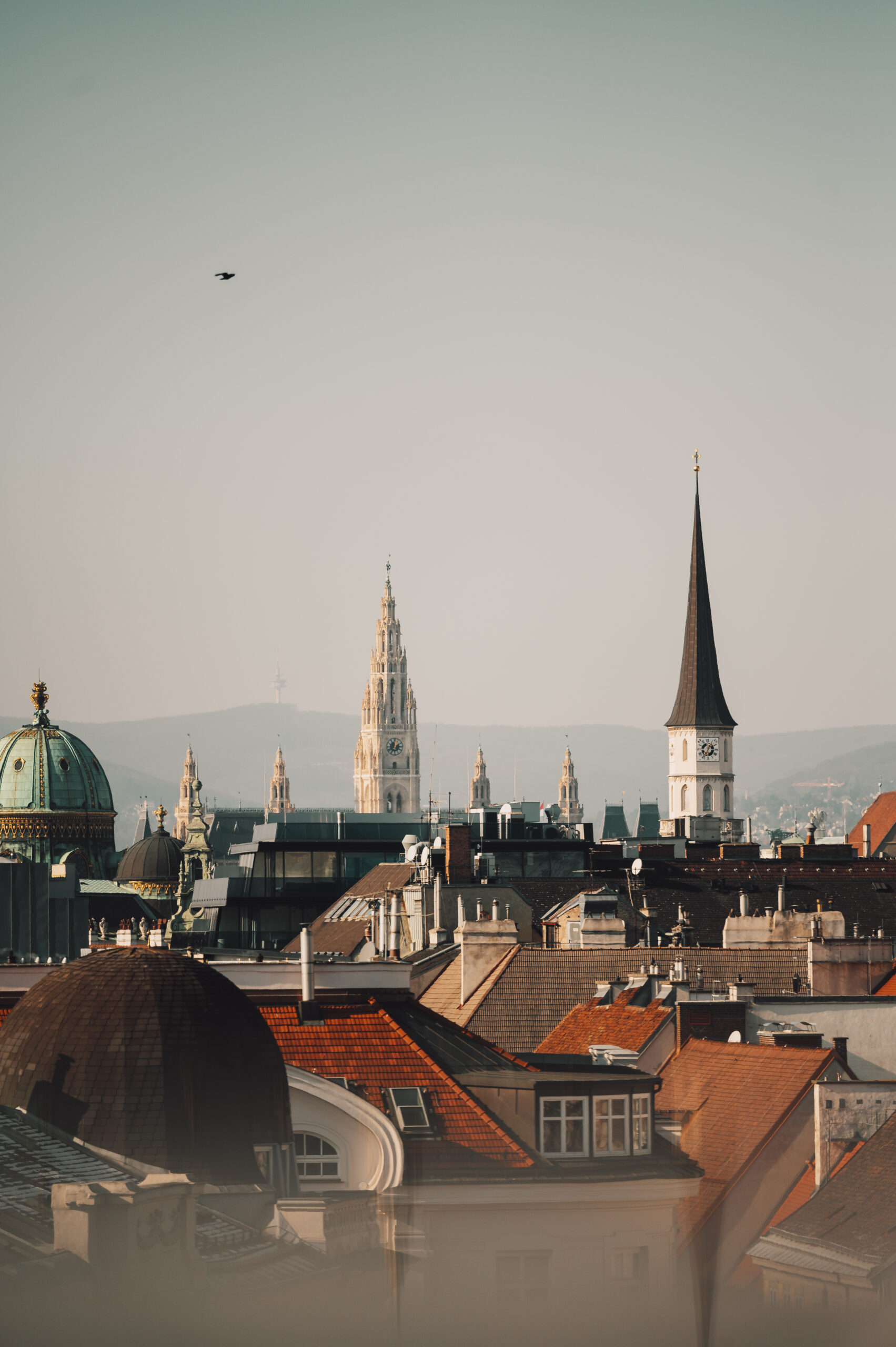 Chilean designer Jaime Beriestain has imbued the hotel with Austrian style, starting with a sleek backlit reception desk of backlit white onyx and brass and an eyecatching circular lobby with cream-coloured seating and 20 five-metre-high panels of abstract art by Spanish artists Alejandro Jaler and Nicolas Lucas. Original period details in the hotel include opulent mouldings, elegant carvings, stunning ceilings, and inlaid wood floors. There is also a rotating collection of works from up-and-coming artists.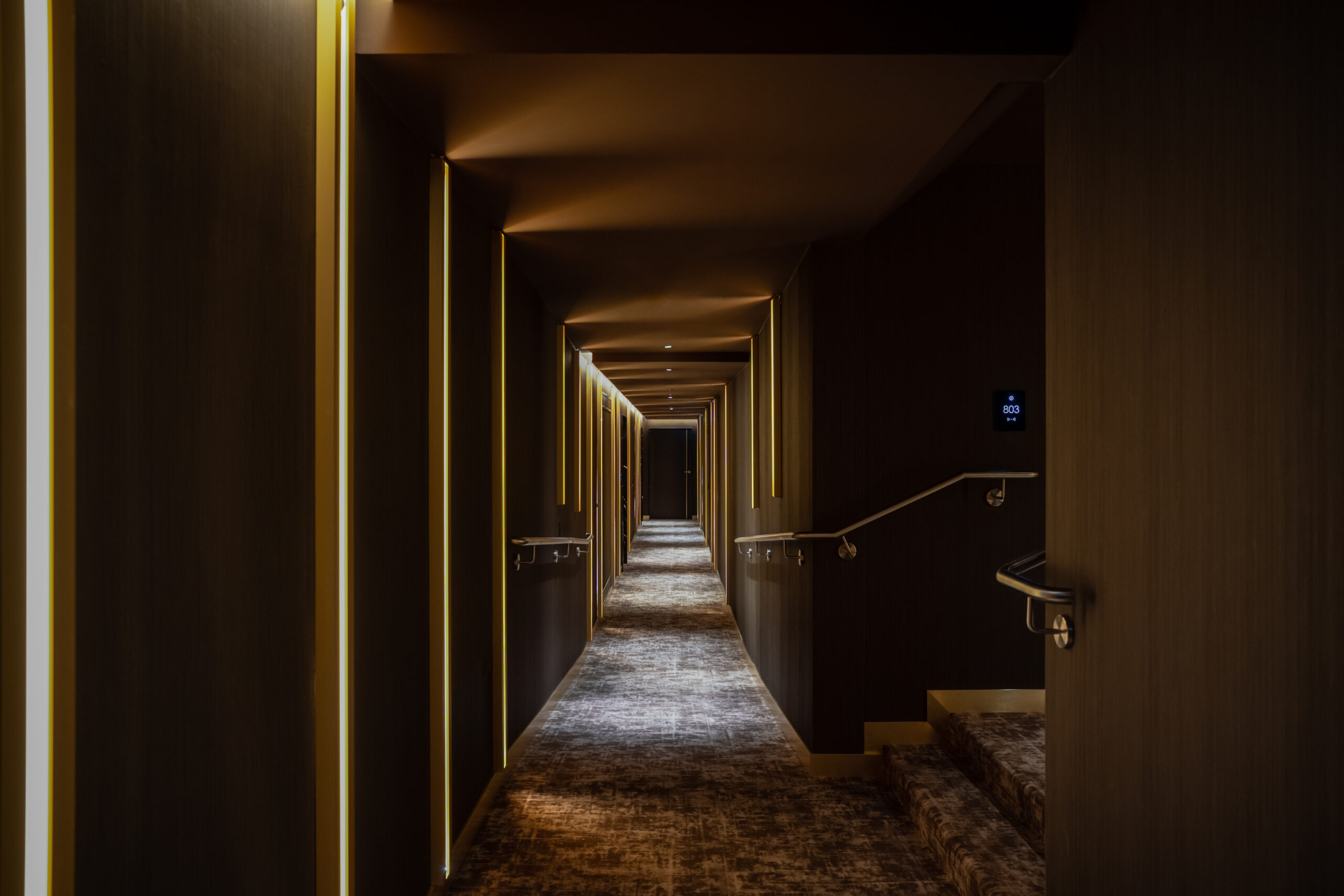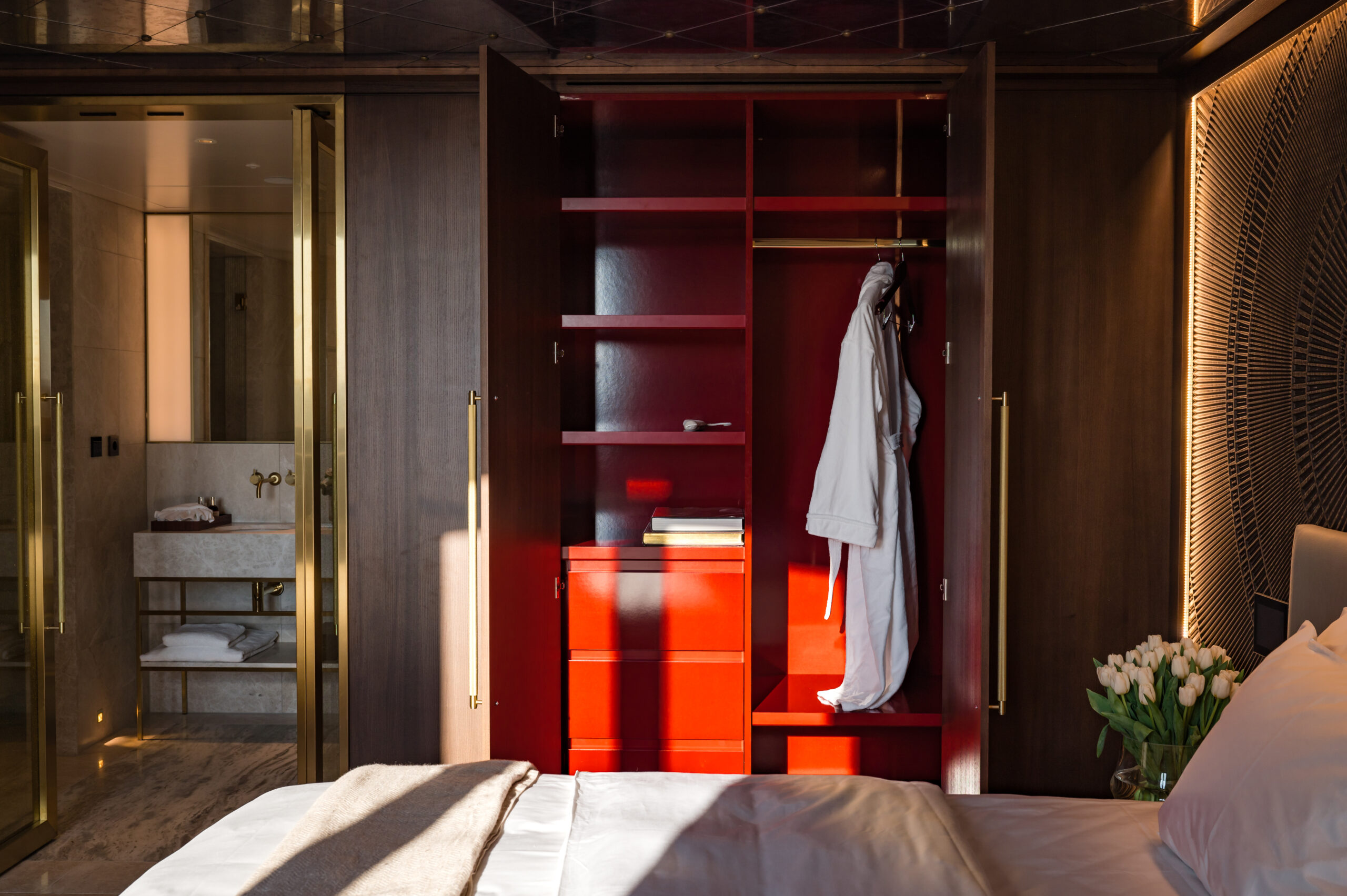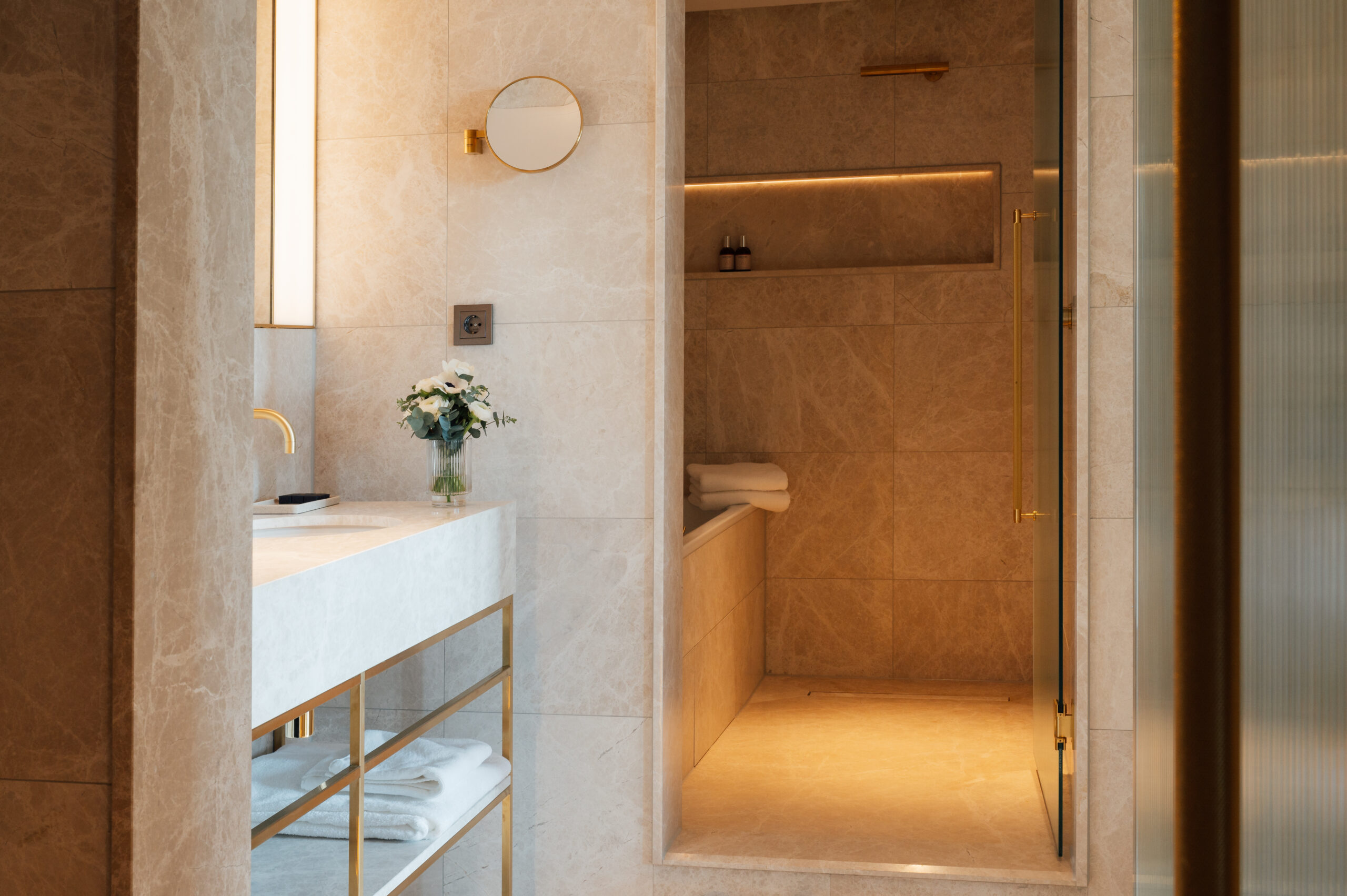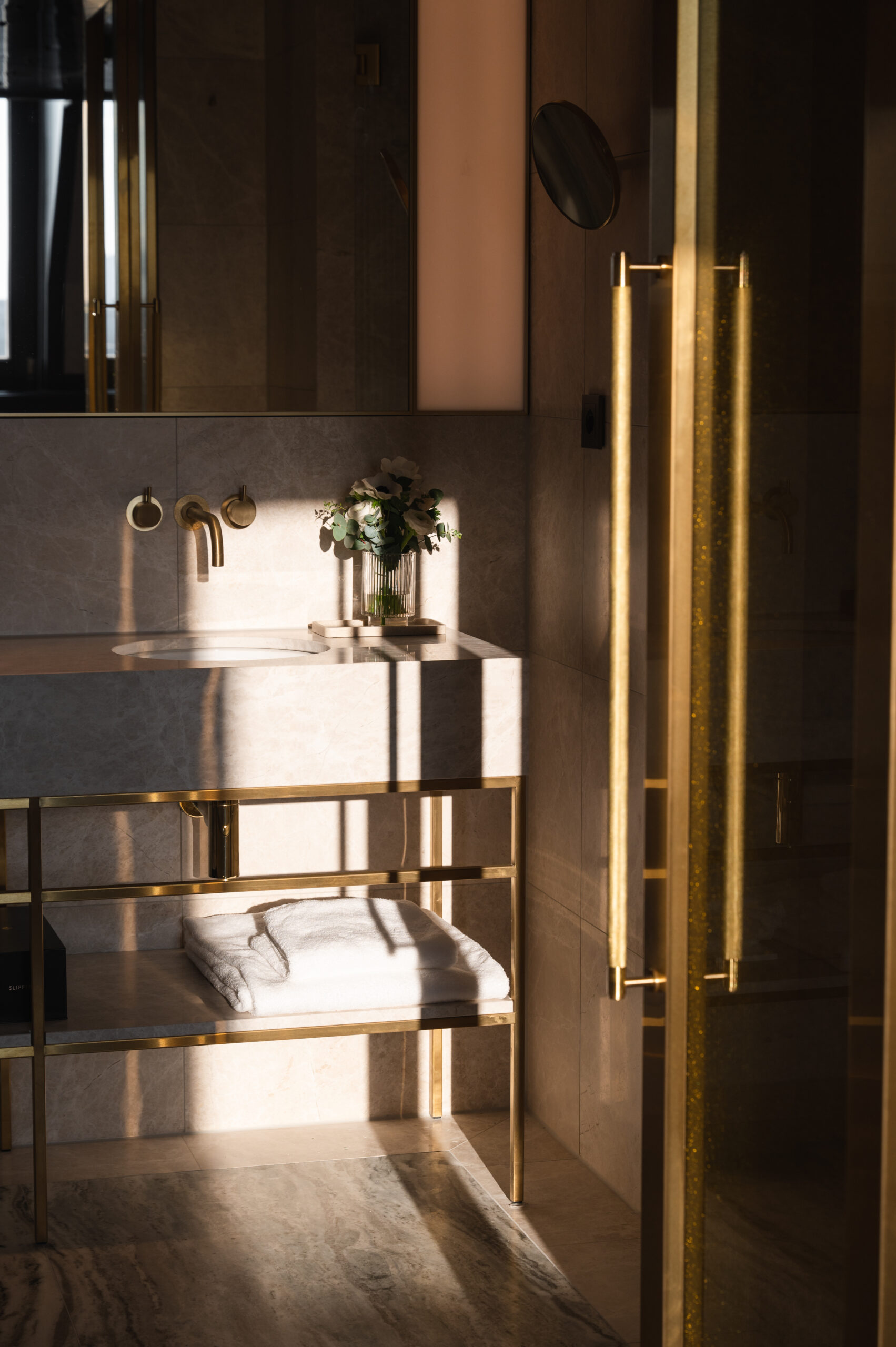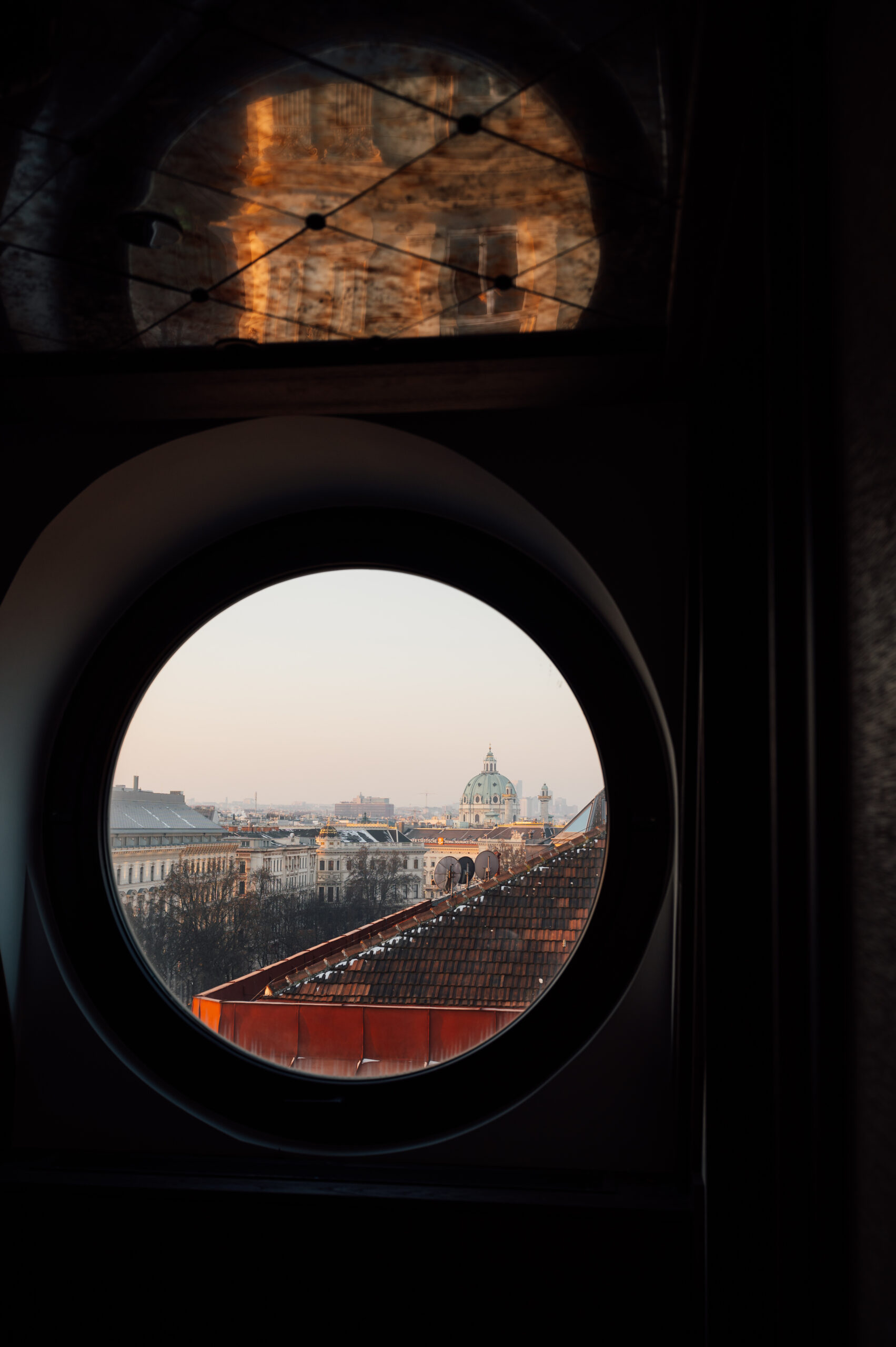 The 80 suites and 31 guest rooms feature a palette of gold and beige tones, brass accents, and antique mirrored ceilings. Beriestain designed the oversized wood headboards, a swirling 21st-century tribute to the hotel's 19th-century original adornments. The simply dressed padded bed frames are paired with red night tables and brass lamps. The wardrobes have tall wood doors with geometric brass handles and striking red interiors (the minibars are red too). Spacious bathrooms showcase Austrian marble and contemporary brass fixtures. The Almanac Park suite has separate sleeping and living areas and unparalleled views of the Stadtpark, while the corner Palais Suite offers views of the cobblestone streets or the hotel's calming private courtyard.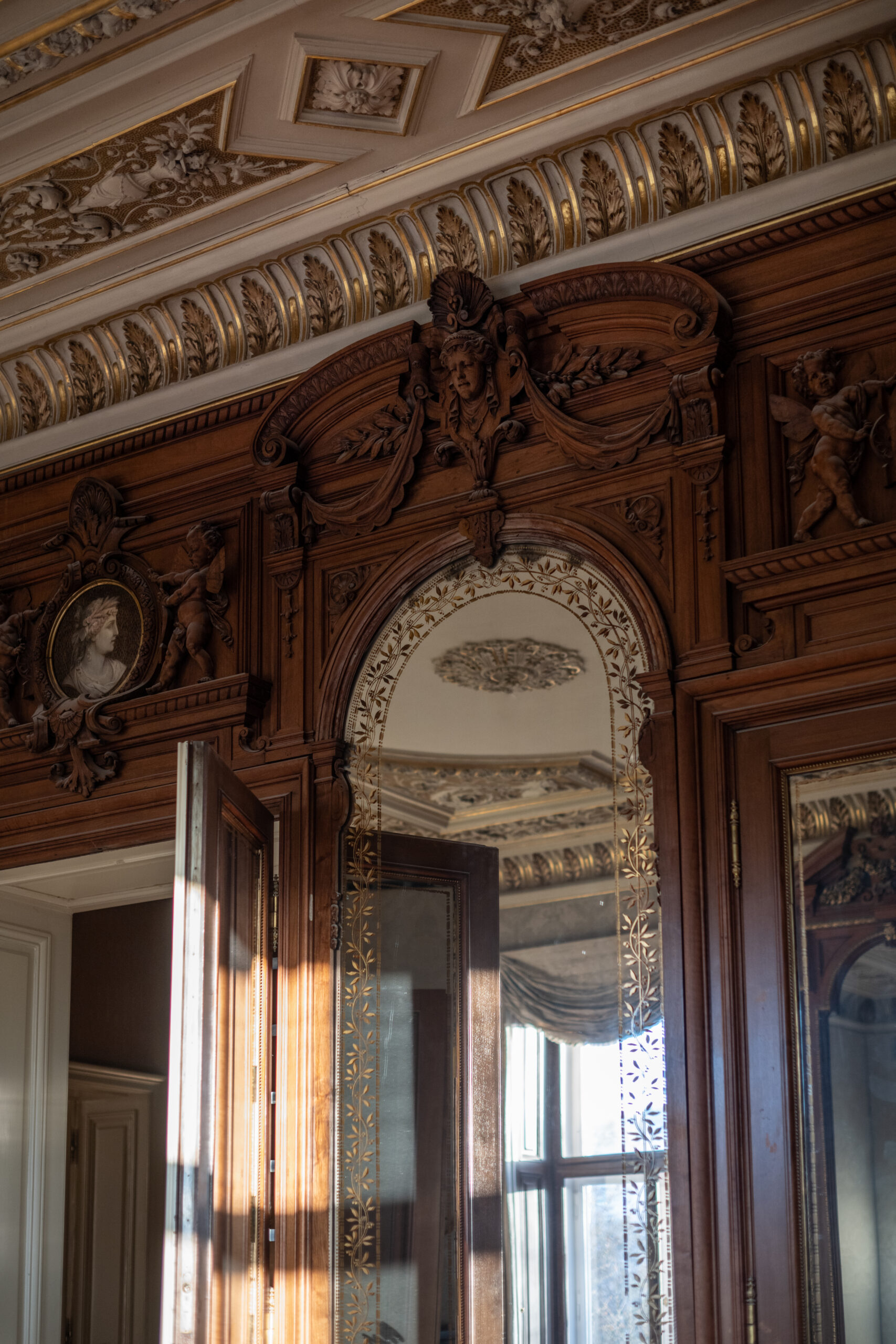 Continuing Vienna's 2,000-year-old bathing culture of Vienna, the hotel's wellness sanctuary is a two-storey subterranean marble environment, with a 14-metre swimming pool, spa, sauna, and gym. Guests can request in-room spa treatments such as connective tissue manipulation, lymphatic drainage for face or body, and a combination massage of gua sha and glass cupping. They also have access to Austrian vegan skin care—Clean Beauty Concept—or all-natural grape-based Vinoble Cosmetics.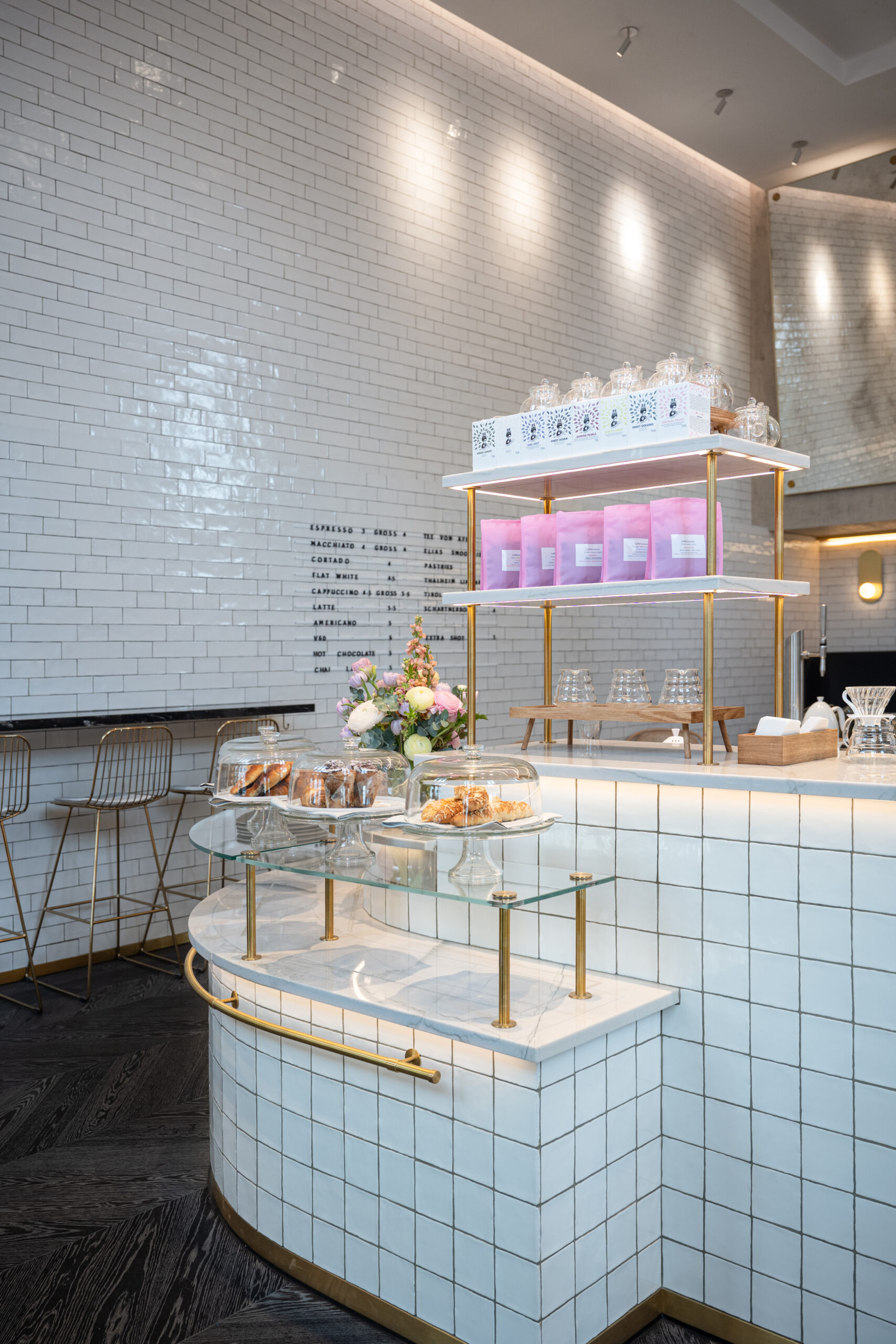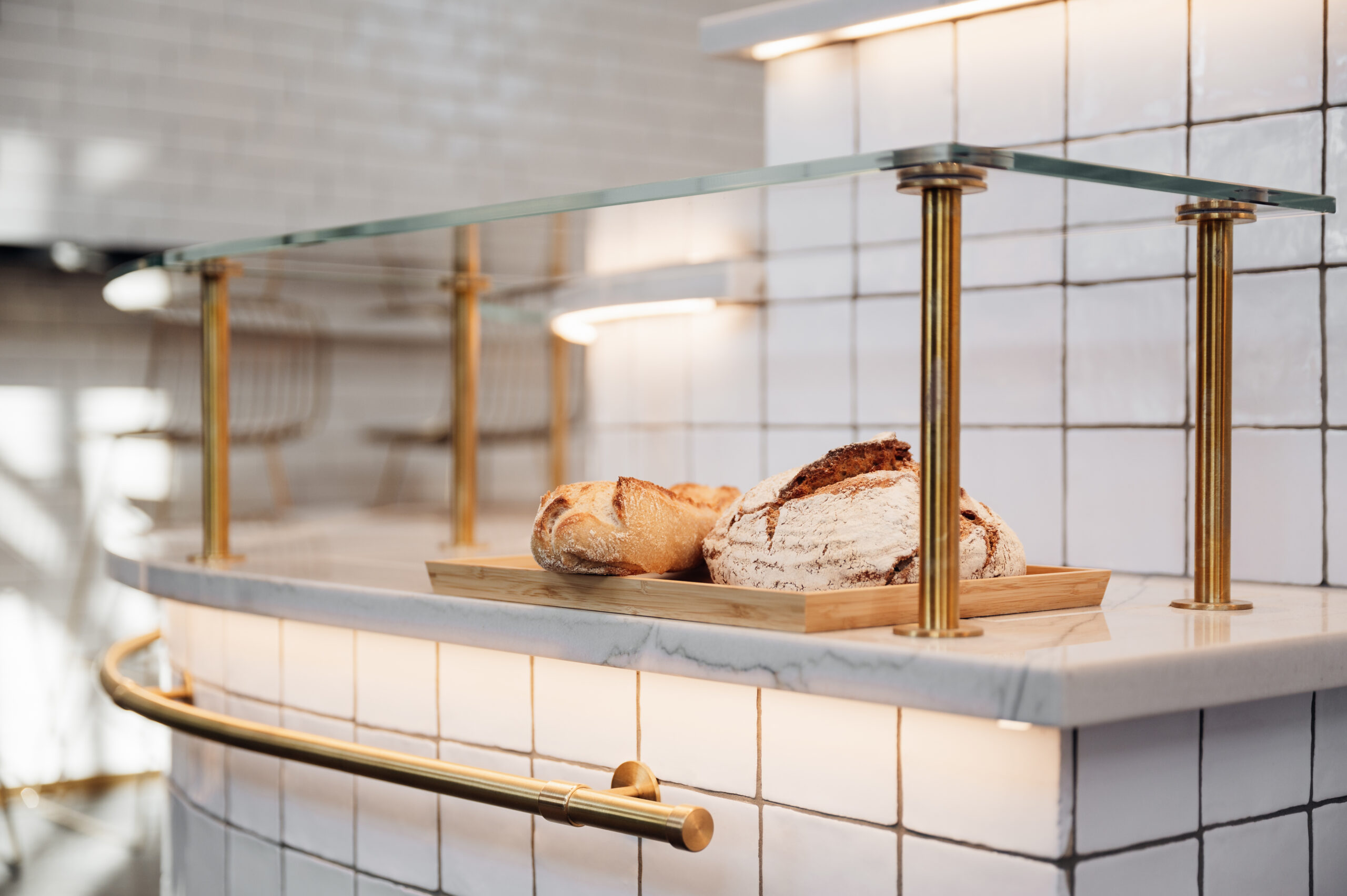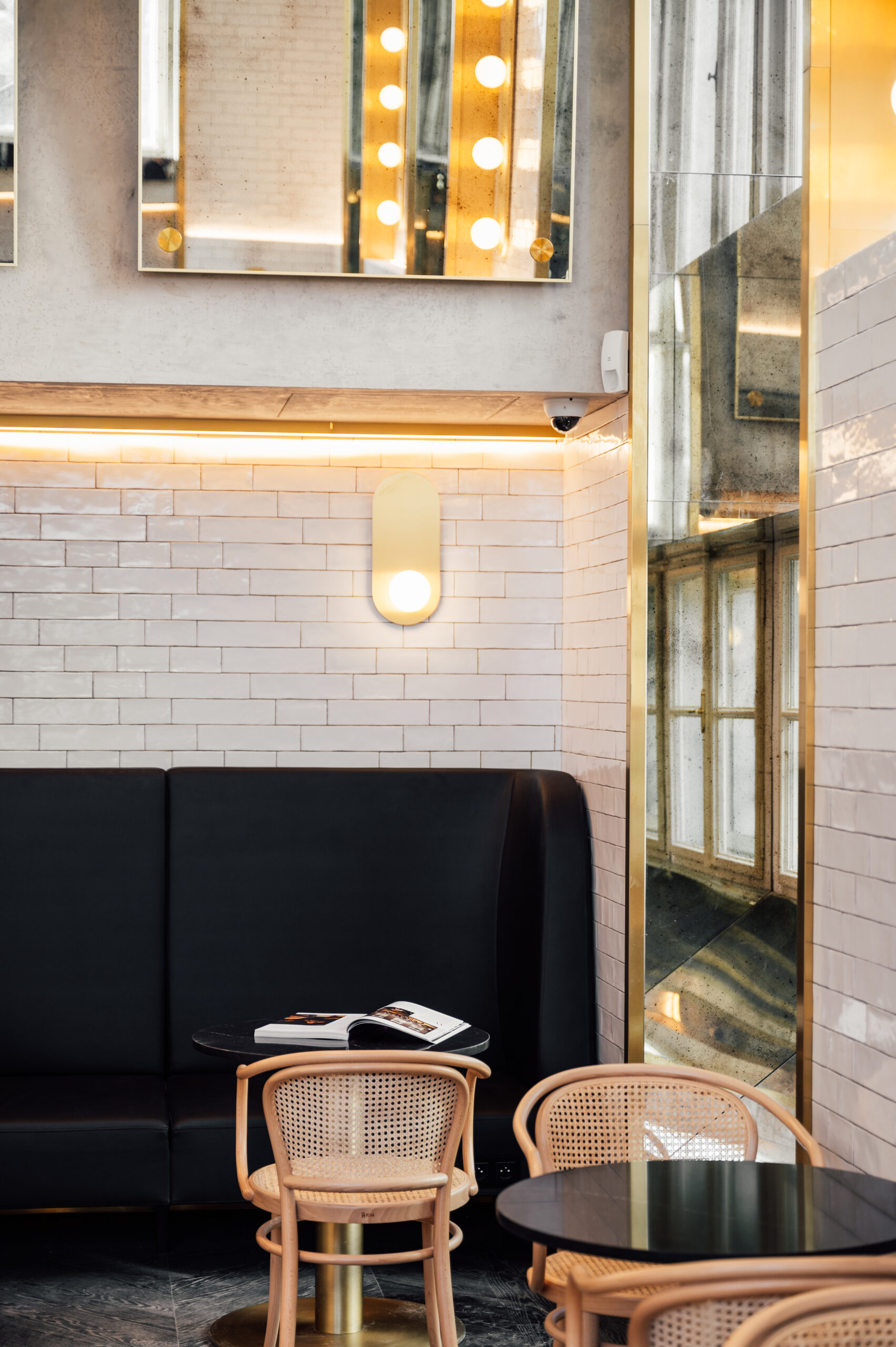 Helmed by Austrian chef Andreas Mahl, Donnersmarkt Restaurant is inspired by former owner von Donnersmarck, with modern interpretations of alpine-sourced ingredients from small and local producers served at individual tables and a long communal one. The dining room's colourful wall mural by Jaler and Lucas is an interpretation of the country's flora and fauna. In the sensual bar area, biodynamic Wieninger riesling or chardonnay is available at a circular gold bar surrounded by maroon velvet stools. The final Viennese touch is Elias Coffee Shop, simply tiled in white with brass accents and serving coffee and pastries from Monday to Friday.
Photography by Marion Payr and Sivan Askayo.