Exploring Tuscany Through a Queer Lens
See the Renaissance in a whole new light.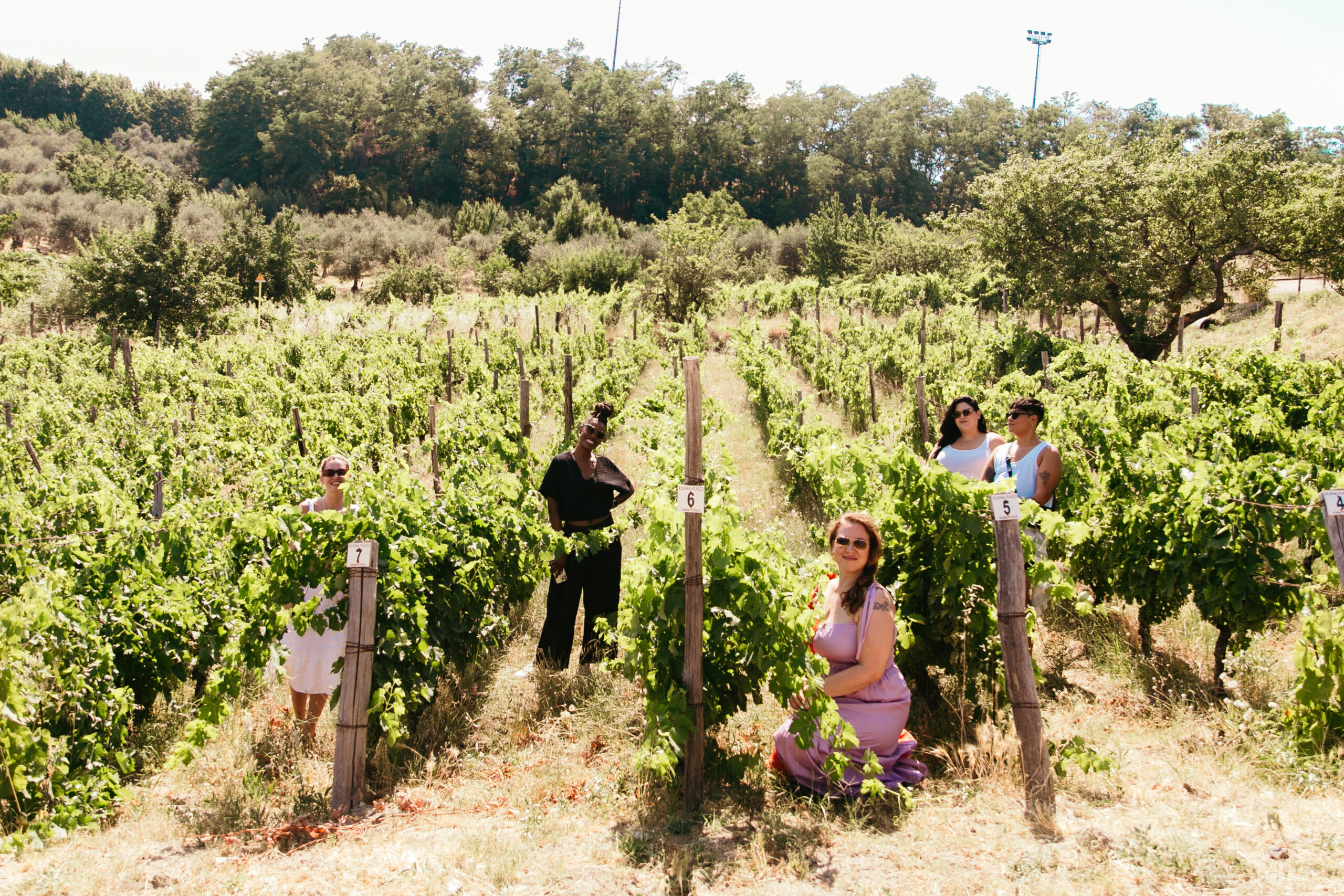 Was Michelangelo gay? Scholars have long speculated about the Renaissance master's sexuality. It would certainly explain the reverence with which he depicted male bodies in works such as the statue of David on view at the Galleria dell'Accademia in Florence and the many nudes that decorate the Sistine Chapel in Rome.
"Gay history has been written in the margins because this is a Catholic country and that carries a lot of baggage, but this was an age of enlightenment, people were experimenting, new ideas were running rampant, and Florence was the centre of this Renaissance," Zoe Stella Shapiro, a Rome-based Canadian expat and founder of Stellavision Travel, says. "If we think all the way back to the ancient Romans, homosexual relationships weren't considered deviant in the way that the Catholic Church labelled them as such."
The hidden queer history of Renaissance-era Florence is one of the themes Stellavision will explore on a queer-inclusive trip to Tuscany slated for May 20–26. Following the success of the company's inaugural size-inclusive package last year, Shapiro is teaming up with Nicolette Mason and Nina Kossoff, one of several queer couples who have previously travelled with Stellavision, to offer an option that focuses on another niche community: queer travellers. Upon joining Stellavision's Secret Southern Italy trip last year, Mason and Kossoff immediately felt a kinship with Shapiro and the brand. "It was one of the best trips we've ever been on, without a doubt," Mason says, adding, "We immediately felt like we met our people."
The idea for a queer-inclusive tour to Tuscany came to them on the flight home, as they watched the scene in Under the Tuscan Sun in which Patti (played by Sandra Oh) invites Frances (played by Diane Lane) to join her on a gay romantic visit to Tuscany as a way to escape her impending divorce. Film aside, "There is such a rich artistic culture in Tuscany, and inherently that also means a rich queer history," Mason notes.
As part of the itinerary, the group will explore Florence's most famous landmarks with art historian and gallerist Francesco Dama Zini, himself a gay man, who's designing a bespoke tour through a queer lens. The itinerary also allows time for participants to explore the famous Uffizi Galleries and the Gucci and Ferragamo museums in Florence before departing for the countryside. Other highlights include relaxing at a chic agriturismo in the Tuscan hills, taking a pasta-making class, visiting a fifth-generation winery, touring Siena and San Gimignano, and doing an Inksperience with calligrapher Betty Soldi.
"This is a tour about community and about a dreamy Italian vacation," Shapiro says, explaining that the most important aspect of the trip is the sense of community it aims to inspire. Though the trip will focus on the queer experience, it's not meant to exclude anyone but rather to invite open-minded travellers of all sexual orientations and gender identities to experience a curated trip to Tuscany.
Mason says that before going on the Stellavision trip last year, she didn't realize how much she had suffered decision-making fatigue. Aside from just figuring out where to go and what to do, queer travellers like Mason and Kossoff also have to research whether they'll be safe and welcomed in their destination of choice, since legal protections and cultural acceptance of queer people varies from country to country. "Knowing someone has thought about it and gone through different steps to have an exciting, comfortable, and inclusive trip alleviates a lot of stress," Kossoff adds.
In addition to planning a fabulous itinerary, Shapiro makes sure the experience will be as seamless as possible and the tour guides and other vendors the group interacts with will provide a safe, welcoming space for queer travellers. "Everyone knows who's going to be walking through that door, and I'm not interested in the people who say, 'That's fine.' I'm interested in the people who are throwing open their doors with excitement," she says.