South Africa's Winning Winemaker
Andrea Mullineux is bullish on chenin blanc.
South African winemaker Andrea Mullineux, who founded Mullineux Family Winery in 2007 with her husband, Chris Mullineux, has had an impressive few years. Between 2014 and 2020, Mullineux Family Winery was named Winery of the Year four times by Platter's South African Wine Guide, the definitive reference for South African wine. By 2021, Mullineux's wines had received about 40 five-star ratings from Platter's. In 2016, Andrea Mullineux was named International Winemaker of the Year by Wine Enthusiast magazine. In addition, she was invited to join the Cape Winemakers Guild, an exclusive group of 47 of the country's top winemakers, recently serving as its chair.
Although she is now firmly associated with South Africa, Andrea Mullineux grew up in San Francisco and studied viticulture and oenology at the University of California, Davis. After working in Napa Valley, South Africa, and France (where she met her husband), she returned to South Africa. The couple opened their winery in the Swartland region (about 60 kilometres north of Cape Town) in 2007—initially by leasing vineyards and making their wine in other wineries, then buying vineyards and building their own winery. In 2013, they also became partners in Leeu Passant winery in the Franschhoek wine region.

Although Andrea Mullineux makes a wide variety of wines, she is especially passionate about chenin blanc. Originally from the Loire Valley in France, chenin blanc was planted at the southern tip of Africa in the late 1600s. It has adapted well to the warm growing conditions of South Africa, and it has become the country's signature white grape variety. There are now chenin blanc vines that are still producing after more than a century—Mullineux observes, "If you have vines that are a hundred years old, they must be happy." The Mullineux vineyards include some vines more than 70 years old.
Chenin blanc is, much like chardonnay, a neutral grape, and Mullineux refers to it as the "chameleon of terroir" because "it expresses itself differently and beautifully" depending on location—and especially, she says, depending on the soils and rocks underlying the vineyards. For this reason, some of her wines are labelled Granite, Schist, and Iron.
Chenin blanc styles range from popular and easy-drinking to more structured wines more suited to food. The Mullineux Kloof Street Chenin Blanc 2020 delivers lovely, juicy acidity paired with well-defined flavours and a soft texture. Mullineux Granite Chenin Blanc 2019, made from 45-year-old vines, shows bright, laser-like acidity, pure, layered flavours, good structure, and an interesting texture.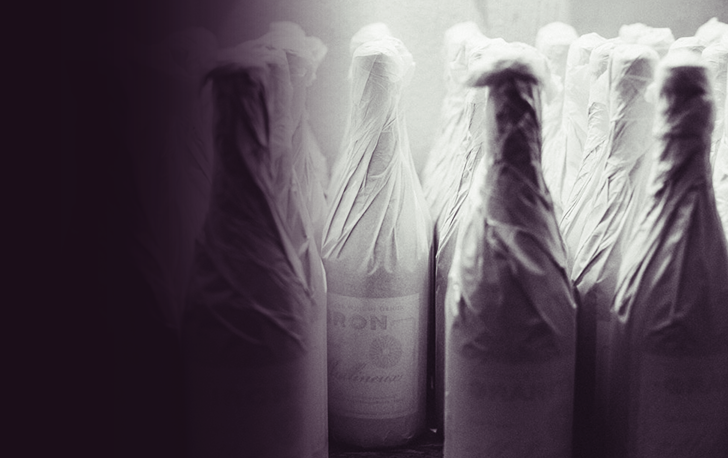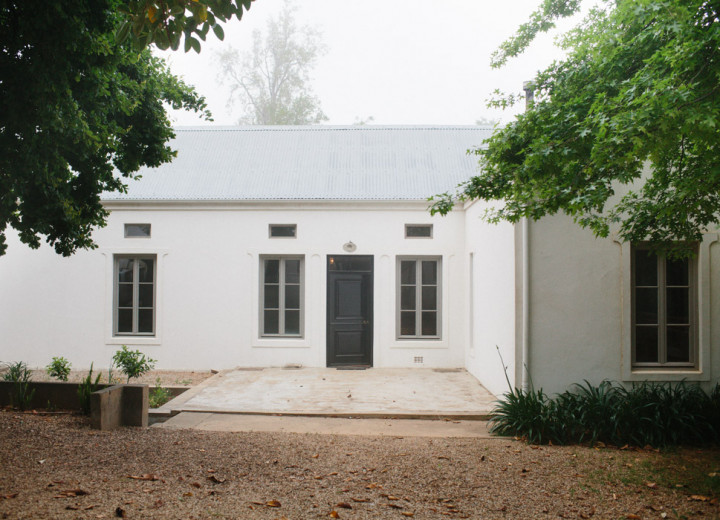 In the cellar, there is currently a trend toward aging chenin blanc in concrete vats, which were popular in the early 1900s. Although chenin blanc is usually made as a varietal wine, Andrea Mullineux says it is excellent in blends. In the Swartland region where she is based, a white blend is commonly made with chenin blanc and smaller proportions of varieties such as viognier, grenache blanc, and verdelho.
And chenin blanc lends itself to more than table wines. Among those at Mullineux is a sweet Straw Wine, made from grapes dried outside on straw mats for a month before being pressed. Drying eliminates some of the water in the grapes and raises the proportion of sugar, resulting in a sweet wine that still retains good acidity. Mullineux has kept a barrel or two of this wine back each year since the 2008 vintage and is now producing a wine made from a small portion of the contents of each barrel. This process of fractional blending—blending wines from a series of vintages—is known as a solera system and is often used for making sherry. Mullineux has named its wine Olerasay (pig Latin for Solera).
Although Andrea Mullineux makes wines from a range of varieties, she and the winery have flourished with chenin blanc. The wines are counted among the best South African chenin blancs, a very competitive category, and have earned wide appreciation for the purity of their flavours, their clean acidity, and their perfect balance.
A half-case for Mullineux chenin blanc:
Mullineux Granite Chenin Blanc 2019
Mullineux Iron Chenin Blanc 2020
Mullineux Kloof Street Chenin Blanc 2020
Mullineux Old Vines White 2020 (66 per cent chenin blanc plus clairette blanche, grenache blanc, viognier, semillon gris, and verdelho)
Mullineux Schist Chenin Blanc 2020
Mullineux Straw Wine 2020 (chenin blanc)