Design Space: Gant by Snarkitecture
Ivy League prep gets a modern take at the new Stockholm flagship for the sportswear brand.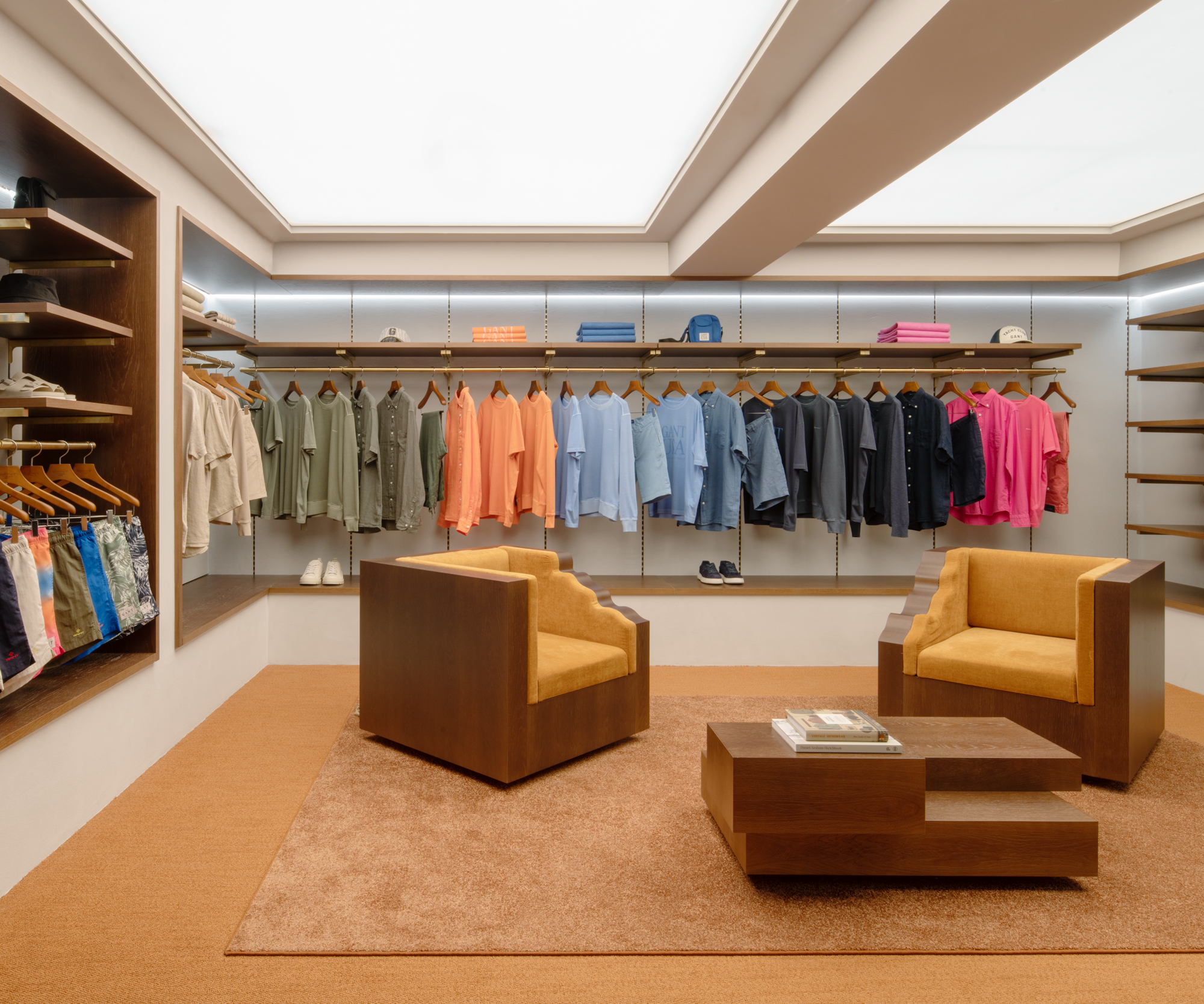 When sportswear brand Gant decided to build a new flagship in Stockholm, it needed a firm that understood where the company came from and where it was going. Founded in 1949 in New Haven, Connecticut, by Berl Gantmacher, a Ukrainian immigrant, Gant was born from the preppy academia culture of the Ivy League and nearby Yale, and while it stays true to its roots, it also keeps up with the times with updated silhouettes, patterns, and fabrics. New York firm Snarkitecture was up for the challenge of the new flagship, delivering a retail experience that incorporates collegiate elements while still feeling fresh and modern, a testament to and promise of Gant's commitment to continued evolution.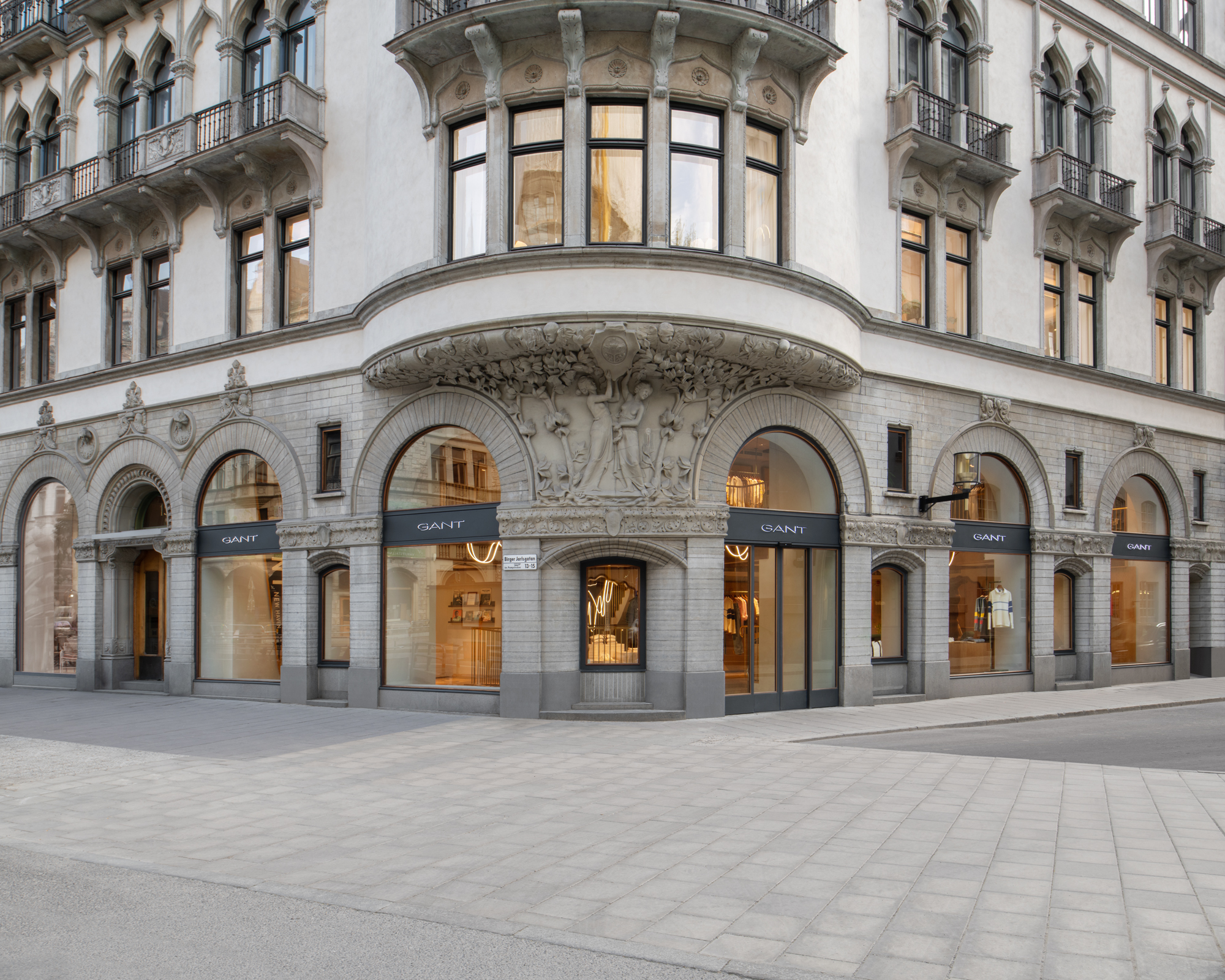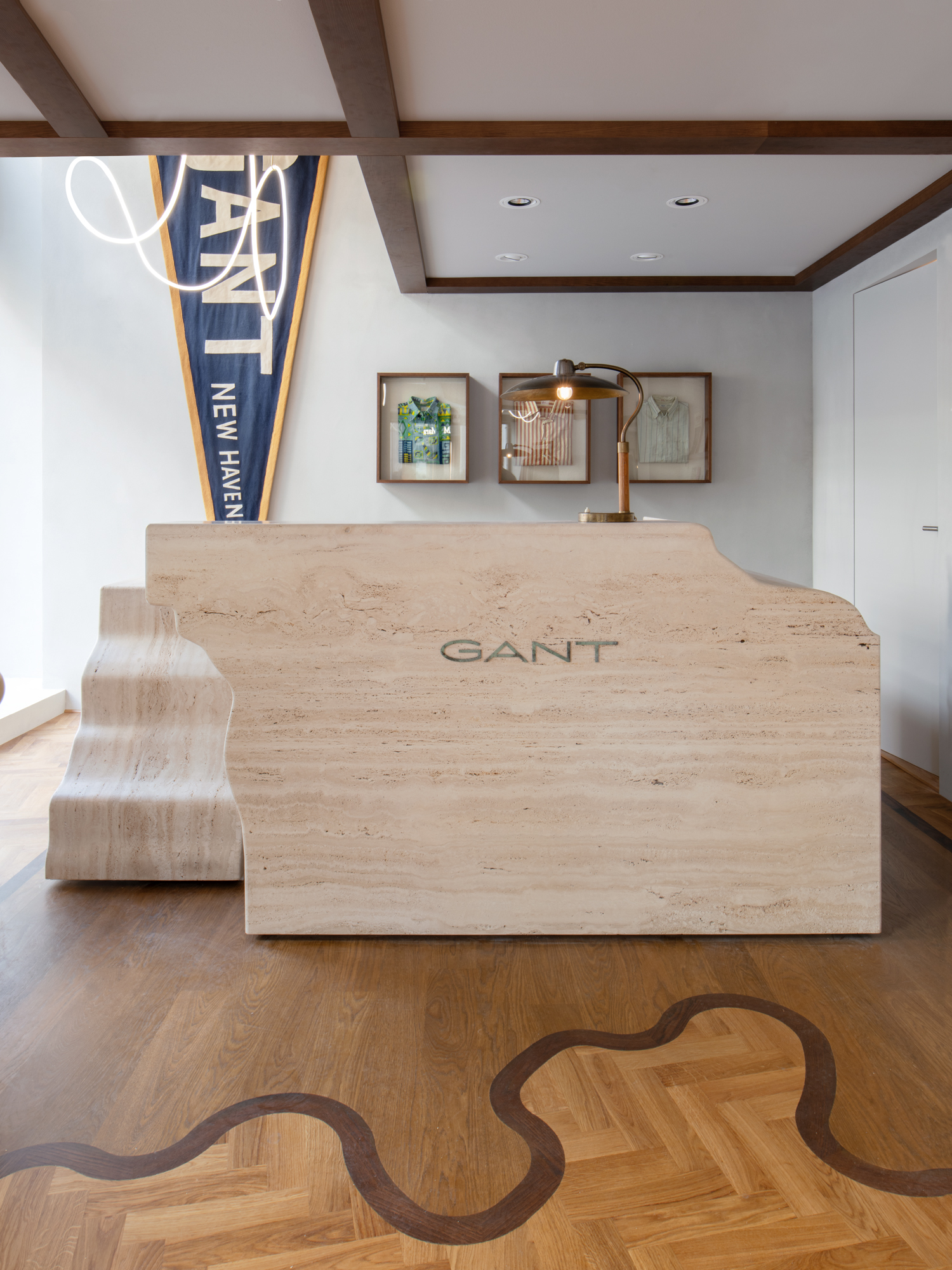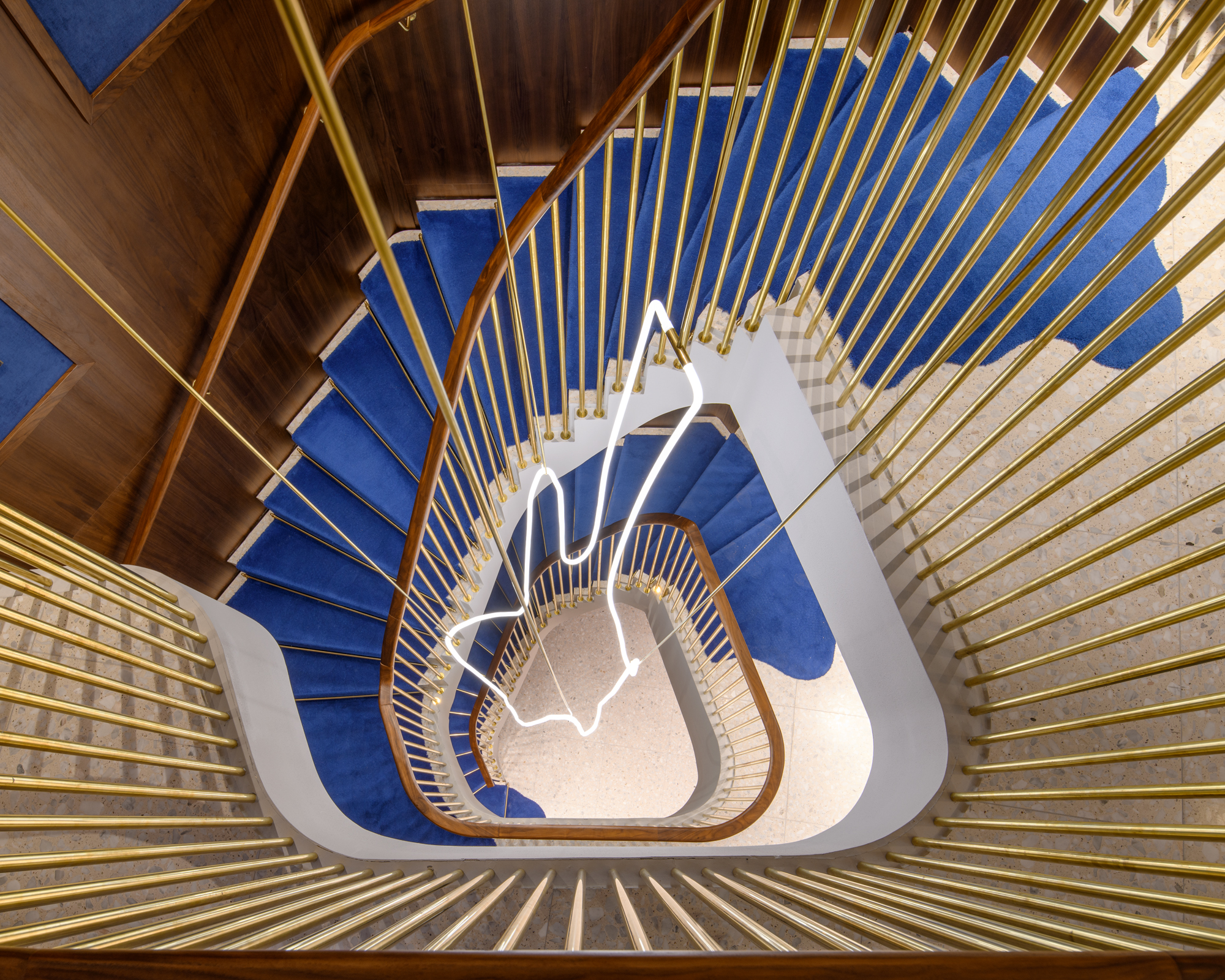 Spanning three floors and 6,200 square feet in Stockholm's Östermalm district, the store is divided into zones. With comfortable seating, low lighting, and plush rugs, the living and lounge areas feel homey and inviting. Others are inspired by a locker room and a library, and the room divisions create a more intimate opportunity to experience the brand. "We have redesigned the Stockholm flagship as a house for the future of Gant, retaining the comfort and familiarity of a carefully considered and well-loved home," Snarkitecture co-founder Alex Mustonen says.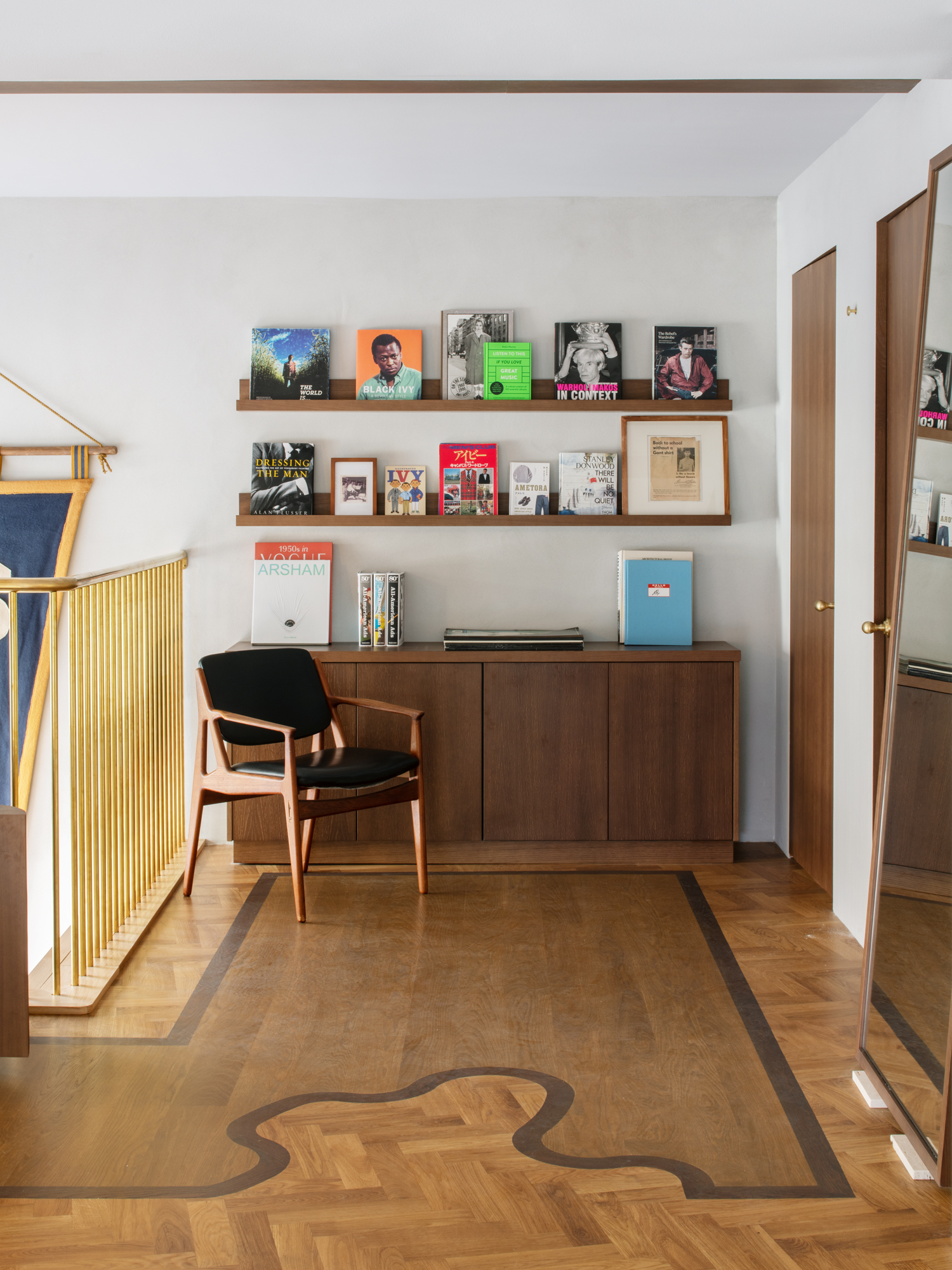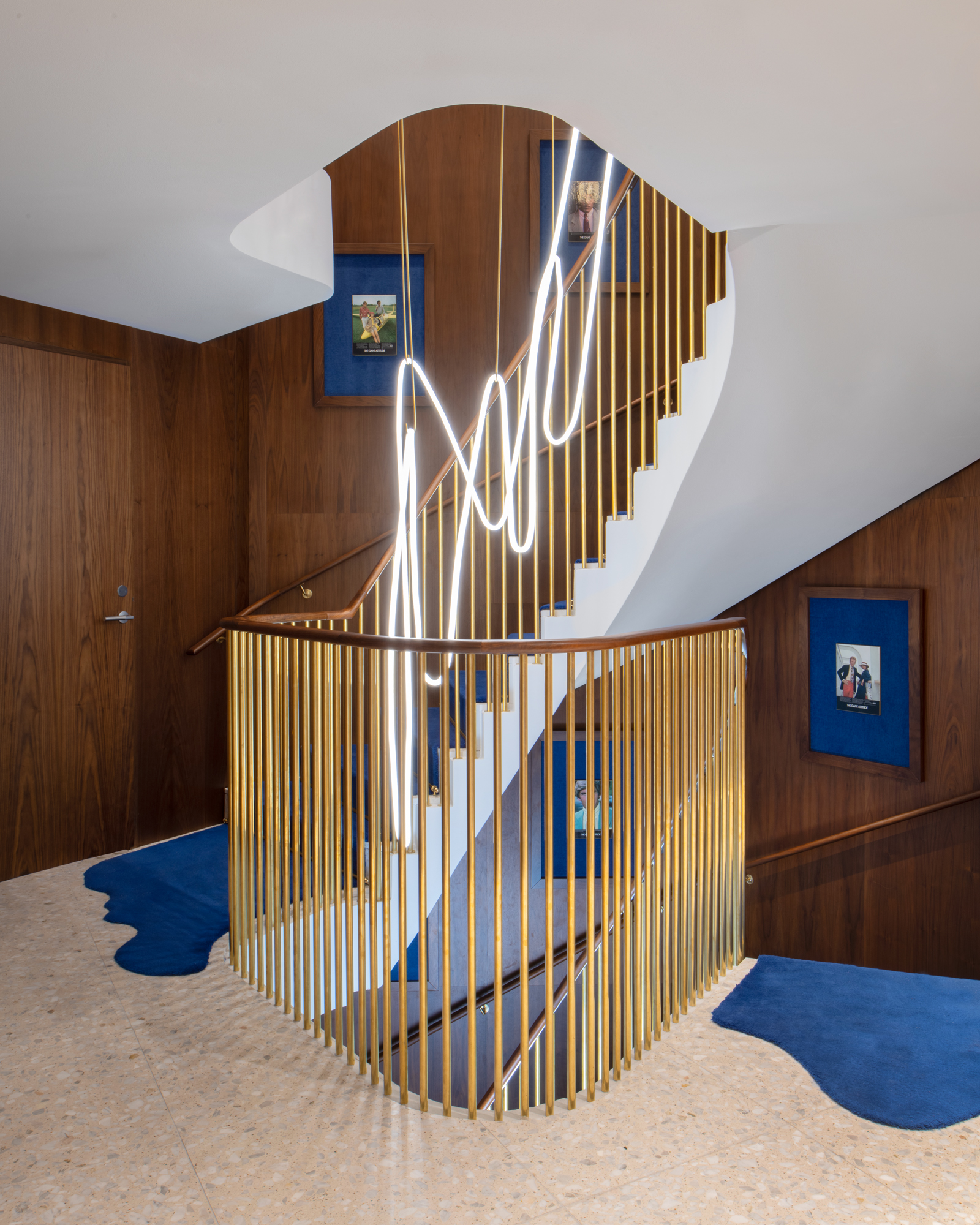 A curving central staircase with royal blue carpeting features golden balusters and a squiggly amorphous neon lighting fixture that spans multiple storeys. The walls vary between classic dark wood panelling and more contemporary light-coloured plaster, and Snarkitecture preserved the historic arched windows, which let in ample light. Statement door frames, with dips and curves rather than straight lines, a stone counter plinth, and terrazzo stone tiles create visual interest that is balanced with traditional elements like herringbone wood flooring and brass accents.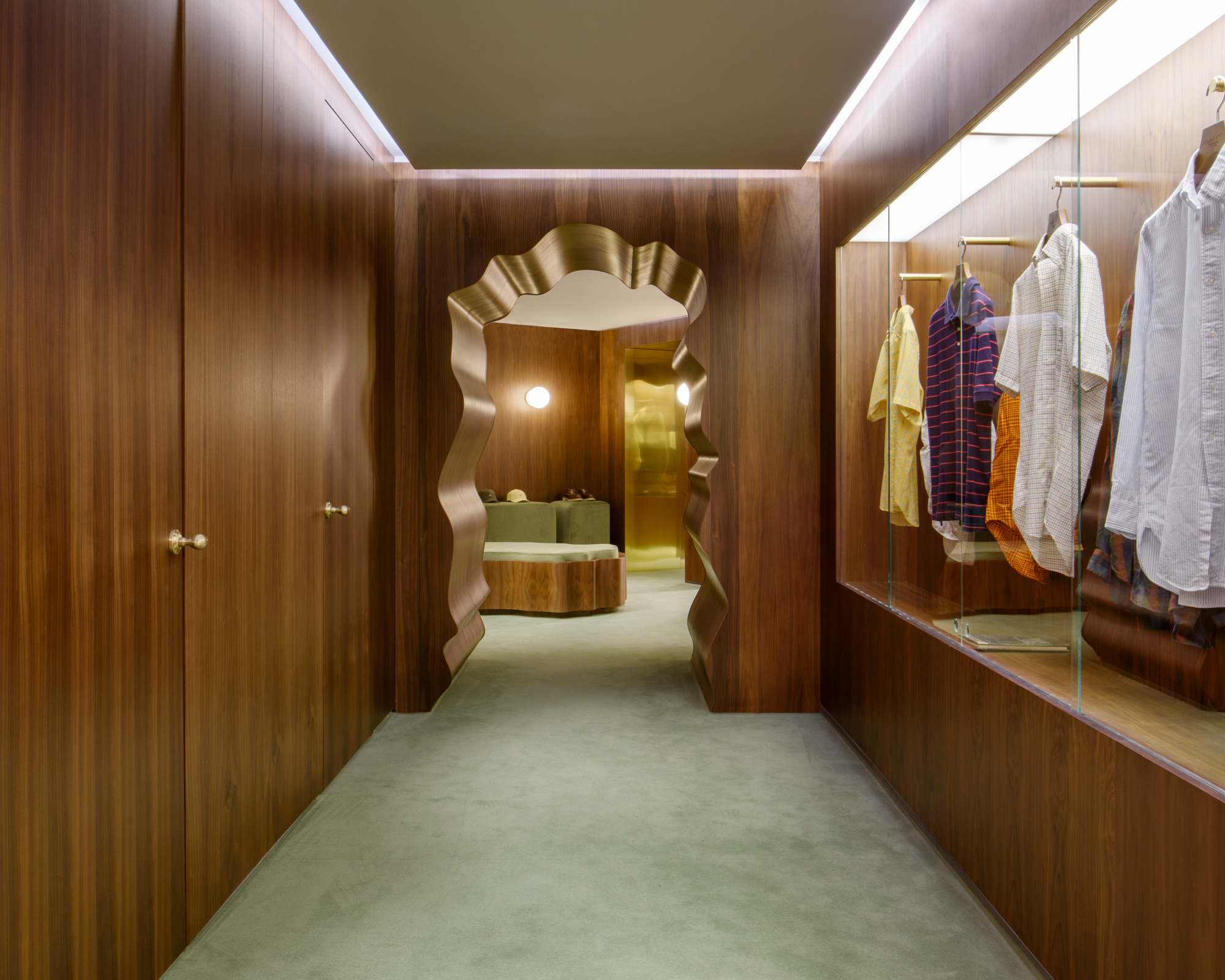 The flagship, which opened in May, also has a Gant Studio area, one of only two in existence, which will host exhibitions, panel discussions, and other events and serve as a place for Gant enthusiasts to connect and discover more. "We've opened the space to reconnect the interior with the sidewalk and city beyond. It's an environment of connection: old meets new, New York meets Stockholm, archive meets innovation, people meet people," Mustonen says.
Photography by Mikael Olsson.