Design Space: Brasserie Des Prés by B3 Designers
Three storeys of eclectic French charm.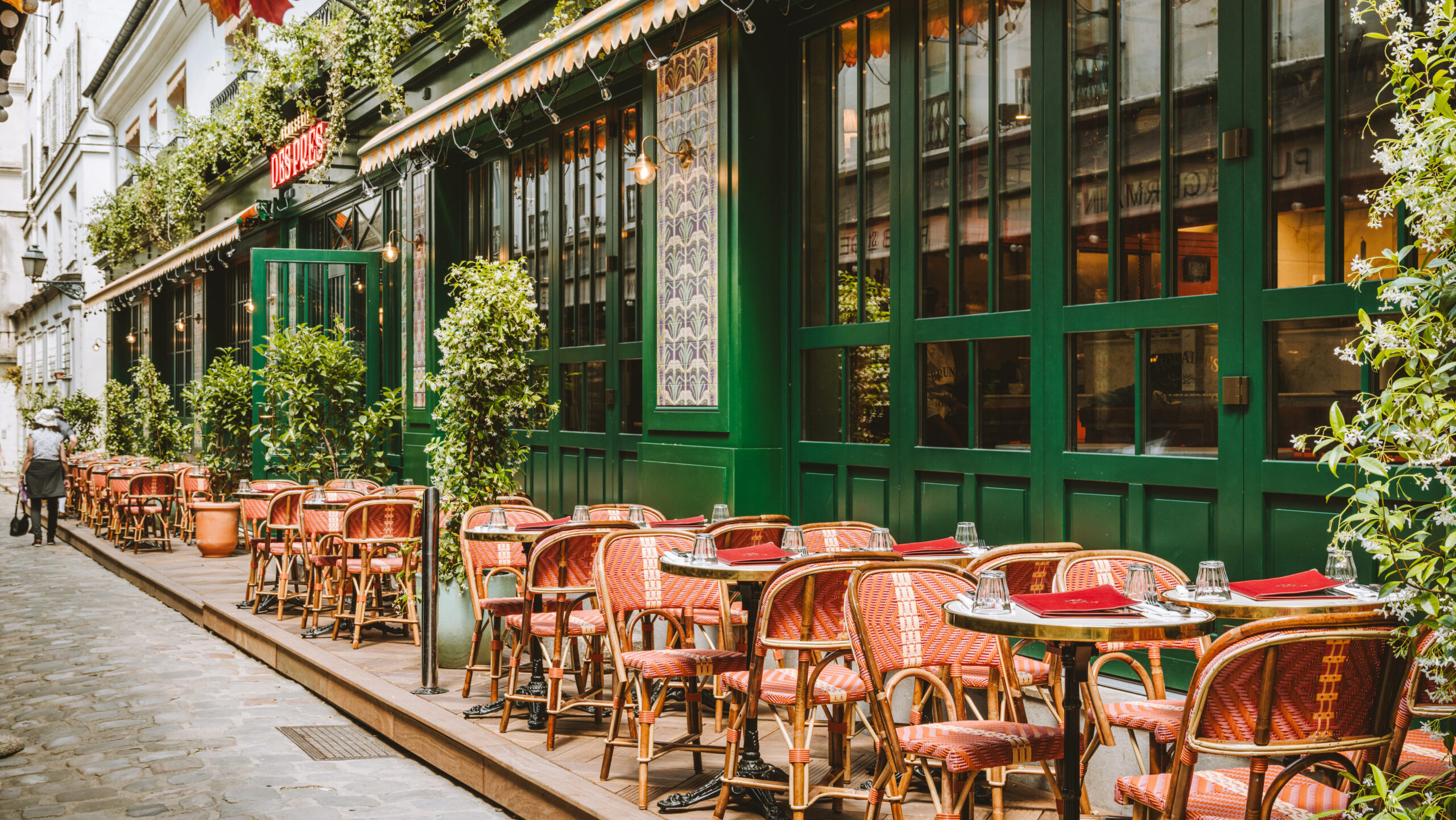 No trip to Paris is complete without a visit to the Latin Quarter, one of the oldest neighbourhoods in the city and so named because the students of University La Sorbonne that populated the area during the Middle Ages often spoke Latin. Today, the quartier is known for its historic Roman architecture, abundance of cafes and brasseries, and artistic buzz that nourished creative greats like Pablo Picasso and Ernest Hemingway—restaurant group Nouvelle Garde's newest and largest project Brasserie Des Prés is right at home amid the picturesque streets.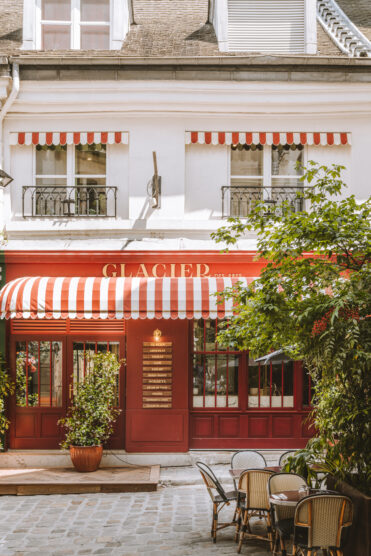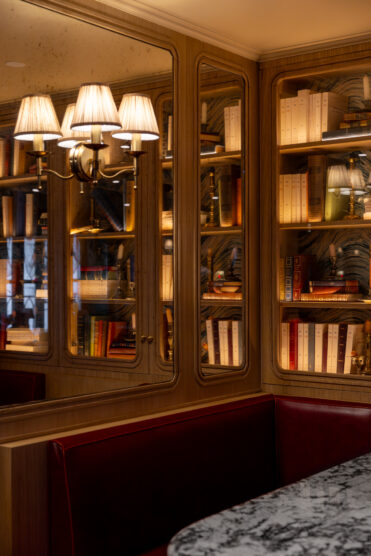 Brought to life by B3 Designers and Dorénavant Studio Architecture, the three-storey brasserie opened this summer and was inspired by the history and flavour of the neighbourhood. No brasserie is complete without an inviting terrace, and Pres greets guest with an emerald façade shaded by a yellow and cream striped awning.
The restaurant's narrow layout, spread across three floors, presented a challenge to the designers, who responded to this predicament by creating three distinct spaces separated by the central stairwell.
On the ground floor, a low bar, decorated with candlesticks and animal-shaped vessels, with leather stools frames the kitchen, and a brass gantry overhead displays a collection of bric-a-brac. Shelves above the custom green velvet banquette display a mismatched assortment of glassware, while custom illustrated tiles depicting a cluster of citrus fruits add a touch of pastoral charm.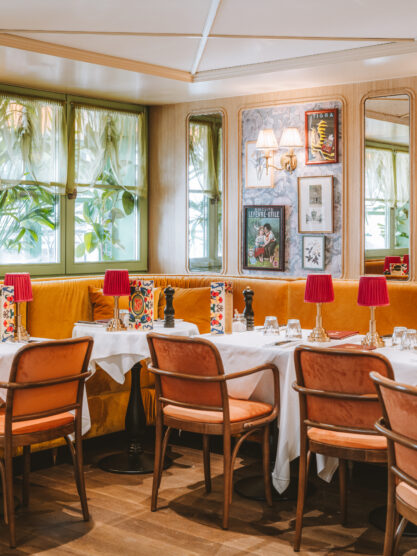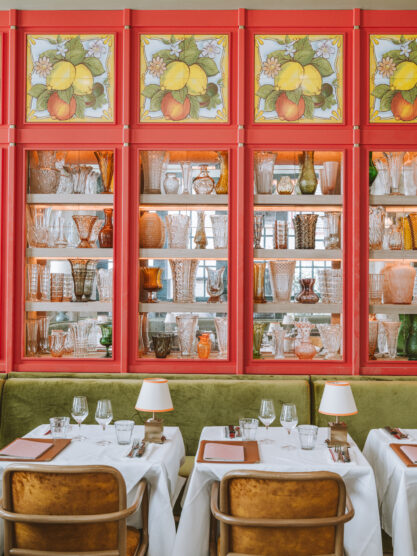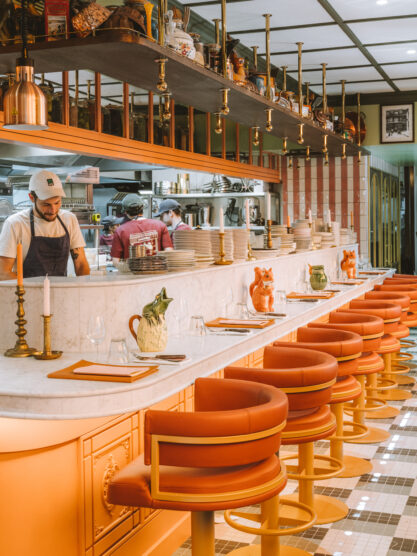 Tucked away on the top floor, a quieter music-themed lounge, with dark wood shelves filled with a collection of vinyl, offers a moment of reprieve from the bustling downstairs dining areas. Hidden behind velvet curtains, a 70s inspired secret bar called Grouvie is awash in deep pink. The speakeasy is appointed with a handful of marble tables and plush low-backed round chairs.  A mirror ceiling features a funky makeshift chandelier—a neon Grouvie sign encircling a cluster of disco balls.
While each floor offers its own atmosphere, furnishings and objects, bold colourways, and a balance of traditional and contemporary unite all three storeys of Brasserie Des Prés.