Chez Dédé Concept Shop in Rome Started as a Joke and Became a Cult Favourite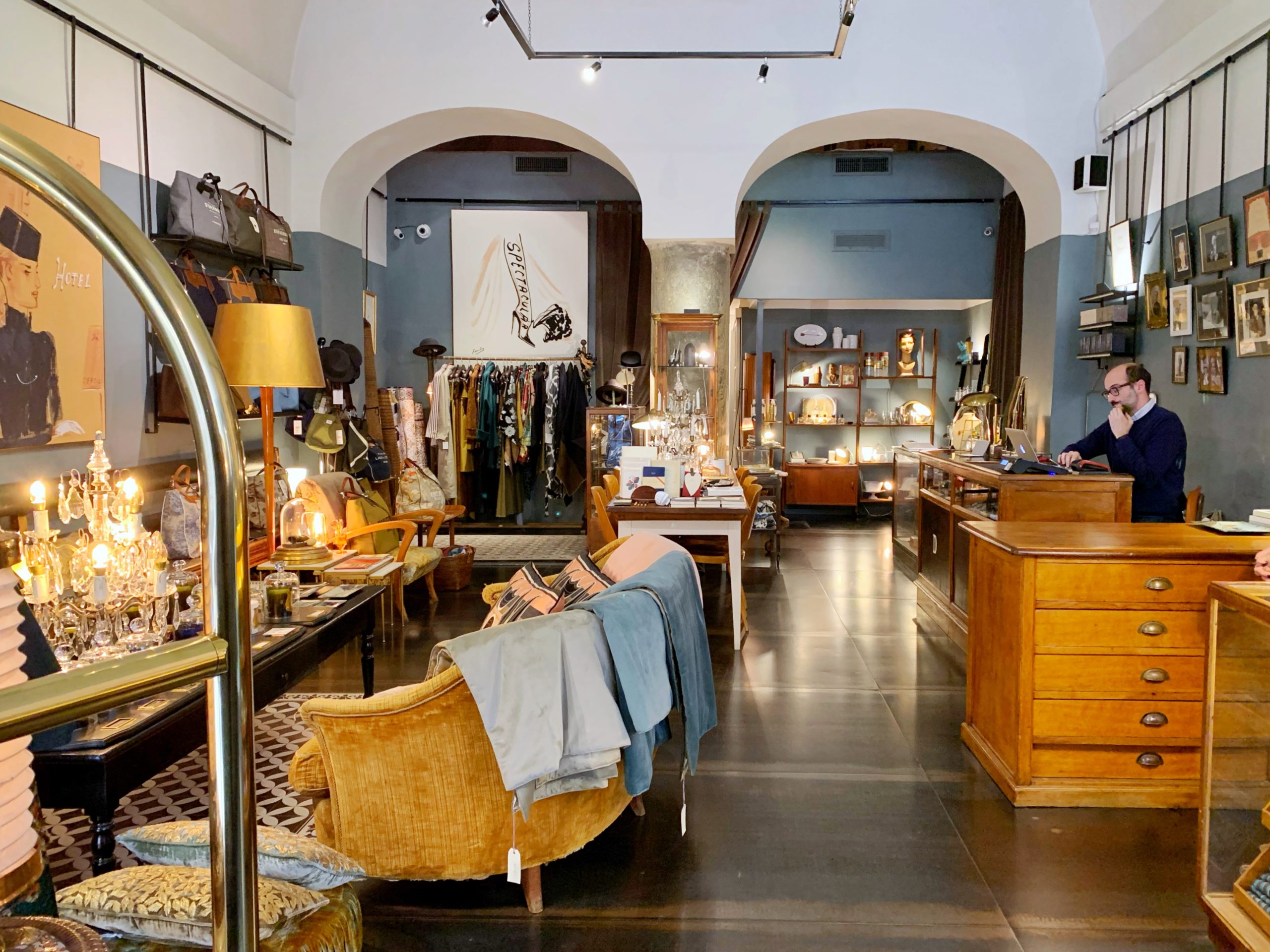 "The product was the last thing," Andrea Ferolla says, referring to the signature tote bags Chez Dédé is known for. "Instead of starting with the product and creating the branding, we started with the branding, which was fake—a joke, really—and then we decided to add a product."
That joke, as Ferolla and Daria Reina—his wife and business partner—tell it, stems from the playful way they used to send Christmas gifts to their friends and clients. Long before Chez Dédé was an actual store, they made mugs and other gift items using it as their logo, inspired by the ubiquitous bars called Chez Dédé or Chez Toto in the South of France, where some of Reina's family lives. When a friend told them they ought to trademark Chez Dédé, they did.
The name, which means Dédé's Place in French, is a fitting moniker for a shop that acts as a repository of the things they love. At the store in the 16th-century Palazzo Antonelli Capponi on Via di Monserrato—one of Rome's chicest shopping addresses—they sell an eclectic mix of curated items they collect on their travels, original products, and collaborations with other brands. They are, for example, the exclusive carrier of Camoshita in Rome. With Colony, a Singaporean clothing brand, they created T-shirts illustrated by Ferolla, an acclaimed fashion illustrator. His sketches also appear on silk foulards and porcelain plates produced by Astier de Villatte. They teamed up with Les-Ottomans for a line of shoes made using Turkish ikat fabrics. Every item reflects their lifestyle and commitment to the handmade artisan goods that are becoming harder and harder to find.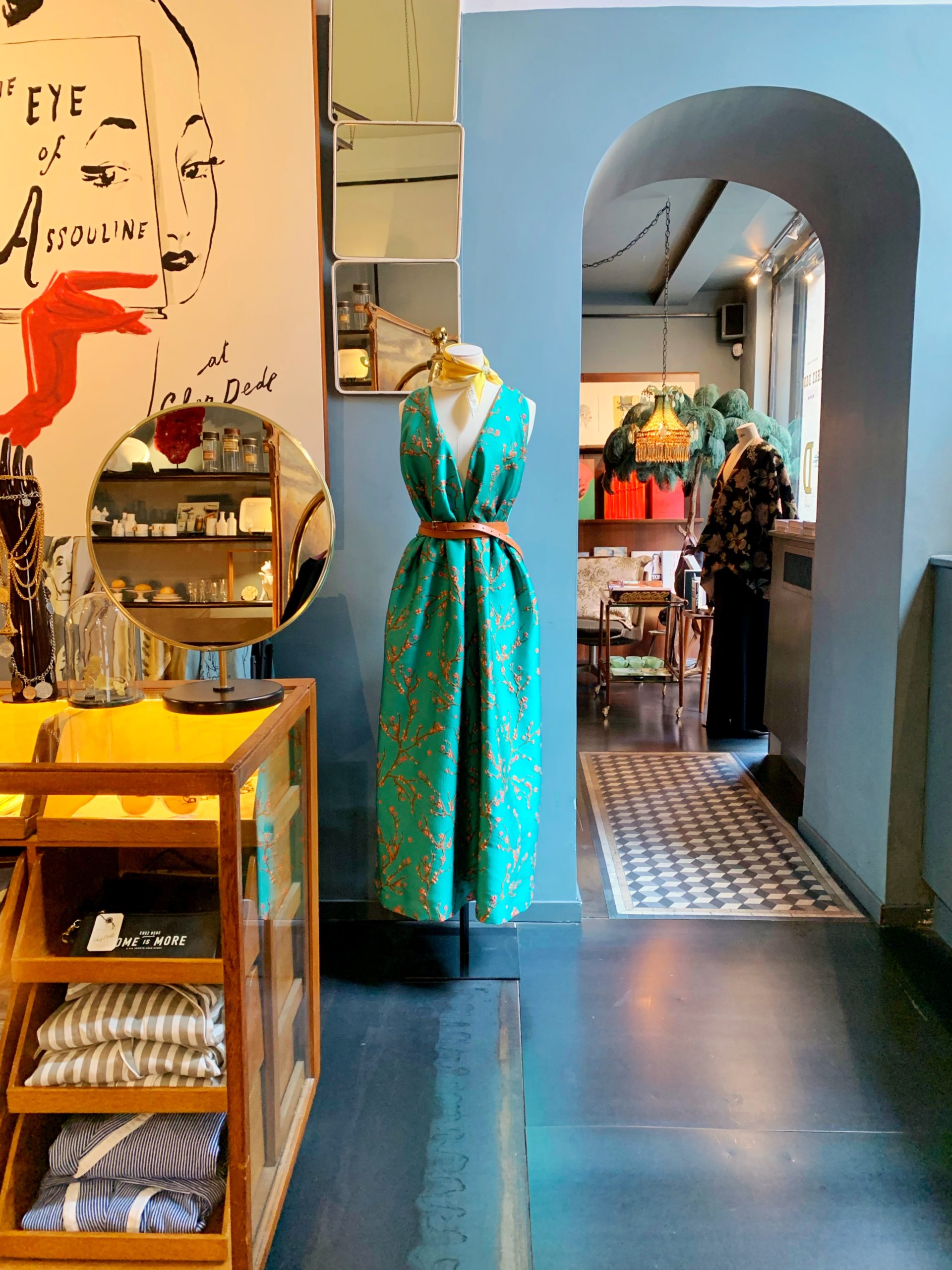 "Every time we travel and we discover something, we bring it here as if this was our house, and I bring things that Chez Dédé's followers can buy," Reina says, alluding to their fans both on- and offline. Their store is a cult favourite in Rome, and they are the epitome of the sophisticated couple about town.
They admit that it isn't always easy working together so closely, but their partnership was born of an intense love affair. They met when Reina was working freelance at the agency where Ferolla was creative director. When Reina and her first husband—who also worked at the agency—separated, she and Ferolla started to go out. The rest is history.
"As a professional couple, we're an ideal couple because I'm very theoretical and she's very practical. She's very meticulous, whereas I'm all about love at first sight—something has to strike me immediately—so when we talk about work and we do projects together, we have a 360-degree vision," Ferolla says. Reina adds that she trusts Ferolla's judgement completely, so if he says something isn't working, they work together to find a solution.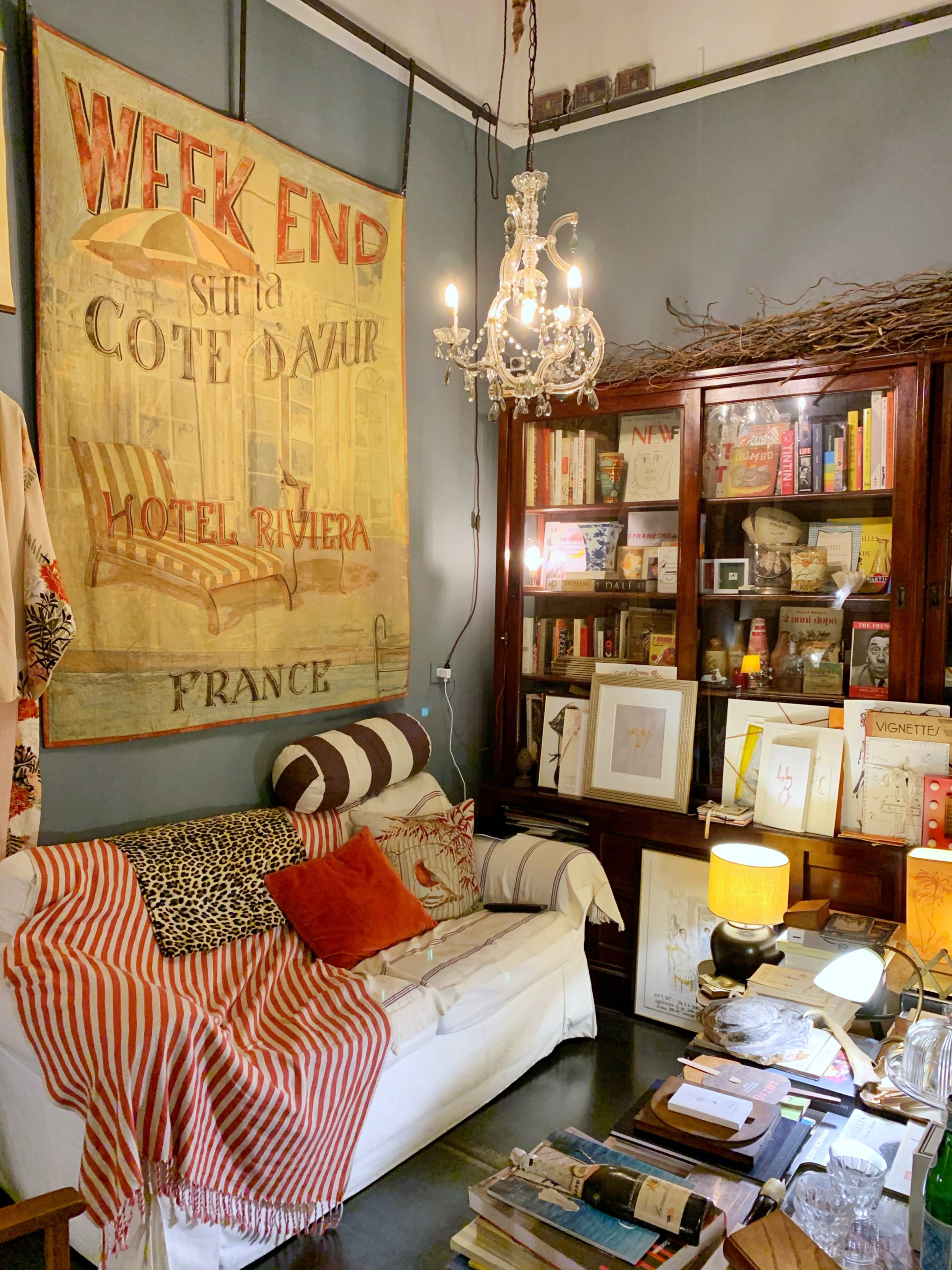 Their creative collaboration goes far beyond the confines of the shop. Together they wrote Italian Chic, a visual love letter to the country for Assouline, and they contribute to Yolo Journal, a quarterly magazine founded by former Condé Nast Traveler creative director Yolanda Edwards. Ferolla illustrated the wallpaper in the bar and the suites at the nearby Hotel De' Ricci, and he's currently the artist in residence at the luxurious Hotel Eden, where he sketches the guests and the staff in their elegant uniforms. He and Reina are also curating a cinema series at the hotel.
The day after I met them at their studio, I attended the very first screening at Piccolo Cinema Eden. To create the intimate ambiance, they curtained off the hotel's lobby lounge, arranged all the sofas and chairs to face a screen, and designed uniforms for the staff that recall the wear at vintage movie theaters as well as the boxes in which gourmet popcorn by the hotel's Michelin-starred chef Fabio Ciervo is served. Theatergoers sip splits of Moët & Chandon while watching classic films like La Dolce Vita.
They also host events in the courtyard hidden behind the shop, often catered by the team at Pierluigi, the renowned seafood restaurant. They even organized a sort of block party in collaboration with Soledad Twombly, who runs L'Archivio di Monserrato down the street. "You have to make an effort to come here," Ferolla says. "This is the true centre of Rome, the Renaissance quarter, but it's not the shopping centre, which means that you have to move away from the shopping area to come here. If you do, you've already understood everything."
________
Never miss a story. Sign up for NUVO's weekly newsletter here.