Changing Climate and Changing Wine
Coming soon: the big varietal transformation.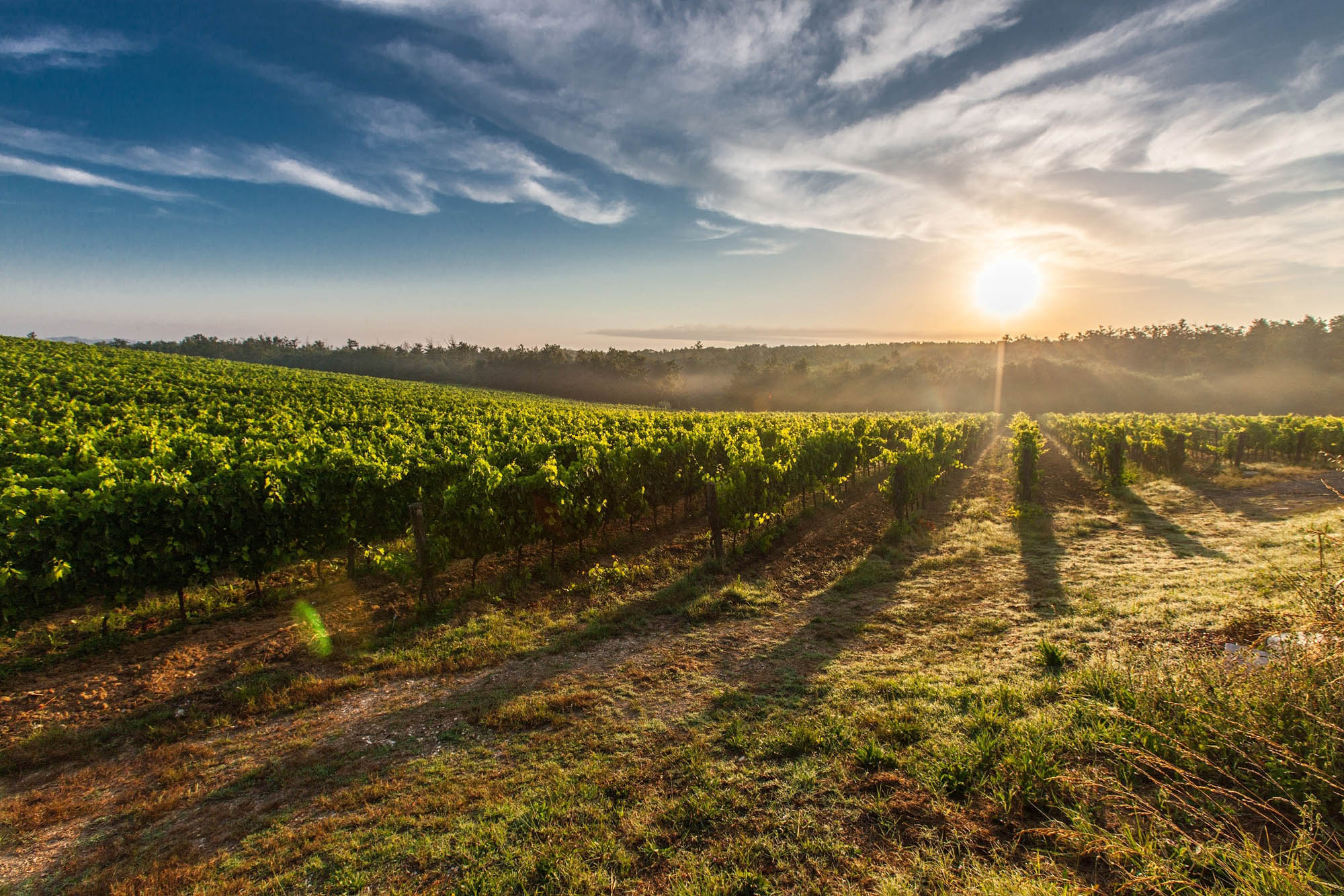 Would you like your glass of bordeaux to be a blend of cabernet sauvignon and merlot—but with a little touriga nacional and marselan? This is likely to be the future—and the not-too-distant future—as wine producers galvanize to meet the challenges of climate change.
Climate change affects wine production around the world in many ways. Almost everywhere, grapes are harvested earlier compared to only 20 years ago—three or four weeks earlier, in some European regions. That is manageable, but climatic conditions are increasingly deadly to vines. Earlier springs make them vulnerable to late frosts; short, sharp drops in temperature, such as the polar vortices that affect Eastern Canada, have killed hectares of vines in Ontario and Nova Scotia. Unprecedented events, such as hurricanes in New Zealand, have destroyed large areas of the important wine regions.
On the positive side, rising temperatures have made some regions formerly too cold for quality viticulture suitable for the production of fine wines. Vineyards are now planted in much of northern Europe, including Sweden and Denmark, while southwestern Quebec is increasingly hospitable to chardonnay and pinot noir. A vibrant wine industry has sprouted in southern England, and it is already being acclaimed for its sparkling wines.
One of the things climate change has led the wine industry to focus on is grape varieties. Many of the best-known French grape varieties—chardonnay, sauvignon blanc, merlot, and cabernet sauvignon—don't do as well in consistently hot growing conditions as some less familiar varieties. For this reason, wine producers in Bordeaux are now permitted to use more heat-tolerant varieties. For reds, they include the Portuguese touriga nacional (used in port) and three minor French varieties, such as marselan. For white Bordeaux wines, there are two new permitted varieties, one being alvarinho (also known as albrariño) from the Iberian Peninsula. At present, they can make up no more than 10 per cent of the wine.
Meanwhile the European Union recently authorized the use of hybrid grape varieties, especially those resistant to fungal diseases, in wines classified by wine region. Although each member country needs to adopt this policy, it is a radical shift because hybrid varieties have long been looked down on as producing inferior wines and were not permitted in classified wines. Hybrids are created by crossing a variety of the vitis vinifera species (which includes the classic wine grapes) with a variety of the various species native to America and Asia. Better-known examples include baco noir, vidal, maréchal foch, and l'acadie blanc—all used to make wines in Canada, especially in Ontario, Quebec, and Nova Scotia.
If Canadian wine authorities follow the lead of the European Union and open the door to hybrid varieties, there could be a transformation in Canadian wine. Some hybrid varieties are already permitted—nine are allowed in Ontario VQA varietal wines, for example—but a wider selection would be possible. There is already some recognition that wines made from hybrid varieties need not be mediocre, and that with careful vineyard management and winemaking, they can be first class. Some Ontario wineries, notably Henry of Pelham, have done this with baco noir.
Quite possibly, the advent of orange and natural wines has cleared some of the way for the acceptance of those made from hybrid varieties. Both these wines deliver flavour profiles markedly different from mainstream wines, and consumers have had to adjust their palates to accommodate them. The arrival of hybrid wines might be seen as simply another adjustment, so consumers will roll with it.
Yet it is not clear how receptive Ontario wineries, in particular, will be to planting hybrids. There are still many hectares of these vines in the province, most used in inexpensive blends. Hybrid varieties made up most Ontario vines until the 1990s, when they were largely replaced by vitis vinifera varieties. The problem is that wines made from hybrids contributed to Ontario wine's gaining a reputation for mediocrity—a reputation it has still not completely lived down, despite the transformation of the region into a producer of much excellent wine. It is difficult to see Ontario producers embracing their hybrid past again with much enthusiasm.
Yet if climatic conditions continue to change as they are, difficult decisions will have to be made. Some adaptations can be instituted—netting to protect vines from hail, wind machines to reduce frost damage, leaving more leaves on vines to protect bunches from the sun, and so on—but eventually more structural changes will be necessary. Introducing new varieties, including hybrids, will be one of them.
Some Canadian hybrid wines
Blomidon Cuvée L'Acadie Brut Sparkling Wine (Nova Scotia)
Henry of Pelham Speck Family Reserve Baco Noir (Ontario)
Malivoire Winery Old Vines Foch (Ontario)
Sperling Vineyards Organic Vision Flint (British Columbia)
Vignoble de L'Orpailleur Blanc (Quebec)