In the way of secret watches.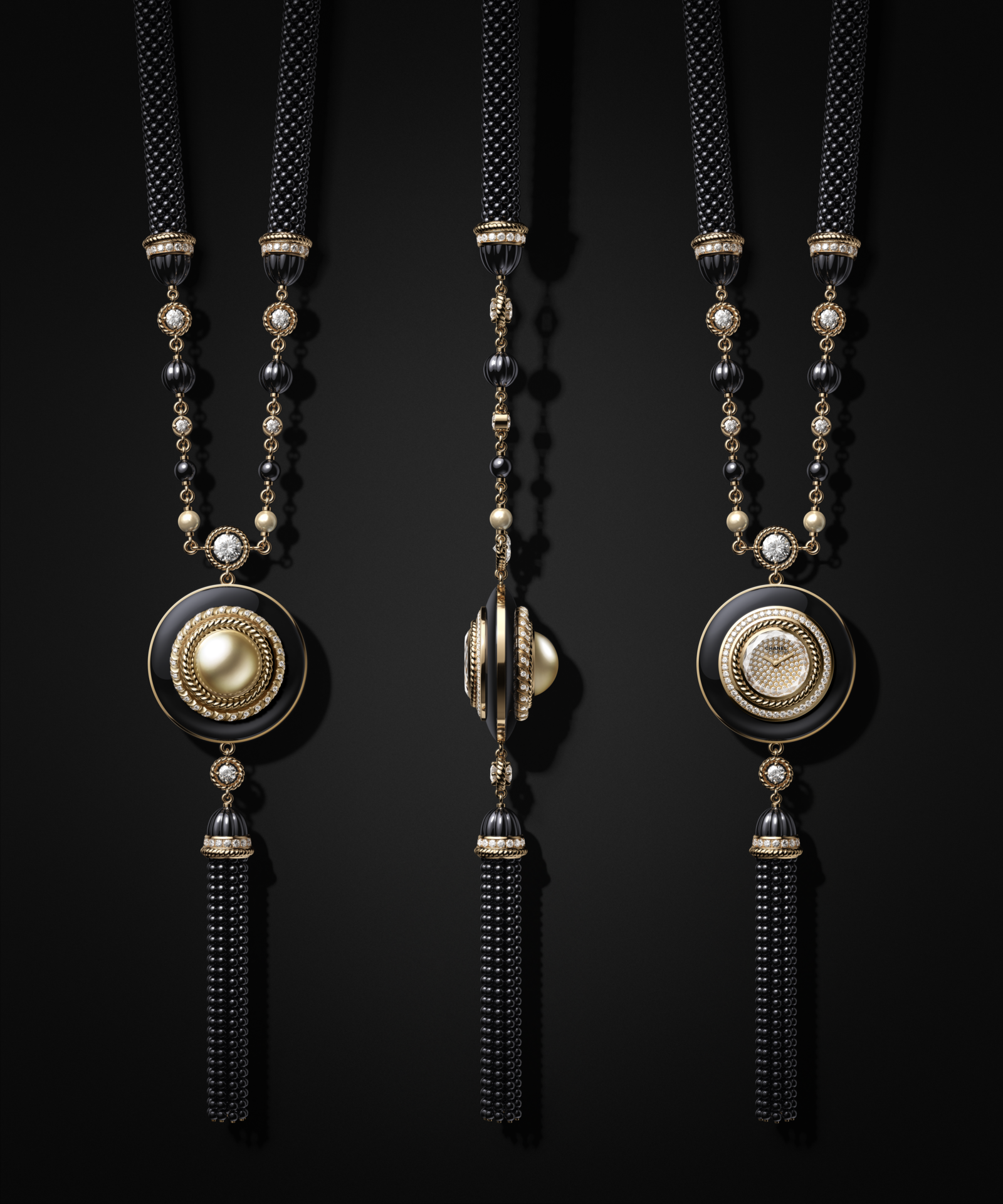 Haute horlogerie meets haute couture at Chanel for a fashion-led collection of secret watches. The novelties presented at Watches and Wonders are a nod to a bygone era. Secret watches trace back to the 19th century when pocket watches were not an option for women, whose clothing had no pockets. Women began wearing timepieces that doubled as jewellery: a necklace, a ring, a bracelet. Hiding the watch's dial under a jewelled cover means only the wearer knows a ticker is beneath.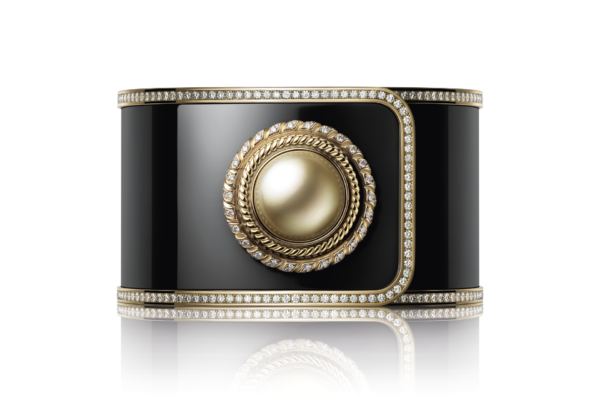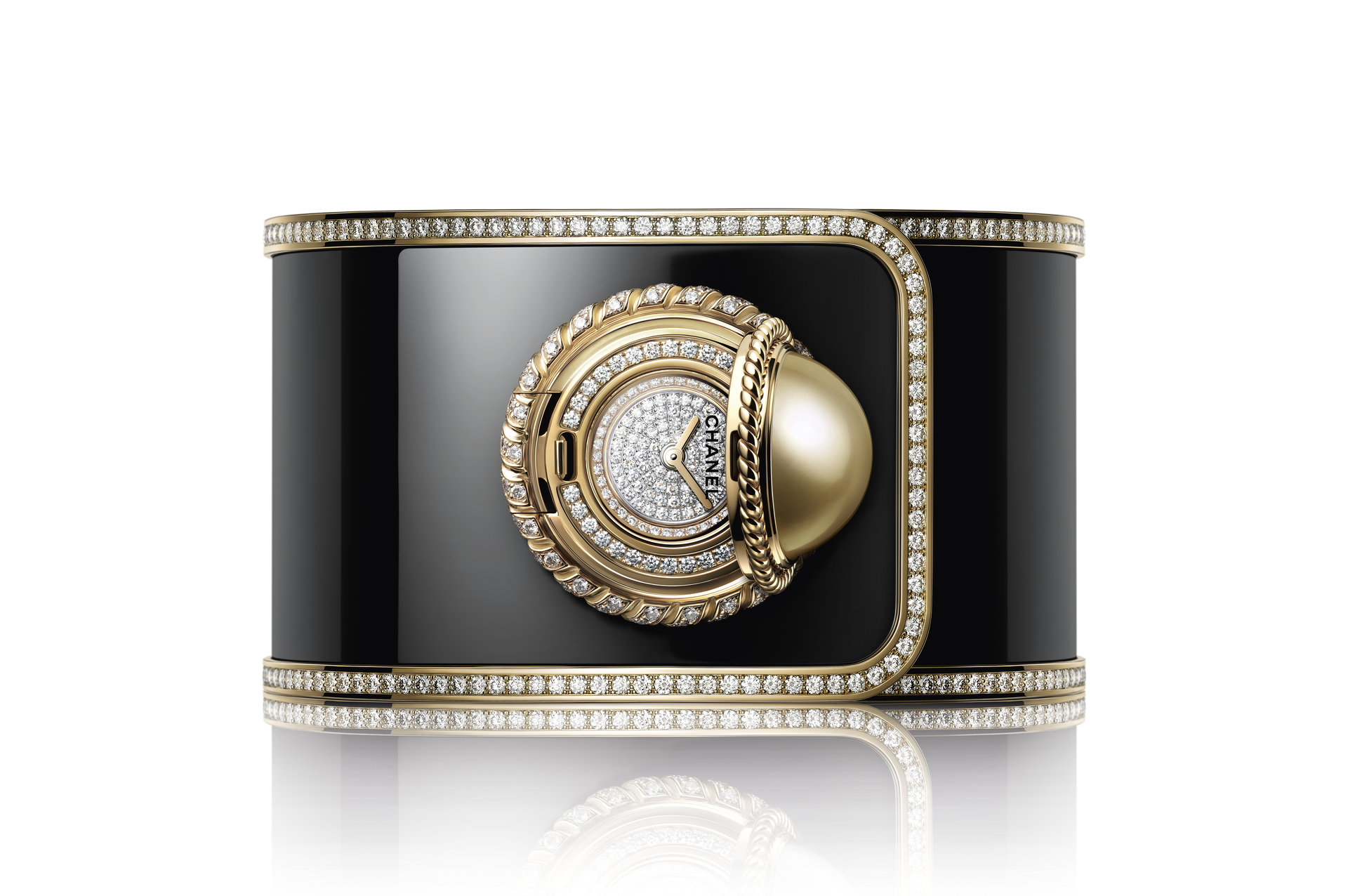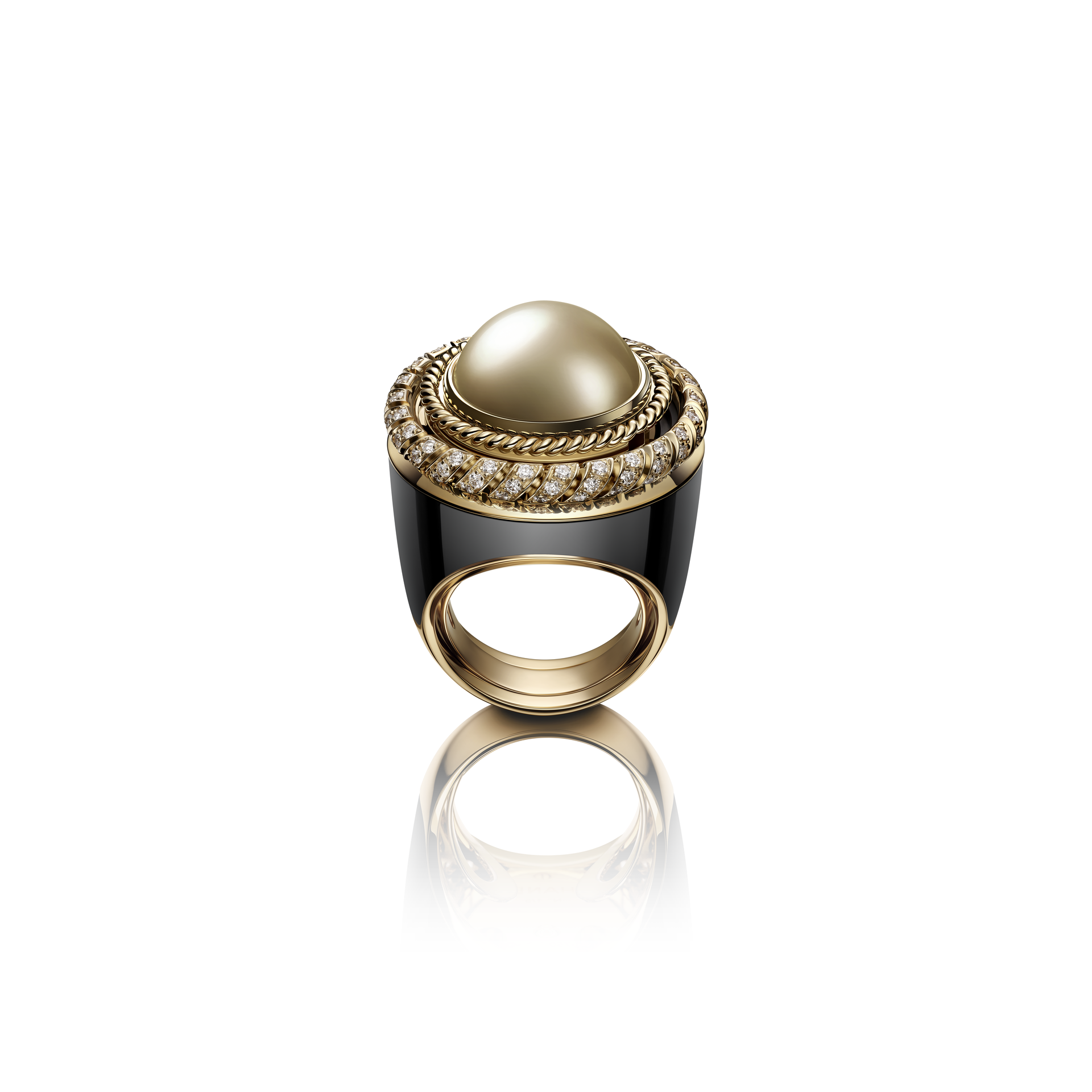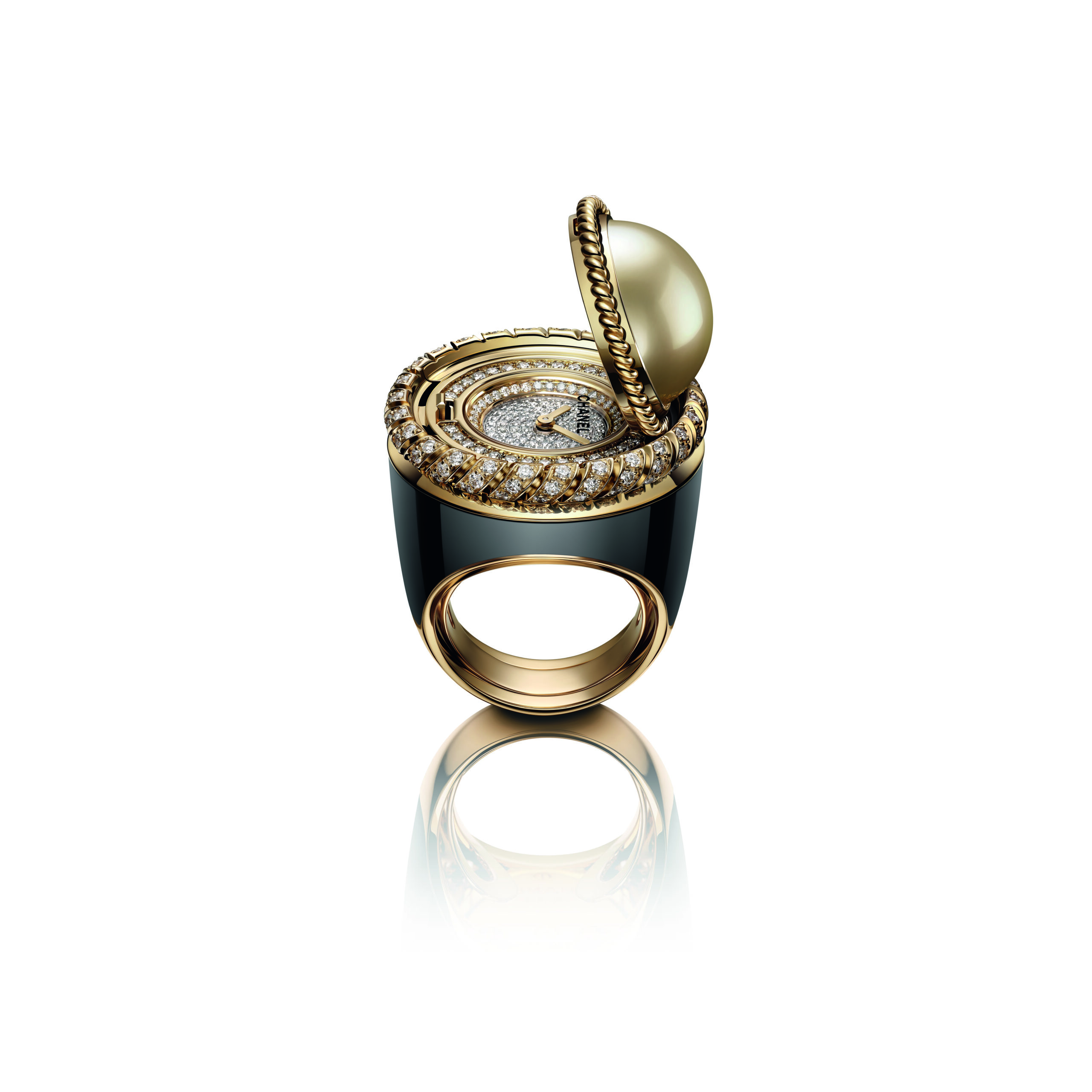 Chanel has released the Mademoiselle Privé Bouton Golden Pearl Motif Set, a trinity suite of necklace, ring, and cuff bracelet with a golden pearl as centrepiece. Each of the 18-karat-gold-and-onyx pieces disguises a watch dial of brilliant-cut diamonds, and limited to only five pieces. If you've ever been called out for checking the time too often, or too noticeably, then you will appreciate being able to take a subtle peek.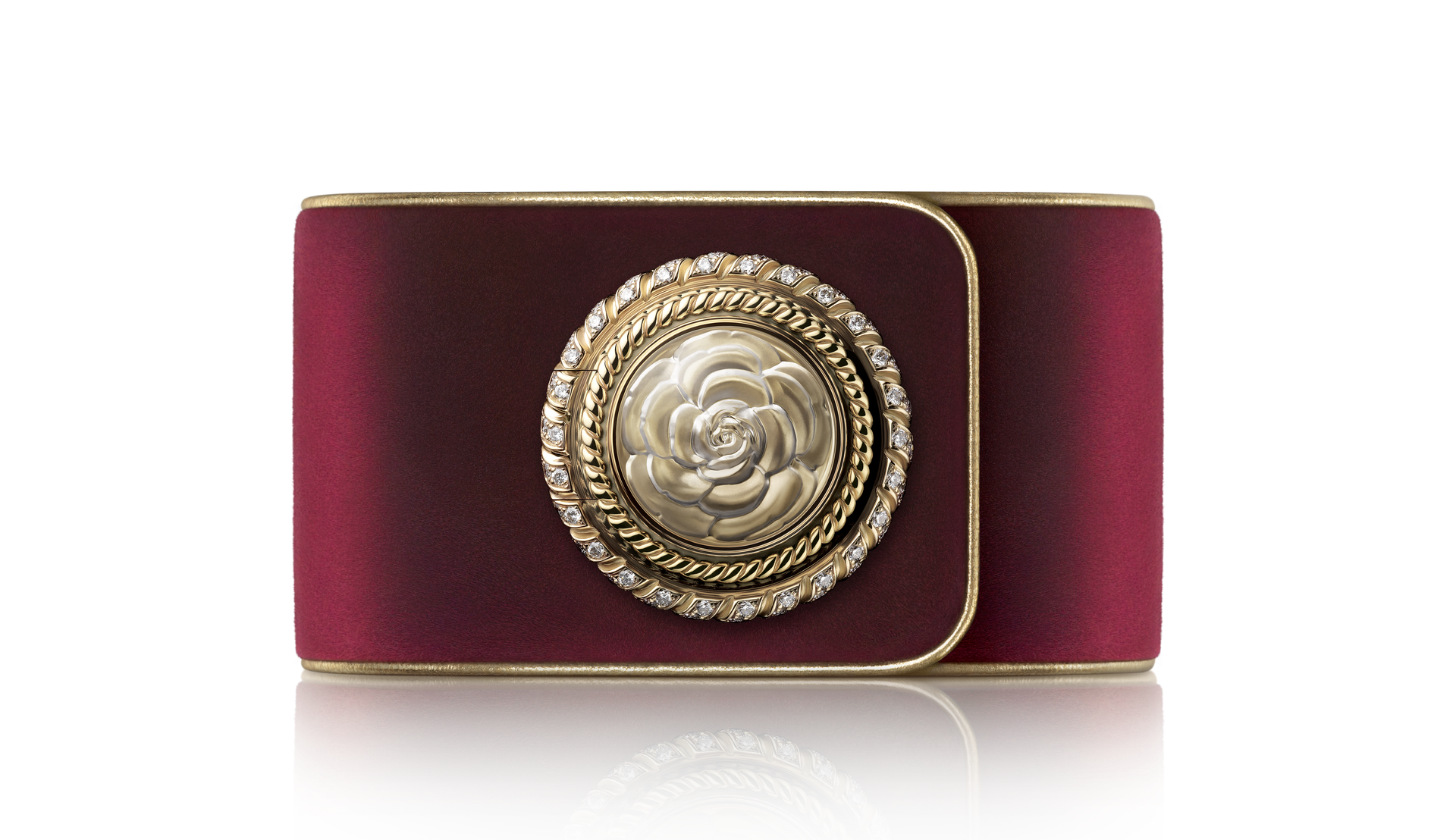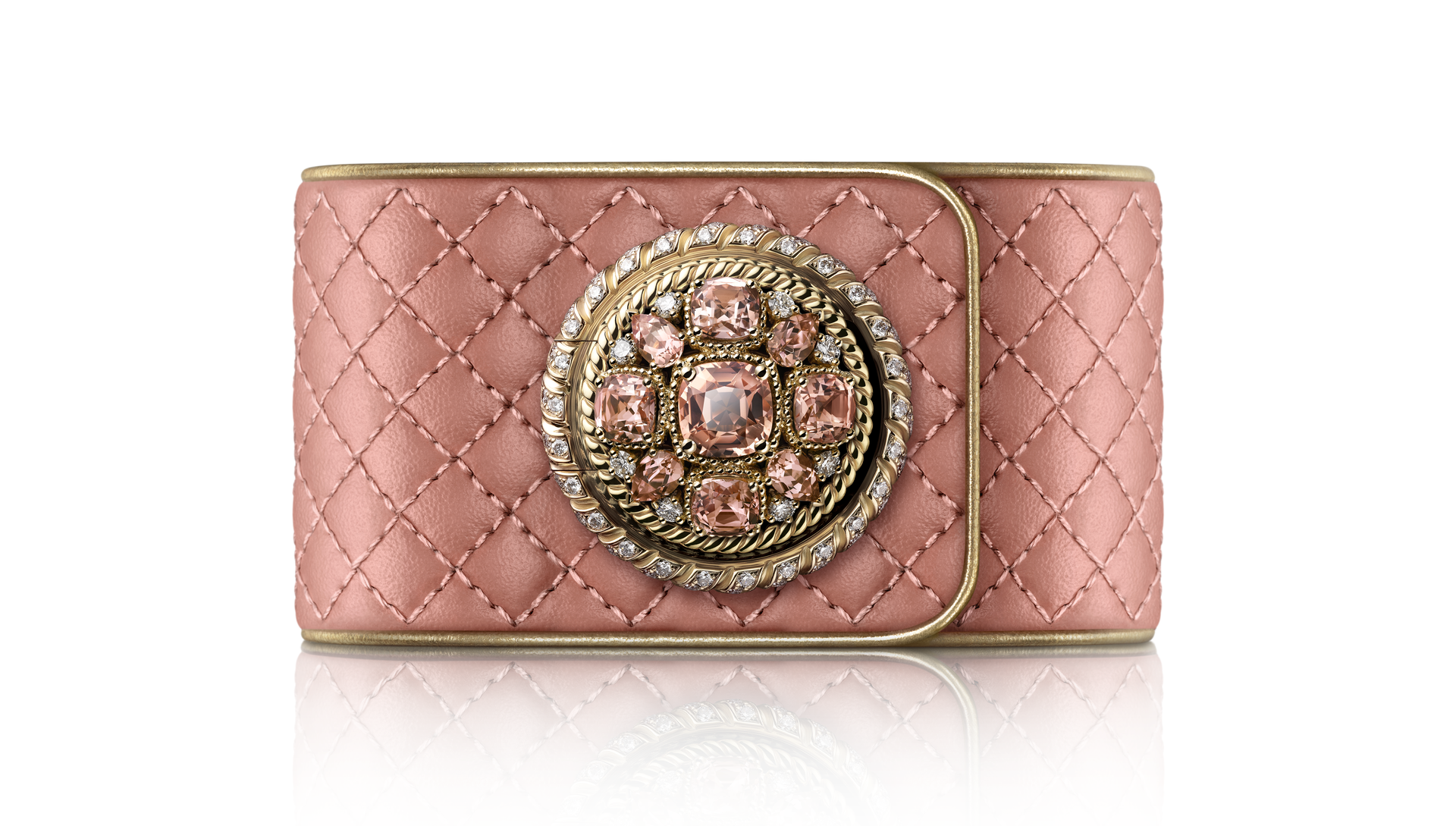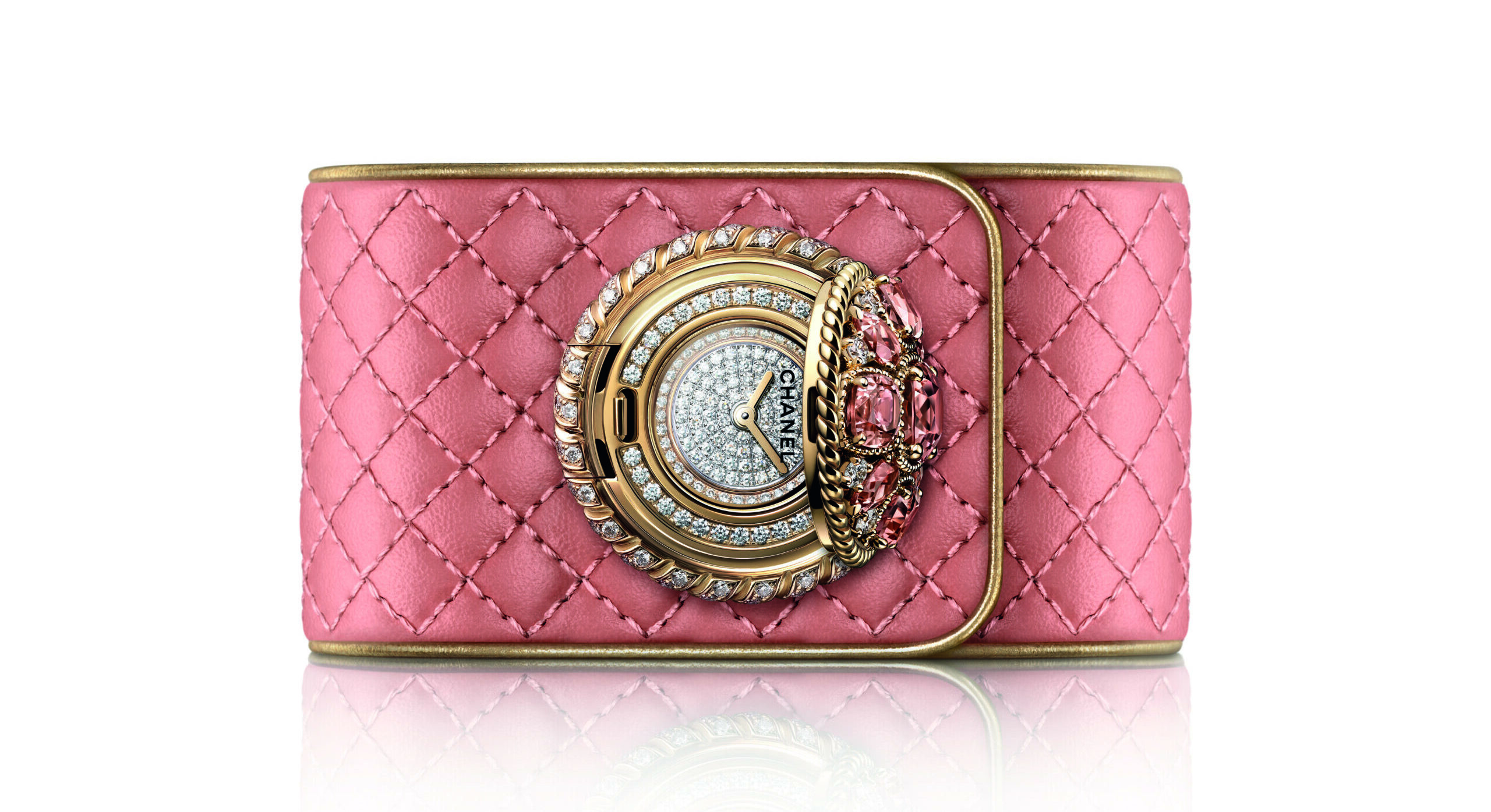 Mademoiselle Privé is Chanel's Haute Horlogerie/Fine Watchmaking collection, calling for the intimate universe of Gabrielle Chanel and the amazing work of Métiers d'Art. The fine jewellery collection, and Bouton, is inspired by the sleeve of a Chanel jacket, is loaded with references to the French maison's hallmarks: tweed, camellias, and Coromandel screens. The Bouton timepiece collection for 2022 showcases cuffs in various colourways finished in velvet, quilted-pattern leather, and Maison Lesage embroidered silk. The bracelet design hasn't changed since it was introduced in 2012—structured to close when the button at one end of the cuff is pushed through a buttonhole on the other end of the cuff (like buttoning a shirt cuff). Concealed under the button is a small watch dial, set with 142 brilliant-cut diamonds.
A Chanel Bouton piece conceals a secret—one you can choose to reveal, or not.