Behind the Major Makeover of Palm Beach's Pastel-Pink Palace
Since opening in the 1940s, Palm Beach boutique hotel the Colony has served as a members club of sorts for the international jet set, royalty, Hollywood who's who, and dignitaries when they're on the island. A few steps off the famous shopping and dining strip Worth Avenue (Palm Beach's answer to Rodeo Drive), the Colony has counted everyone from Judy Garland and Frank Sinatra to John F. Kennedy and the Duke and Duchess of Windsor as guests.
The pool—still very much the heart of the hotel today, even though the Atlantic is only a block away—has hosted fashion shows and made multiple appearances in Slim Aarons photos. Monday night trivia has become one of the hottest events to see and be seen at, and these days, you're just as likely to spot a Real Housewife of New York at the poolside restaurant Swifty's as you are an heiress or entrepreneur like Aerin Lauder, whose namesake lifestyle brand, Aerin, was behind the hotel's Living Room lobby holiday decor last winter.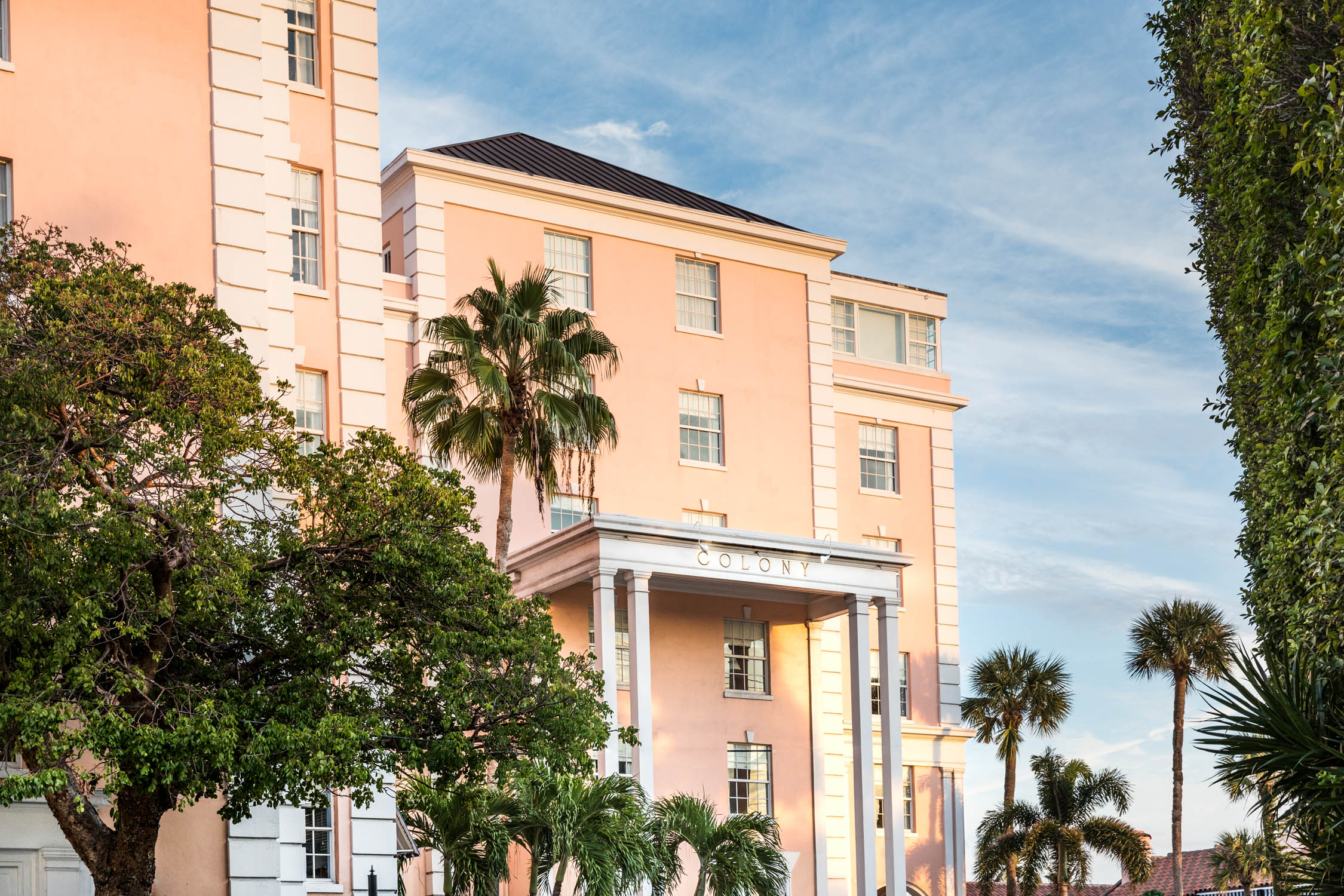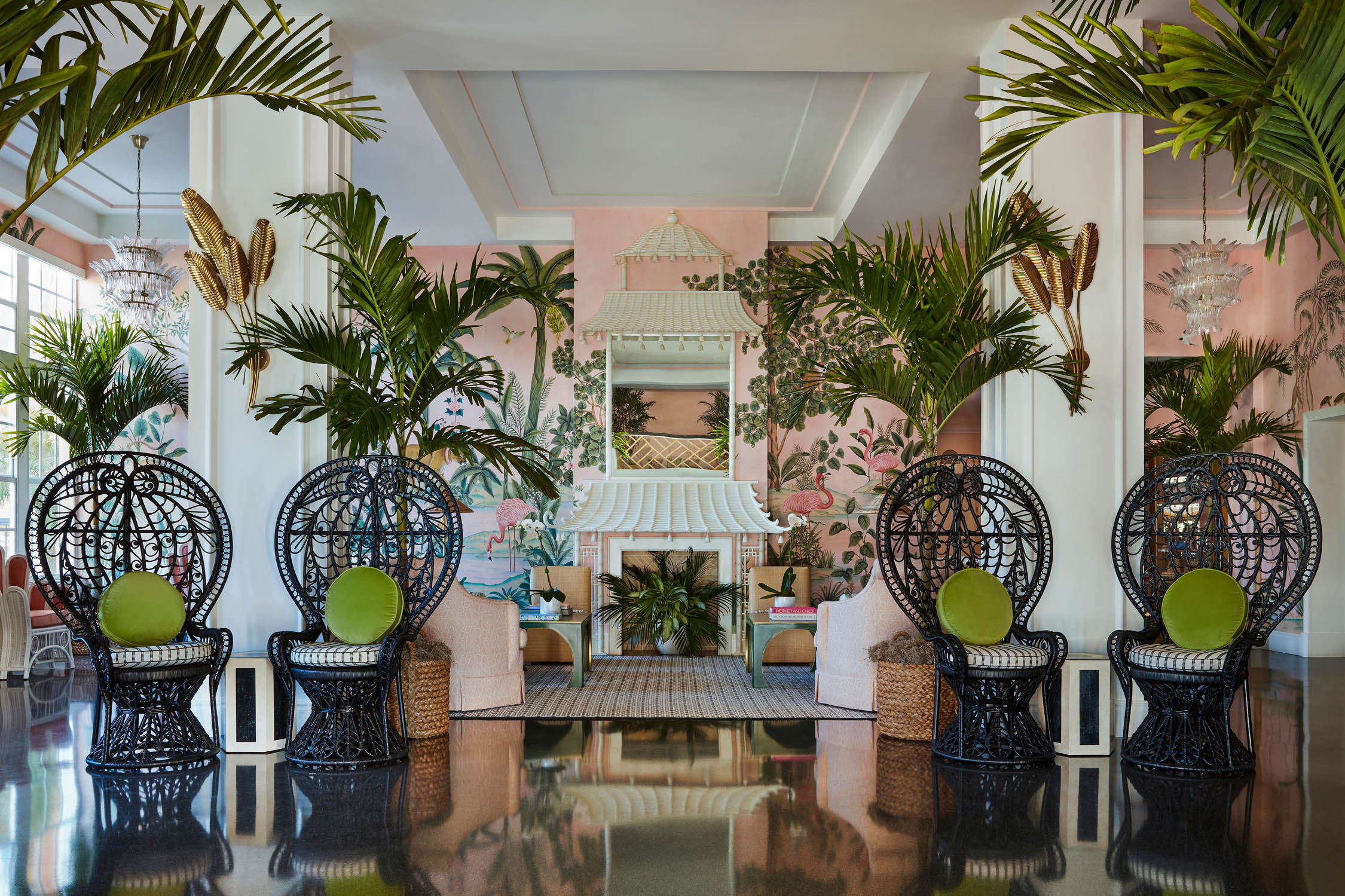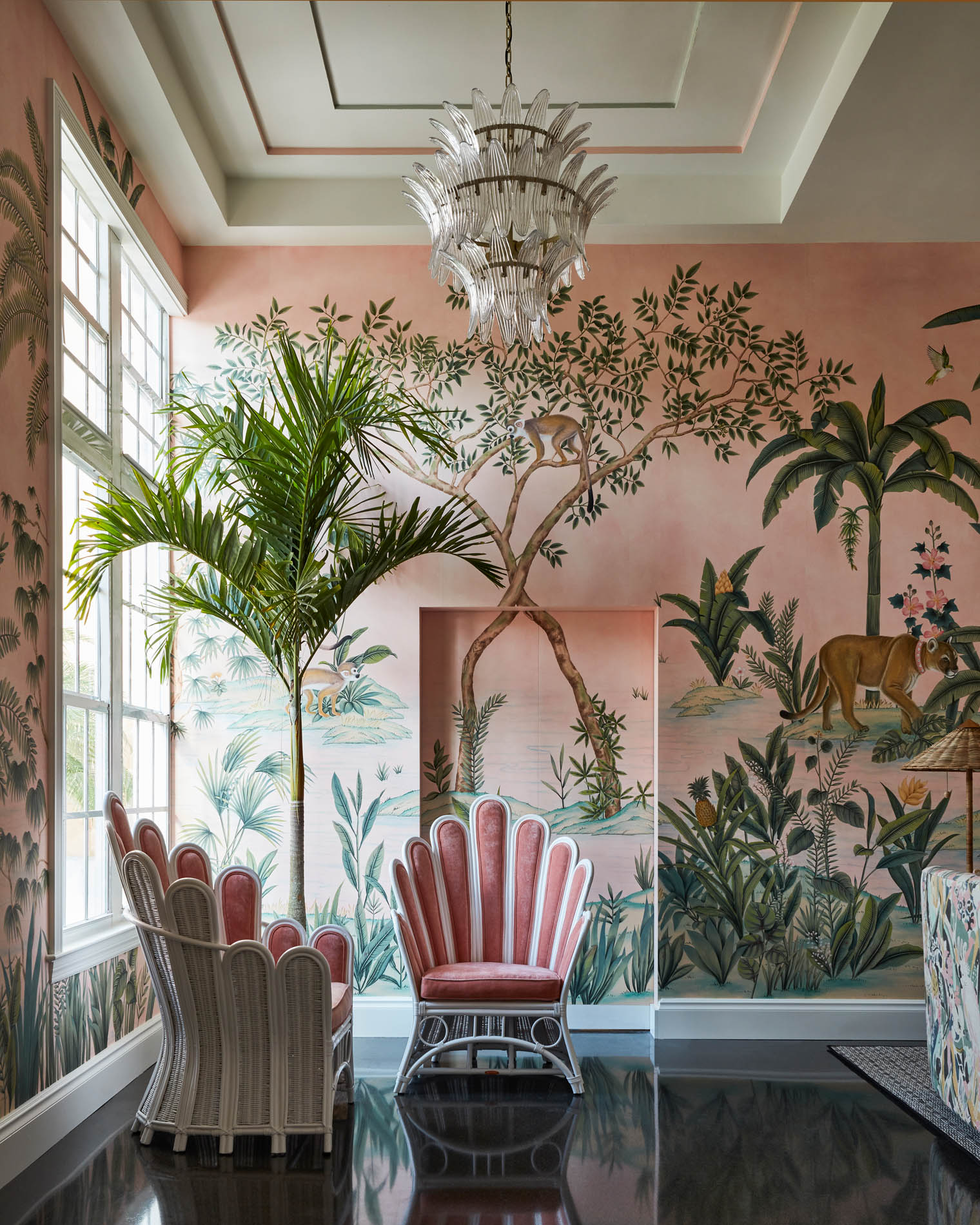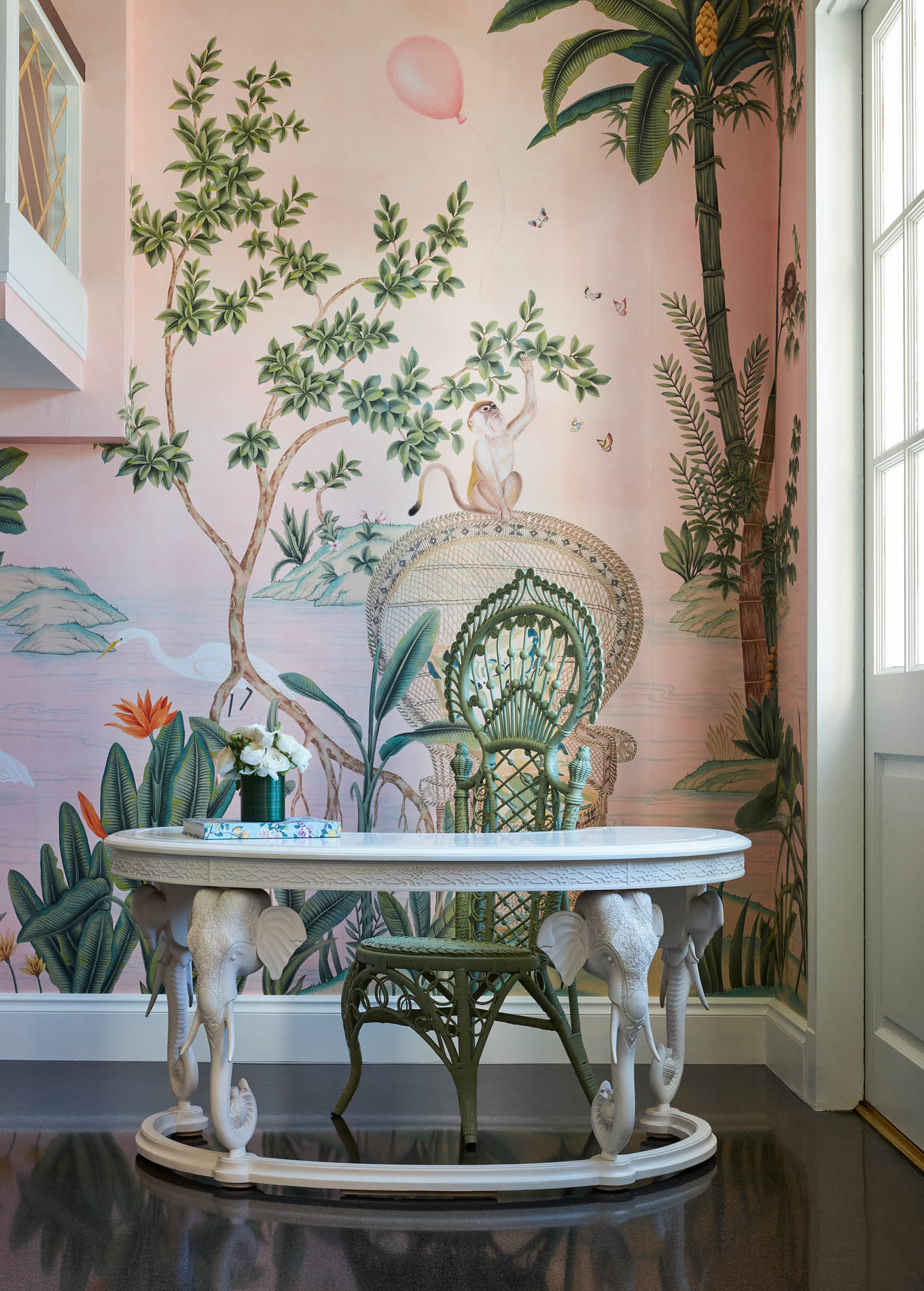 Nearly a decade ago, the hotel was painted pastel pink, but as part of the multiyear restoration of the Palm Beach landmark—which celebrated its 75th anniversary last year—the Colony has completed a major redesign led by the dream team at Kemble Interiors, the epitome of Palm Beach chic. Each of the six floors features a custom-designed de Gournay mural with playful scenes of monkeys and Florida panthers. Redesigned rooms display the new, 11-piece capsule furniture collection of artisan-crafted rattan and bamboo pieces by Society Social for the Colony Hotel—a project two years in the making that allows guests to shop the space and take a piece of tropical, Old World Palm Beach home. "There is a lot that I love about what we accomplished, bringing the hotel fully to our vision," says Colony owner and president Sarah Wetenhall, who purchased the property with her husband, Andrew, in 2016. "Like many creative projects, the capsule collection began during COVID, but it was many years in the making. I'm proud of how the pieces turned out."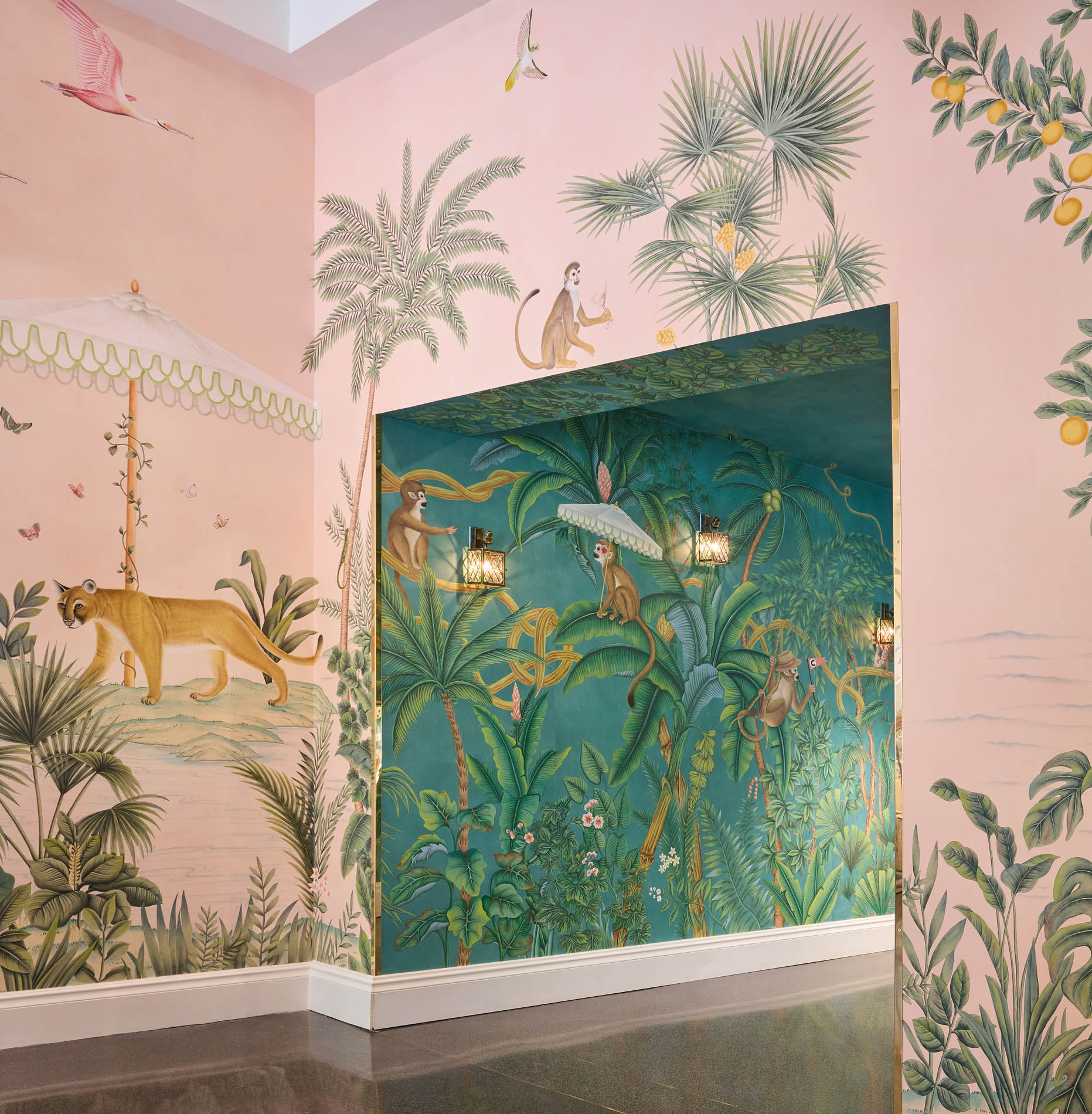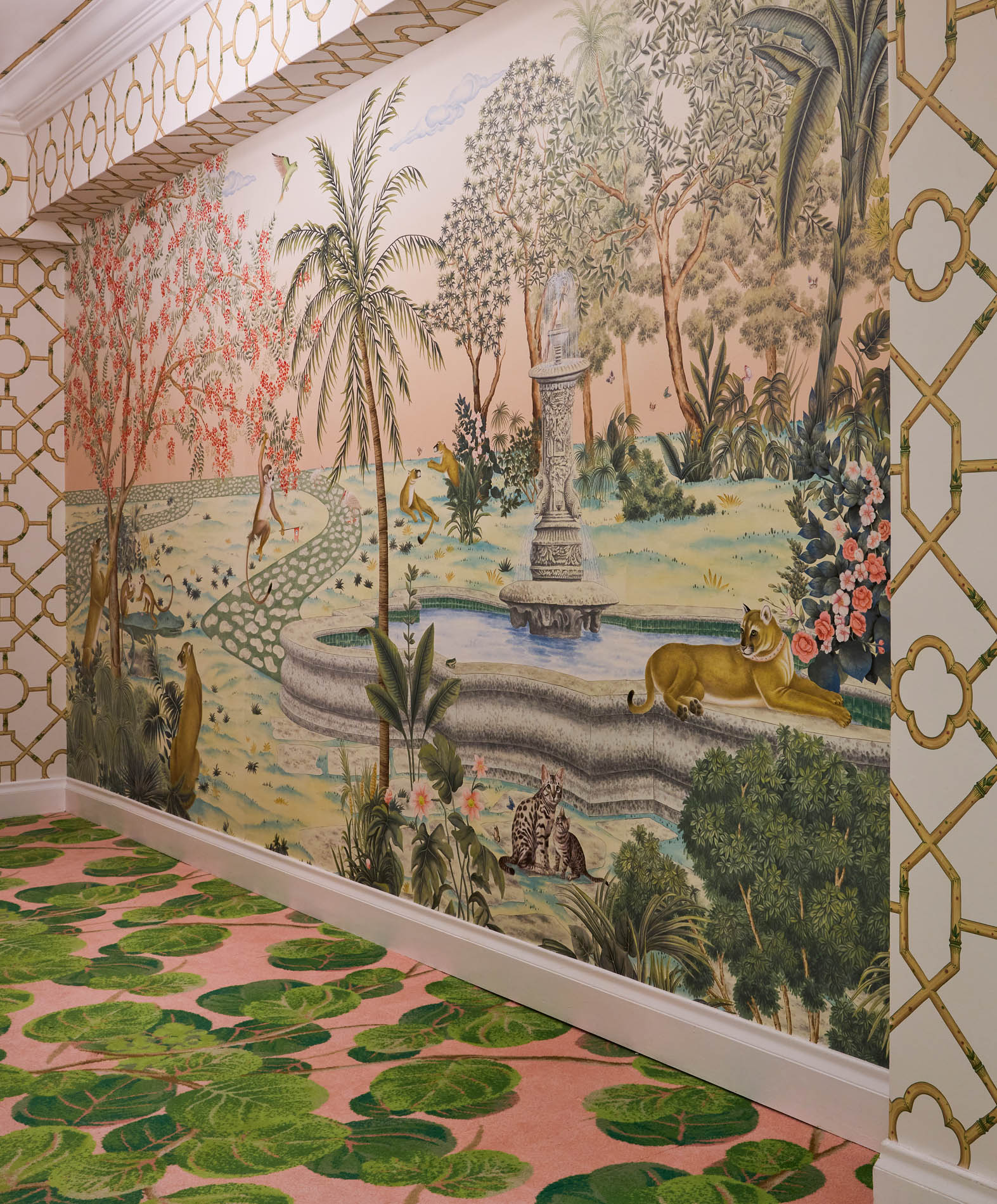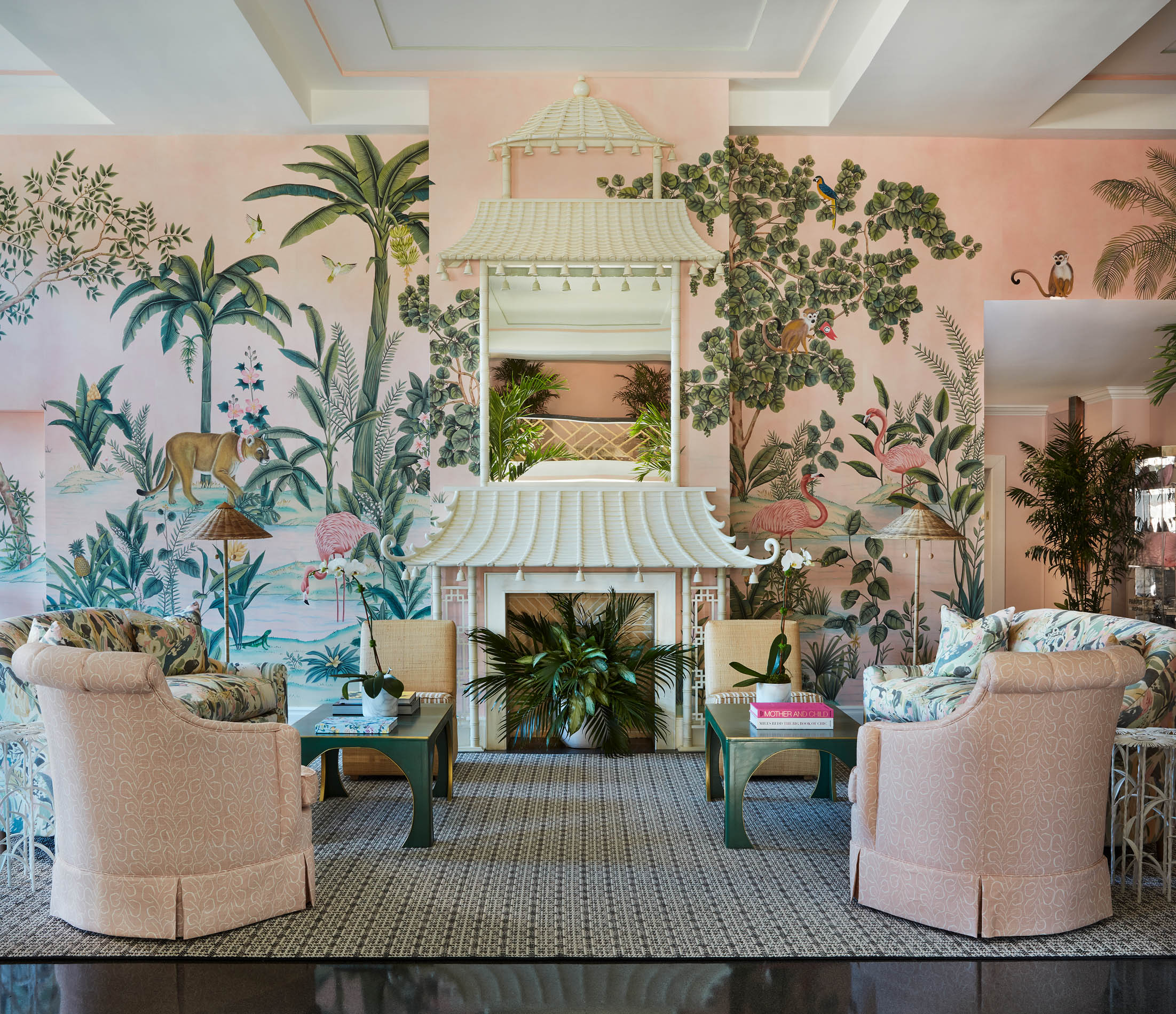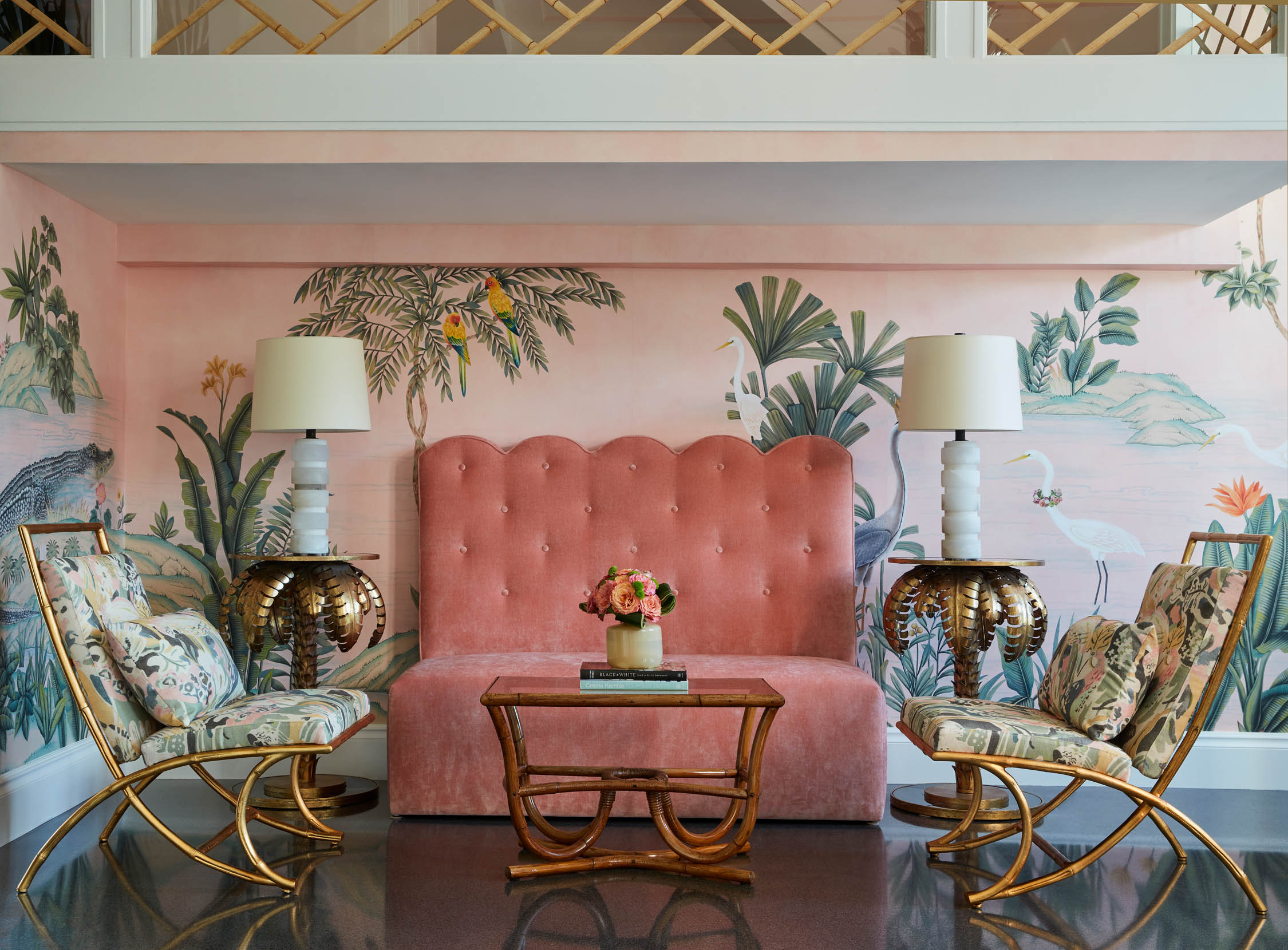 As for the signature pink exterior, Palm Beach's "Pink Paradise" sports a brand-new coat of custom colour courtesy of Farrow & Ball aptly called Colony Pink. Wetenhall spent about nine months working with a colourist, analyzing swatches and testing colour patches on the building to formulate the perfect pink. "Colour is such an emotional and interpretive thing," Wetenhall says. "This is a highly photographed property, and we wanted the shade to have the same effect both on camera and in person.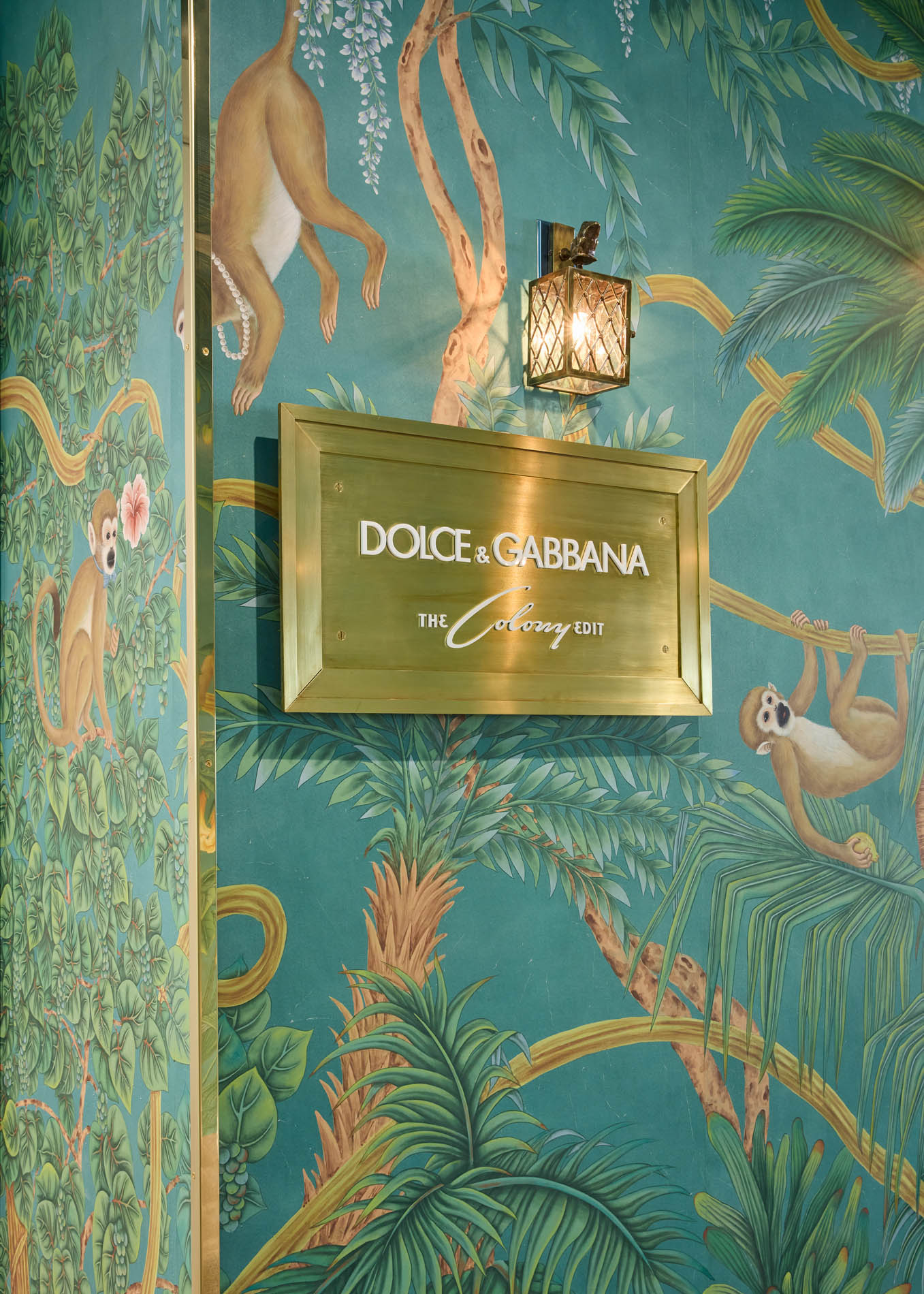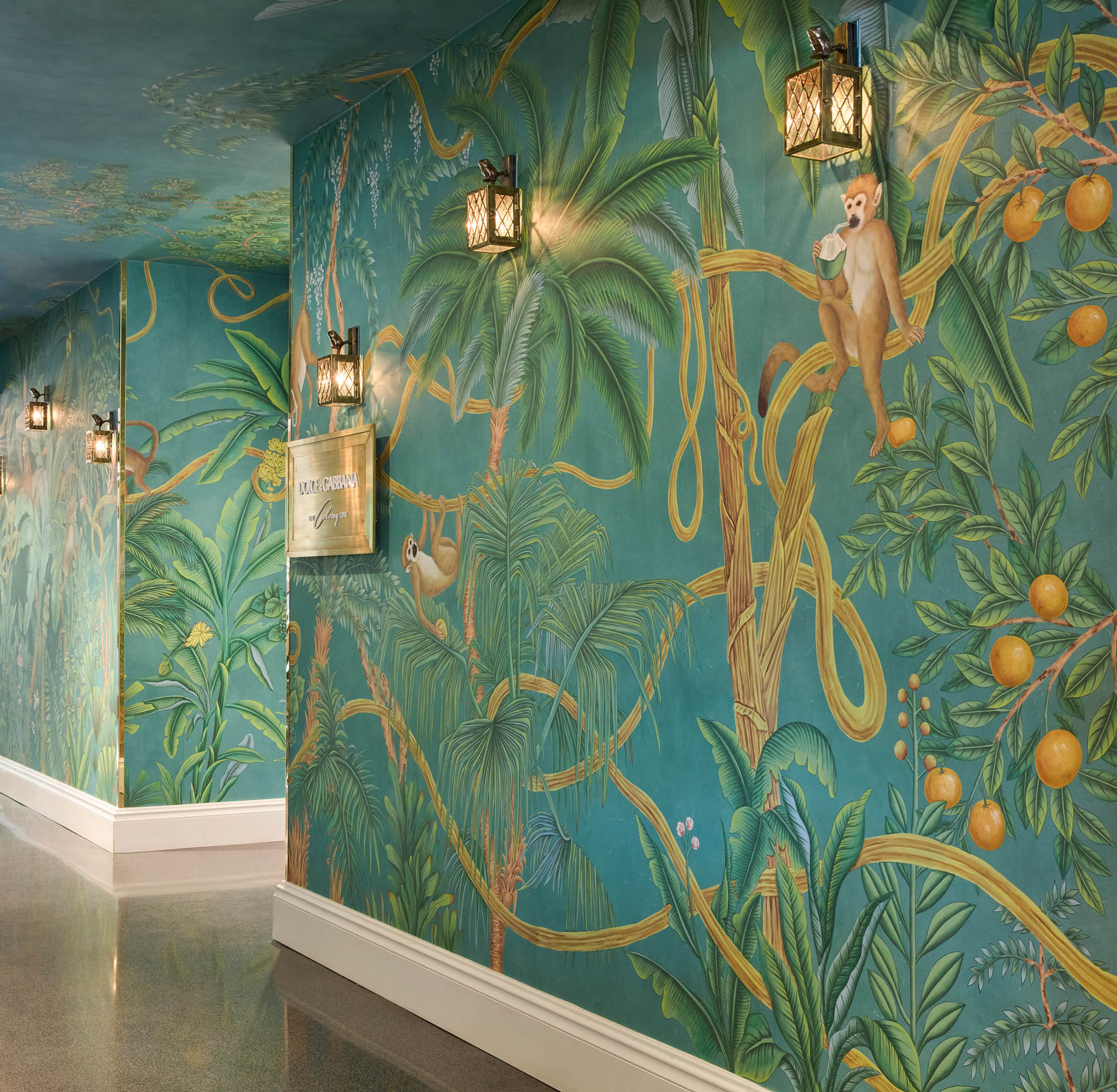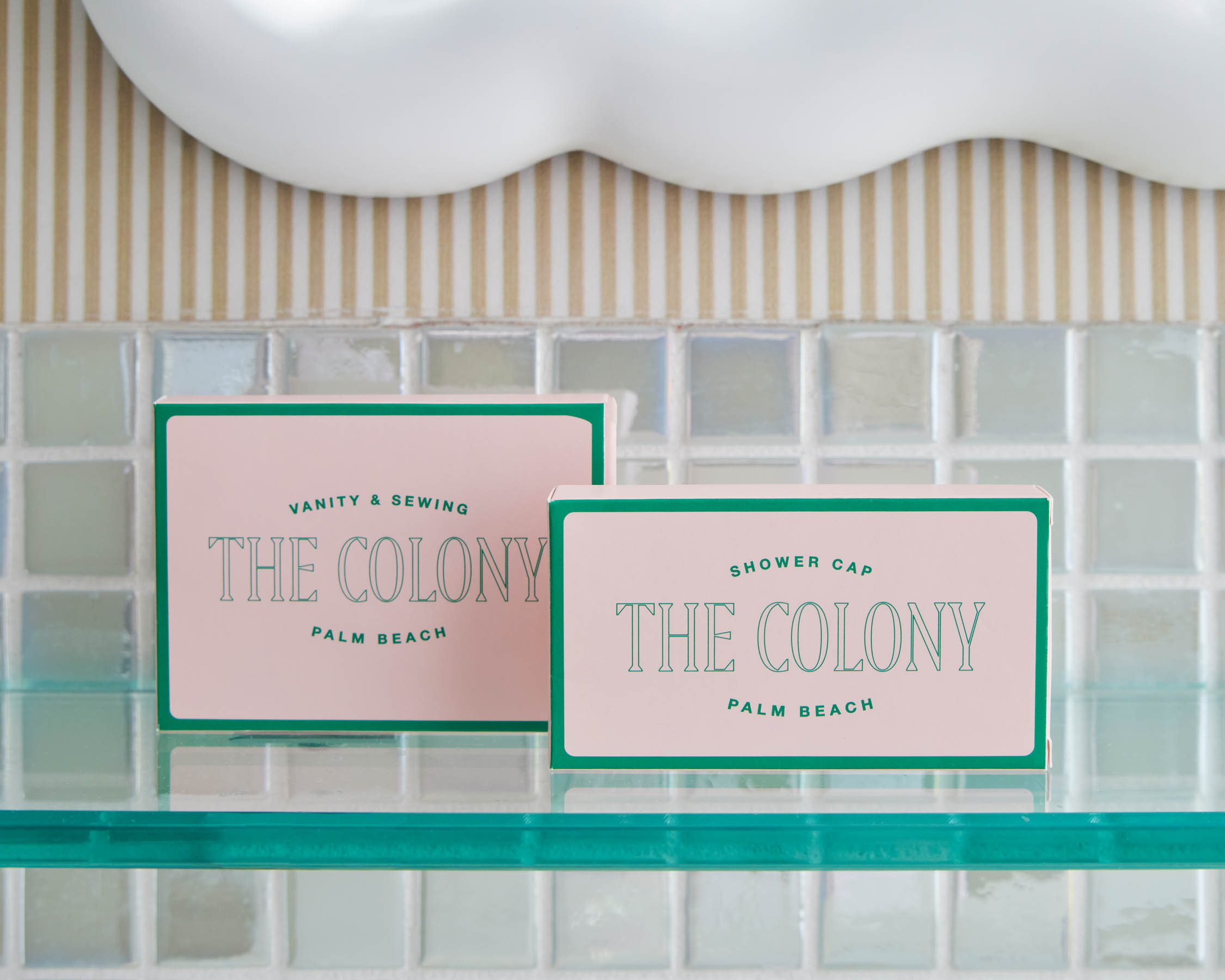 The colour palette throughout the hotel—which includes custom shades exclusive to the Colony—is intended to bring the outside in. Blue is reminiscent of the neighbouring Atlantic Ocean, pink recalls the island's cotton candy–coloured sunrises and sunsets, and patterned green wallpaper nods to the high hedges around the island. The bespoke carpets lining the hallways are emblazoned with a sea grape pattern that, along with the murals, sets the stage for what you're about to experience when you enter the rooms. "We wanted every aspect to be well thought out and experiential, and for rooms to embody our core brand tenet—to have one foot in the sand and one on Worth Avenue," Wetenhall says, referring to details like rattan headboards and cabana-stripe ceilings. "Celerie Kemble and I are very like-minded in how we approach Palm Beach style."