Bar Cart: Tequila Tromba Cedano
When it comes to this tequila, what's in a name is pure deliciousness.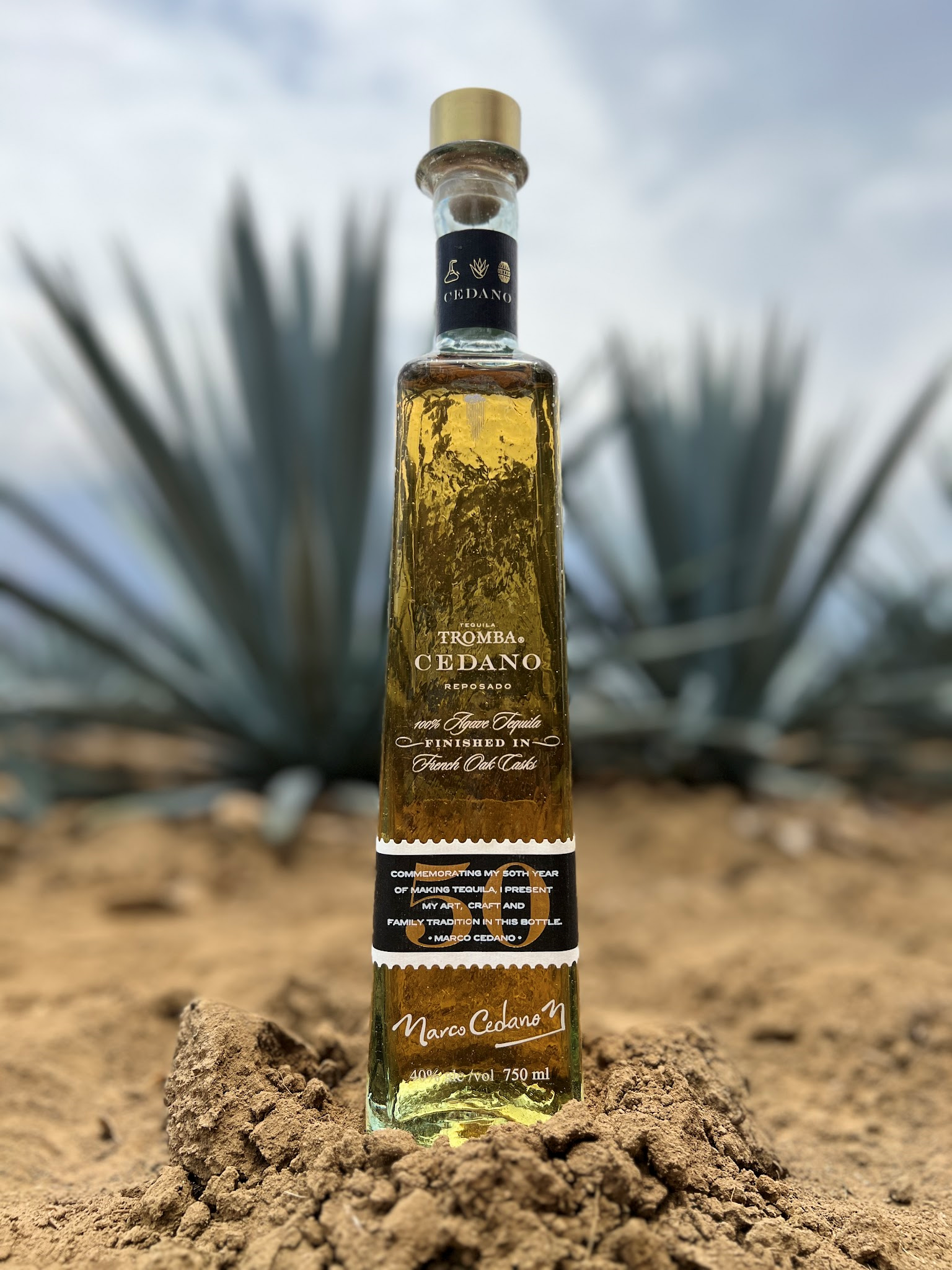 What is often overlooked in the distilling business is the individual talents who make the spirits. The best master distillers, like any artisan, are the lifeblood of the finished product. And yet unlike, say, fashion designers, chefs, or even winemakers, master distillers are rarely publicly lauded for their craft, especially while they are actively practising it. However, times are changing. As new distilling techniques and styles lead to more distinctive spirits, some distillers are becoming more closely associated with what they make. Among this wave of superstar distillers is the leader of a distillery with a Canadian connection, where his eponymous tequila is now available in certain markets.
Formerly the master distiller at Don Julio, another outfit that recognizes the importance of its lead craftsman, Tequila Tromba's Marco Cedano is finally being honoured with a bottle proudly bearing his name thanks to the work of his son, Rodrigo Cedano, and their business partners, including the company's Canadian CEO, Eric Brass. Cedano, Tromba's new ultrapremium reposado, commemorates the elder Cedano's 50 years in the distilling business, and his tireless pursuit to craft the finest tequilas in the world.
Packaged in stunning artisanal hand-blown bottles, Cedano is suitably dressed up for a 50th anniversary party. And what's in the bottle is just as distinctive. Unlike many other ultrapremium tequilas, Cedano embraces its rich complexity rather than accentuating the overpreened smoothness that has become desirable among the tequila soda set. Finished in French oak casks rather than the standard American ex-bourbon barrels, this tequila leads with rich cacao and vanilla flavours before leaning out for a gentle saline and citrus finish. What's in a name, you ask. In the case of Marco Cedano, it's something pretty special.