The All-New 2025 Cadillac Escalade IQ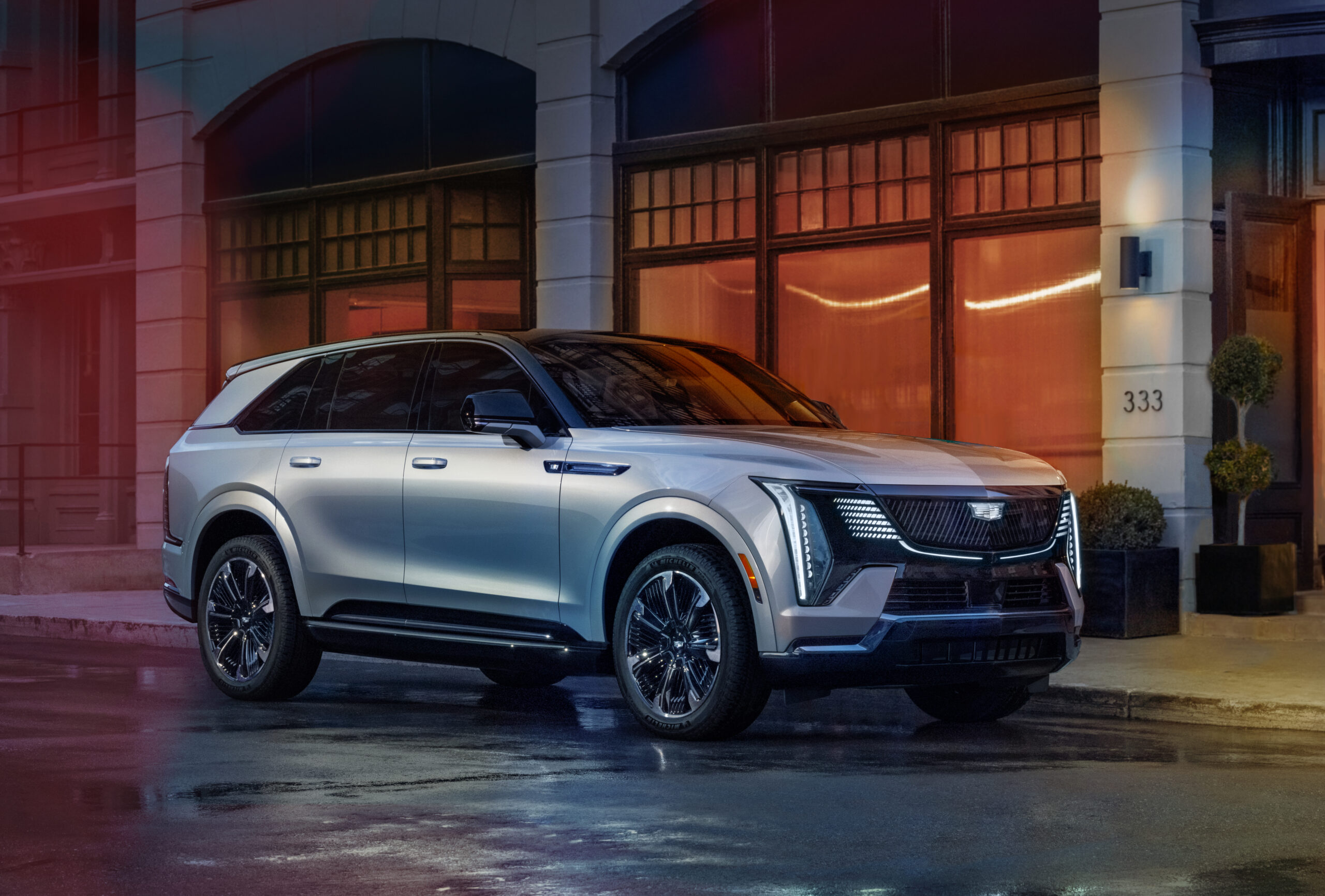 Just three years after the launch of Cadillac's fifth-generation gasoline-propelled flagship, the premium brand has taken the wraps off a reimagined, all-electric take on the full-size SUV: the Escalade IQ.
"Our development began with a clean sheet of paper—we did not use an existing internal combustion engine platform and retrofit a battery into it," chief engineer Mandi Damman said at a sneak peek at the vehicle in Detroit. "More than any other single factor, Ultium gave [us] the freedom to achieve a new level of luxury from the ground up." Not only does the powerful electric propulsion deliver a thrilling experience, she said, but Escalade IQ is also easier to drive and feels much smaller than it actually is.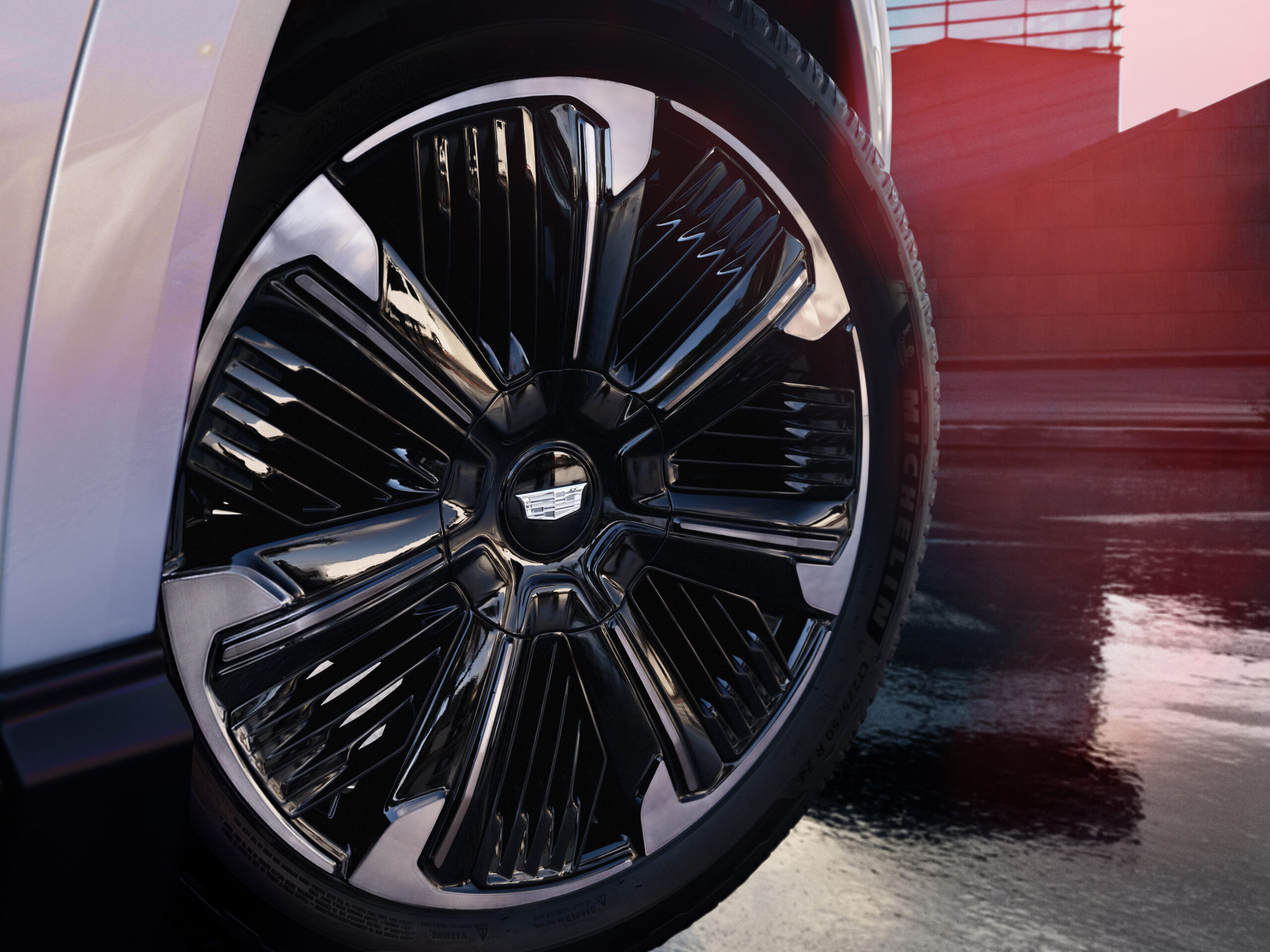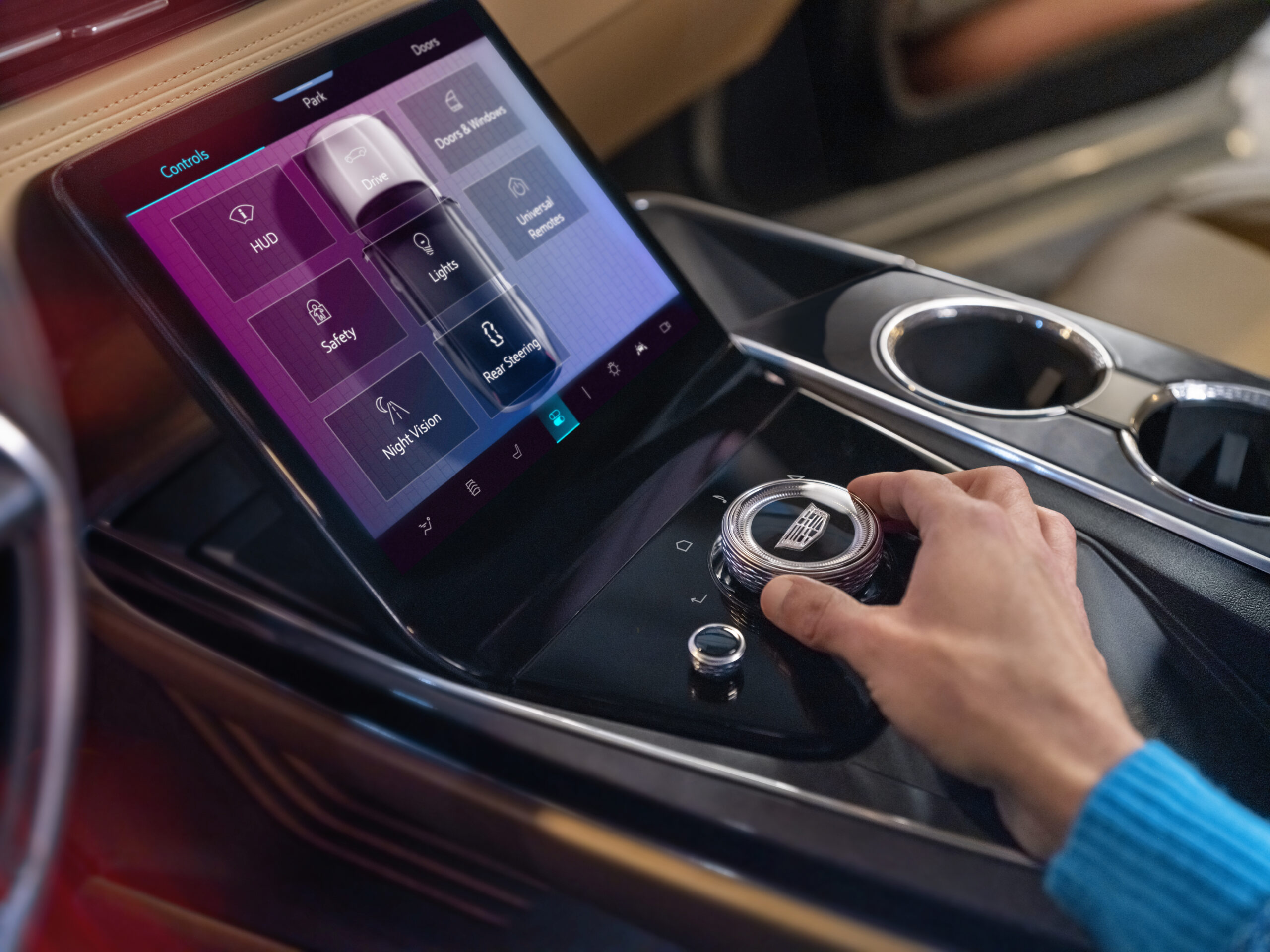 Built on the same modular EV platform as the Lyriq crossover, the IQ in many ways resembles a much larger version of the former, with a similar aerodynamic raked fixed-glass roof, illuminated solid black grille, and vertical LED headlights. Still, the SUV manages to do the nearly 25 years of heritage justice by keeping a long hood, strong body lines, and overall boxy silhouette. The signature wide stance is accentuated by massive 24-inch wheels pushed farther toward the corners.
Exterior finishes vary slightly depending on grade. Luxury models take advantage of bright brushed-aluminum trim, while Sport favours darker shades. There are seven paint colours, and customers can opt for a black roof to create a two-tone appearance.
There aren't many manually operated functions. If the feature is equipped and activated, the driver's door automatically pops open when an approaching key fob is detected. Due to the absence of internal combustion components, a powered lid concealing the "e-trunk" raises at the touch of a button, revealing more than 340 litres of cargo space. Even the charge port door is motorized.
Borrowing the Lyriq's 33-inch curved-glass infotainment display and stretching it to 55 inches to fit in the much larger seven-passenger cabin, spanning virtually the entire dashboard, the result is stunning. An extra touchscreen mounted ahead of the main centre console means easy access to climate and other on-board controls. Bundling the Executive Second-Row Seating Package adds stowable tray tables, dual 12.6-inch monitors, massaging seats, and more.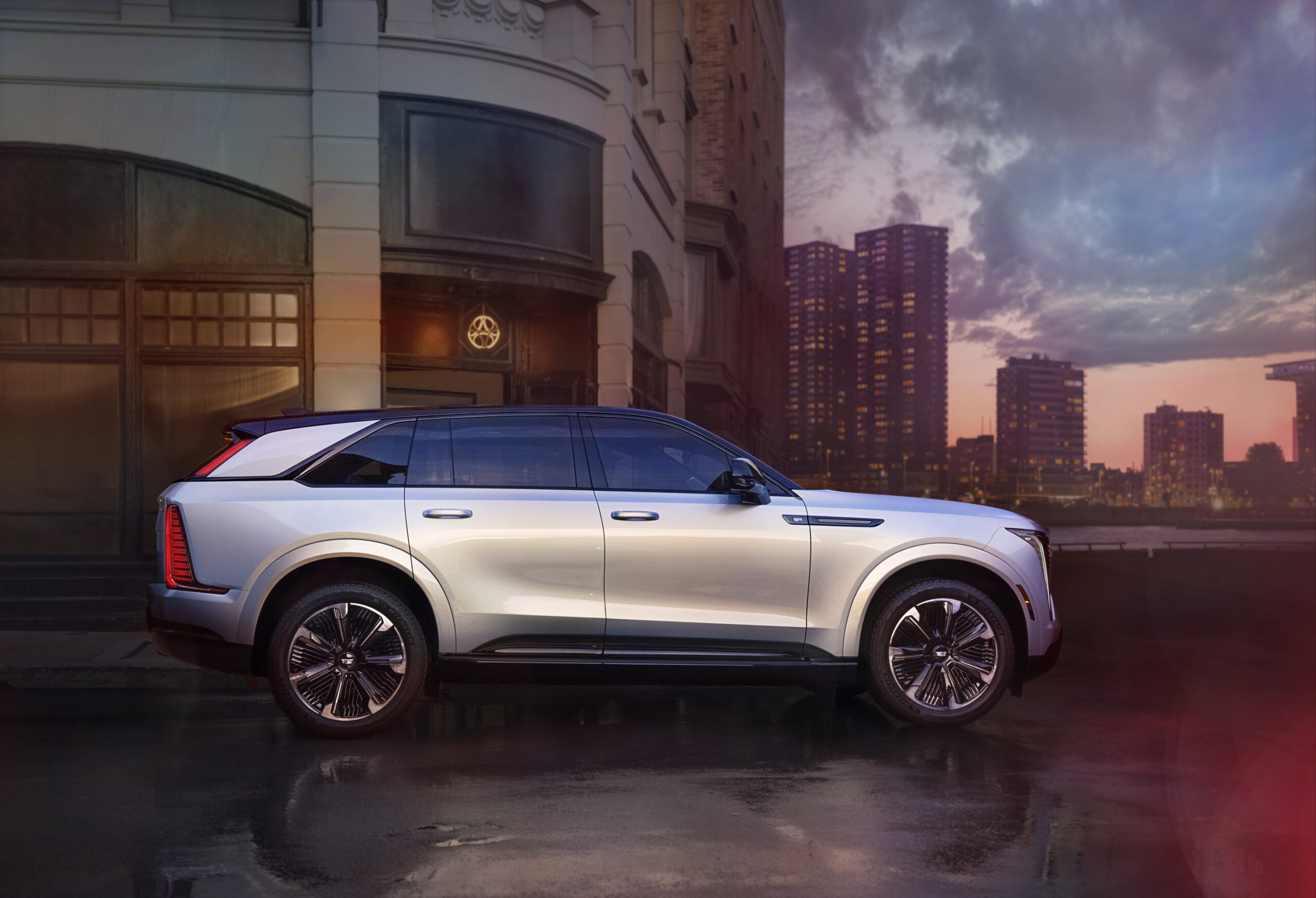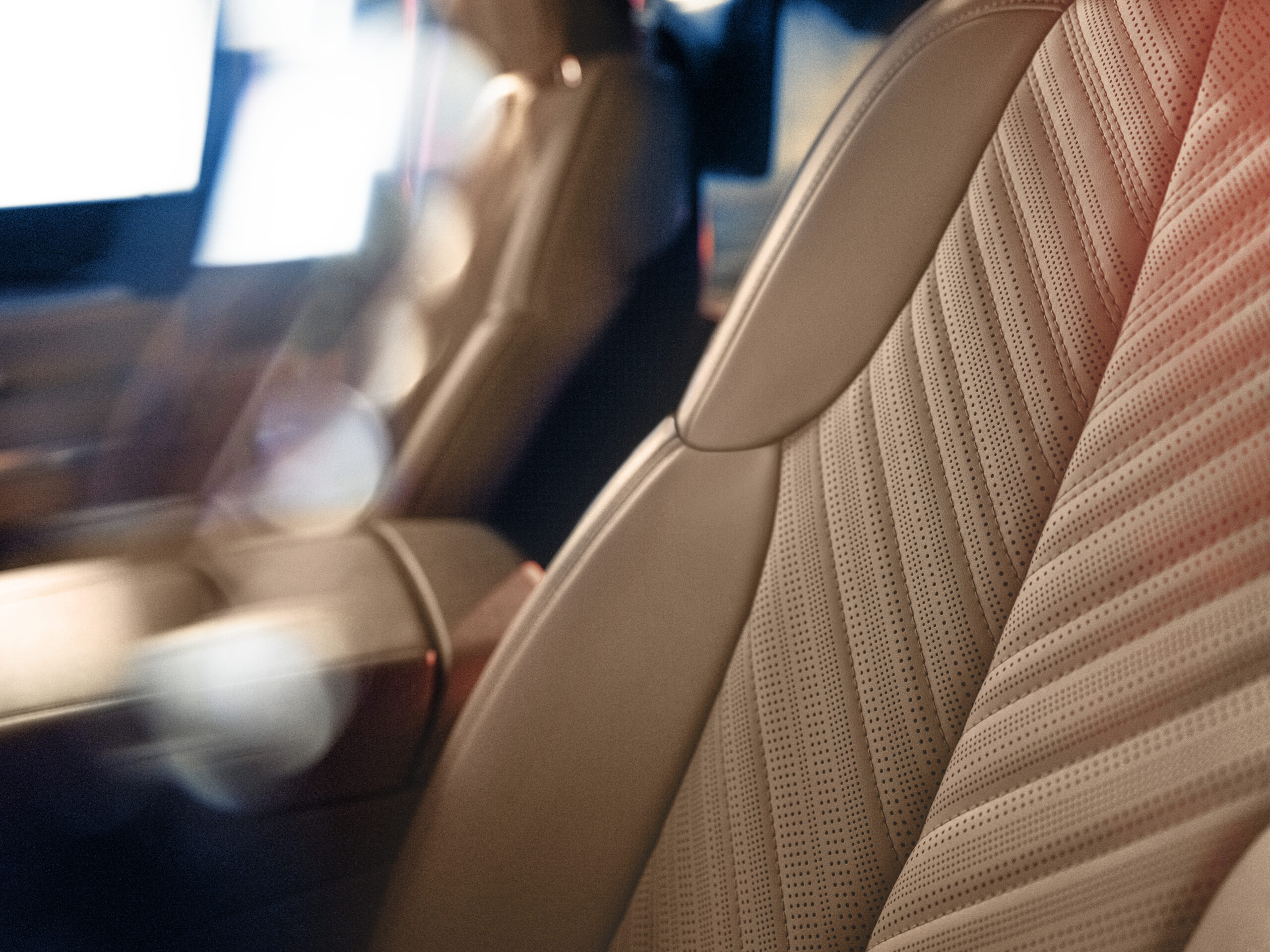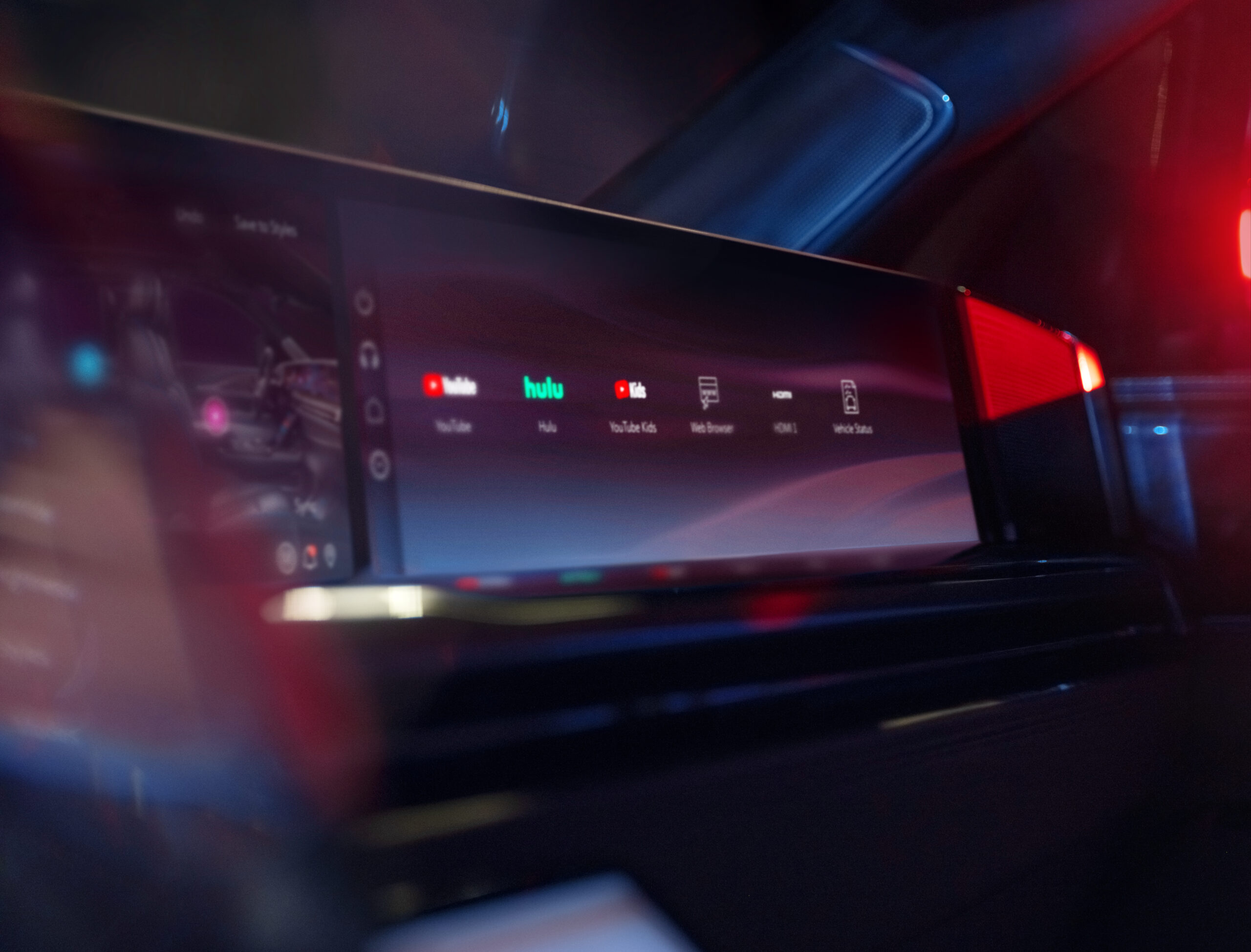 Fine details like the laser-etched wood trim look just as good at night, bathed in the glow of customizable ambient lighting with 126 different colours to choose from. As expected on a Cadillac product, the audio system aims to please: the optional AKG Studio Reference stereo provides 360 degrees of sound via 40 speakers installed around the interior.
Though Cadillac has not yet published complete powertrain specifications, the new Escalade has a dual-motor all-wheel drive setup generating up to 750 horsepower and 785 lb-ft of torque, depending on configuration, and is capable of towing up to 8,000 pounds. A high-capacity battery yields an estimated 724 kilometres of range, and 800-volt, 350-kilowatt DC fast charging is supported.
Worried about driving this behemoth on city streets? Four-Wheel Steer, which among other benefits allows the rear wheels to turn the opposite direction of the front pair at low speeds to significantly reduce the turning circle, helps make parking an easier task. Adaptative Air Ride Suspension can lower the vehicle height by two inches, which not only aids passenger ingress and egress but also automatically adjusts to mitigates air resistance and improve ride comfort.
The Cadillac Escalade IQ is expected to arrive in late 2024, with pricing and additional information available closer to the launch.