At TIFF, Robbie Robertson Supports Once Were Brothers
The Canadian music legend braves the spotlight.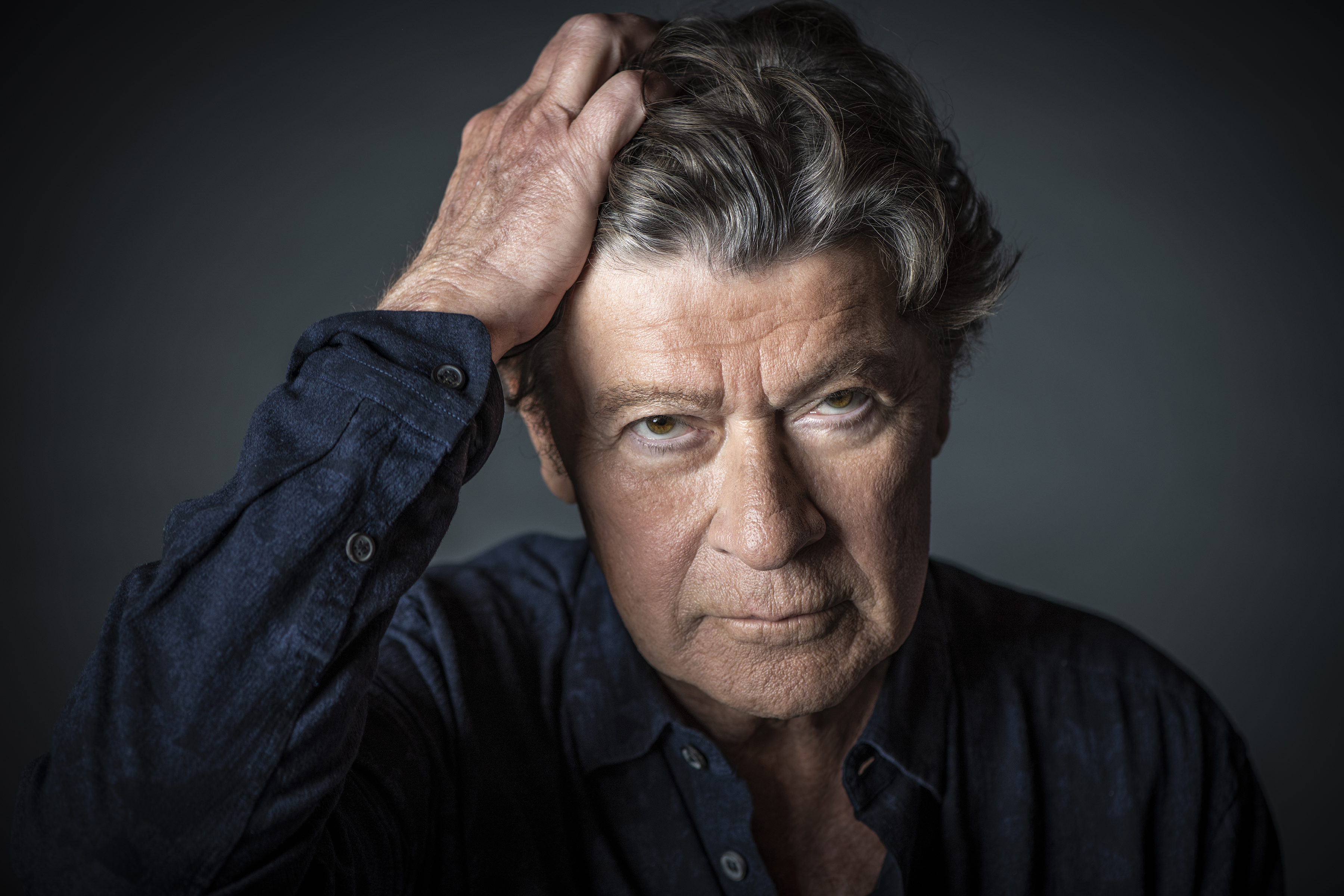 It's been a long day for Robbie Robertson. In advance of the world premiere of Once Were Brothers: Robbie Robertson and The Band at the Toronto International Film Festival—the first documentary to take the prestigious opening-night spot in the festival's 44-year history—the Canadian music legend has flown back to his hometown from Los Angeles, where he's lived since 1973. He's ensconced himself for hours on end in a downtown Toronto hotel suite, submitted to intermittent bouts of hair and makeup for roving television crews, and answered question after probing question about his membership in one of the biggest roots-rock groups ever.
"It was a beautiful thing," says a wistful Robertson in Canadian filmmaker Daniel Roher's heartfelt paean to the Toronto-born singer-songwriter-musician's drive, talent, and ceaseless quest for originality, "so beautiful it went up in flames."
The group's blistering finale took the form of a November 25, 1976, concert at San Francisco's Winterland Ballroom and was the focus of frequent collaborator Martin Scorsese's The Last Waltz; released two years later, today the film is considered one of the best rock documentaries of all time. TIFF featured a free public screening of the iconic film, and Robertson joined Scorsese to do the introduction. At the ripe old age of 76, Robertson shows no signs of slowing down.
Robertson's other imminent projects include a sixth solo album, Sinematic, launching September 20 and featuring vocals by Van Morrison, as well as a series of noir-ish artworks that Robertson made to accompany each of the record's 13 tracks. The idea for Sinematic (a nod to his love of old bad-guy movies and the many films he has scored over the years) arose from the new music he composed for The Irishman, the Scorsese film starring Robert De Niro, Al Pacino, Joe Pesci, and Harvey Keitel about a Mob hit man, to be released in Canada on September 27.
That's not all. In the works is another score for a Scorsese non-fiction thriller, Killers of the Flower Moon, about the murder of Osage Indigenous people in 1920s Oklahoma. Robertson is also working on a sequel to his bestselling 2016 memoir, Testimony. The new work continues to chronicle his early life in Toronto, his introduction to music on the Six Nations reserve (birthplace of his Cayuga-Mohawk mother, Dolly), the mentorship he received from Arkansas-born rockabilly and blues man Ronnie Hawkins and folk hero Bob Dylan, and his early encounters with the four men with whom he would eventually form The Band.
"I like putting myself in the line of fire," Robertson says about why he remains so prolific. "When you do that, you end up doing things you didn't think you could. I felt that way at 16 when I first went out with a guitar and feel that way still. There's so much I want to experience. I call it a creative addiction."
_________
Never miss a story. Sign up for NUVO's weekly newsletter here.