Angel's Envy Honours Louisville's Bourbon History
The trendsetting distillery is restoring a bygone district by revolutionizing whisky.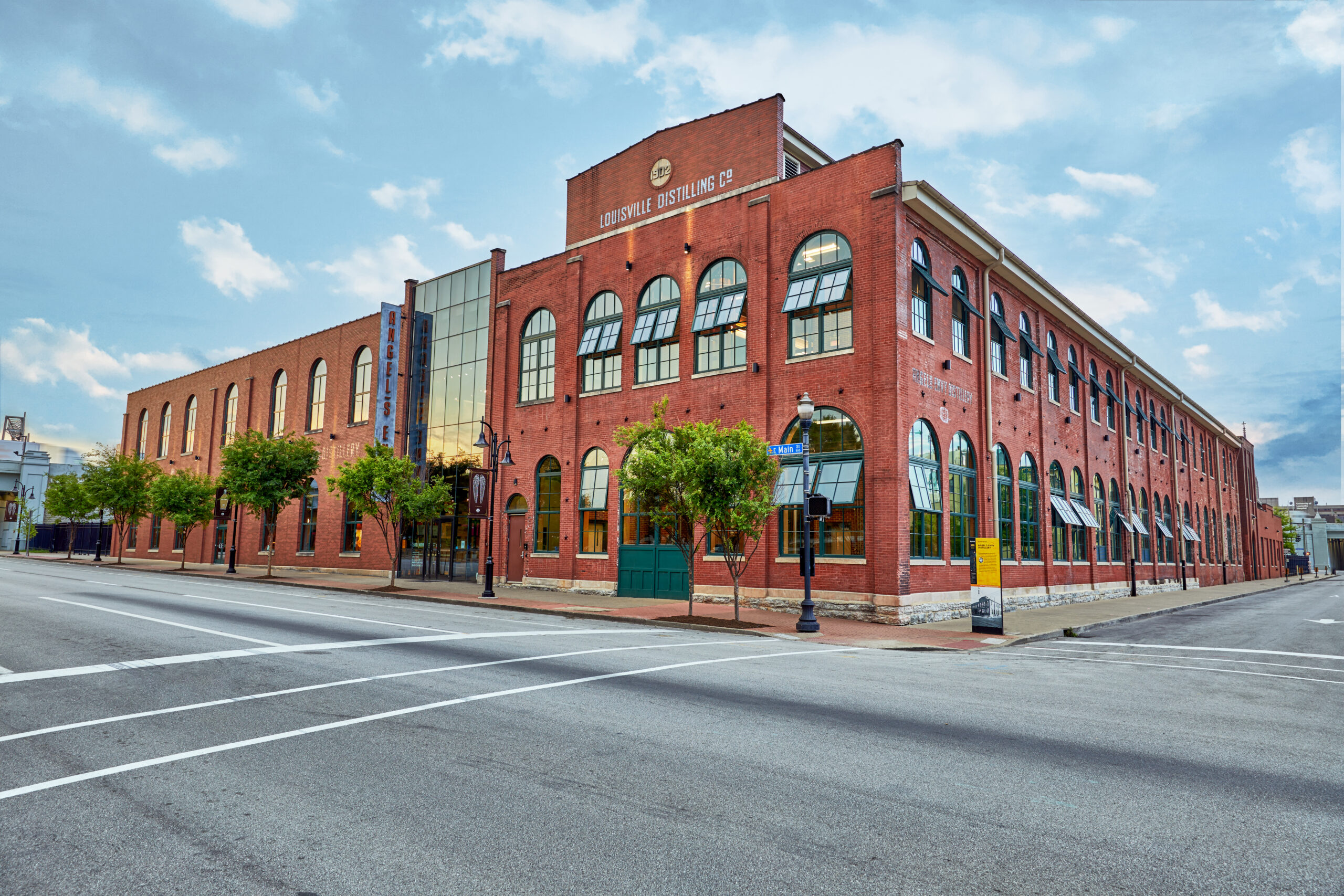 At just 13 years old, Angel's Envy is a mere baby in the scope of the 200-plus-year-old bourbon tradition. The passion project of the late master distiller Lincoln Henderson and his son Wes, the distillery has quickly made a name for itself thanks to its unique finishing process. Unlike most bourbons that go straight from American white oak casks into the bottle, Angel's Envy's bourbon spends up to an additional six months in used port barrels, distinguishing it from its competitors. What is less recognized about Angel's Envy is the role it has played in restoring a historical centre of bourbon production in Louisville: Whiskey Row.
Louisville, Kentucky, was built on whisky. Before Prohibition, the Derby City was the epicentre for production and distribution of America's native spirit. Thanks to its location on the Ohio River, Louisville was an important waypoint for the transportation of goods, bourbon included, between the Eastern Seaboard and cities such as St. Louis and New Orleans. Because of the city's advantageous location, over 30 distilleries once operated production facilities or offices along Main Street, near the riverfront. This density of whisky industry operations earned the stretch the Whiskey Row moniker.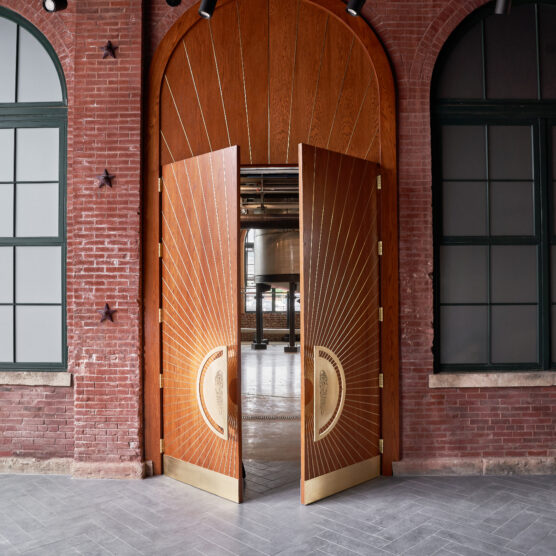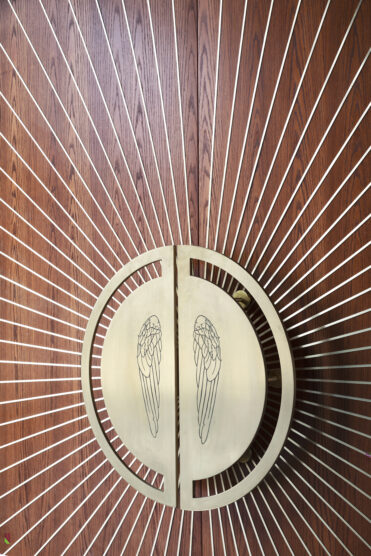 However, when Prohibition was ratified in 1919, most of the city's whisky distilleries and offices either closed up shop for good or moved to the countryside, where they were freer to operate away from the prying eyes of law enforcement. When Prohibition was repealed in 1933, most distillery operations chose not to return to Louisville, the advent of motor vehicles and well-maintained highways rendering the Ohio River outdated as a transportation route.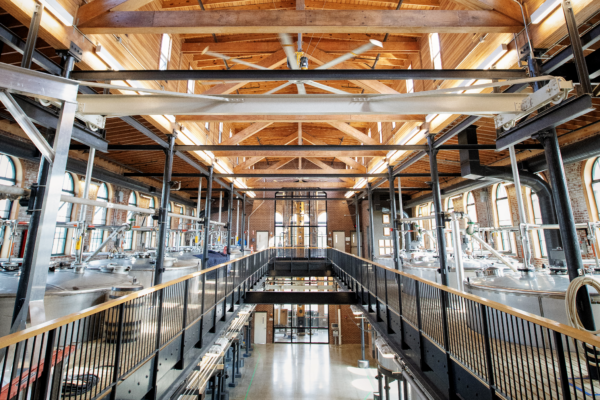 However, Angel's Envy has set in motion an industrywide return to one of bourbon's holiest lands. Operating out of converted 19th-century warehouses on the eastern end of Main Street since 2016, Angel's Envy was the first full-production distillery in downtown Louisville since Prohibition. Angel's Envy's decision to call Louisville home sparked a bit of a revolution, with production facilities from both established and new brands such as Old Forester, Michter's, and Rabbit Hole opening up shop along, or adjacent to, Whiskey Row over the past seven years.
But most importantly, Angel's Envy's Louisville distillery is where the brand produces its industry-altering bourbon. After mashing, fermenting, distilling, and aging for four to six years in new American white oak barrels, the whisky is transferred to used port barrels, where it will spend up to six months, gaining its sweet red-fruit qualities along the way. With the success of its standard bourbon, Angel's Envy has expanded its Signature Series portfolio, adding a rye whisky finished in Caribbean rum casks for up to 18 months as well as a cask-strength finished bourbon that is released in limited numbers yearly. And through its ultralimited Cellar and Founder's Collections, Angel's Envy has also released bourbon and rye finished in oloroso sherry, tawny port, madeira, ice cider, and mizunara oak casks.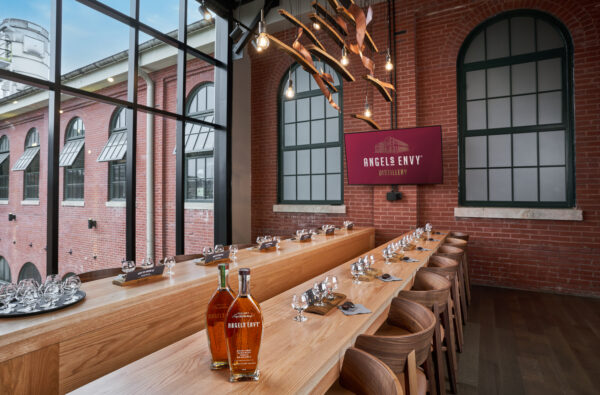 While making high-quality whisky is undoubtedly the Angel's Envy's Louisville distillery's most important function, it is also home to experiences that draw masses of whisky enthusiasts to Louisville each year. Group and private tours, educational tastings, cocktail classes, and a Bottle Your Own Single Barrel experience—where guests fill, cork, and label their own bottle of single barrel bourbon—offer unparalleled access to the world of Louisville whisky. Angel's Envy's whiskies and experiences have proven so popular that the brand completed a 13,000-square-foot expansion to its distillery last June to help accommodate an additional 64,000 visitors each year.
Let the pilgrimage begin.