Angel's Envy is Bourbon Made for the Canadian Palate
From Louisville to Le Great White North.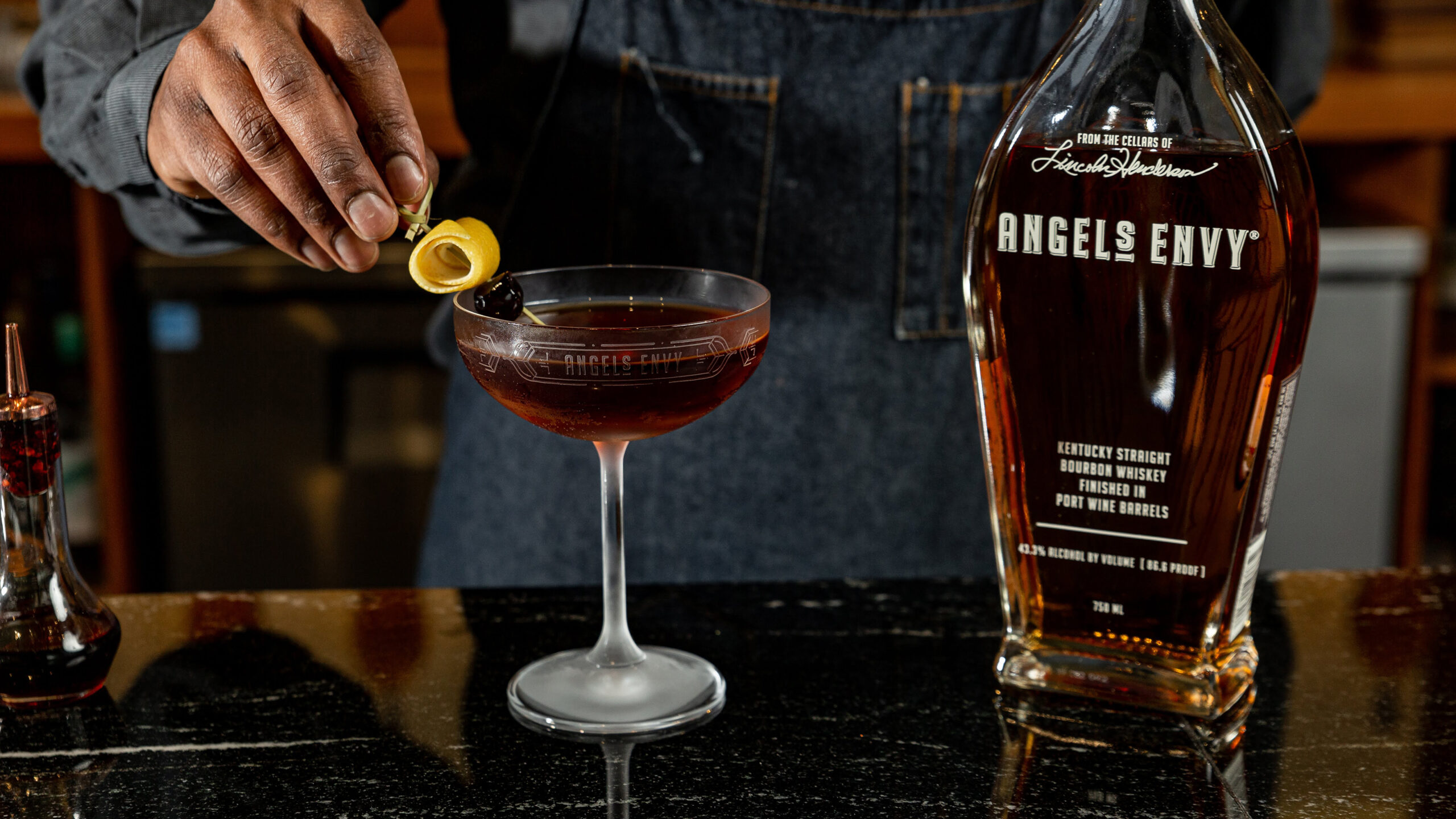 Canada is rye country. Although bourbon and scotch exist here, it seems well-nigh impossible that they will ever challenge Canadian rye in the hearts, minds, and bellies of the average Canadian whisky drinker. So it's noteworthy when a non-Canadian, non-rye whisky makes a major splash in the market. Maker's Mark did it, as did The Glenlivet, and both are now firmly entrenched in the country as representatives of their individual styles. The latest whisky pushing to define its class in Canada? That would be Angel's Envy, the upstart bourbon brand that, after a limited release in 2020, expanded to the Canadian market earlier this month.
The retirement project of master distiller Lincoln Henderson—formerly of Brown-Forman, where he developed revered brands such as Woodford Reserve—and his son Wes, Angel's Envy is all about family. Nowadays Kyle, Andrew, Connor, and Spencer, the third generation of whisky-distilling Hendersons, can be found in various roles at the distillery. And the family atmosphere extends to employees too. Regardless of role, everyone at Angel's Envy has a say in the direction and quality of the product. The sensory analysis (quality control, essentially) is done by employees from all departments, rather than external professionals, making this a bourbon for the people.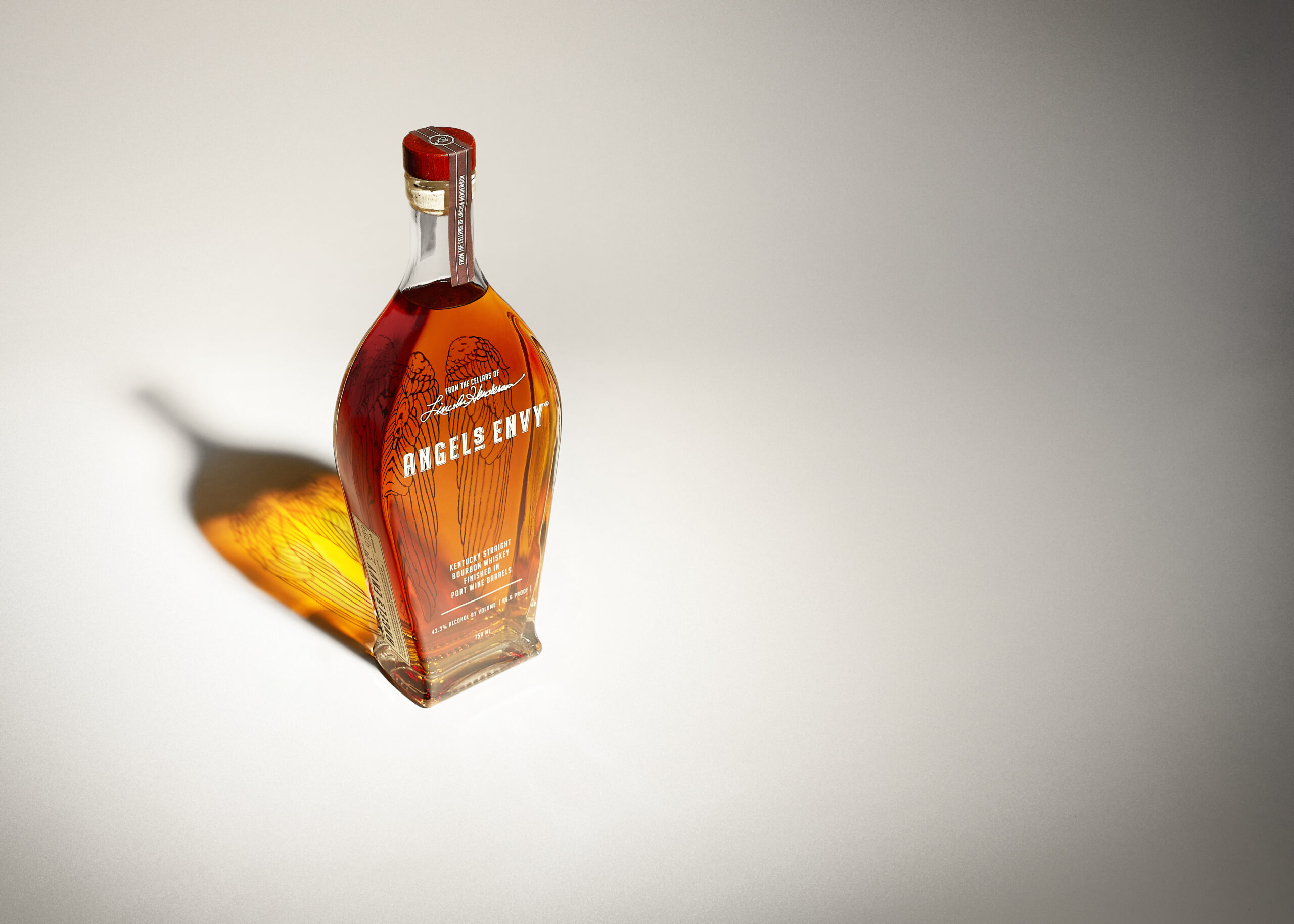 The original urban bourbon, Angel's Envy has been operating out of its downtown Louisville distillery since 2016, near part of Louisville's Main Street nicknamed Whiskey Row. But what really sets Angel's Envy apart from its counterparts is its use of a double maturation process—in new charred American oak barrels and used port casks—that is commonly used in scotch production.
Angel Teta, one of Angel's Envy's whisky guardians, knows the brand is in for a battle when it comes to Canadian expansion, acknowledging that "the appetite for rye is high in Canada." Fortunately, Angel's Envy is as akin to rye whisky as any bourbon available today. Although the depth of colour and rich mouthfeel clearly mark Angel's Envy as a bourbon, the flavour profile veers away from the traditional confected cereal and toffee notes in favour of rye spice, leather, and fittingly, grape pomace. Thanks to the secondary maturation—which puts it in the class of "finished whisky"—Angel's Envy mimics the smooth, spicy experience of a great bottle of Canadian rye.
Angel's Envy is so named because Lincoln Henderson, upon sampling an early batch of the whisky, remarked that the angel's share (evaporated whisky) wasn't enough to slake the thirst of angels. Thankfully Canadians won't suffer the same fate.