Eugenia Kim and 25 years of Millinery Magic
Eugenia Kim, a CFDA-award-winning designer, got her start creating a feather cloche to disguise a haircut gone wrong. Since then, she's devised elegant headpieces, dressed A-list celebrities, and graced the pages of prestigious fashion publications. Years later, she celebrates a quarter of a century as the luxury accessories brand for the well-dressed woman.
Established in 1998, the Eugenia Kim brand has become synonymous with innovative hat designs, pushing the boundaries of headwear. From fascinators topped with topaz-encrusted leather "cigarettes" to lush felted-wool caps, Kim's approach to luxury is characterized by her ability to design for both extravagance and the everyday. At the heart of her designs, there is a unique blend of clean, classic shapes and fresh, feminine styles.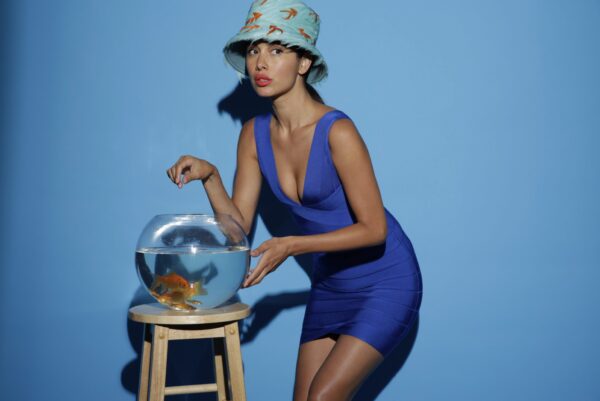 In 2001, luxury department store Barneys New York placed its first order with Eugenia Kim, a significant turning point for the brand. The same year, Jennifer Lopez graced the MTV Video Music Awards in a camel-felt floppy hat adorned with a gold chain. This marked the beginning of Eugenia Kim's close association with celebrities, as the brand went on to dress some of the biggest names in the entertainment industry like Beyoncé and Sarah Jessica Parker. Since being picked up by Barneys, Kim's creations are now available at major retailers such as Bergdorf Goodman, Saks Fifth Avenue, and Net-A-Porter as well as on her online site.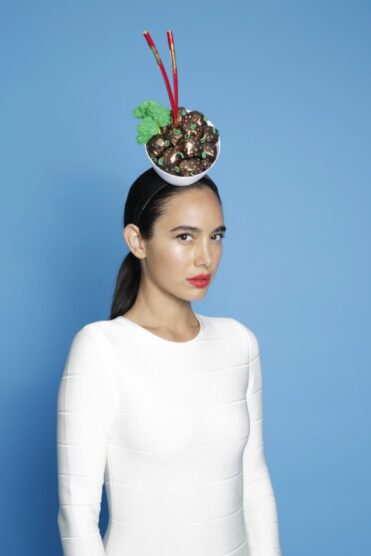 While her cult following is impressive, her craftsmanship and attention to quality are what captivate the community in the first place. "I start with a concept and sketch and then work with my sample maker to realize my vision. It's a collaborative process that involves a lot of troubleshooting. All of the pieces require a wide array of both couture and classic millinery techniques." She explains the meticulous detailing of the hats, noting the features of the Tsonia, a fascinator topped with a bowl of General Tso Chicken: "The petals of the kelly-green faux-shearling broccoli were made by an old-school flowermaker, and the chopsticks are red feathers that are deplumed and then gold leafed." Talk about a couture culinary delight.
Kim's meticulous approach to design doesn't stop there. Even the more commercial ready-to-wear collections are realized in her atelier before going to her factories for production. She is also known for various techniques, including ones she invented. "I utilize couture techniques like cutting on the bias for the bows of our signature Mirabel, and the beloved sun hats with text are also a technique I developed," she says.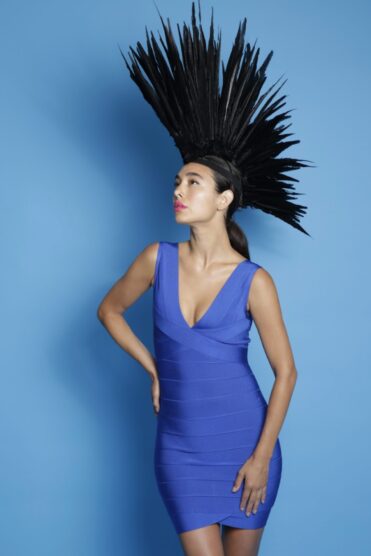 She pairs her artisanal practices with her philosophy of making the women who wear her pieces feel spectacular. "Hats are the ultimate cosmetic, as the right hat can instantaneously transform the shape of the wearer's face," Kim says.
In celebration of Eugenia Kim's 25th anniversary, the Icon Collection takes a nostalgic journey through the brand's history. "This special 25th-anniversary collection consists of modern updates to original pieces as well as new styles that are a nod to my early years," she says. Her early work was informed by surrealism, individuality, and experimentation. The Jonah bucket with teal and orange feathers is a modern take on the first hat she made and an homage to Matisse's goldfish paintings, while the haircut hats (Kiki, Bibbe, Tokyo, and Anna), updated in candy colors and glitter, were inspired by her shaved head and Lego hair.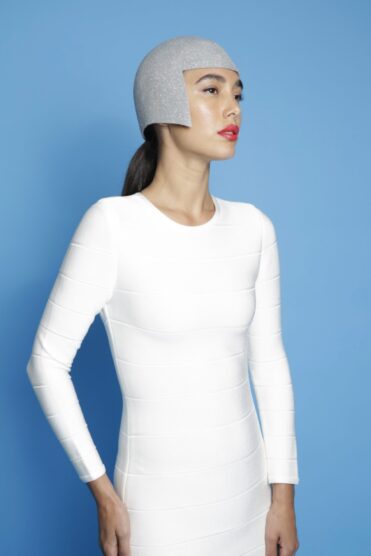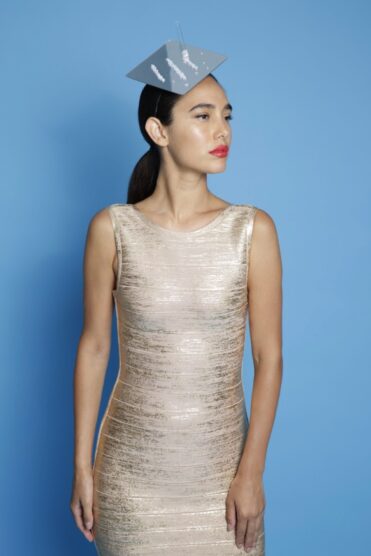 As for the future, Eugenia Kim will launch the Love Collection in spring 2024, fusing high fashion and practical athletic apparel through pops of pale pink, optic white, and black. Inspired by Kim's love for tennis attire, and with an emphasis on pieces that can transition from playing on the court to working in the office, this collection will aim to redefine tennis wear while reflecting the house's signature aesthetic of femininity and minimalism.
While Eugenia Kim marks 25 years of excellence, her approach to fashion ensures many more, creating a promising future filled with delectable garments and show-stopping pieces for hat enthusiasts of all sorts.