Indoor and Outdoor Spaces Flow Together as One in Alia Yachts' New Masterpiece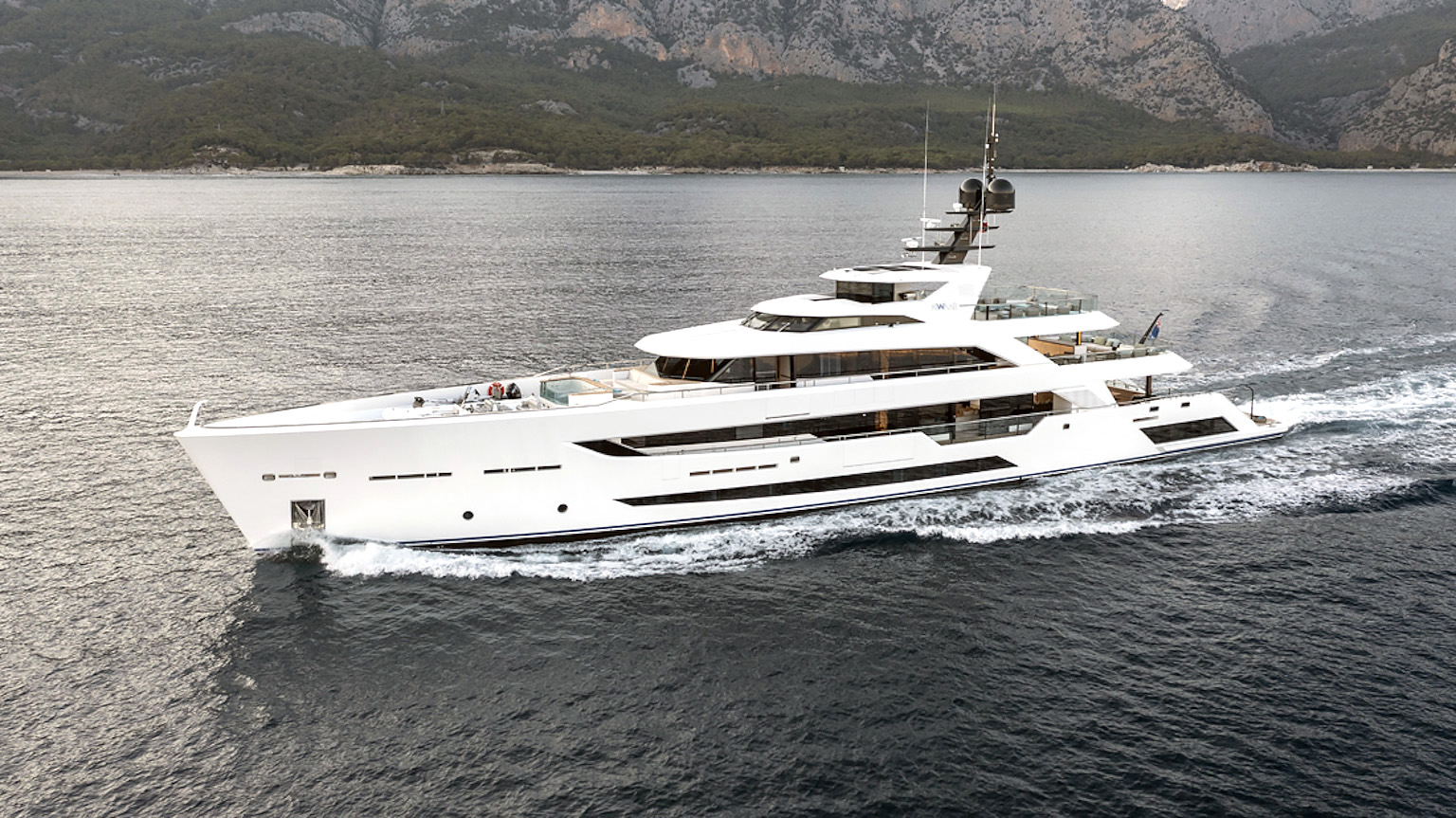 It's long been said that superyachts are more than the sum of their parts, and that's particularly true in the case of the magnificent 54.85-metre motor yacht Al Waab. Launched in 2021 by Antalya, Turkey-based yacht builder Alia Yachts and recently completed, the multi-award winning Al Waab raises the bar in a special category of luxury yachts that's already defined by superlatives.
At 54.85 metres in length and riding on a generous 9.1 metre beam, Al Waab ranks among the largest yachts in the world. It is the largest steel and aluminum yacht under 500 gross tons ever built, a milestone achieved in part through some crafty engineering and the adoption of lightweight aluminum for the yacht's superstructure. Designed by Dutch naval architects Vripack, Al Waab offers a whopping 42 percent more exterior space, and eight percent more interior space than other vessels of similar length. That's a lot of extra elbow room by any measure.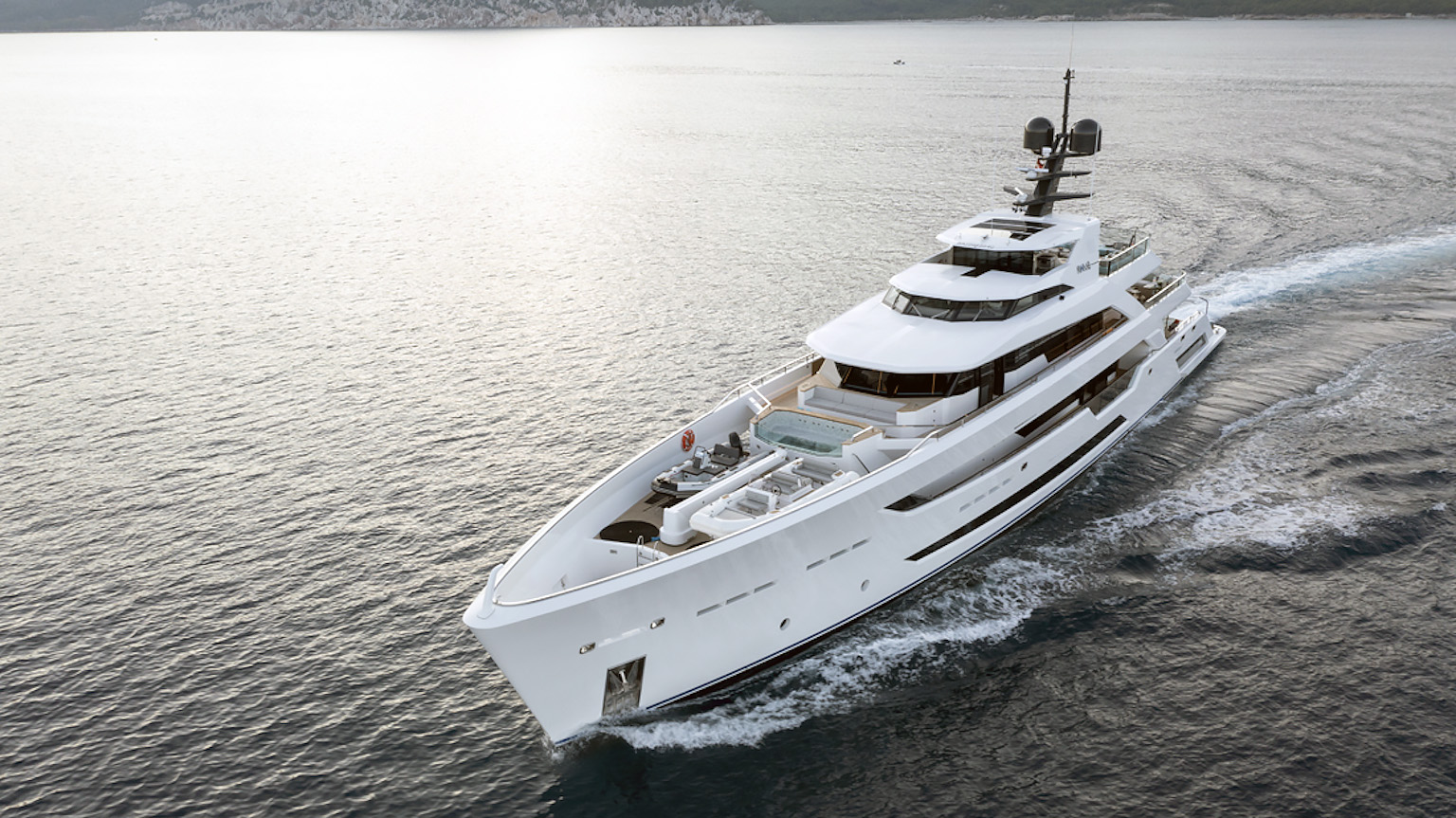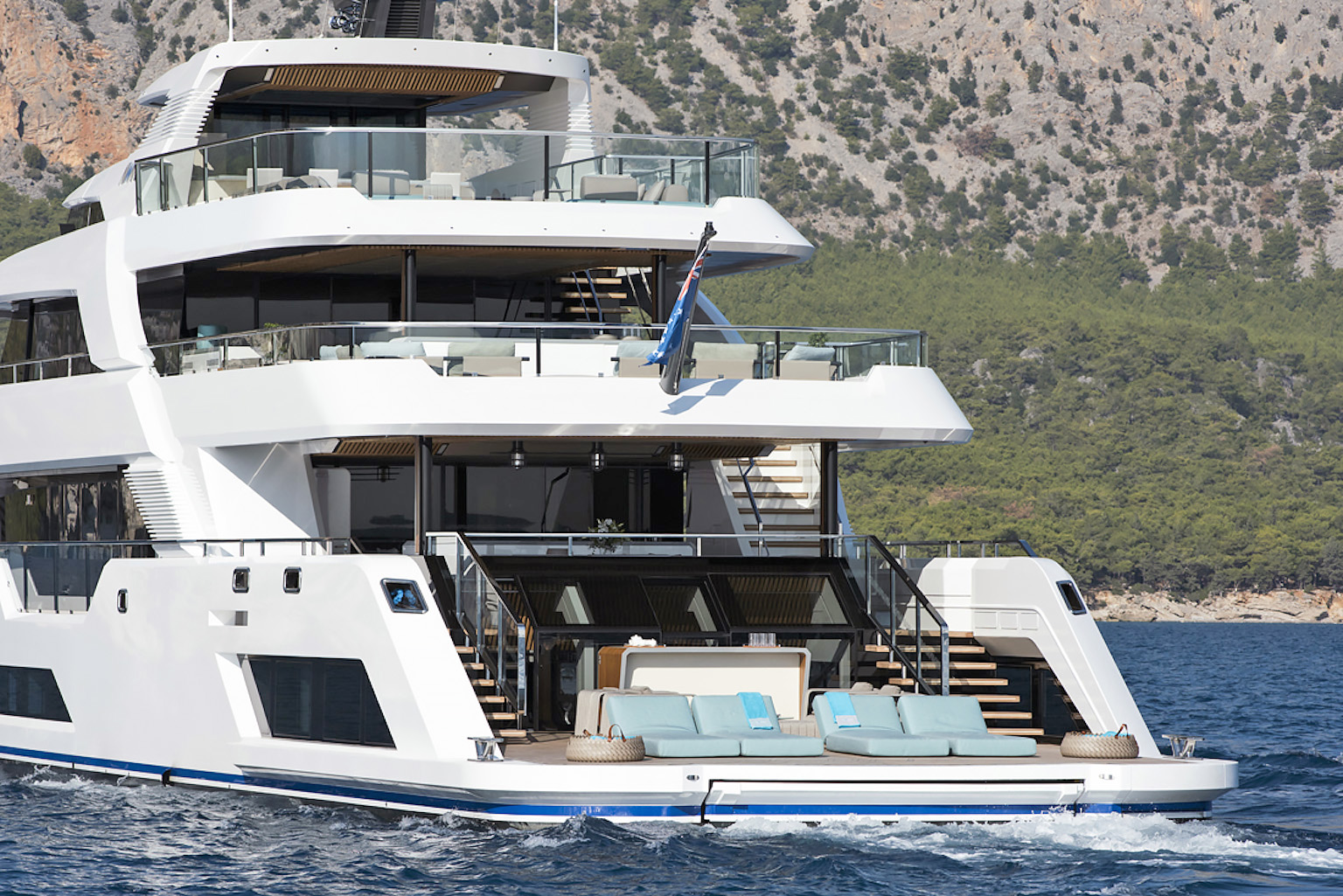 Much of the extra space was gained by taking a fresh look at the deck layouts and the way that the space is used. Vripack worked closely with SF Yachts to use virtual reality technology in order to optimize space planning and onboard ergonomics, focusing on an open plan concept designed around restful family living. The generous use of glass provides a seamless flow between interior and exterior spaces while maintaining sight lines, making Al Waab appear even more spacious.
Boarding at the stern, you're immediately welcomed on deck by the spacious beach club. Early in the design process the owner made the bold move of shifting the tender accommodation from its traditional location at the stern to a dedicated sunken bay in the bow. There, two tenders remain readily accessible yet hidden from view, while freeing up valuable real estate at the stern for a truly impressive beach club with multiple loungers, generous outdoor seating, and a bar.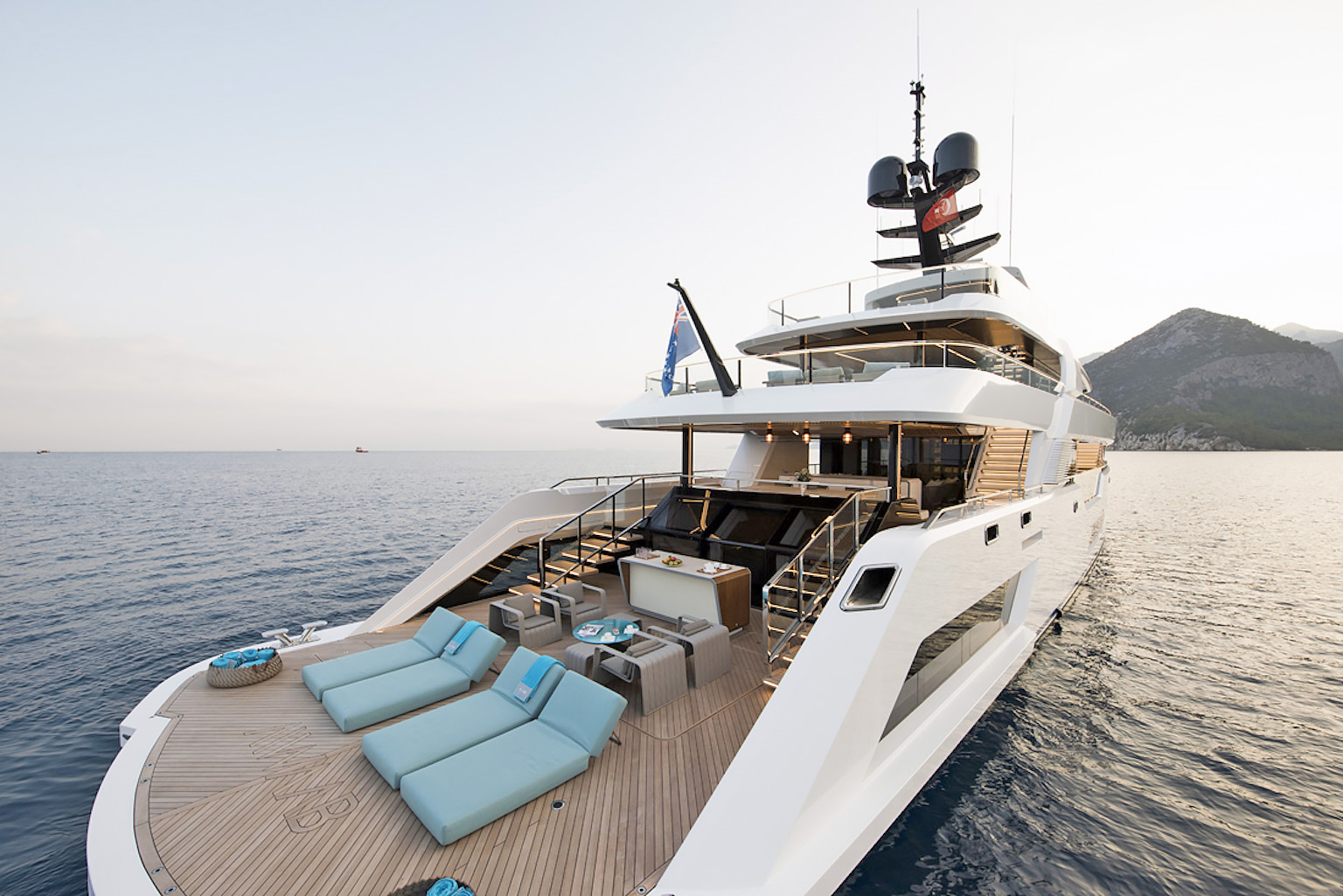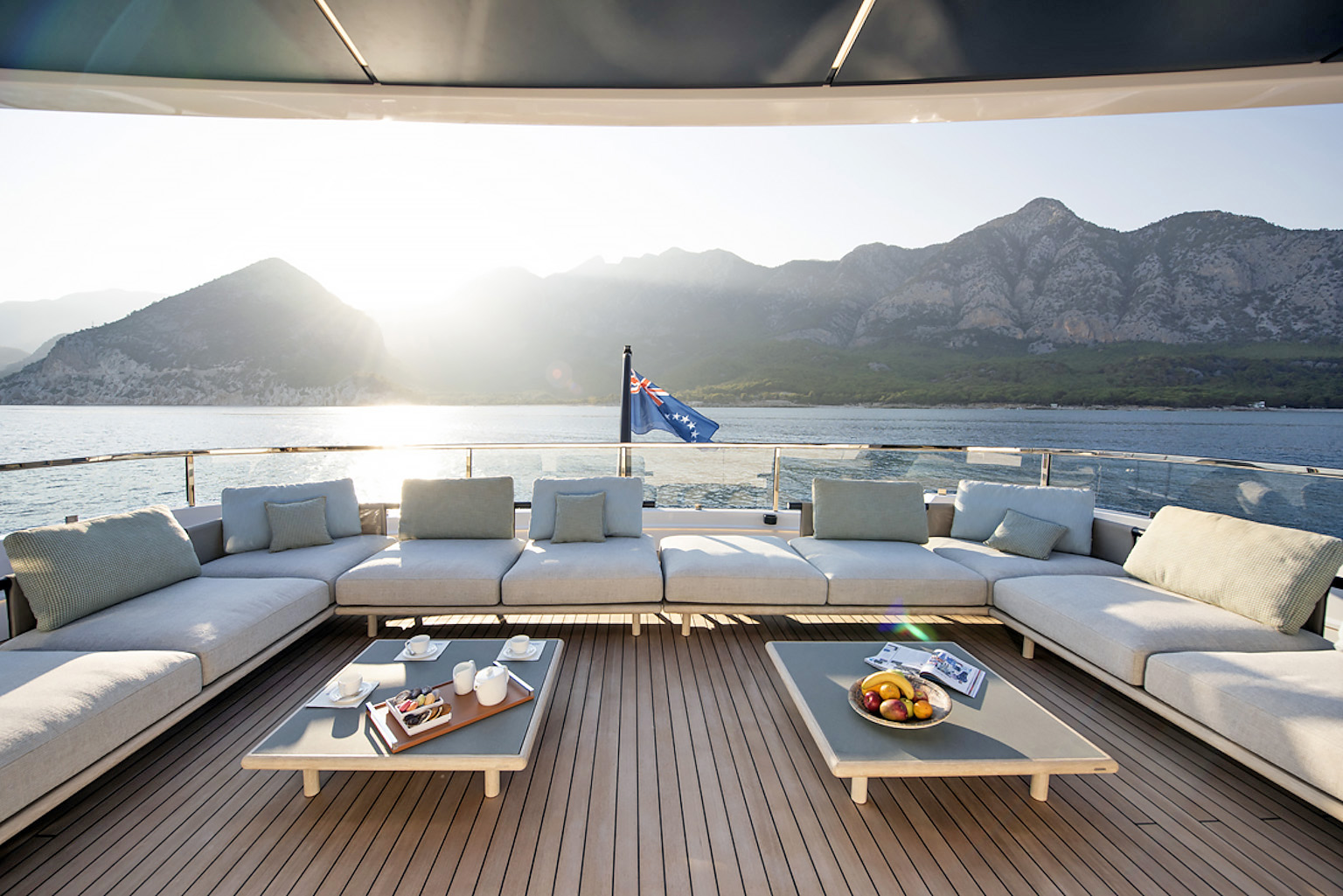 Flanking this space, a pair of stairways lead up to the main deck cockpit. Fully protected from both the overhead sun and the occasional rain shower, the main deck cockpit is dominated by a forward-facing, wraparound bench-style lounge that encompasses almost the yacht's full beam. With a massive rectangular table, tasteful overhead lighting and four facing, free-standing chairs, makes this outdoor dining space par excellence.
Ahead, further seating provides a quiet space for private conversation, with stairs to starboard leading up to the second deck. But first, step inside through the large, glassed bulwark and discover the main deck salon, with its sprawling wrap-around seating facing an enormous HDTV, creating a perfect spot for conversation, watching a movie, or catching the big game. Surrounded by full-wall windows that bathe the space in indirect natural light, the salon provides a comfortable space onboard that everyone will gravitate to.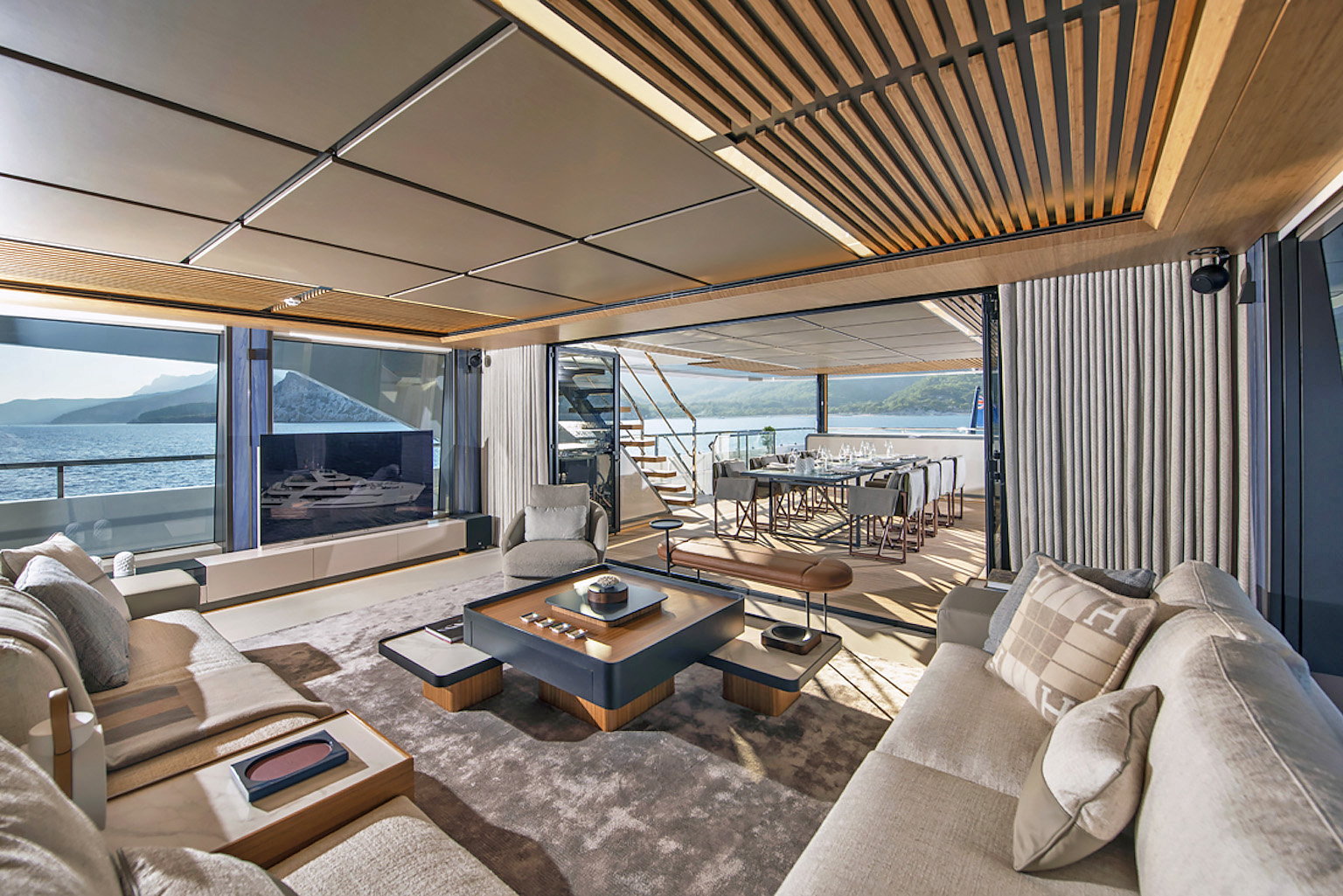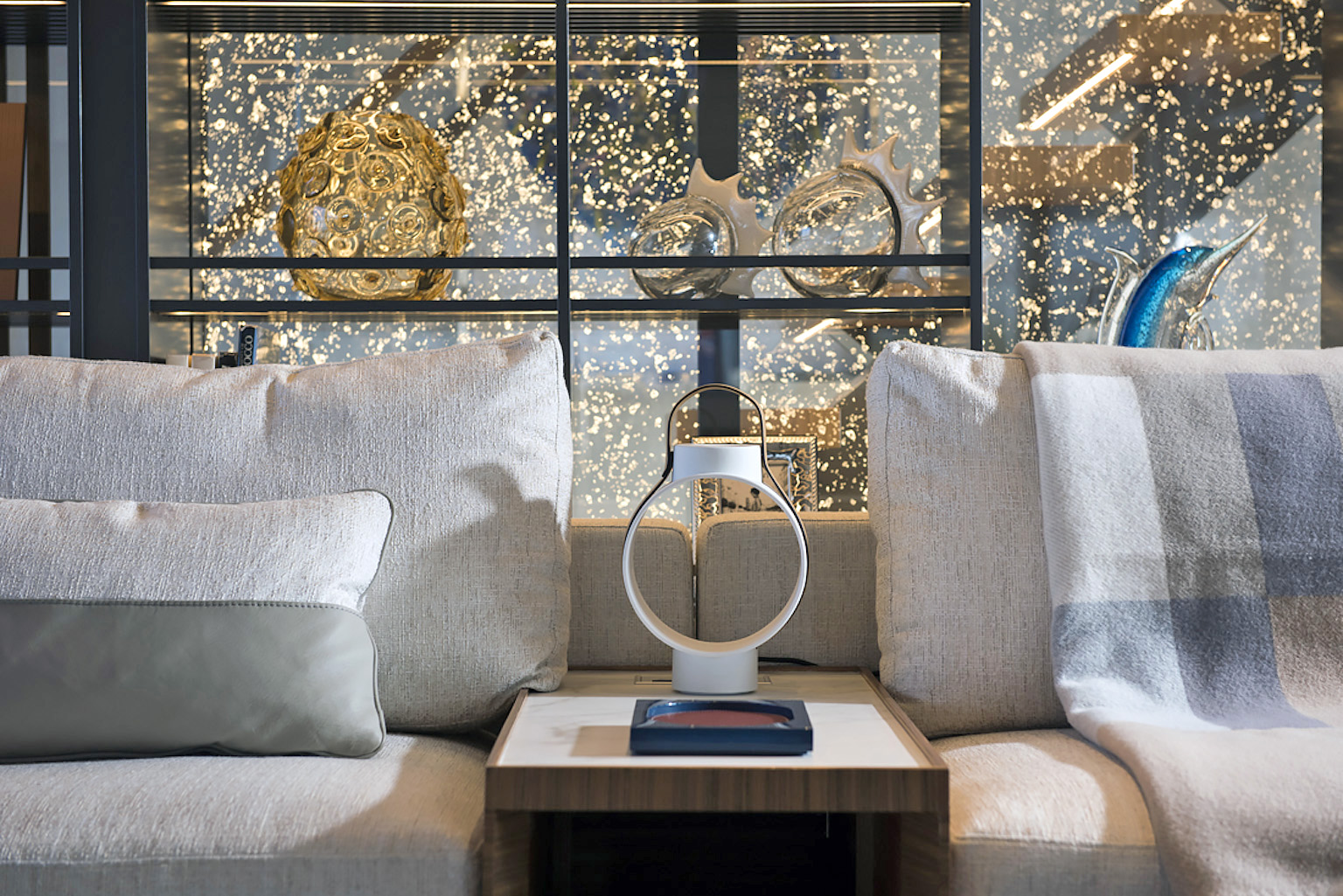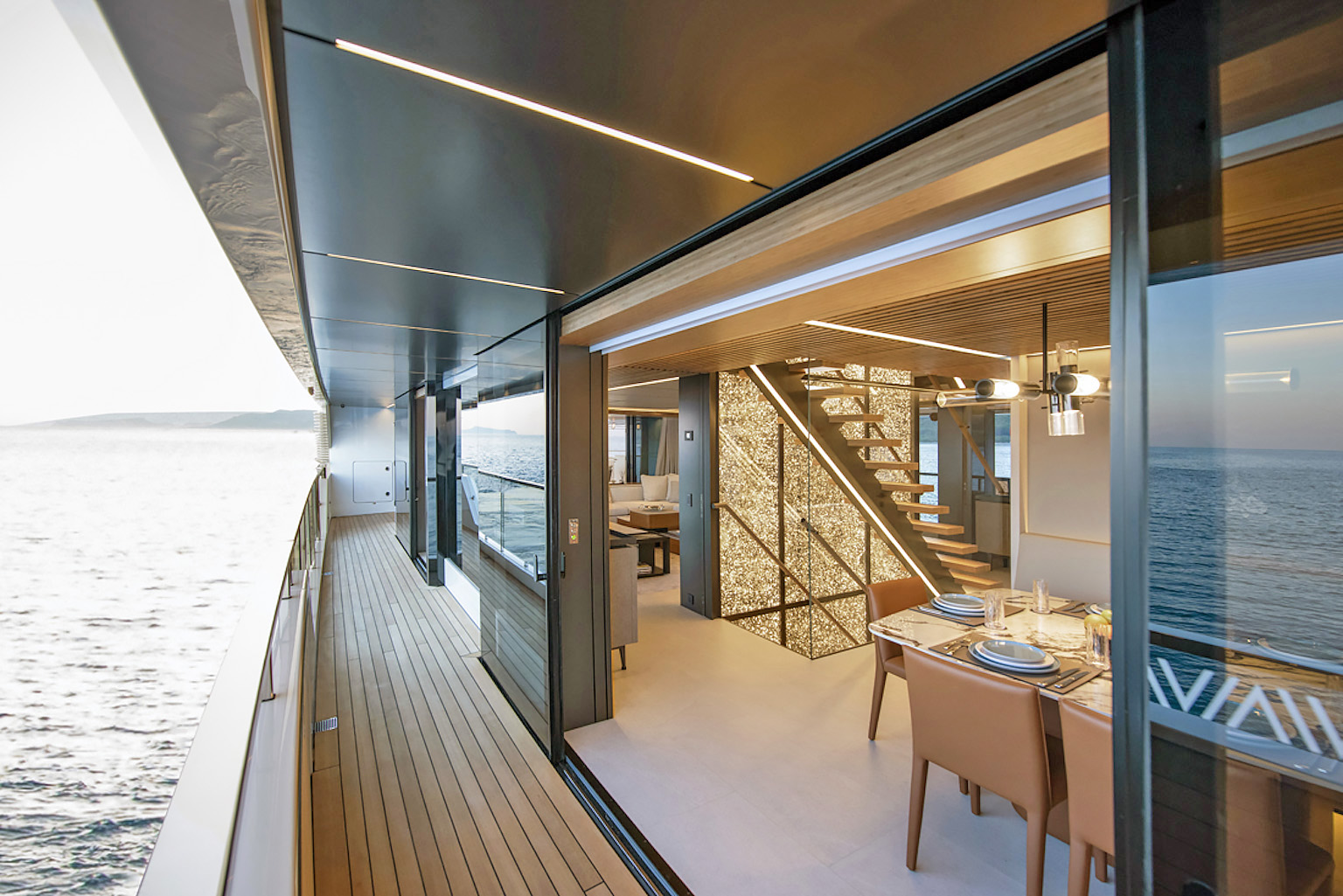 Just ahead of the TV wall, a neatly lit stairway leads to the belowdecks guest accommodation, with six elegant and private staterooms—four double beds and two twin beds.
Further, the forward end of the salon provides a cozy dining area with a full wall opening walkout onto the starboard promenade.
Returning to the cockpit and heading upstairs, the second deck is nearly a mirror of the first. There's a large and inviting al fresco dining space on the second deck cockpit, where a freestanding table and twelve chairs are protected by an overhead hard top while still affording magnificent wrap-around views. After a meal, retreat to the lounges positioned at the aft end of the upper cockpit and enjoy a nightcap under the stars.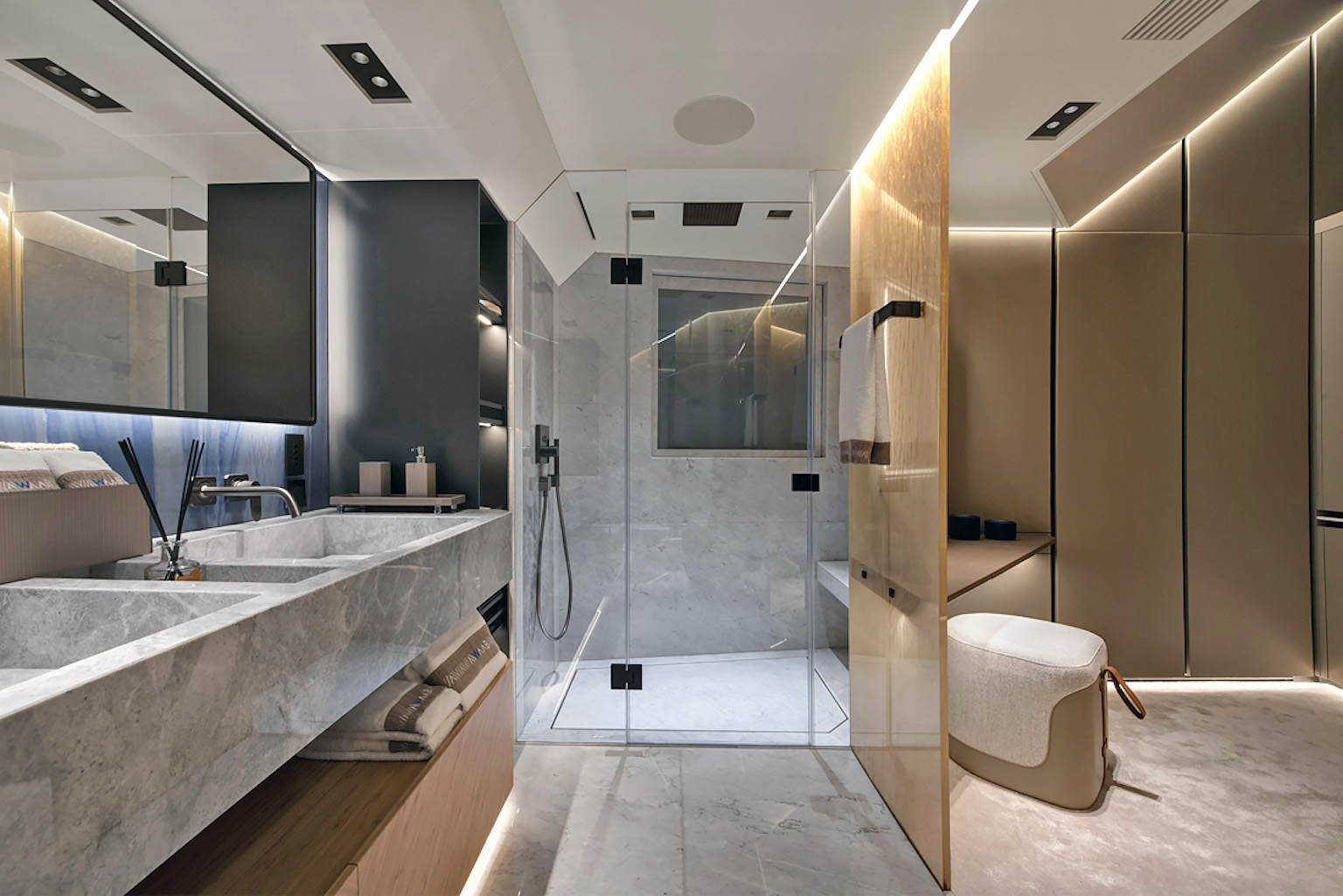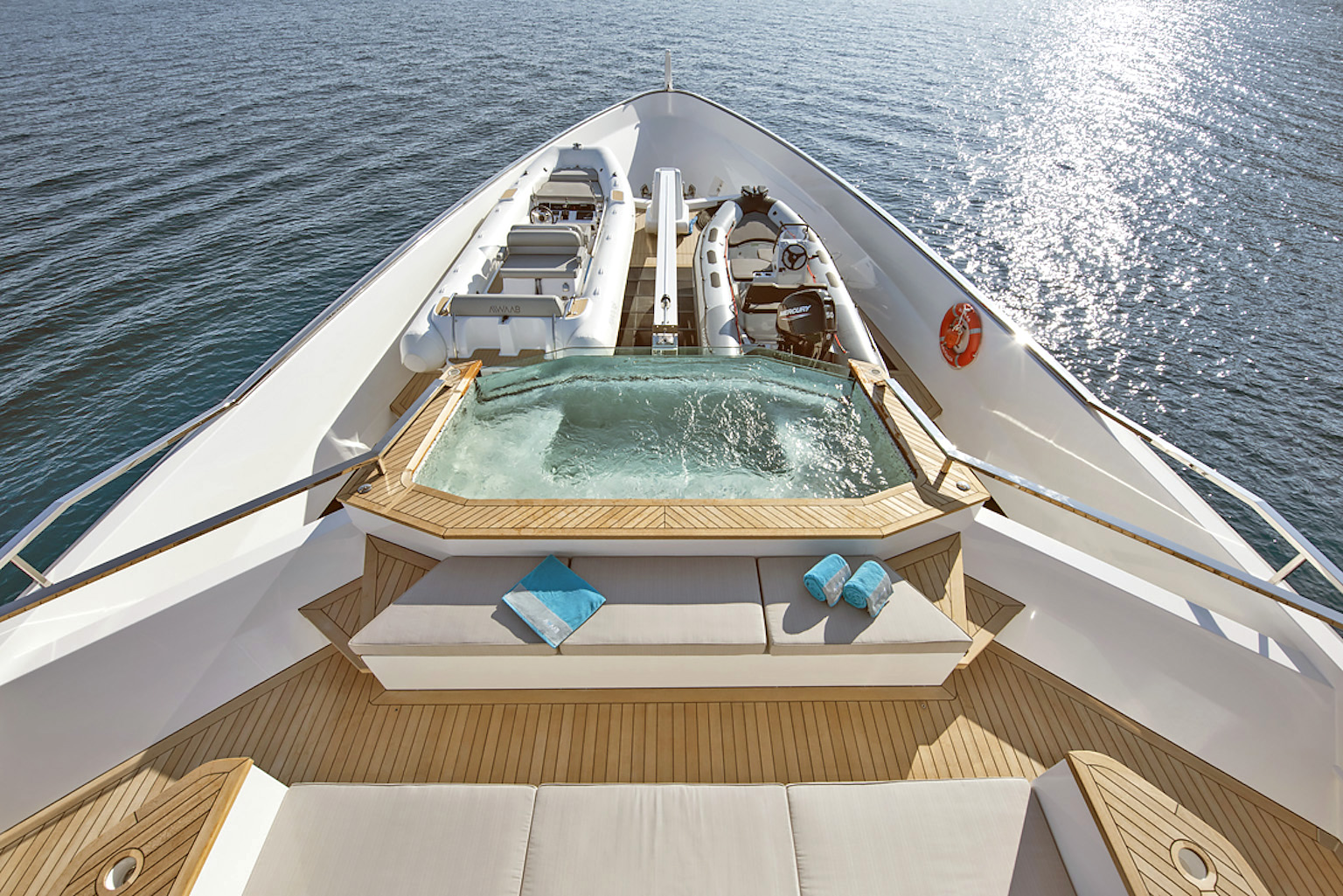 The forward end of the second deck level is dedicated to the owner's suite, which represents the entire forward end of the superstructure. The owner's suite is truly exceptional with its King bed, full walk-in dressing area, and elegant washroom. The King bed is surrounded by wrap-around windows which face a private pool. Talk about heavenly—this brilliant suite is fit for royalty.
Climb another short flight of steps from the second deck cockpit and one arrives on the uppermost sun deck. Fully open to the sky, this is the space for working on one's tan or simply enjoying the 360-degree views from an elevated vantage point. The deck is served by a large bar at the forward end, complete with a grill and full outdoor kitchen.
Powered by twin Caterpillar diesels, Al Waab cruises along at a leisurely 10 knots with a range of up to 3,300 nautical miles or over 6,100 kilometres – more than enough to travel from Vancouver to Hawaii, or from Montreal to France.
While some other yachts are faster, who wants to get anywhere in a hurry when you're living in luxury like this? Al Waab is all about arriving in style and comfort—two qualities it reflects in abundance, and which its private owner enjoys to the fullest.