A Taste of Brazil: Xinxim de Bacalhau Recipe
A comforting Brazilian staple for any time of day.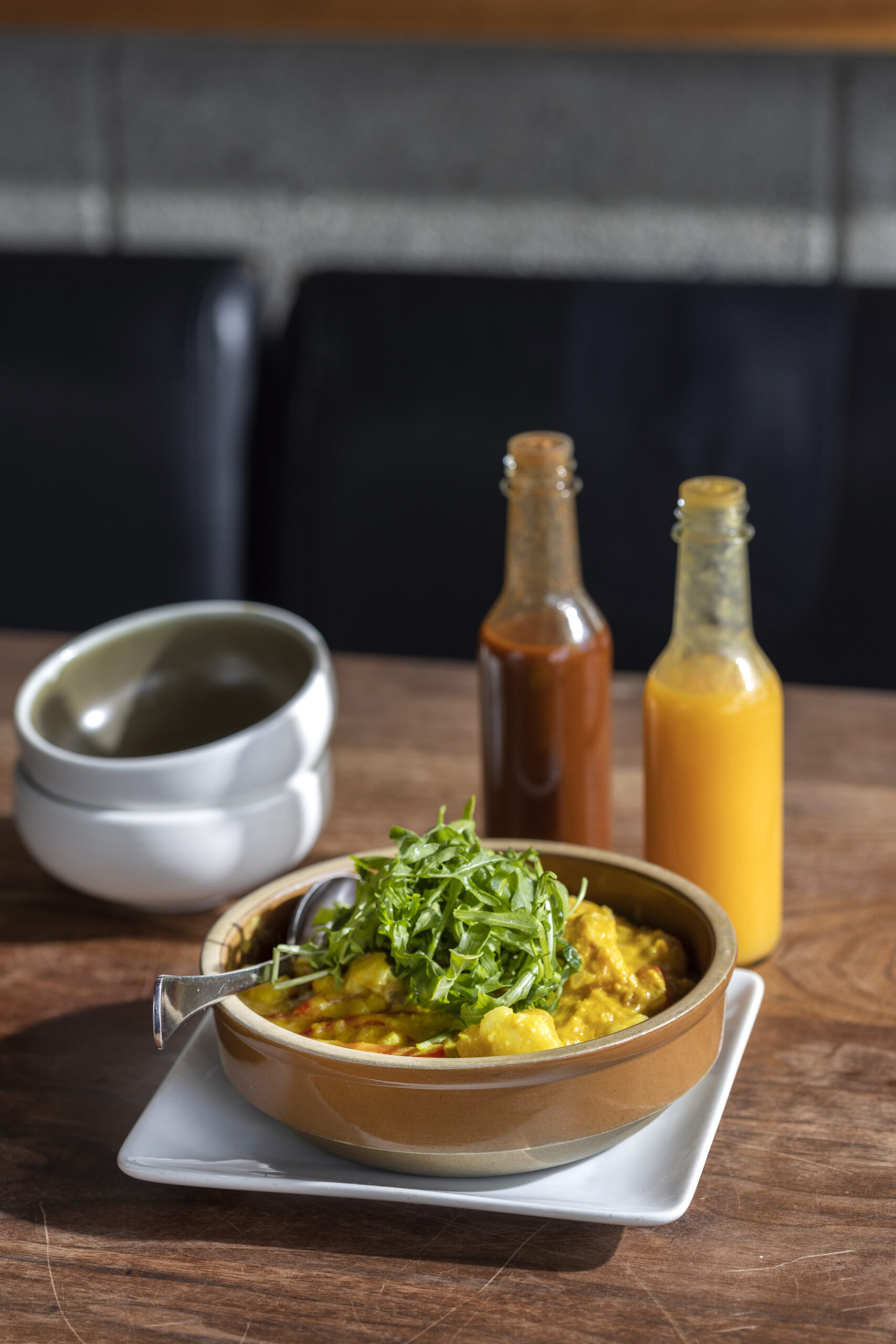 Chef Argelia Diaz Cabral from Vancouver's El Camino's restaurant has provided us with a recipe for a classic Brazilian dish. Although there are some specialty ingredients in here that you may have to seek out, the end result is definitely worth it.
Xinxim de Bacalhau
Makes 4 portions
Ingredients
For the curry sauce:
1/2 cup dried shrimp
1 garlic clove
1-inch cube ginger, grated
1 red Thai chili
½ teaspoon turmeric
½ teaspoon coriander
½ yellow onion, finely diced
1 teaspoon canola oil
1.5 tablespoons dendê oil
1 teaspoon aji amarillo
Juice of 1 lime
1 litre coconut milk
150 grams peanut butter
Salt to taste
For the xinxim:
5 cod fillets, cut into cubes
160 grams fresh prawns
Canola oil for sautéing
1 red pepper, sliced
White rice, steamed (optional)
Arugula
Method
To make the curry sauce:
Wash and soak shrimp in warm water to remove excess salt.
In a food processor, blend the shrimp, garlic, ginger, chili, turmeric, and coriander.
In a saucepan, sauté the onion in the canola and dende oil.
Once the onion is translucent, add the shrimp mix and aji marillo. Combine.
Add the lime juice, coconut milk, and peanut butter. Stir until the peanut butter is fully dissolved.
Bring the sauce to a gentle boil.
Salt to taste.
To make the xinxim:
Sauté the cod and prawns in canola oil.
Once they are semicooked, add the red pepper.
Cook for one to two minutes, then add the curry sauce.
Simmer until the seafood is fully cooked.
Serve with white rice and fresh arugula.