Miraval at Monarch Beach Resort
A Californian coastal retreat.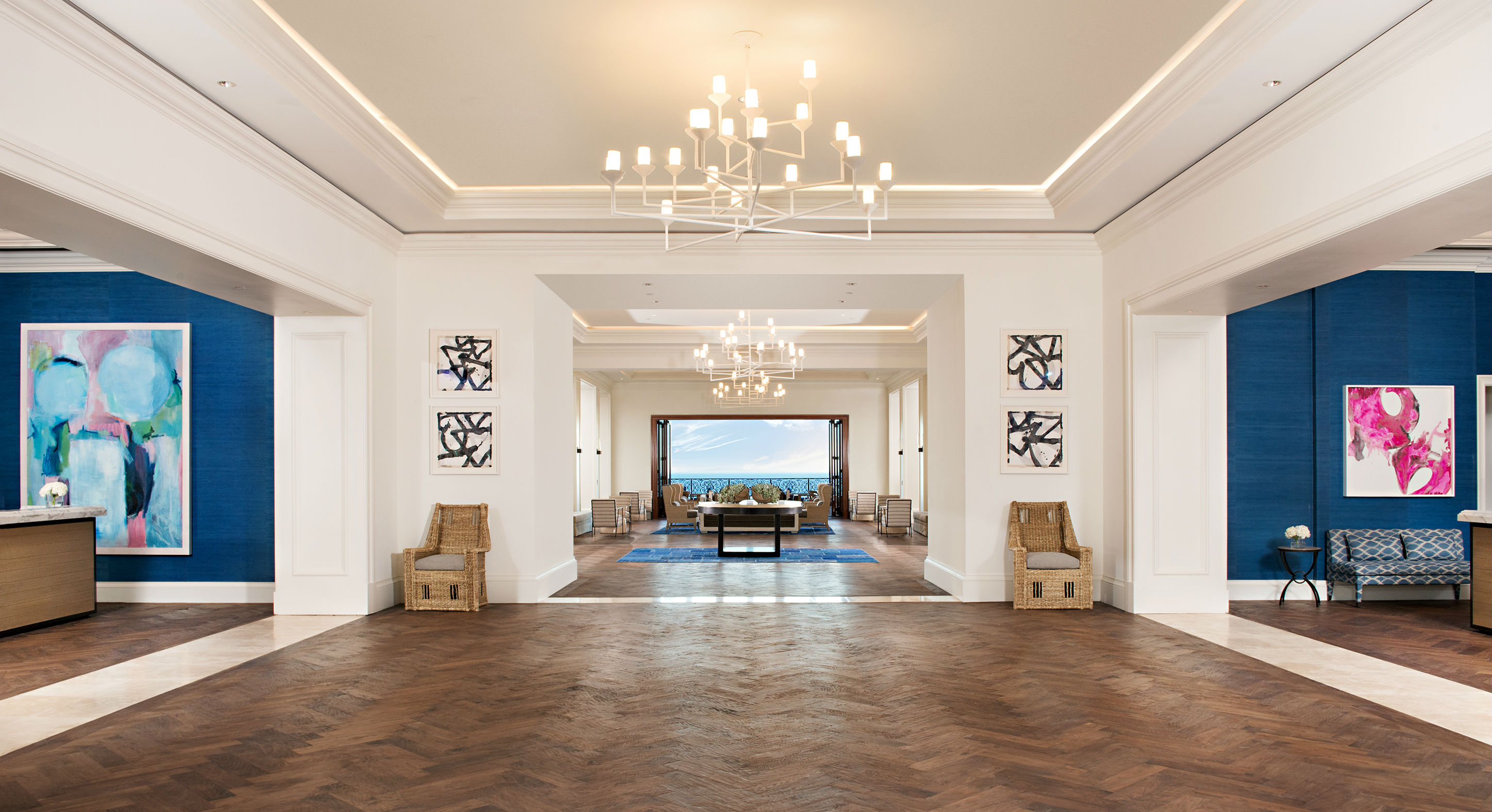 Perched on a bluff in Orange County's upscale Dana Point is the Monarch Beach Resort, a stately hotel that has recently undergone a $40-million (U.S.) renovation. The sprawling 400-key hotel overlooks the newly expanded, multilevel pool complex, which seems to cascade into the Robert Trent Jones-designed Monarch Beach Glove Links, which in turn overlooks the eponymous beach. (There is a resort tram to the sand, nearly two kilometres away.)
Arriving at Monarch Beach Resort, one is welcomed by an unobstructed ocean view from the transformed lobby, where beach house-inspired celestial blue and sea-glass green accents create a residential feel that speaks to the spirit of Southern California. The well-appointed guest rooms and suites feature a similarly coastal palette (and enviable cavernous closets).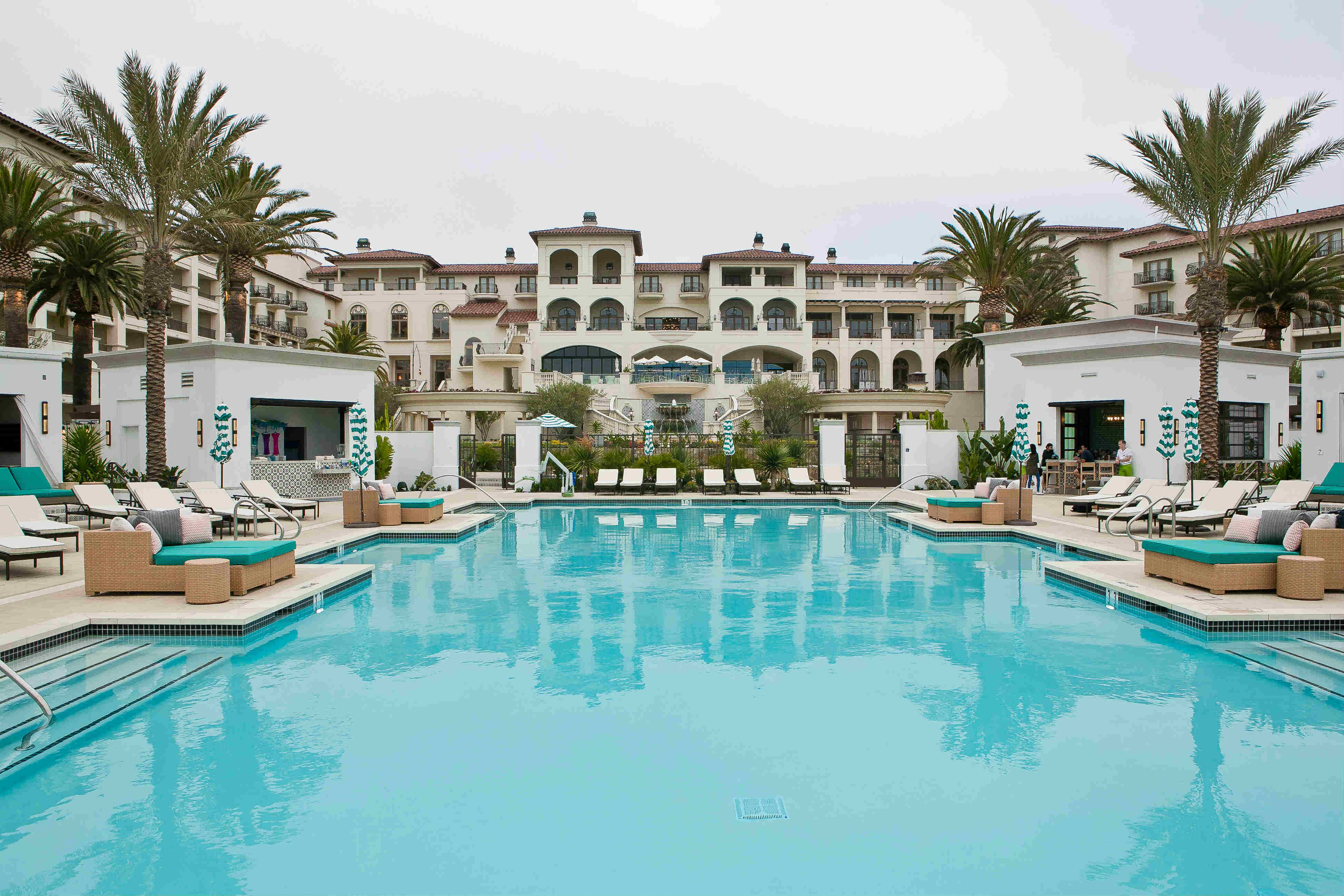 With mansions dotting the surrounding hills and the Ritz-Carlton Laguna Niguel nearby, the resort feels like the playground of an ultra-posh neighbourhood. (Orange County, with its Real Housewives, beaches, Disneyland, freeways, suburbs, and corporate headquarters, is many things to many people.) In fact, staying at Monarch Beach Resort is the only way to enjoy the beachside Monarch Bay Club restaurant without being (or accompanying) a member.
Chef Michael Mina's Stonehill Tavern is the signature restaurant at Monarch Beach Resort with plenty new culinary options ensuring all who visit are well-fed, whether they indulge in an endless mimosa brunch at Mediterranean restaurant AVEO Table + Bar, tuna taco share plates bar 33°North, small bites and takeaway food options at Part & Parcel, golf-course dining at Club 19, or Mexi-Cali poolside cantina fare at Sombra.
Another new addition to the Monarch Beach Resort is the Miraval Life in Balance Spa, the crown jewel in the hotel's renovation. For 21 years, Miraval in Tucson, Arizona, has been the go-to wellness destination not just for taking a break, but for a full mind, body, and lifestyle retreat, where the benefits linger long after check-out. This second-ever Miraval location in SoCal reflects the modern shift in wellness practises, away from secluded retreat experiences and toward healthy living that fits into day-to-day life. Shorter pilgrimages (the programs include weekend escapes), as well as one-off activities open to both hotel guests and day trippers allow people to see what they can unwind to.
Treatments at the 24-room, 30,000-square-foot facility make the most of coastal ingredients like detoxifying algae, mineral-rich marine mud, and sea salt, and use body-contouring massage techniques. Many of the same award-winning Miraval signature treatments designed to awaken the senses, create balance, and promote well-being are on offer, including spa suites, a Drybar, a Deborah Lippmann nail salon, and relaxation and tranquillity zones. Custom yoga and body movement studios feature Cardio Drumming (rhythmically beating large yoga balls with drumsticks), Aerial Yoga, and Floating Meditation programs, while down in the sand attendees of Zen Boot Camp and Rise and Shine Yoga more often than not spot a pod of dolphins as they exercise.
Miraval provides choose-as-you-please rejuvenation; one could remain in a white waffle robe and spa sandals at the conscious Spa Café, where all edible pleasures are guilt-free (except for, perhaps, the champagnes and wines) or venture forth into any number of activities. No matter how one decides to spend their time, the ocean views and sound of rolling waves make for a paradisiacal backdrop to a luxurious escape.
Monarch Beach Resort, 1 Monarch Beach Resort N, Dana Point, California, United States, +1 949-234-3200,