A Floating Sauna in Clayoquot Sound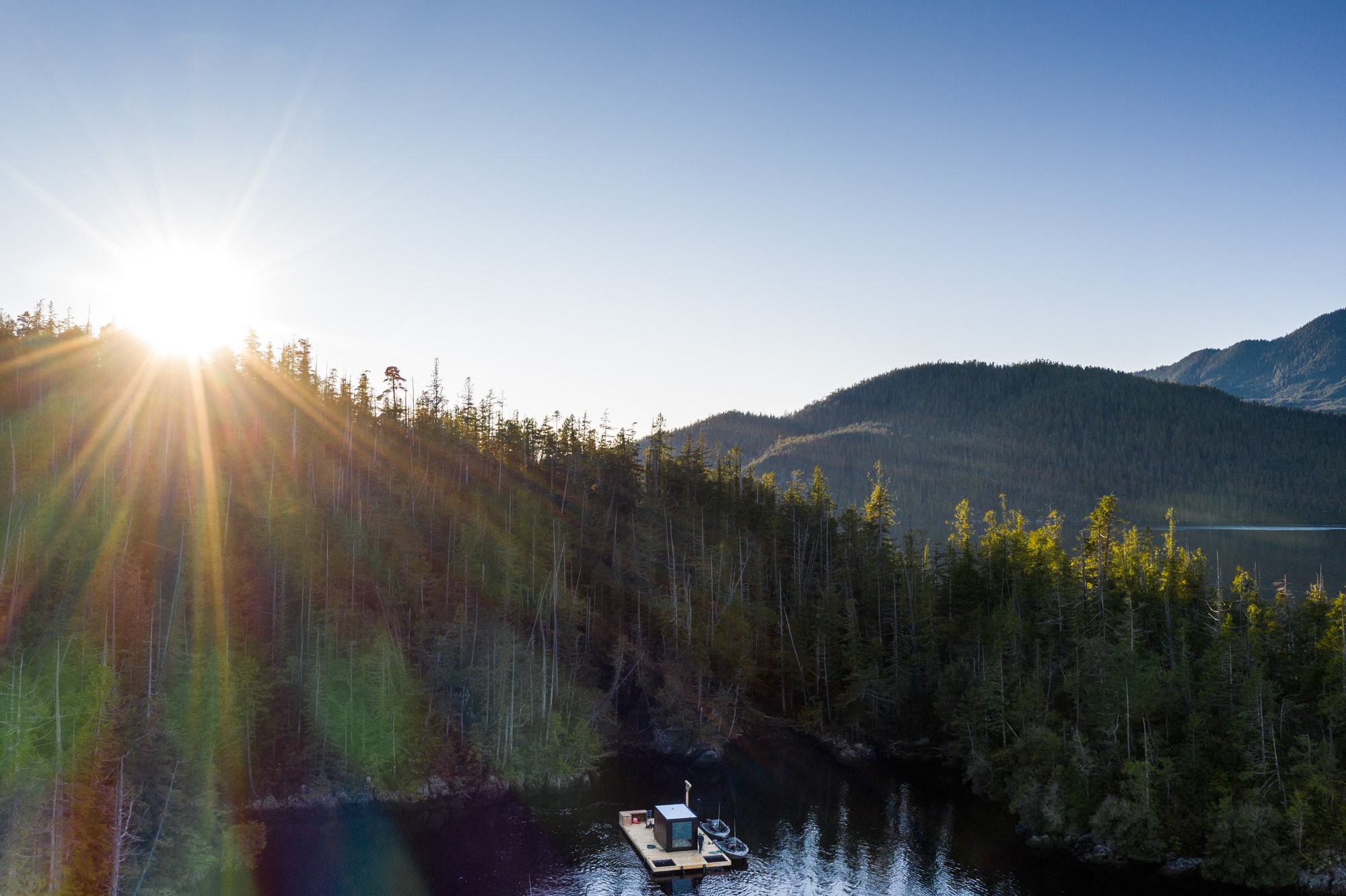 If one were to picture the epitome of serenity, it would probably look something like Tofino Resort + Marina's new floating sauna. Moored in the frigid waters of B.C.'s Clayoquot Sound, the sauna combines the peace of nature with the physical release of a day at the spa. From the resort's Marine Adventure Centre, a short boat ride takes guests to the sauna in a secluded inlet, nestled in a UNESCO Biosphere Reserve.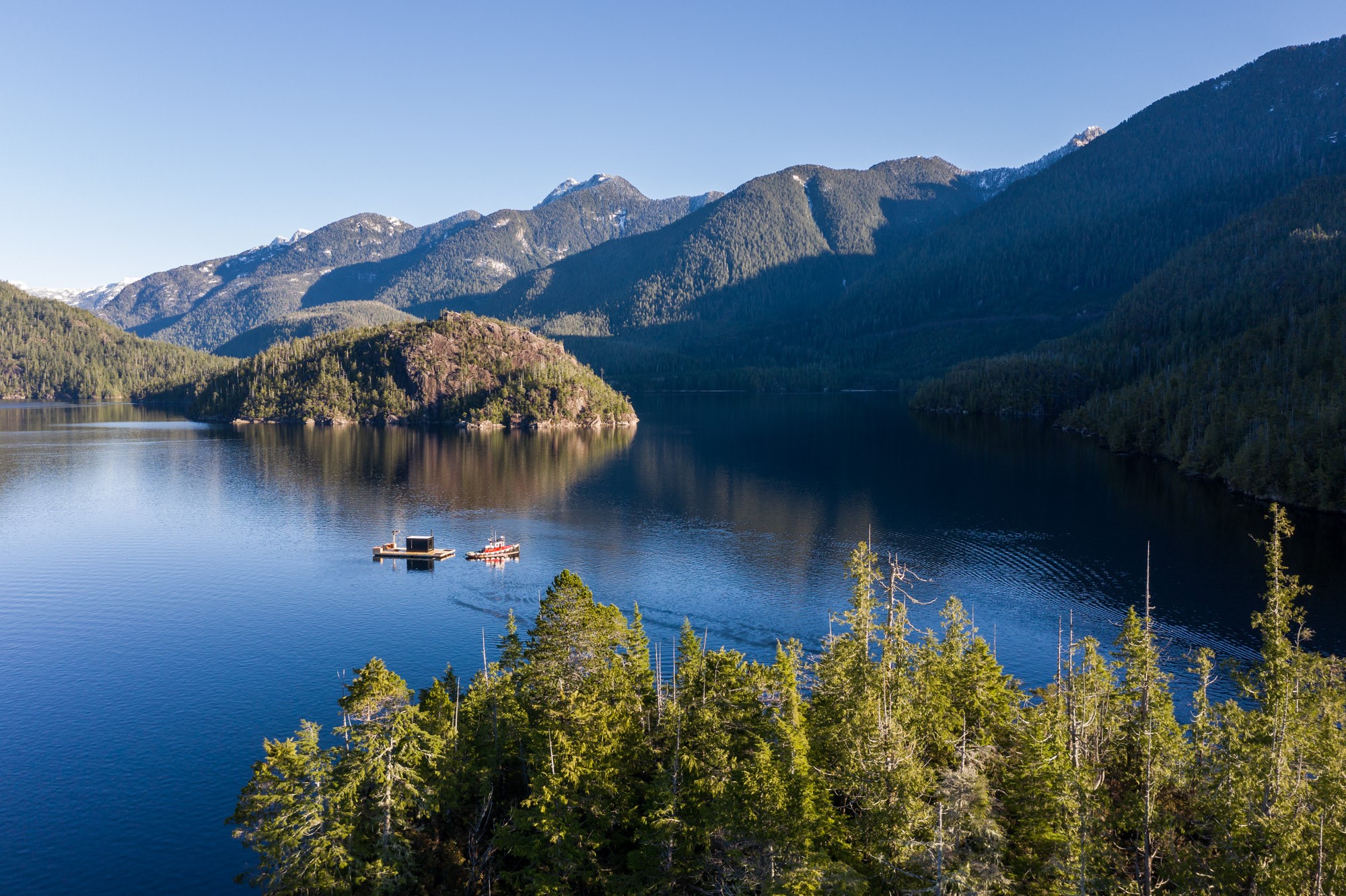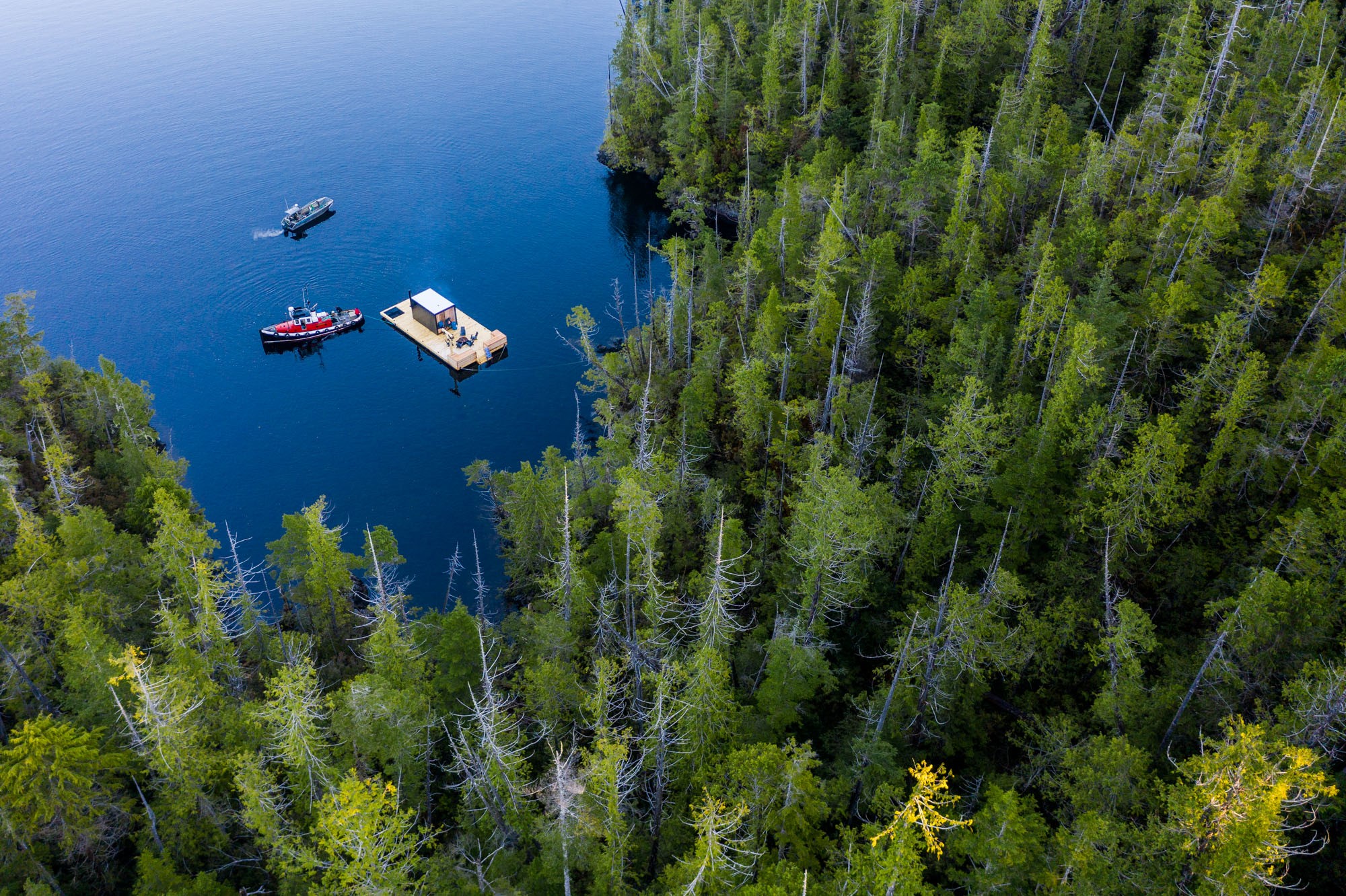 Positioned on a floating platform built by New Wave Docks, there's ample room to sit around the fire ring in an Adirondack chair and two hammock pockets for relaxing. A paddleboard or a plunge into the icy Pacific water from the rope swing keeps blood pumping between stints in the sauna.
The sauna itself is the creation of aux box, a Vancouver Island–based prefab company that's been building compact, efficient spaces since 2018. Before working from home became commonplace, the company championed cozy backyard offices and studios with its iconic black prisms and bright pine interiors. Although this is its first effort at making a sauna, let alone a floating one, aux box's expertise at constructing oases of relaxation made it a fitting pick for the project.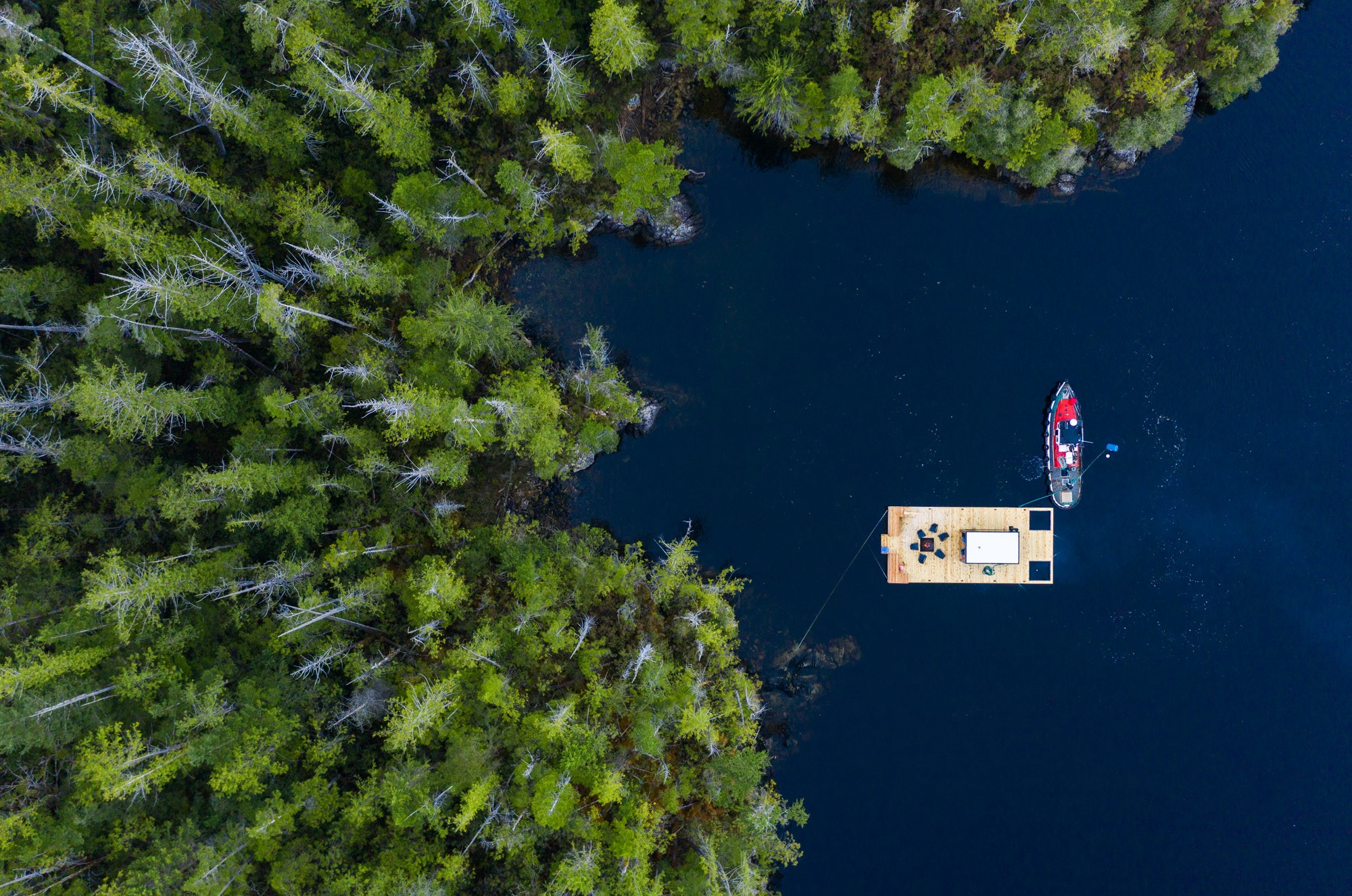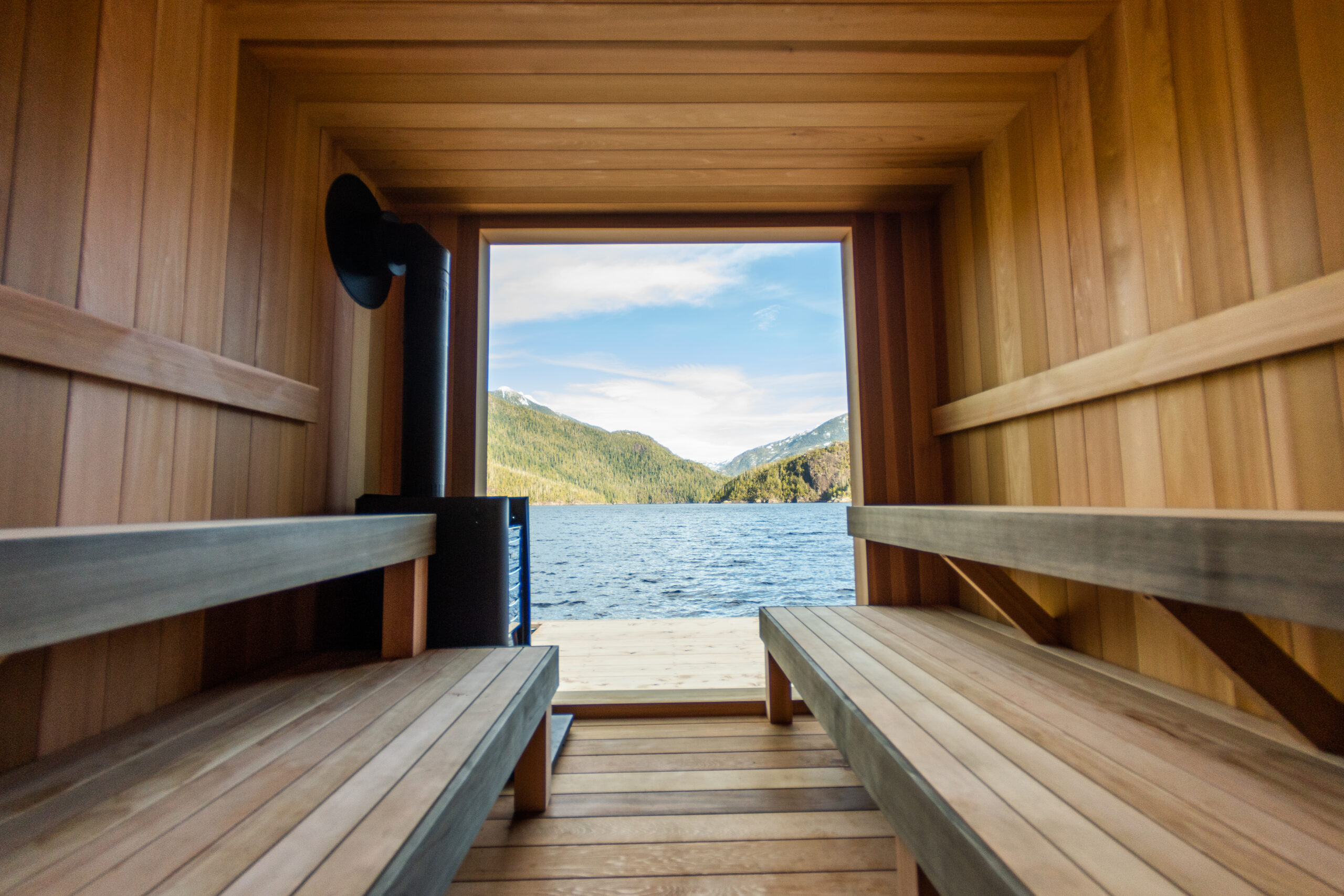 To build the sauna, the aux box team modified one of its classic models, swapping the interior's usual pine for a cedar floor, walls, and ceiling. The company's founders, Morgan Seeber and Landon Sheck, say they also moved the triple-frame floor-to-ceiling glass from the front to the back of the box to highlight the view upon entry. With the environment in mind, the wood-burning heater, a Harvia GreenFlame, produces lower carbon monoxide and small particle emissions to minimize the impact on the surrounding landscape.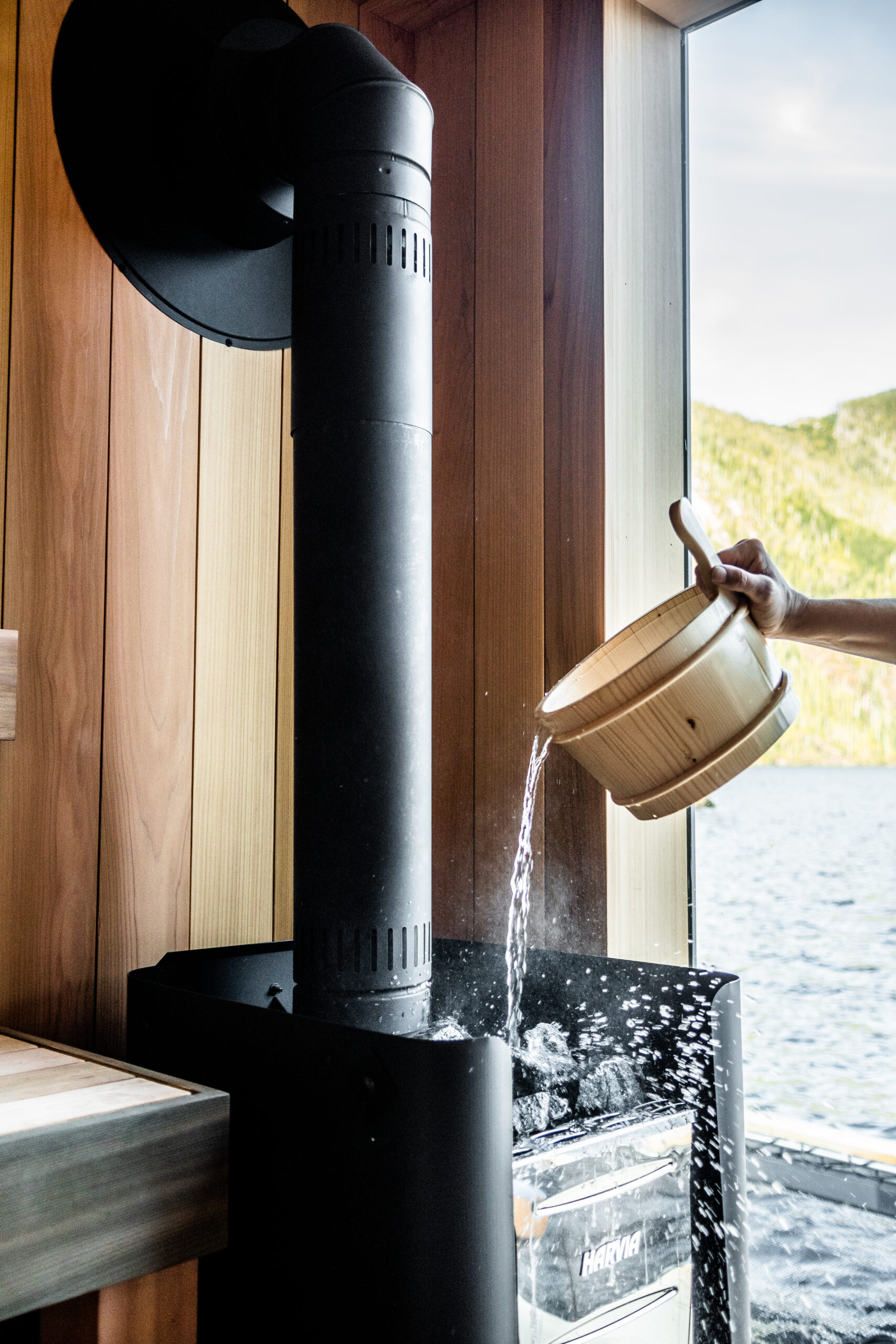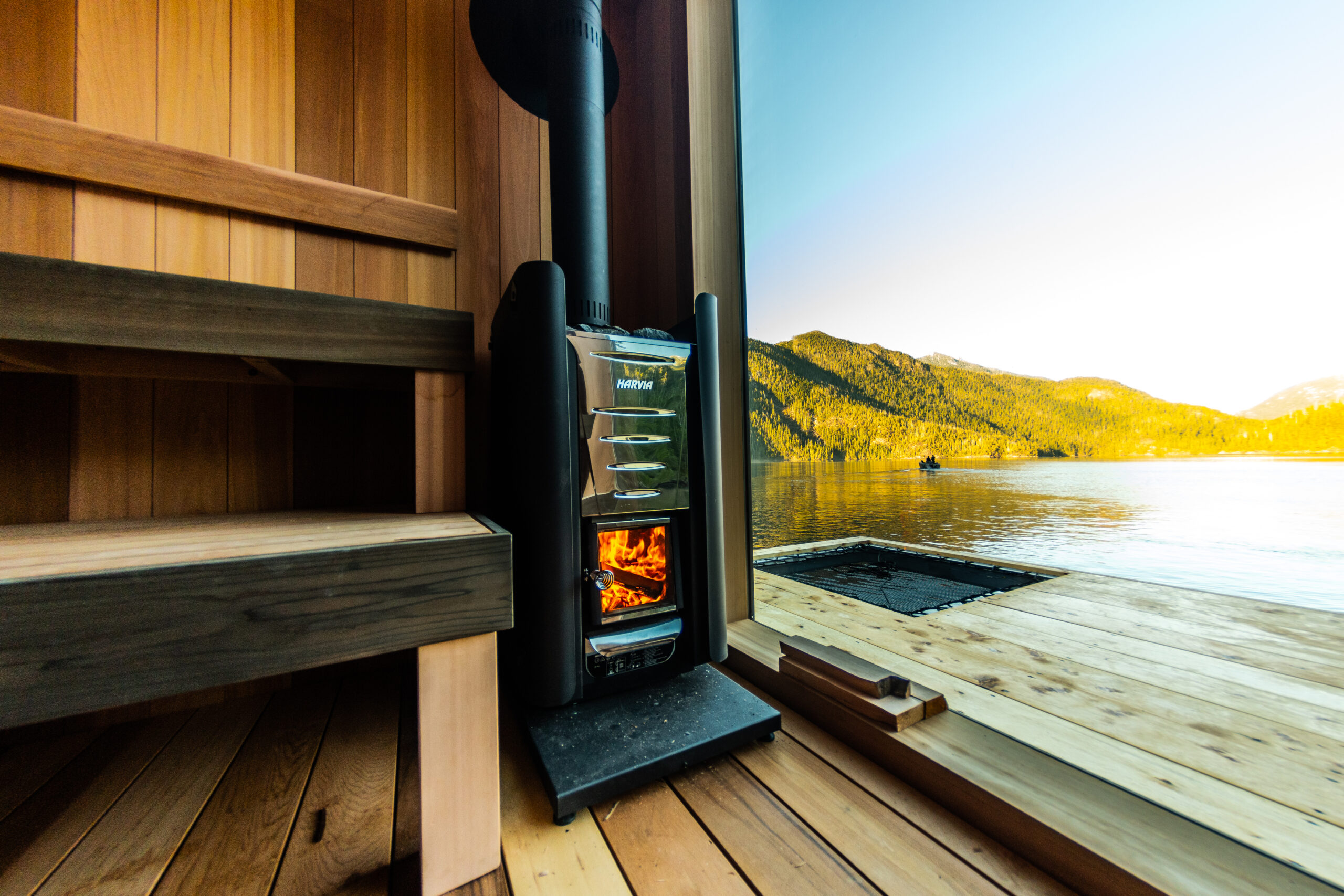 The project, which took more than a year from start to finish, was not without hurdles. The team had to consider space constraints, heat retention, security precautions, and the intense West Coast elements, while maintaining the aux box aesthetic and the guest experience. "Ultimately, we ended up with something very special, justifying the work put in and iterations made to get it right," Seeber and Scheck explain. "The aux box values of simplicity and quality are on full display with this unit," they note. "This complements the desired experience and natural surroundings very well, and any opportunity to enhance this already incredible place we call home is pretty special."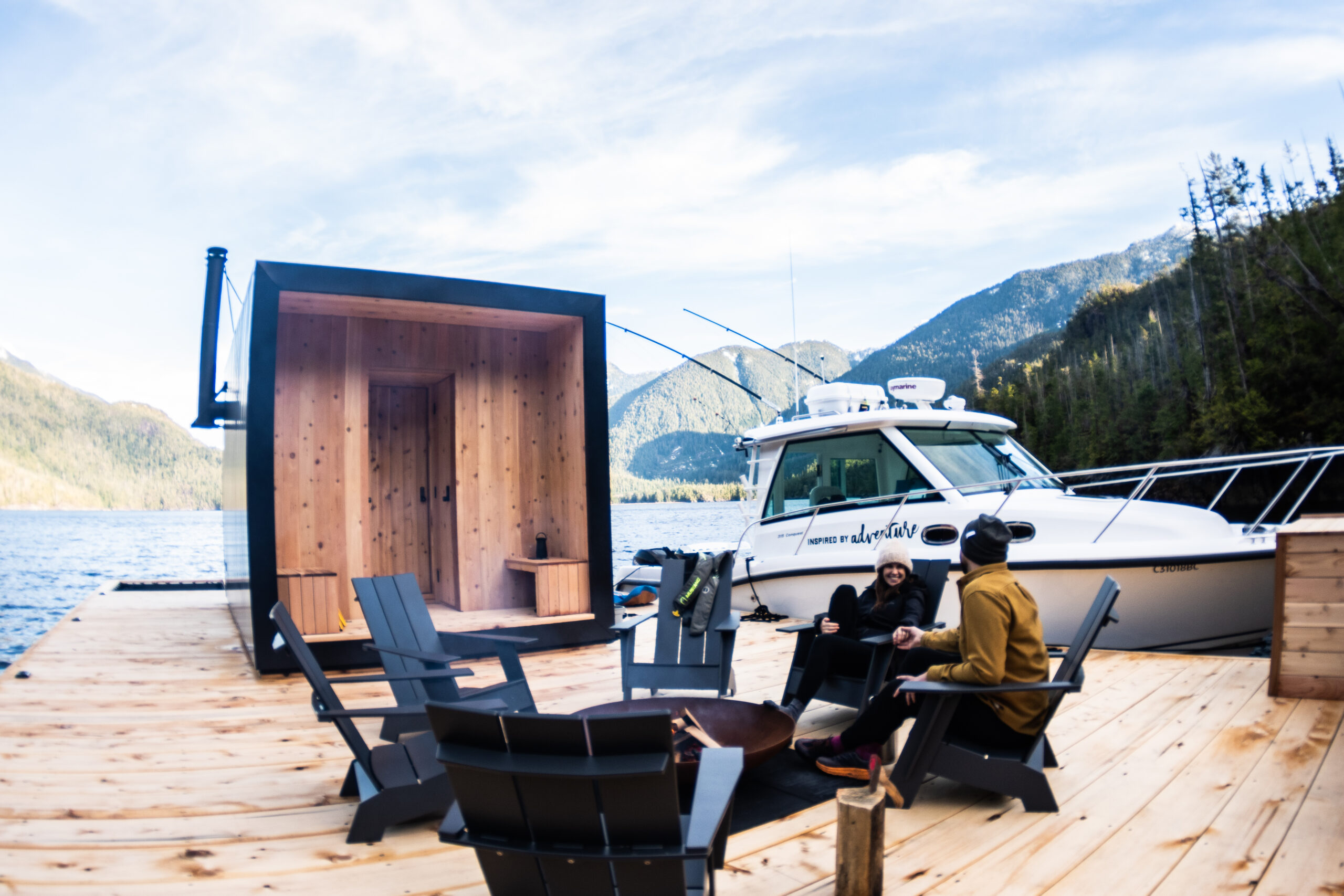 Launched last month, the wilderness-wellness hybrid retreat can accommodate up to eight people any time of year. From the crystalline waters of Clayoquot Sound, a promise of quietude beckons those in need of a little escape. Its form is simple, a black cedar box suspended in water, but it offers something elusive: uninterrupted time and an indelible moment of connection to the best parts of life.
Photography by Jill Salter and Marcus Paladino