Home of the Week: Makena Residence by Walker Warner Architects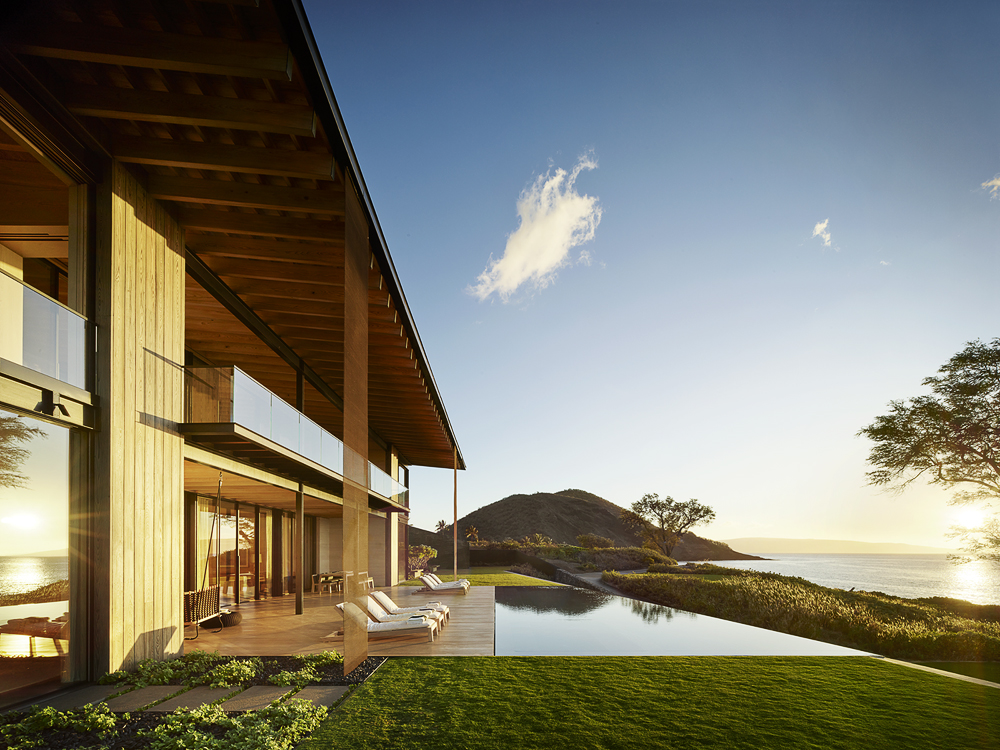 What a beautiful thing—to become enthralled with a place that helps us recall warm memories, where echoes of laughter ring through our ears and the shadows of those we love linger in our gaze. Such is the case for the clients of this captivating 7,000-square-foot Silver LEED-certified residence on the Maui coast. Maui is where they first met and where they have decided to plant their roots since becoming empty-nesters. To create their oasis, the clients hired Walker Warner Architects, interior design firm Leverone Design, and landscape architects Lutsko Associates, all based in San Francisco—and they did not disappoint.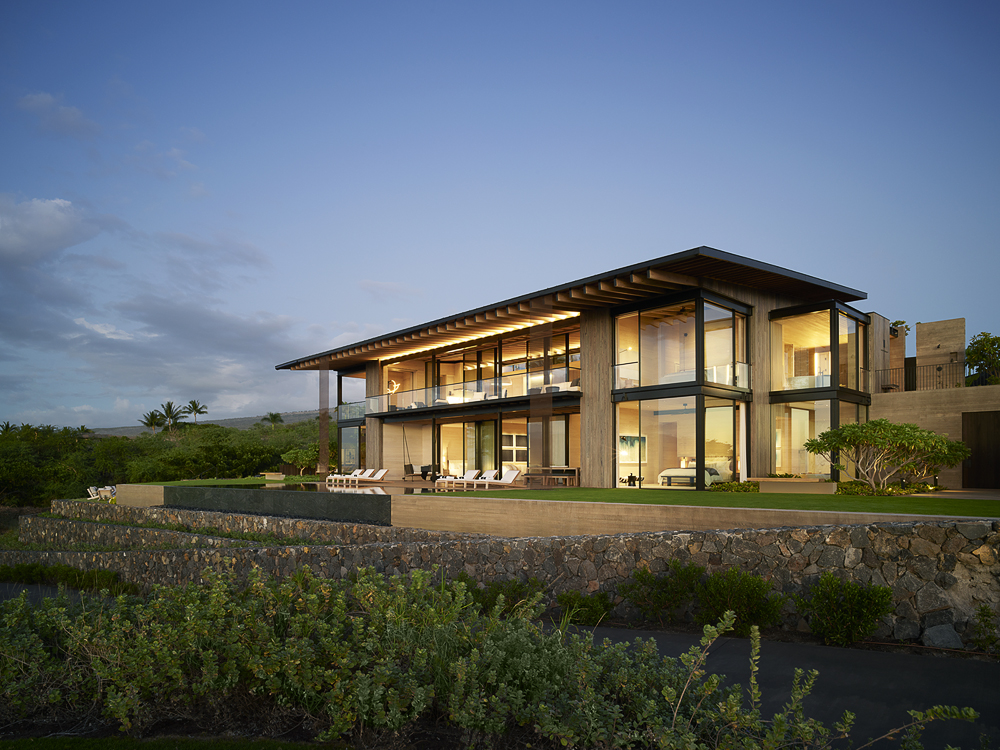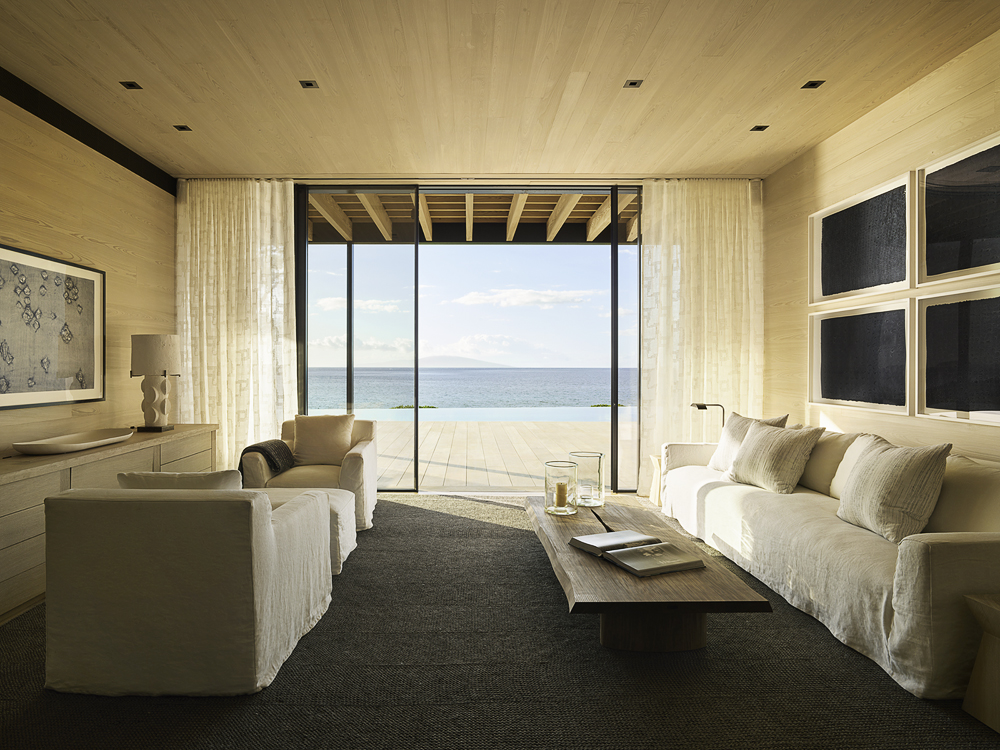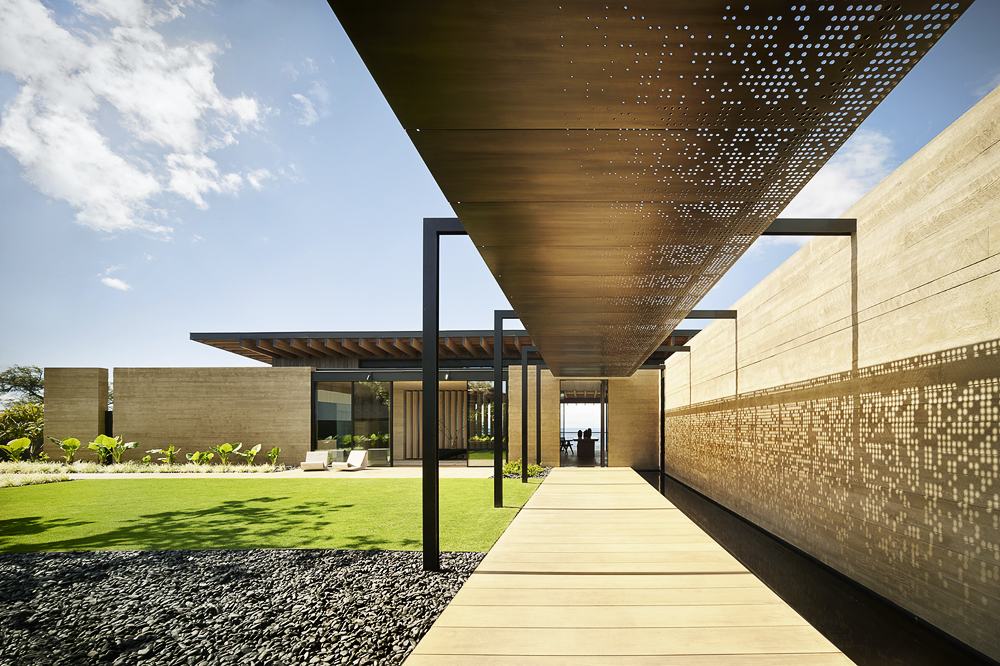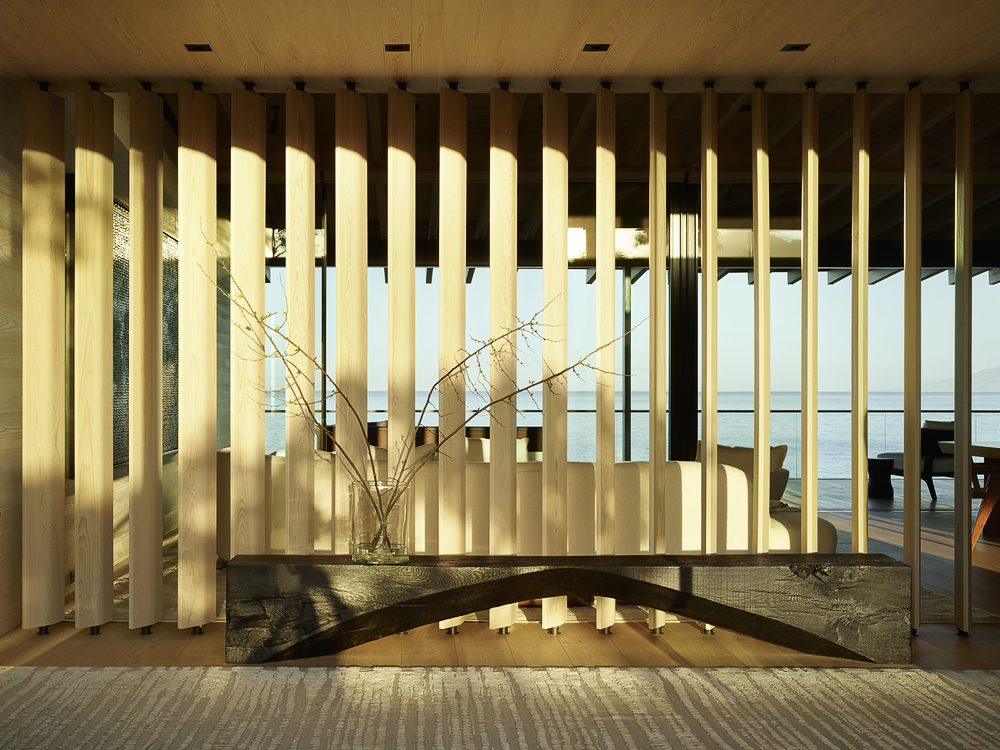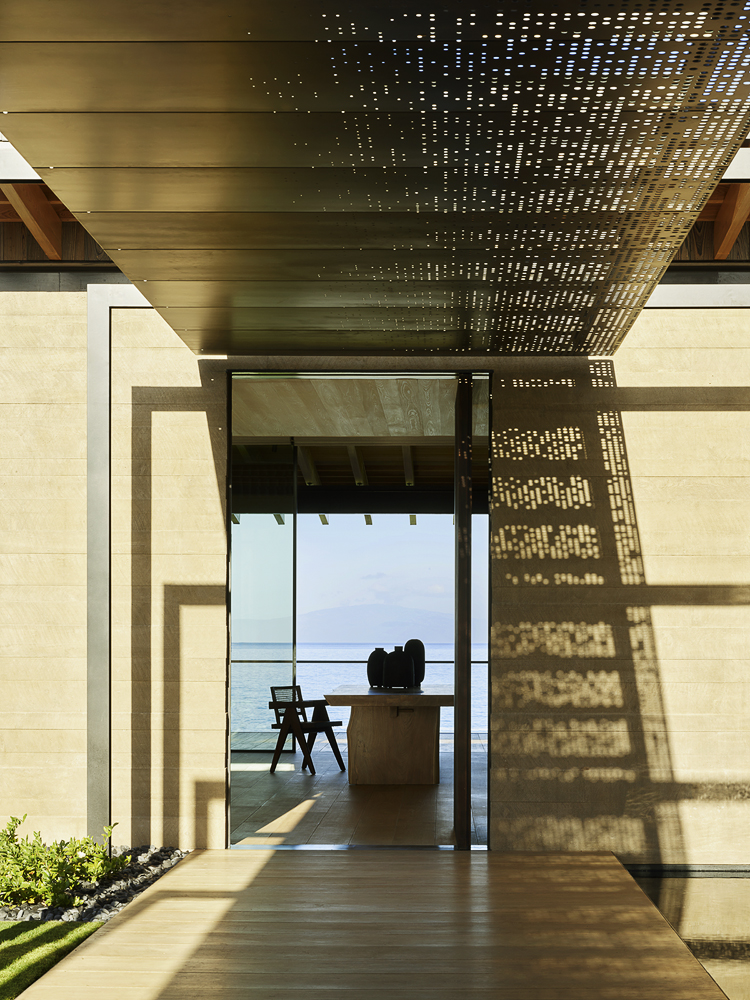 The residence is idyllic, with panoramic views of the lush natural surroundings and the Pacific Ocean. The utilization and recognition of light is a common theme that flows throughout, unifying the space. Each room allows light to dance in unique ways through various screening elements. The metal canopy that leads to the front door casts a starry pattern of light and shadow on the adjacent concrete wall. Vertical wooden louvres separating the spaces inside the home allow sunlight to seep in. Skylights and clerestories work together to accent the grain patterns of the concrete and cypress walls.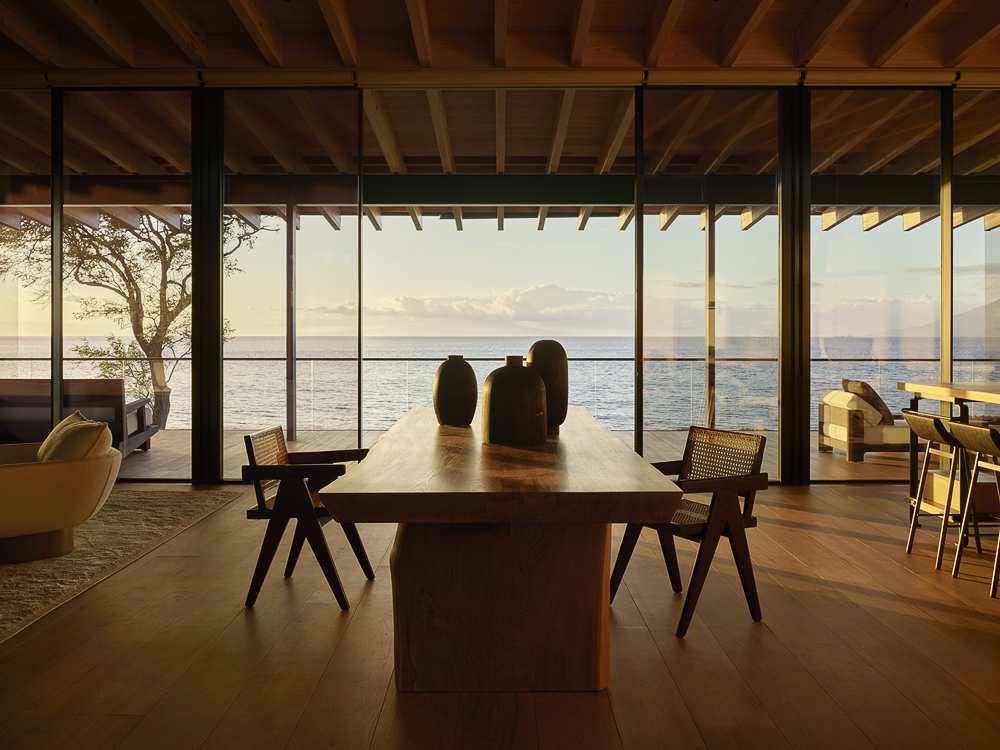 The two-storey house avoids imposing on the natural environment, aiming to co-exist in harmony with it. "It really opens up to the panorama and the view beyond, which is the big surprise you get once you penetrate through the wall of the entry—that it just kind of unfurls," co-founder Greg Warner explains. The bedrooms and living spaces offer views of the inspiring seascape, creating a feeling of oneness with the surroundings. This modern refuge avoids archetypal tropical design tropes, freeing it of clichés, instead focusing on its sculptural form and materiality.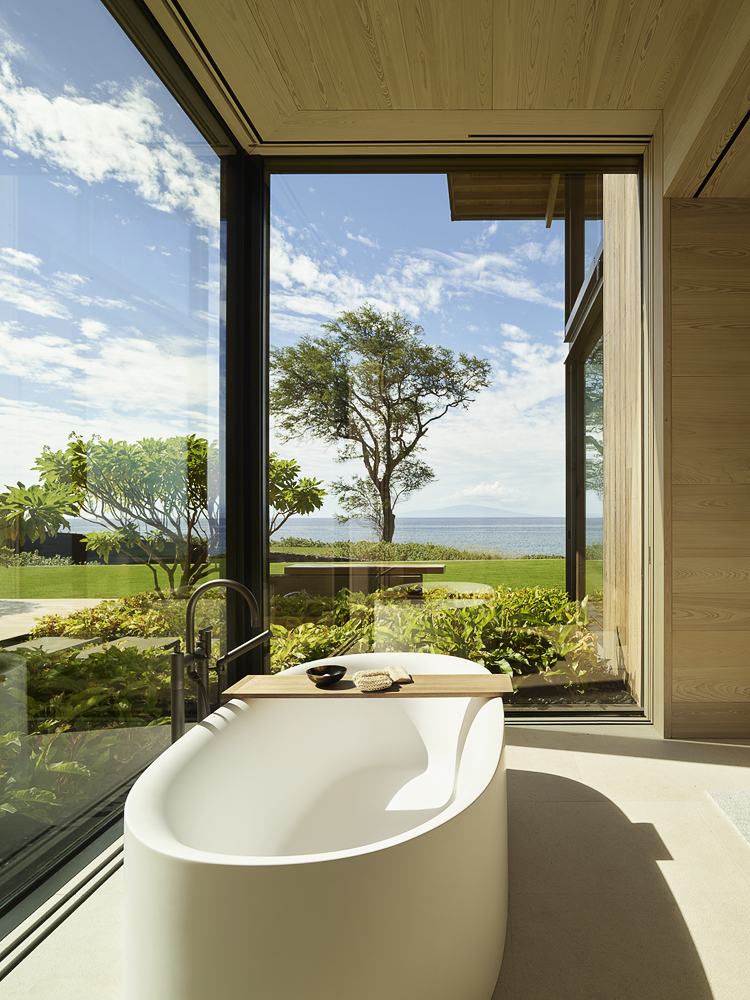 The home provides a spectacular environment for gathering and for the clients to showcase their vast art collection, which includes works by such minimalist masters as Hiroshi Sugimoto. The interiors have been designed to evoke warmth. The palette includes hand-loomed and -stitched fabrics, along with tailored furnishings, such as a biomorphic sectional with a brass-wrapped base in double weave alpaca boucle and Yabu Pushelberg swivel chairs with custom walnut bases. There are also one-of-a-kind and limited-edition pieces, like vintage Willy Guhl concrete chairs, Kaspar Hamacher tables, and Joshua Vogel hand-turned vessels.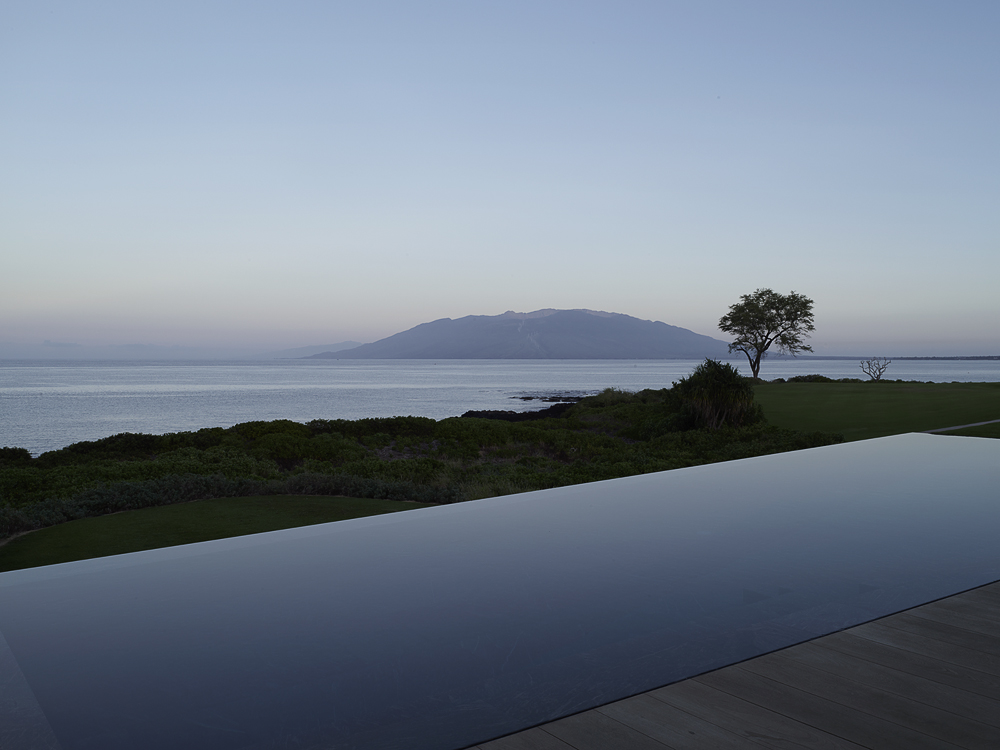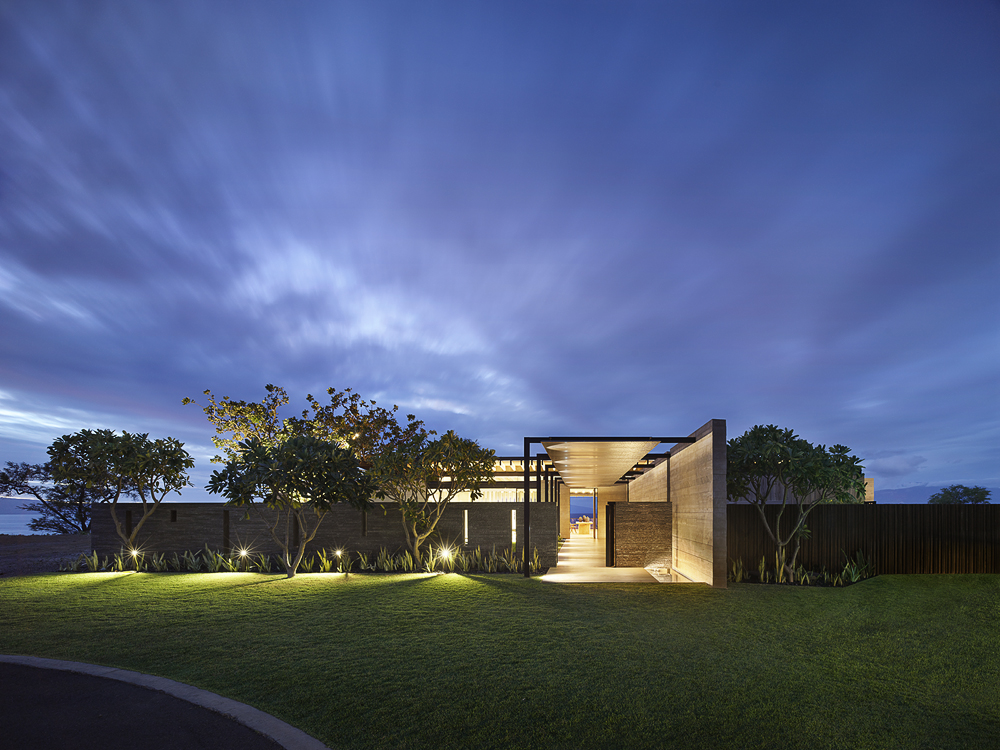 This abode is filled with art, love, and sentiment. Reflecting its environment and sanctifying its surroundings, it is a place to retreat, restore, and gather.
Photography by Matthew Millman. 
—
Part of our Home of the Week series. Read more HERE.