8 Skin Care and Grooming Products for Men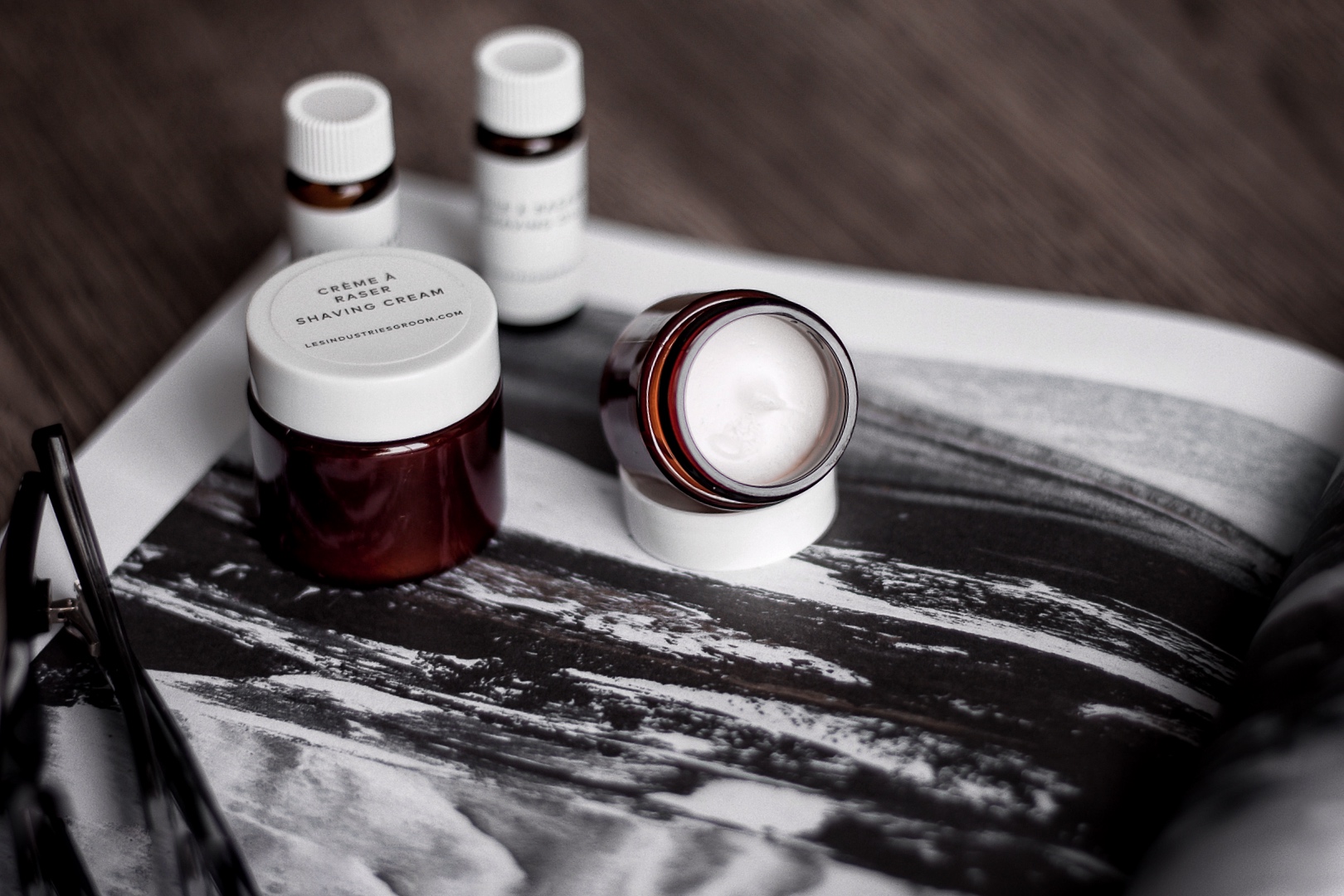 Grooming products for men have been around for eons, but with a few notable exceptions, they've been underwhelming. Most brands seem to have taken the view that all men are eternal 14-year-olds, video-game obsessed, and terrified of anything that seems a touch girlie.
Happily, in recent years, some companies have clued in to the fact that men want products that are effective and well-designed. Why can't they share women's products? There are differences between men's and women's skin. "Male skin is more acidic and approximately 25 per cent thicker than female skin," says Simon Duffy, founder of British brand Bulldog. "Men also have more active sebaceous glands—the glands in skin that secrete oil—meaning their skin is usually oilier and shinier than female skin. Another factor that some men face is daily shaving, which can cause skin to become easily irritated and sensitive."
Men tend to have more body hair than women and they sweat more, so they may want stronger deodorants and shower gels. Then there are cultural norms—men often prefer unscented products with lighter textures and matte finishes, and they're often less inclined to spend time on a skin-care regimen than women.
All that said, these are generalizations. "Oily-skinned men and women will be more similar than an oily-skinned man and a dry-skinned man," explains Julien Blanchard, co-founder of Montreal male-focused beauty brand GROOM. "Same goes with hair: you will find bigger differences between hair types and textures—straight, wavy, kinky, fine, or thick—than between the genders of the person growing the hair." His point? Shop for your skin, not your gender.
What this amounts to is more choice for everyone. Perhaps most importantly, women may finally be able to pinch men's luxe products, taking revenge on partners, brothers, and dads who feign a lack of interest in beauty but seem to gravitate to the $60 shower gel, not the $16 one.
Here are eight skin care and grooming products, ordered for the perfect daily routine.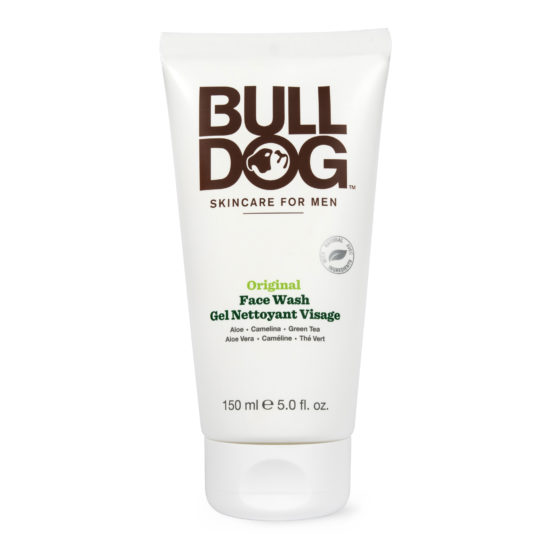 Bulldog Original Face Wash
Bulldog's skin care is vegan and mostly natural, and comes in packaging made from sustainable plastic (it's sourced from sugar cane, rather than petroleum). This face wash contains soothing aloe vera and antioxidant green tea, and it has a light citrus fragrance. Sulfate-free and gentle on skin, it removes dirt without drying.
Counterman Energizing Charcoal Body Wash
Charcoal great for oilier skins because it absorbs grease; this charcoal-based, sulfate-free body wash is ideal for men (and women) with body acne. It has antioxidants to protect skin from environmental aggressors, and a fresh fragrance of citrus, mint, rosemary, and cedarwood. (Counterman launched this spring as a subsect of popular women's skin-care line, Beautycounter.)

Tom Ford Noir Deodorant Stick
Ford has really mastered that sharp, urbane aesthetic—even in something as mundane as deodorant. This simple stick has the Noir fragrance: spicy, fresh, and citrusy.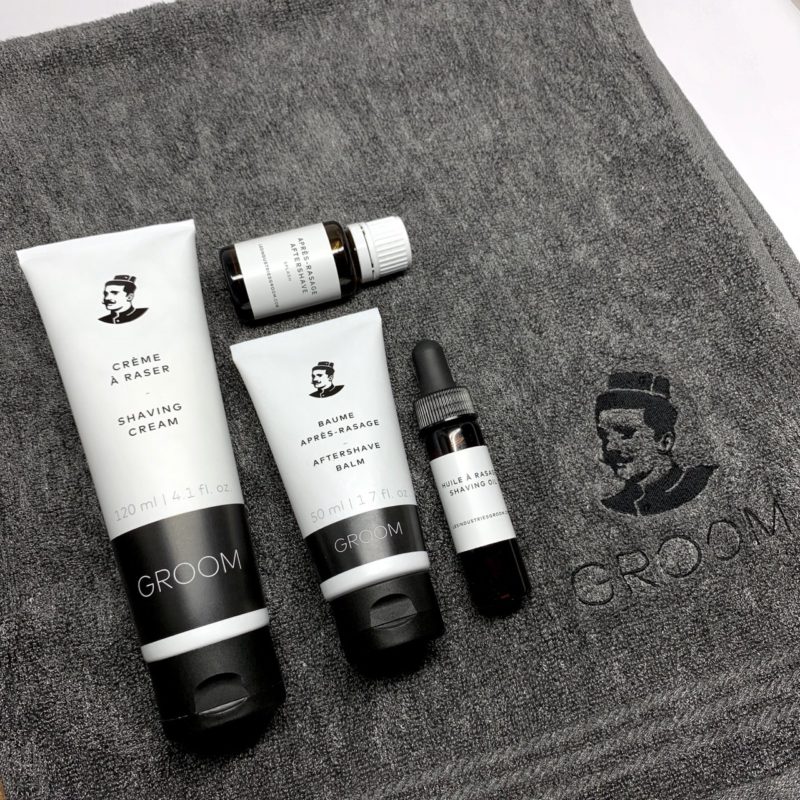 GROOM Shaving Care Set
This contains everything you need for a great shave (except the razor), including shaving foam and oil, aftershave balm and splash, and a towel made from organic bamboo. Co-founder Blanchard says his girlfriend uses the balm in place of body lotion.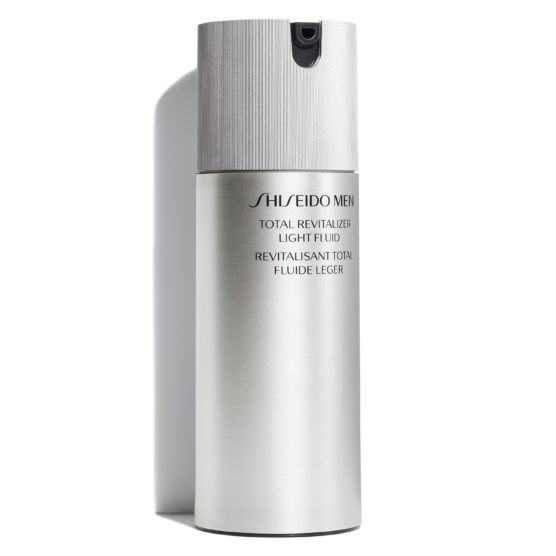 Shiseido Men's Total Revitalizer Fluid
For men who hate a heavy-textured moisturizer, this feather-light fluid is rich in hydrating and anti-aging ingredients, sans stickiness. A complex of marine ingredients firms, and there are two antioxidant ingredients to protect, plus an exfoliant to soften rough skin.

Dior Homme Dermo System Anti-Fatigue Firming Eye System
This range has been around for over a decade, but it remains cutting edge. The skin care is impressive—the lightweight eye serum has ingredients that are said to stimulate cellular regeneration and help with healing, plus antioxidants, and the whole range was created in conjunction with Harvard Medical Center. But the real draw is the packaging, designed by then–Dior Homme menswear designer Hedi Slimane.

1'Lux Velvet Blonde Emollient Body and Beard Oil
With jojoba, meadowfoam seed, apricot, and grapeseed oils, this makes beards soft and silky, and moisturizes the skin beneath them. Quickly absorbed, it can also be used as a body oil.

L'Homme Prada Water Splash
Last year, Prada launched L'Homme Prada, a floral with peppery notes. This limited-edition companion is fresher and lighter—with ginger, cardamom, neroli, and cedar—and comes in a paper-covered bottle with a floral Prada print.
_________
Never miss a story. Sign up for NUVO's weekly newsletter, here.