6 Luxe Nail Bars Across Canada Redefining the Contemporary Salon Experience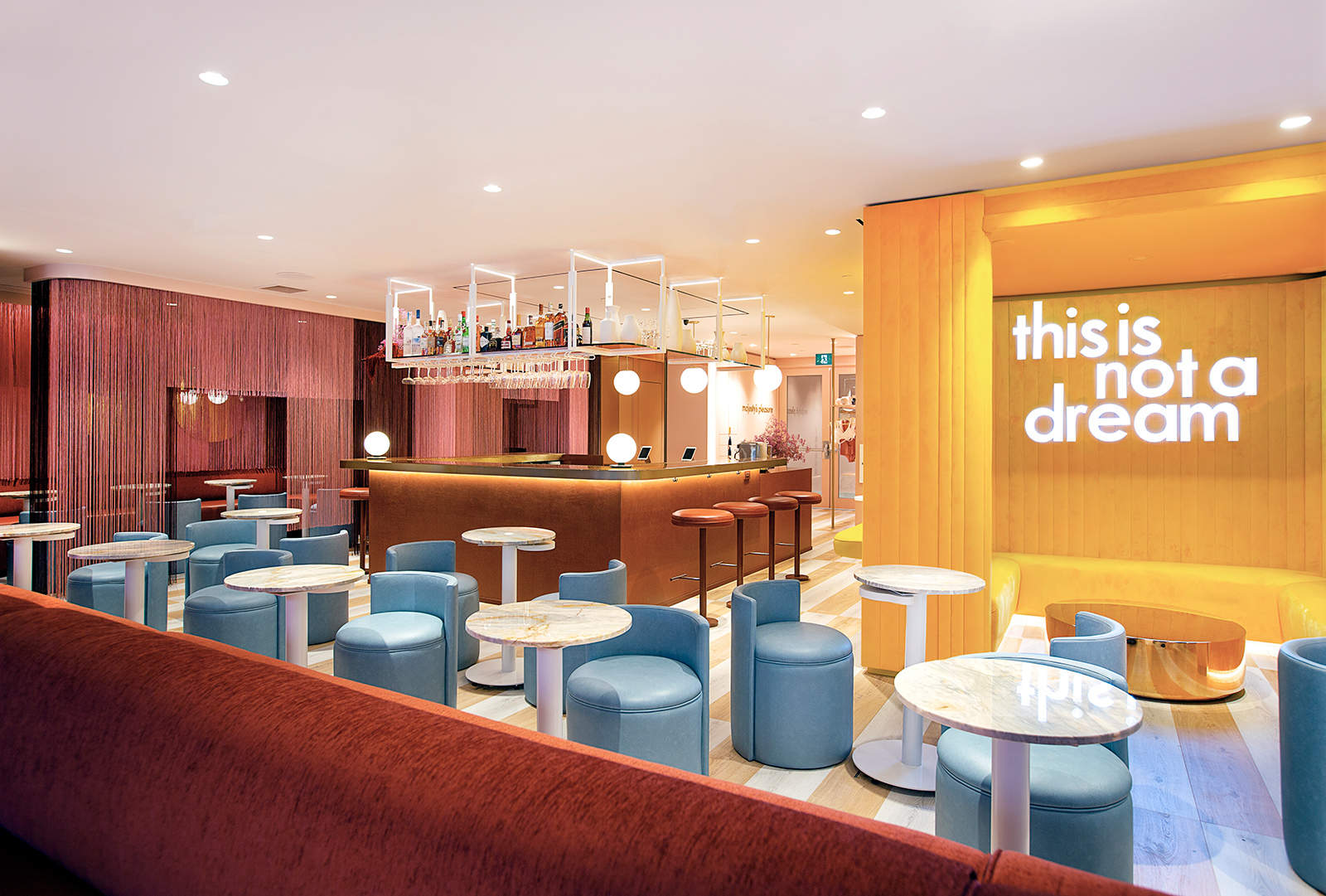 Neighbourhood nail salons and convenience-first beauty bars like The Ten Spot are perfect for fitting in a quick, efficient manicure into your weekly schedule. But if you're looking for an elevated salon experience that still feels indulgent and social — without the substantial time commitment of a day-spa visit — there are several innovative spaces across Canada that are worth a visit. From a luxurious high-tea menu to crafted cocktails and chic lounge areas, these destination nail bars offer much more for visitors than an expertly-executed mani-pedi.
Majesty's Pleasure Yorkville, Toronto
Since its arrival in Toronto's King West neighbourhood in 2014, Majesty's Pleasure (previously known as Her Majesty's Pleasure) has become a go-to spot for members of the city's style set looking to enjoy well-crafted cocktails and lattes while getting primped. And the opening of Majesty's Pleasure Yorkville late this summer raises the bar even higher — clients can now access a broader range of services including haircuts and colour in a new, beautifully-designed location. Designed by Studio Author,  the location even features a roomy patio overlooking Yorkville Avenue where guests are welcome to lounge before and after a service.
Loft Nail Bar, Montreal
This pastel-coloured salon on Rue Bonsecours, co-founded by a toxicologist with a strong biology background, offers services ranging from nail art to facials and brow treatments. Don't miss the high tea menu, complete with pastries, macarons and mini quiches, that you can book with a friend alongside a classic manicure or pedicure.
Distilled Beauty Bar, Calgary
This popular Calgary café and full-service salon, designed by local talent Nam Dang-Mitchell, is a one-stop shop for a great pampering session. Besides nail services, Distilled offers medical treatments such as lasers and peels, a wide range of beauty offerings, and a coffee and wine bar with craft beers and signature cocktails on the menu that can be enjoyed during, or outside of, your service.
Yellow Door Studio, Oakville
A combination café, nail bar, and lounge, Yellow Door Studio in Oakville, Ontario, is a space where you're encouraged to linger and relax. There is a cozy lounge area, special community events, and even weekly yoga sessions in the fall. The salon only uses non-toxic polishes, and every service at the cozy space includes a tea or handcrafted espresso drink of your choice.
Drift Luxury Nail Bar, Calgary
Founded by a Registered Nurse, this salon's focus is on wellness, inclusivity, and relaxation. In this space where the menu offerings and pricing are gender neutral, everything from the soy-based nail polish remover to the animal-friendly colour options have been chosen with care.  There are daily promotions, and you can enjoy a guided-meditation through the Mindfulness app during your nail service.
Bota Bota, Montreal
Montreal's famous floating day spa, Bota Bota, offers a broad range of salon services, including manicures and pedicures. While booking one won't give you access to the adults-only spa's popular water circuit, you can enjoy a view of the water and the city's Old Port area during your appointment. Then, stop by the spa restaurant, La Traverse, for a delicious meal or snack featuring healthful dishes made with Quebec produce.
_________
Never miss a story. Sign up for NUVO's weekly newsletter, here.