Patrick Watson On His Sound, His New Album, and a Community of Noise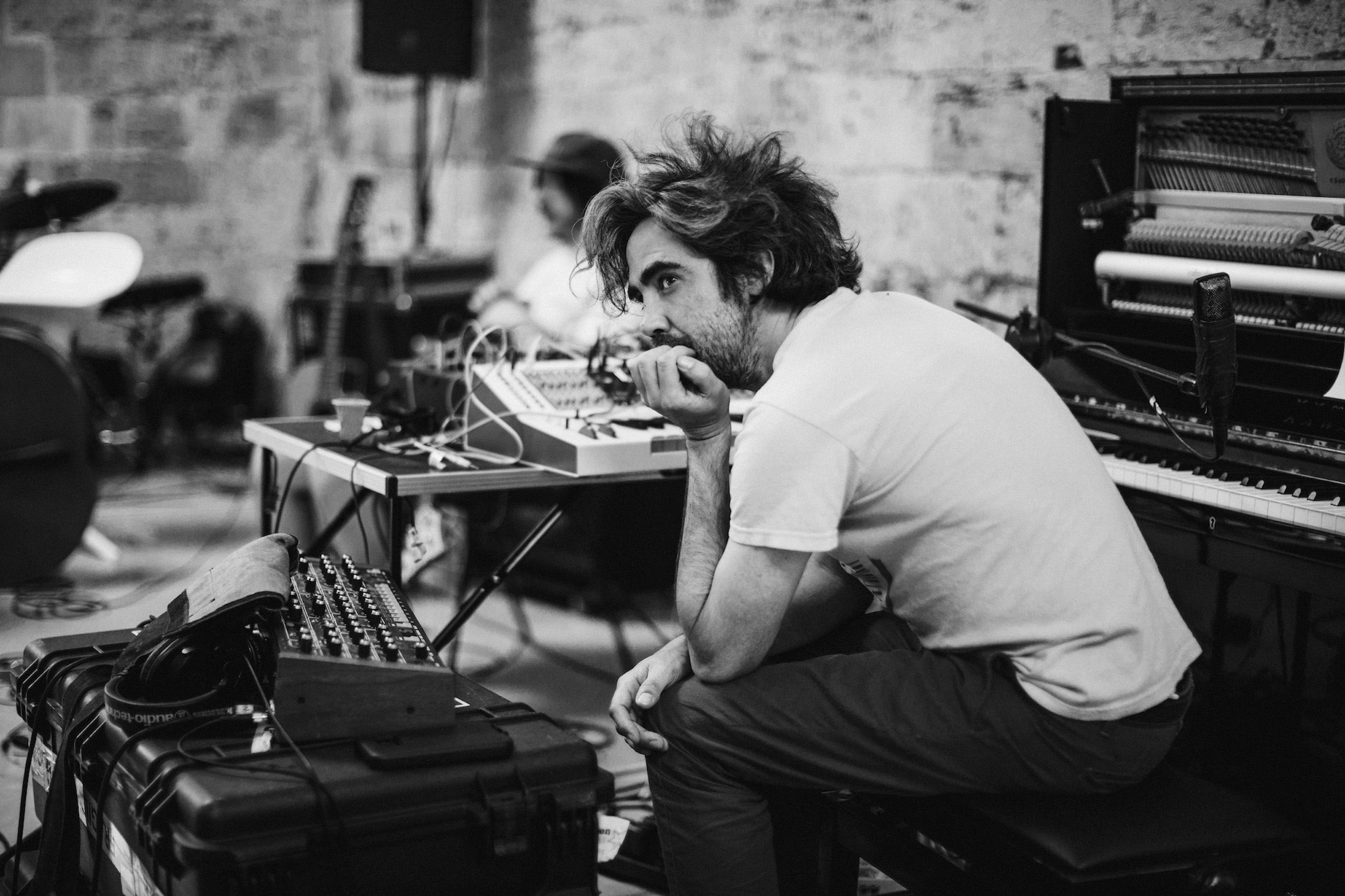 Since releasing albums in the early 2000s, Montreal-based singer and composer Patrick Watson has done everything from playing in ersatz venues to working on music with the late Leonard Cohen (and back again), giving him a unique perspective on the changes and consistencies in the Canadian music scene over the years. Now, with the release of his new album, Wave, Watson is proving yet again his ability to innovate and push boundaries with his music.
The album, much like his discography in general, is centred primarily on the voice and the narrative it carries. "It's a very personal and bizarre instrument," Watson says of the voice, and especially the singing voice.
On Wave, Watson draws influence from a variety of great singers; experimentation has allowed him to reach his current sound. In the narrative-driven boundaries of Wave, he speaks of the need for a "strong conviction behind each word."
"You're singing a certain vulnerability," he says. And the album certainly reflects this—all the cards are on the table for Watson, who uses the album to work through loss, longing, and the feeling of being taken by the moment. He says the album "romanticizes the holes that people carry around their whole lives, and how they hold on to them." It's hard not to empathize with these sentiments spoken by Watson, whose calm demeanour and critical yet disarming speech is eminently relatable.
Watson is concerned with focusing on folk music without being weighed down by genre.
Watson is concerned with focusing on folk music without being weighed down by genre. "'Melody Noir' sounds like a Venezuelan folk song," he notes, "while 'Turn Out the Light' sounds inspired by R&B." His audience is as varied in age as it is in interest, and this seems to be a result of his dedication to variation and experimentation with style.
"All the songs are narrative-driven. The instrumentation tells the best story for the lyrics," Watson insists. He also emphasizes that music is to be looked at through a broader lens and with the understanding that our current experience is a small slice of thousands of years of music. This long history is evidenced by its importance to the well-being of individuals and communities.
Watson's drive to find unusual venues and use of impromptu street shows testify to his faith in the conciliatory power of music. His experience in Montreal, with that city's communitarian and DIY ethos, has shown him that it is "up to a community to make a space for music" and that folk music is not only a genre but music for the people—and as varied and specific as the people who make it.
"Noise is good for people," he says as the conversation wraps up. People will surely agree as they listen to Wave.
Listen to "Melody Noir", one of the singles from Wave, here:
Photography by Ilenia Tesoro 
_________
Never miss a story. Sign up for NUVO's weekly newsletter, here.