5 Winery Restaurants to Enjoy in the Okanagan This Summer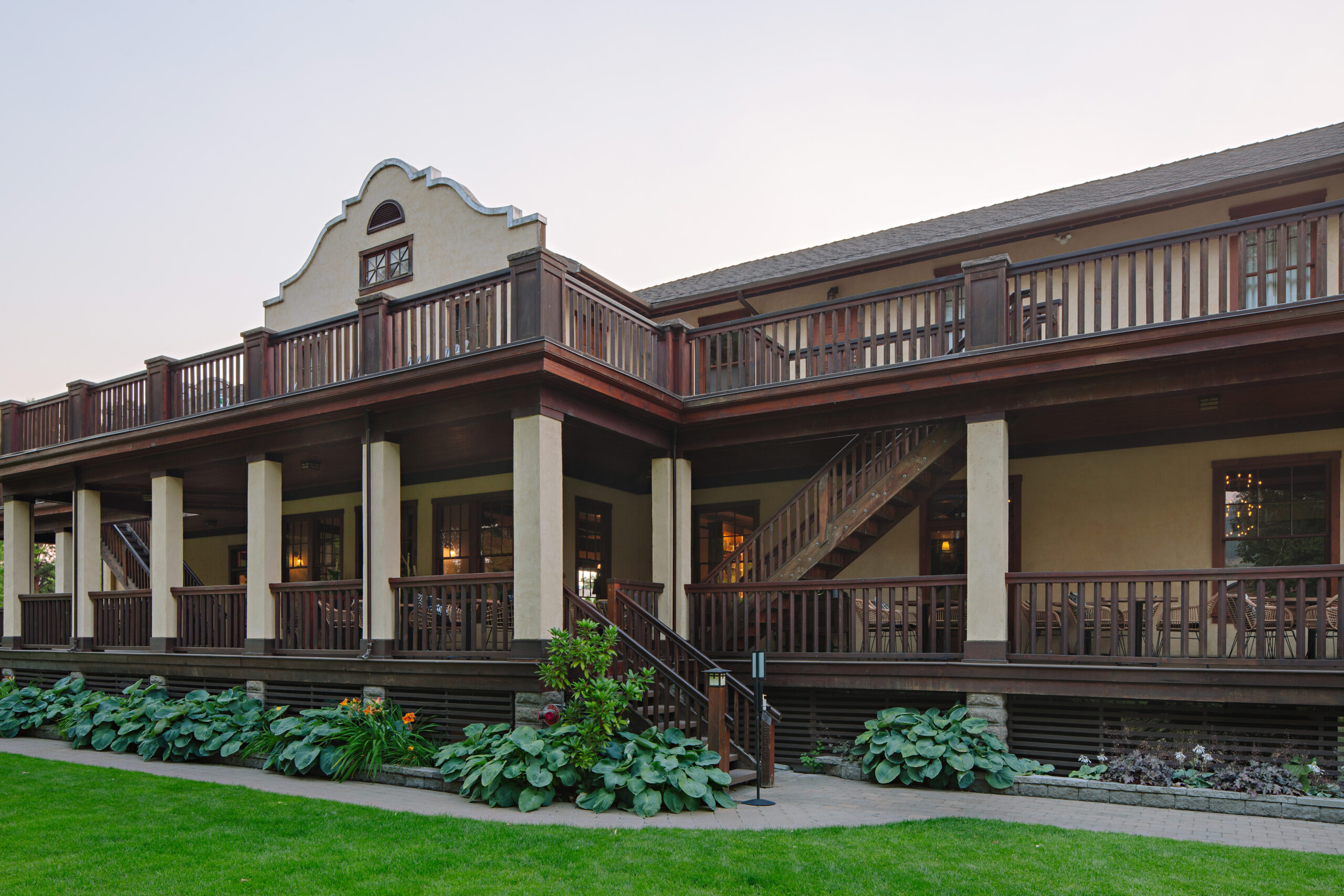 While the main draw of wine country is self-evident, there are plenty of auxiliary reasons to visit, food chief among them. Now that vineyards are open to the public, and Okanagan Lake is finally warm, NUVO has rounded up five great winery restaurant experiences for visitors to enjoy between bottles of merlot.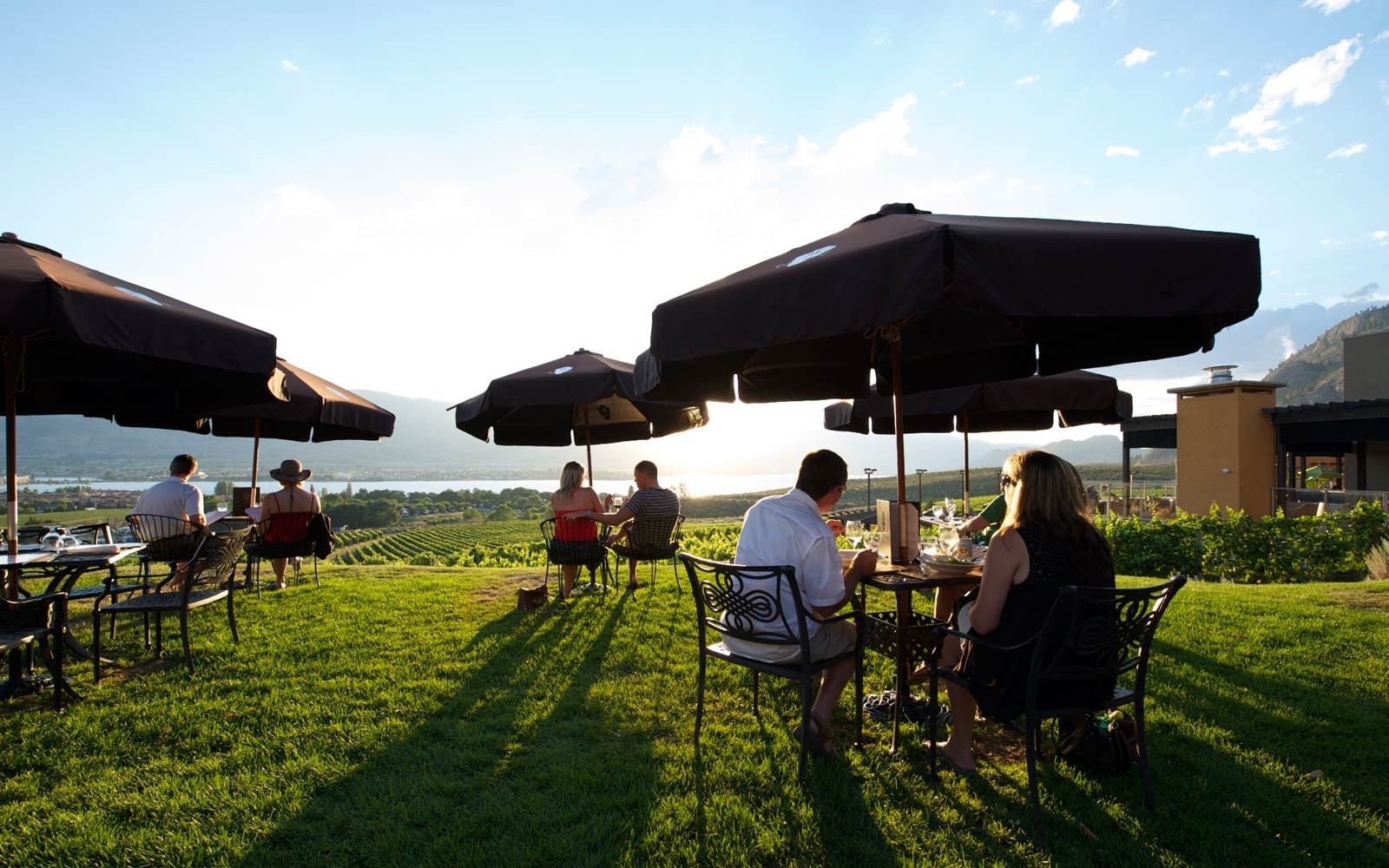 Nk'Mip Cellars, the world's first Indigenous-owned winery, which is operated by the Osoyoos Indian Band, tends its vineyards and makes its wines in a way that honours the band's culture. Similarly, the Patio Restaurant at Nk'Mip Cellars, helmed by chef Ian Stilborn, offers an experience that celebrates the Four Food Chiefs (bear, salmon, bitterroot, and Saskatoon berry), key elements of Indigenous cuisine. Enjoy a bison taco alongside one of Nk'Mip's upper-tier Mer'r'iym meritage blends.
About 20 minutes north of Nk'Mip Cellars, Phantom Creek Estates is one of the Okanagan's most exciting new wineries with an equally exciting new restaurant. Led by chef Alessa Valdez, the estate restaurant serves small, seasonal menus that pair perfectly with the wines made just around the corner. Valdez' cuisine offers simple, staple proteins enlivened by Asian and Middle Eastern flavours. The summer menu features albacore tuna with togarashi, beef tartare with pickled shimeji, duck with a hoisin jus, and pork with Jerusalem artichoke and harissa. Named the 20th best new restaurant in Canada by Canada's 100 Best, the Restaurant at Phantom Creek is striving for greatness.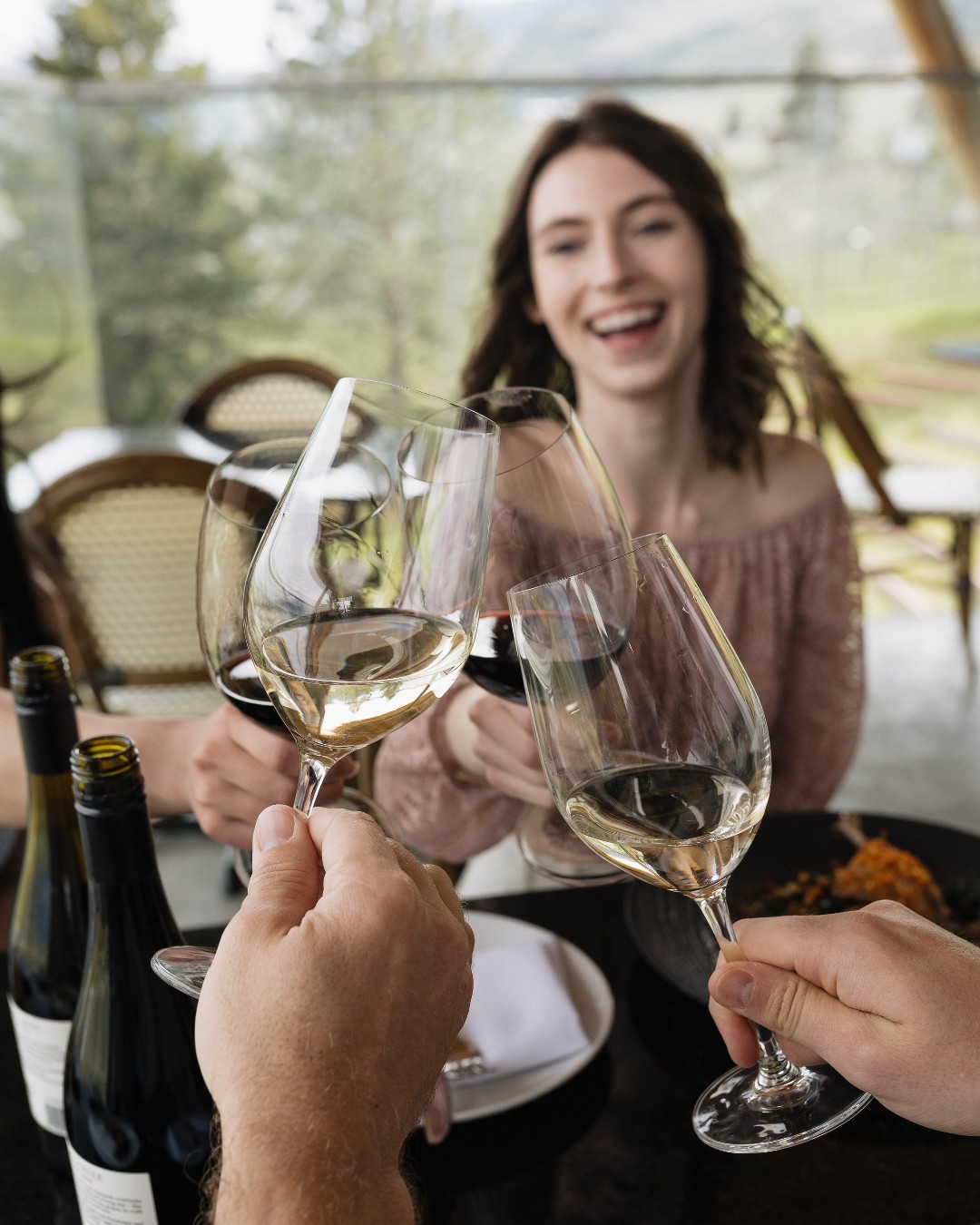 Tinhorn Creek Vineyards' Miradoro Restaurant is one of the better-established winery dining experiences in the Okanagan. But that's not to say its culinary program isn't innovative. Returning to his family's agricultural roots, executive chef Jeff Van Geest (formerly of Bishop's and his own Aurora Bistro in Vancouver) packed up and moved from the city to the Okanagan—and ever since, Miradoro has been turning out some fantastic locavore cuisine. Besides his propensity for local ingredients, Geest chooses funky, gamey flavours. Mushroom dusted steak, wild boar ragu, and a salad featuring a balsamic pickled egg are currently on the menu.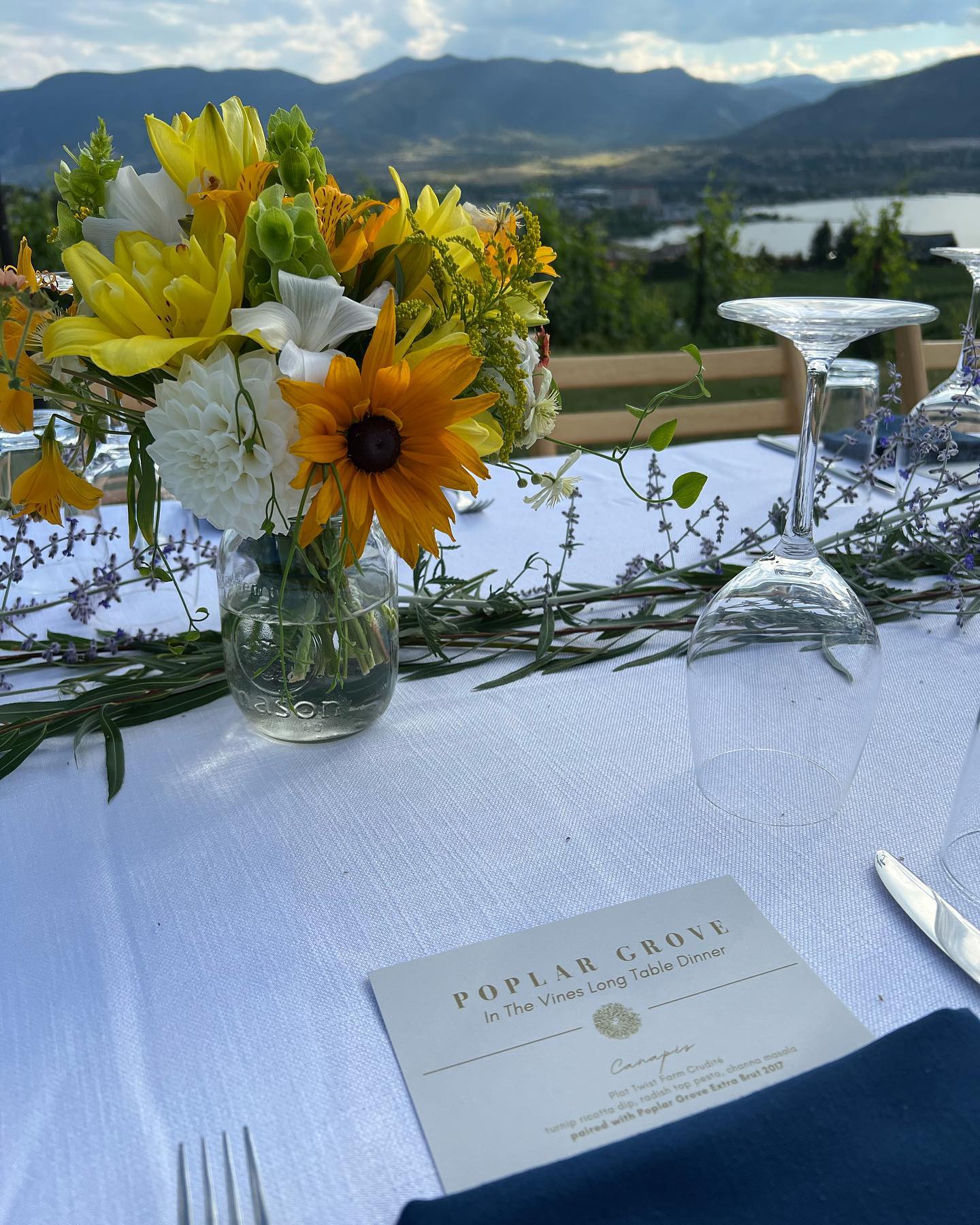 Where Penticton meets the Naramata Bench, the Restaurant at Poplar Grove and head chef Rob Ratcliffe are dishing up a menu that pairs nicely with the estate's bubbles, rosés, and whites—and the reds too. Having grown up just outside of London, Ratcliffe might be expected to lean old world, but in reality, his cuisine is West Coast with Asian and American influences. On Munson Mountain, with views of Penticton's downtown, Okanagan Lake, and the estate vineyards, there is no better lunch spot for taking in the majesty of the valley.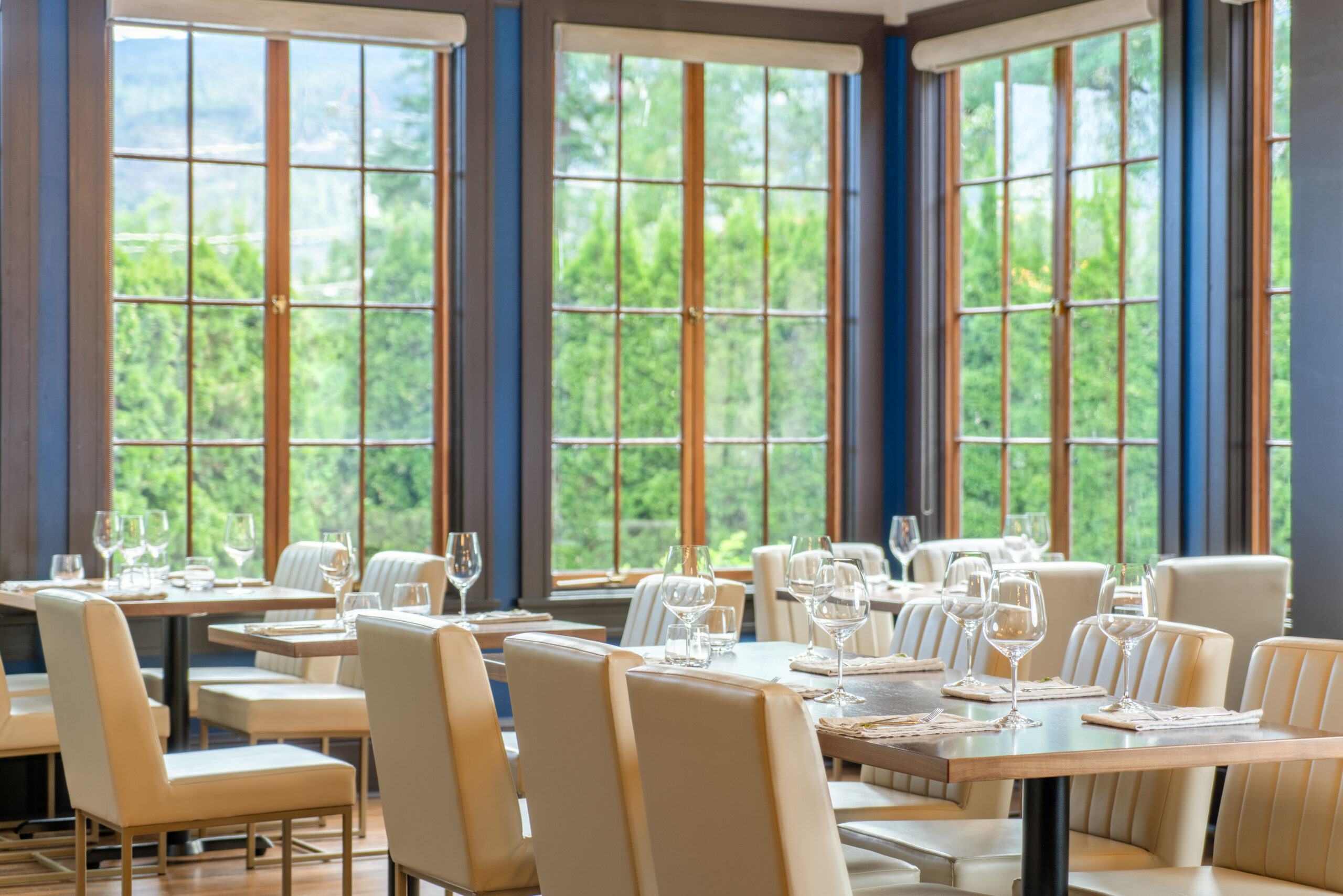 While it's technically not a winery restaurant, the Restaurant at the Naramata Inn is smack dab in the middle of what may be the most densely planted part of the Okanagan, and so it feels like the restaurant for a number of estates. Chef Ned Bell is well known for championing B.C. cuisine, and there is no better way to enjoy it than after checking out a few of the local wineries. You can swing by the aforementioned Poplar Grove for a glass of rosé, head over to Little Engine Wines for a taste of Burgundy in the Okanagan, or farther up the Naramata Bench, pop into Nichol Vineyard & Estate Winery for the iconic pinot gris or syrah. Just remember when visiting that the main event is still to come, and there'll be wine.