5 Ridiculously Luxurious Wine Accessories
For when a bottle of Dom just isn't enough.
Apart from a standard corkscrew and a basic stemmed glass, wine accessories are luxuriant but totally unnecessary. Sure, a decanter is requisite for those lucky enough to drink well-aged wines, but to be quite frank, any spit-shined vase can do the trick just as well as cut-crystal. But isn't wine itself an unnecessary luxury? We love it exactly because it is an escape from the mundane necessities of everyday life. Wine is fun and its accessories can be too. Here are five of the most fun—and totally unnecessary—accessories available to today's hedonist.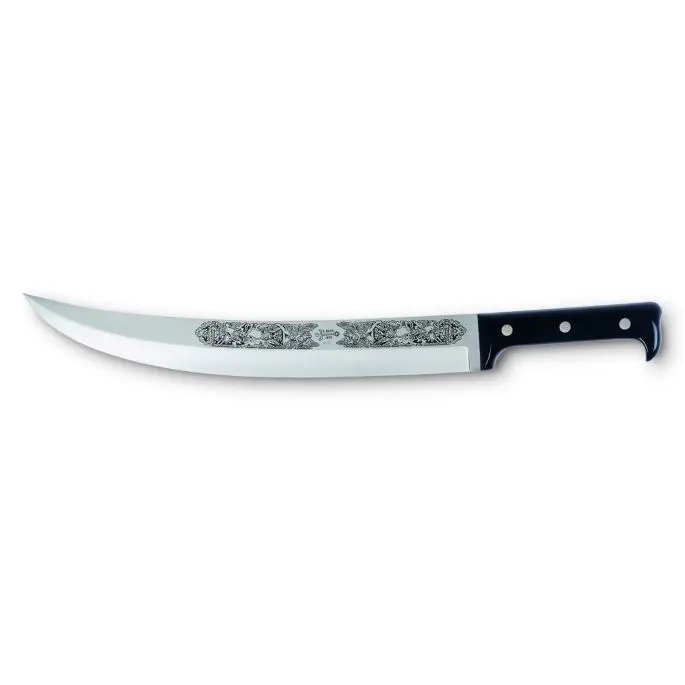 Everyone knows that a good dinner party begins with a glass of bubbly. So should your luxury wine accessory shopping list. Berti's Champagne Saber is the ultimate accessory with which to perform wine's most unnecessary trick—sabrage. And while it can be performed with a medium-sized butter knife, why not kick off your party in style? If it was good enough for Napoléon, it's good enough for you.
Wine key; waiter's corkscrew; wine opener; the traditional corkscrew goes by many names, but any sommelier worth her salt will agree: there isn't any use in spending money on a fancy one. Well, it's a good thing you're not a sommelier then, isn't it? These corkscrews from one of the foremost authorities on traditional Laguiole knives, are still handcrafted in the Aveyron Department in France—an area that, funnily enough, is one of France's lesser wine regions.
So, you've graduated from tumblers to proper stemware. There can't be any further frontiers of elegance, can there? The blown glass masters at Zalto, the cult counterpoint to ever-popular Riedel, think that there is. Probably the most reasonable and attainable buy on this list, Zalto's universal glass is as thin a potentially-shattering implement that any sane person would ever want to handle.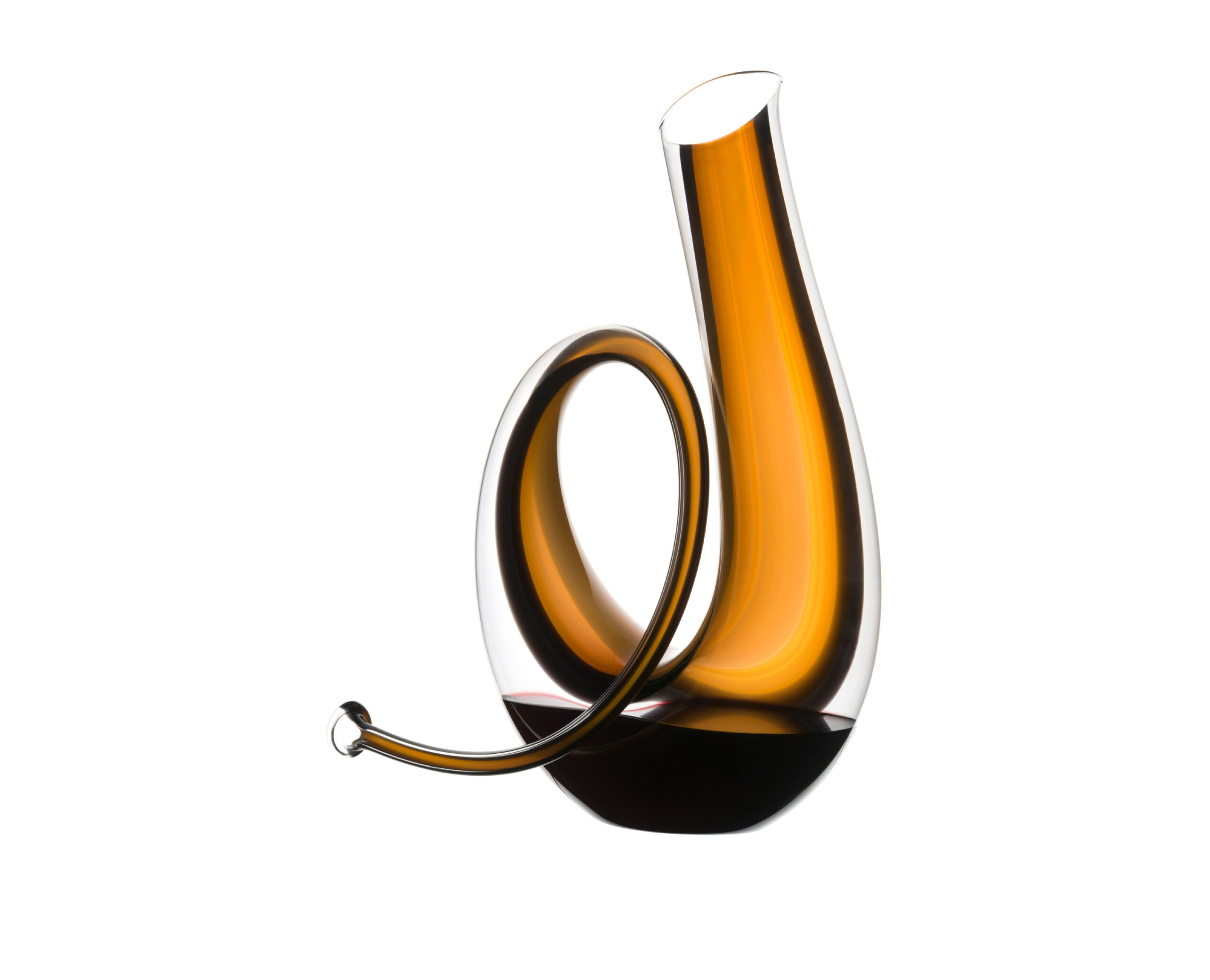 Speaking of Zalto's infamous counterpart; Riedel's horn-shaped decanter is just about the most flamboyant piece of wine paraphernalia imaginable. Decanters are supposed to be the most utilitarian tools imaginable—broad and deep vessels that allow a wine to aerate—but this thing is the least. There are so many questions that beg asking: is it playable? what does mail delivery have to do with horns? is it even possible to clean? out of which end do you pour the wine?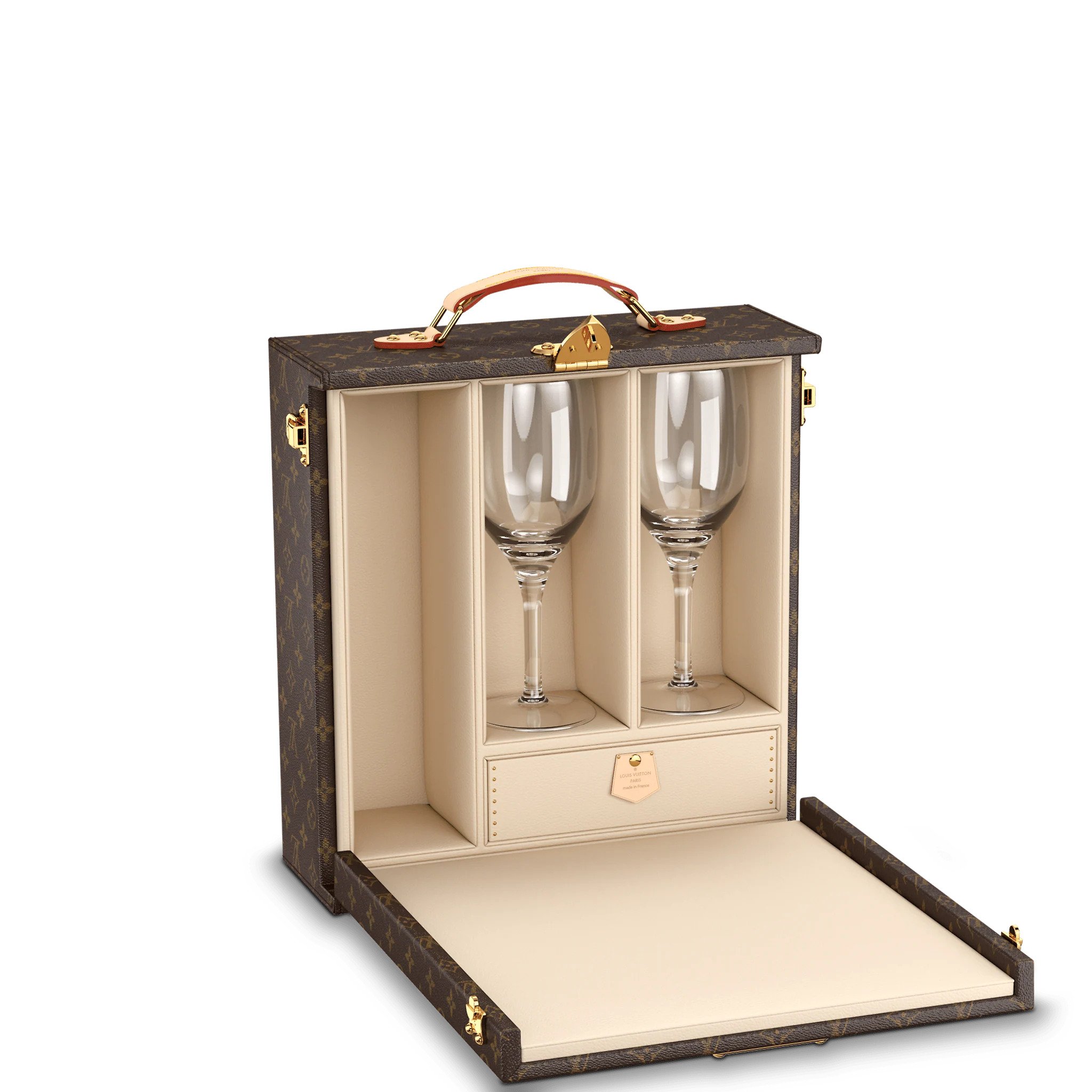 Ok, technically speaking, this might be the most useful item on this list. People have been doing a lot more public drinking lately and I really don't think any ticket-giving authority has the gumption to make a move on a couple picnicking with Louis Vuitton accessories. But who knows how long this will even be a luxury accessory? Judging by LVMH's booze portfolio's current rate-of-growth, it might come for free with your next bottle of Veuve Clicquot.