Toronto's Union Station celebrates.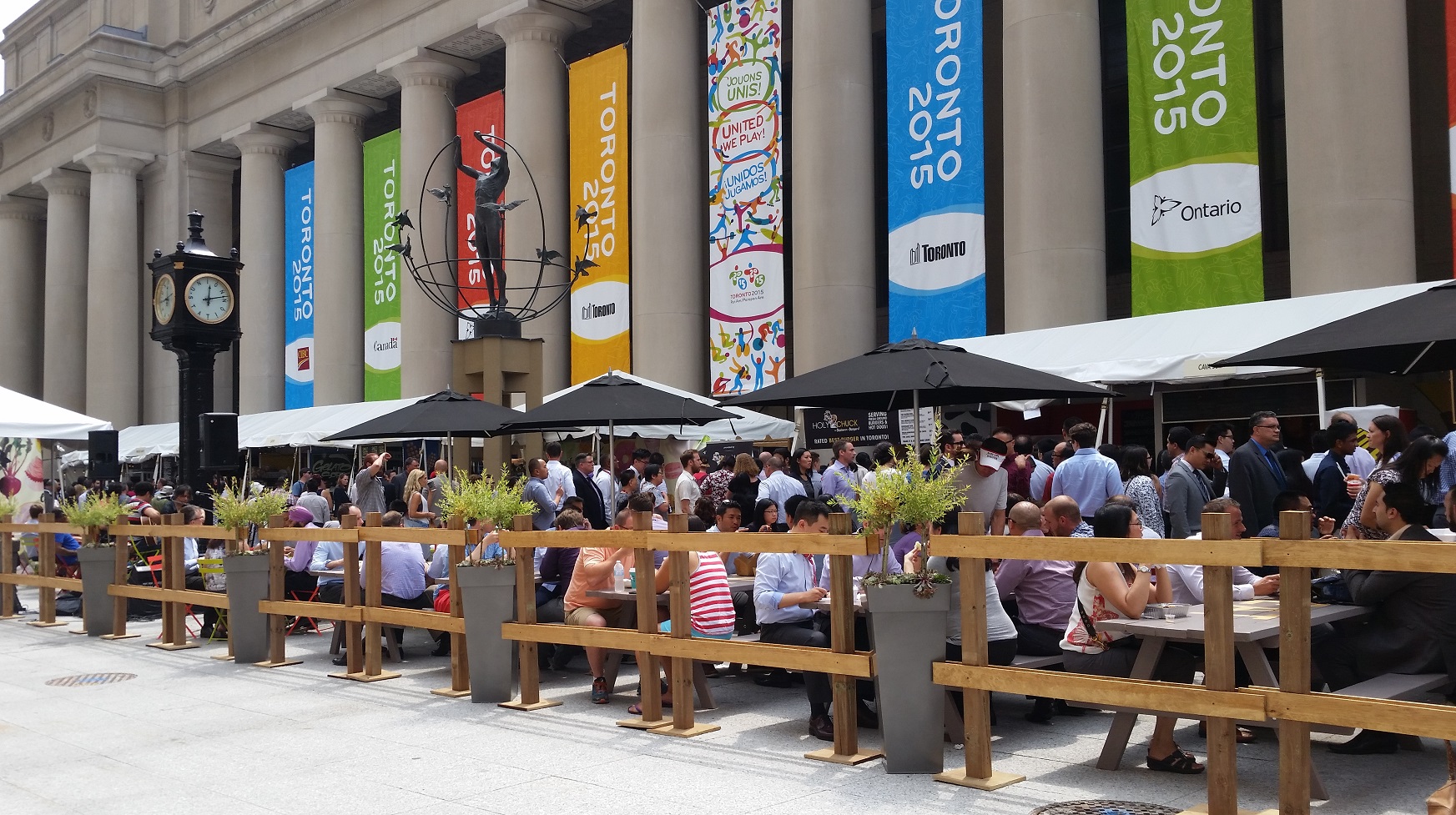 Passersby of Toronto's Union Station last summer might have happened upon something unexpected. Clustered near the Sir John A. Macdonald Plaza, white tents sheltering pop-up shops and performers entertained gathering crowds, drawn by the aromas of globally-inspired food vendors. Now confirmed for its second year, the newly rebranded Union Summer is a 71-day-long food market and cultural festival, encouraging locals and visitors alike to slow down and enjoy this vibrant corner of the city.
Charlene Lo, who heads brand and communications for Union Summer, says the team behind the station's revitalization hopes that with the second annual market, the heritage building can soon become regarded as a culinary and cultural destination. "Our vision is for Union to be more than a transit hub; [we wish] to transform it into a place where Torontonians and visitors can gather, explore, shop, eat, and enjoy," she explains This summer, some of that enjoyment will surely be derived from the presence of Carbon Bar's house-smoked barbequed meats, Death In Venice's gelato, Momofuku Noodle Bar's Asian dishes, Barsa Taberna's Spanish tapas, and Gushi's Japanese street food, among others. Parts & Labour Catering is helming a licensed bar on Thursdays through Sundays, and a colourful roster of carts, selling everything from churros to fresh flowers, will grace the square daily to ensure that there's something for everyone—whether you're staying to watch live cultural performances with a craft beer in hand, or simply picking up goodies to take home, consider Union Station a destination in and of itself.
Union Summer is open seven days a week, June 27, 2016–September 5, 2016, from 7 a.m.–9 p.m. on weekdays, and 11 a.m.–sunset on weekends at the Sir John A. Macdonald Plaza, Union Station, 65 Front Street West, Toronto, Ontario.