Inside TIFF 2021: What Will This Year's Festival Look Like?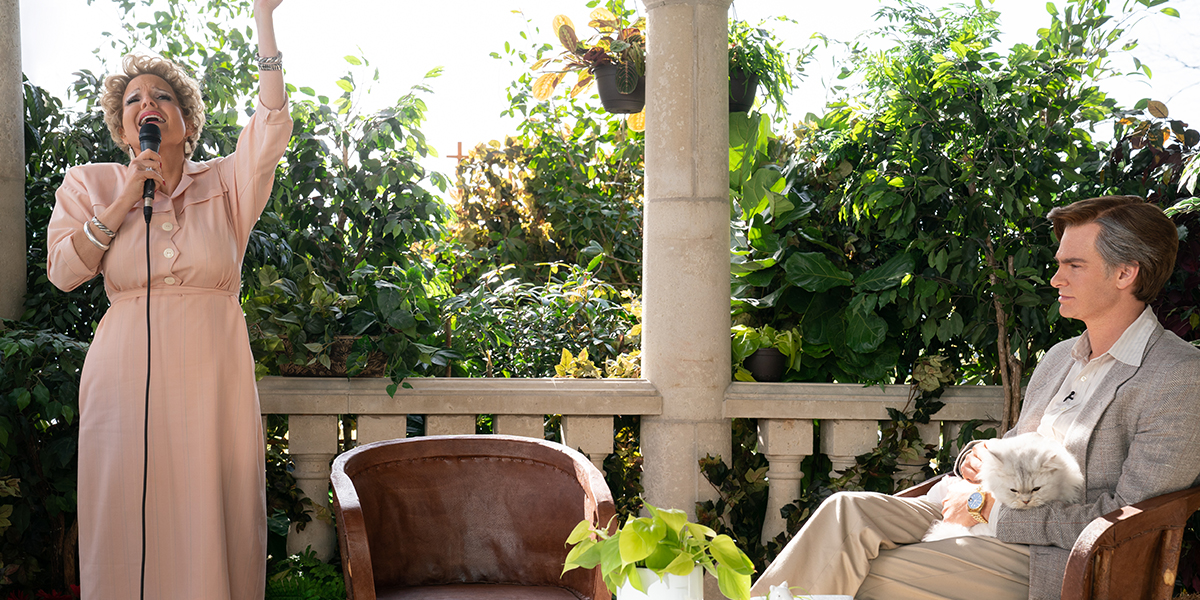 In Canada, the Toronto International Film Festival (TIFF) has always been noteworthy for film fans. The festival typically takes over King Street West, along with a good chunk of the city's downtown.
With the spectre of the pandemic lingering in the city, the 2021 iteration has different parameters.
The good news is that international fans, media, and celebs will be able to attend—provided they have proof of vaccination or a negative COVID test within 48 hours. A vaccination receipt from Ontario Health or local health provider or the results of a PCR or rapid antigen test is required for entry to in-person TIFF events.
It's essentially a no-contact festival.
No paper tickets
No indoor lineups
No concessions at any indoor venues
No access without a mask
Saddest of all, there will be no TIFF-sponsored major parties, receptions, or dinners.
However, there are two drive-in theatres where COVID rules are relaxed. Public screenings will include a digital option only accessible to audiences in Canada and available for a four-hour window based around the festival screenings.
Celebrity sighting opportunities, a perennial bonus of the festival, will be harder to come by, even for media. Red carpet access will be limited, and the stars will only be able to unmask for a few brief photos and interviews.
Among the celebs expected are Keira Knightley, Jessica Chastain, Justine Bateman, Benedict Cumberbatch, Kenny G, Denis Villeneuve, and Dionne Warwick. Any talent in the country for more than 48 hours, along with TIFF execs and any staff who are in close contact with talent, are required to be tested for COVID-19 every 48 hours.
The glitz and glamour will be reduced, and certainly the city will see fewer TIFF party hangovers. It distills the festival experience down to its most basic element: a love of film, of which there are many gems to be discovered.
Here are some of the titles we are looking forward to:
High-Profile Films
The Eyes of Tammy Faye (dir. Michael Showalter)
Jessica Chastain plays against her usual poised self in a story that is sympathetic to the flamboyant televangelist Tammy Faye Bakker. Chastain will also receive the TIFF Tribute Actor Award (along with Benedict Cumberbatch).
Belfast (dir. Kenneth Branagh)
Judi Dench, Ciarán Hinds, Caitríona Balfe, and Jamie Dornan star in a coming-of-age story set in late-1960s Belfast, Northern Irelane (where Branagh was born).
Last Night in Soho (dir. Edgar Wright)
Hot property Anya Taylor-Joy stars in this psycho-thriller set in swinging London in the 1960s, about two women mysteriously linked across time.
Maria Chapdelaine (dir. Sébastien Pilote)
A lush adaptation of the Canadian classic romance by Pilote, who won best Canadian film at TIFF 2018.
Art House
A Night of Knowing Nothing (dir. Payal Kapadia)
A debut hybrid feature that won best documentary award at Cannes for a trippy story about love and contemporary India.
Memoria (dir. Apichatpong Weerasethakul)
The noted Thai filmmaker shot his first film outside his home country, starring Tilda Swinton in an enigmatic story set in Colombia. Co-winner of the Jury Prize at this year's Cannes.
Angakusajaujuq – The Shaman's Apprentice (dir. Zacharias Kunuk)
The Nunavut-based filmmaker (Atanarjuat: The Fast Runner) returns to the festival with this animated short, part of the Short Cuts program.
Documentaries
Attica (dir. Stanley Nelson)
A look at the infamous prison uprising, the largest in U.S. history, via interviews with inmates and other witnesses.
Oscar Peterson: Black + White (dir. Barry Avrich)
An affectionate look at the late, great Canadian jazz pianist and bandleader. Notably, one of several music-based docs at this year's fest.
A tribute to Abenaki American Canadian filmmaker Alanis Obomsawin.
With several of her documentary films screening during the festival.
A Walk on the Wild Side
 After Blue (Dirty Paradise) / After Blue (Paradis Sale) (dir. Bertrand Mandico)
Described as "an erotic sci-fi acid western" set on a planet where only women can thrive.
Hellbound (dir. Yeon Sang-ho, Choi Gyu-seok)
Set in a world where shadowy figures can snatch you from the street and send you to hell, based on the webtoon The Hell.
Neptune Frost (dir. Saul Williams, Anisia Uzeyman)
An Afro-sonic sci-fi musical by composer Saul Williams about an intersex hacker, romance, and revolution set in Rwanda, and executive produced by Ottawa-based the Halluci Nation.
Festival Bonus X2
First, a special surprise world premiere screening of a movie by Steven Soderbergh. TIFF has been coy about the title, with ticket availability yet to be announced. Then, fans can catch the much-touted local premiere reboot of Dune weeks before it comes to local movie theatres, with screenings at the Scotiaback Theatre and Cinesphere IMAX Theatre, and in a new feature called the Canadian Satellite Screening, at the Cinéma Banque Scotia in Montreal.