Introducing SLM, Montreal's Rising Hip-Hop Artist
This story is part of our Black Canadian Artist Spotlight, a series promoting and highlighting exceptional Black musical talent across Canada. It is also a platform for Black Canadian artists to share their stories, opinions, and perspectives on racial equality and the steps we can take to enact lasting change in a country that is not exempt from a legacy of racism.
SLM (pronounced "Slim") is still relatively new to the hip-hop industry, yet her growth has been exponential. "I've been making music for about a year [but] writing for longer than I've actually been executing the process," she says. The Montreal rapper has had the unique experience of coming up during a pandemic: benefiting from the global reach of online performances but missing out on the chaotic energy of live shows.
Her debut full-length album SLM: The Complete Flex Season—influenced by the box DVD sets she used to collect when she was young— is filled with high-tempo, confidence-boosting anthems like "Flex." Though the project took longer than expected due to pandemic delays, SLM trusts the process. "I'm thankful because it allowed me the downtime to really figure out what it was I wanted to accomplish with this project, which was creating a full body of work that in sequence sounds cohesive," she says.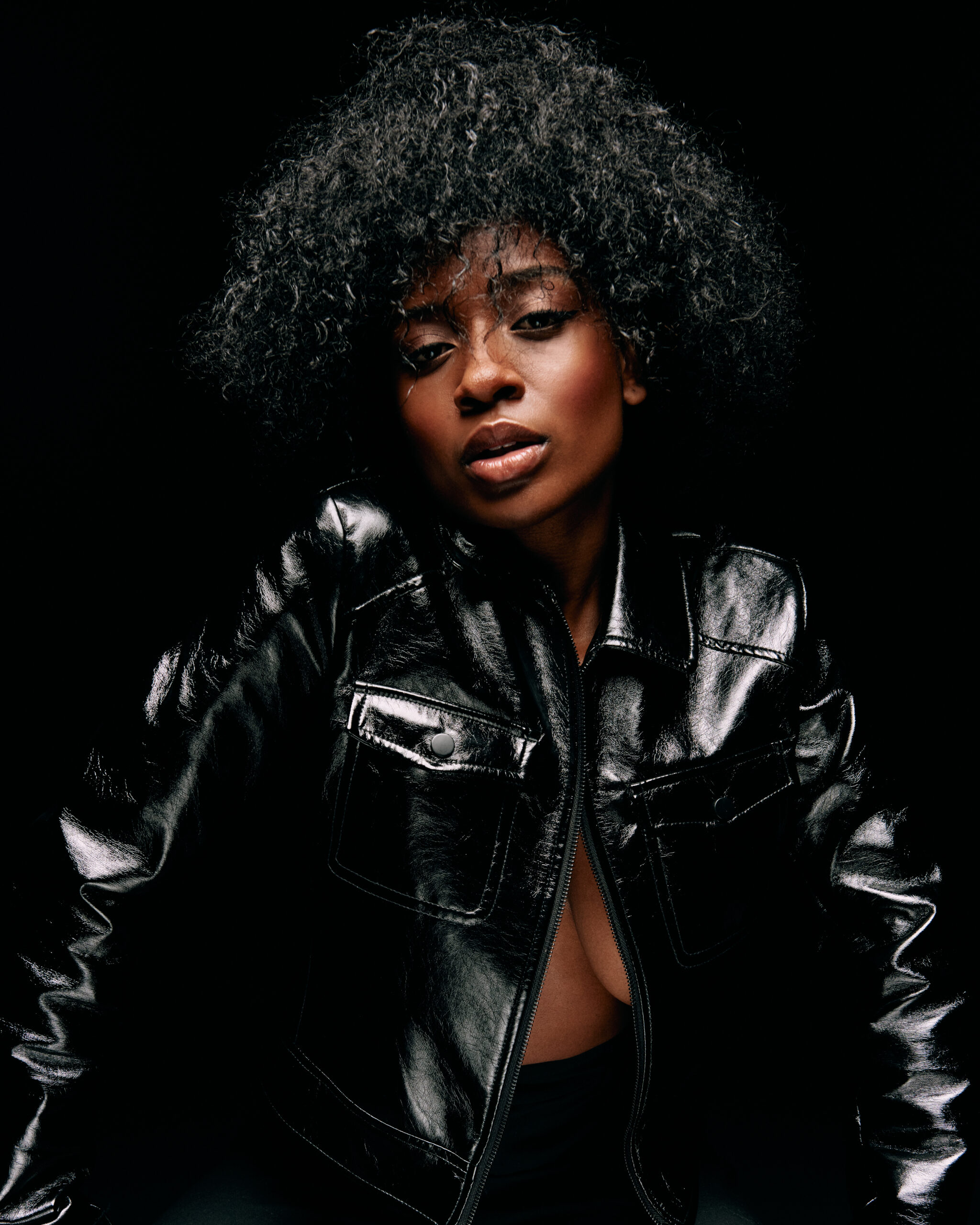 But she is far from content. Inspired by the icons fronting the vanguard of female hip-hop, from Nicki Minaj to Missy Elliott, SLM is aiming high. "I'm never satisfied with what I put out, because I always know I can push the edge and go a little harder every time, and I do," she says of her sound, which recalls the brazen delivery of hip-hop duo City Girls or rapper Saweetie.
Right now, her priorities are to improve her artistry, a process she says is so constant that she's already progressed beyond the sound of The Complete Flex Season. "Because I've been working on [the album] for a year I'm already on to a bunch of new other stuff that I can't wait to release," she says. "[I've gotten] a lot better in terms of my delivery, my flows, my confidence and comfort being in a studio, working with different producers, and being vulnerable on different levels."
Beyond her music affiliations, SLM developed a following last summer through her work in speaking up for the BLM movement, "At the most recent peak of the Black Lives Matter movement in 2020 I decided that I was going to use my voice to try to educate people on how they could be of help and of service to Black people and any people who suffer from racial injustices in this province," she says. "Through Instagram, through sharing little anecdotes [or] me talking about how you can actively help, how to intervene if you see someone being treated unfairly or violently, how to use your voice as a white person to help the cause effectively."
But she doesn't consider her efforts as acts of activism. Her existence as a Black artist is a political statement in itself. "I'm an activist everyday just because I am Black but I don't consider it a title, it just is what it is," she says. "As a visible minority, I have to stand up for myself in order to stand up for others."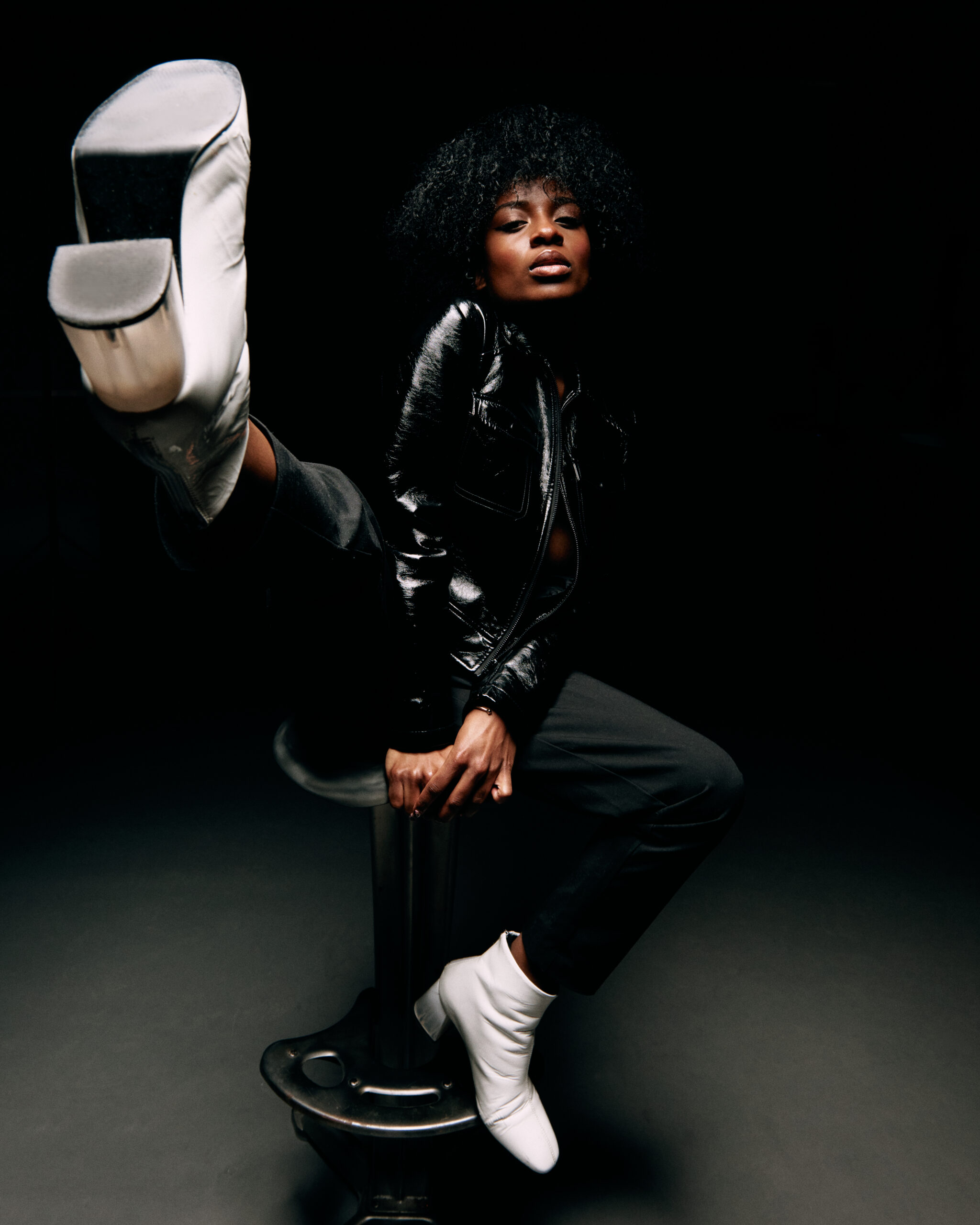 On speaking up, she says, "A lot of people don't like to be vocal and make themselves uncomfortable and therefore make others feel uncomfortable, but that's the thing that needs to change. People need to be uncomfortable so things can start getting adjusted. It's not easy, but nothing is easy. That's what makes it uncomfortable."
Production by GLDN Productions; Assistant Nicolas Caporali; Stylist Racky Sow; Grooming by Mayillah; Shot on location at Never Apart.