Popular mechanics for grown-ups.
What's the one place in Vancouver where you can capture your shadow, dance across a giant piano, and whip up a batch of "elephant's toothpaste"? Science World, of course. Nestled along False Creek in a glittering geodesic dome, sometimes referred to as the "golf ball", Science World is a cultural institution with a history dating back to 1977.
With highly interactive galleries, live demonstrations, and immersive Omnimax movies, the science centre has long been a popular destination for weekend family outings and school field trips. In other words, it is not uncommon to find the spherical building echoing with the delighted shrieks and squeals of children on any given day. Luckily for grown-up amateur scientists, Science World has begun offering an alternative way to visit—namely, a series of after-hours, adults-only events held throughout the year. Science with a side of sophistication? Eureka.
Science World After Dark
Held once a month, Science World After Dark is an evening filled with music, food, drink, and of course, science. This is often the best way to explore the newest exhibition, be it the science of sexuality, quantum mechanics, or the animation secrets of Pixar (currently on display until January 2019). Sip beer and wine, listen to international experts, and take part in hands-on activities; Science World After Dark is all about bringing out your inner child—without actually being surrounded by them.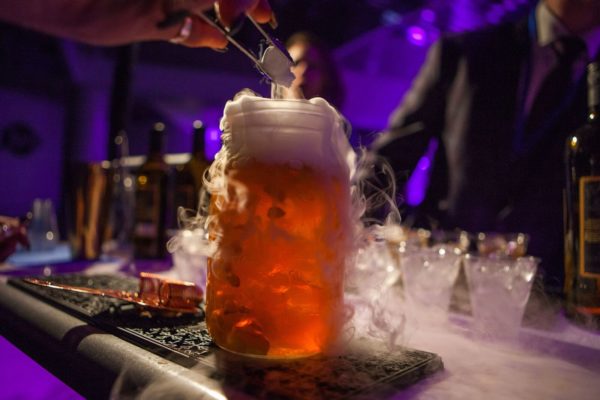 The Science of Cocktails
Some say mixology is an art form, but there is an undeniable science to crafting the perfect drink. The Science of Cocktails, held annually in February, invites you to explore the chemistry, biology, and physics behind your favourite mixed drinks. Enjoy creative libations (think cotton candy garnishes and plenty of dry ice) from award-winning bartenders alongside a tasty selection of hors d'oeuvres from the chefs at local restaurants such as Pidgin, Hapa Izakaya, and Bao Down. It's a night of indulgence with a good cause—proceeds from the event help fund field trips to Science World for underserved schools.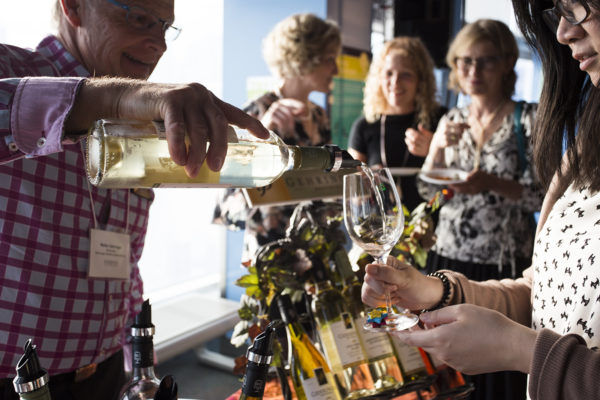 Pairings
This year, Science World hosted its first annual Pairings event—a night celebrating the harmonious connection between food and wine. Guests are invited to nibble a selection of gourmet bites carefully matched with wines from B.C.'s Golden Mile Bench region, including Culmina Family Estate, Tinhorn Creek Vineyards, and Inniskillin Vineyards. In addition to the gastronomical delights are pairing demonstrations, a silent auction, and competitions for the best dish and wine, with all benefits going towards Science World's after-school programs for inner-city students.

________

Never miss a story. Sign up for NUVO's weekly newsletter, here.