La Grande Roue de Montréal
Canada's tallest Ferris wheel.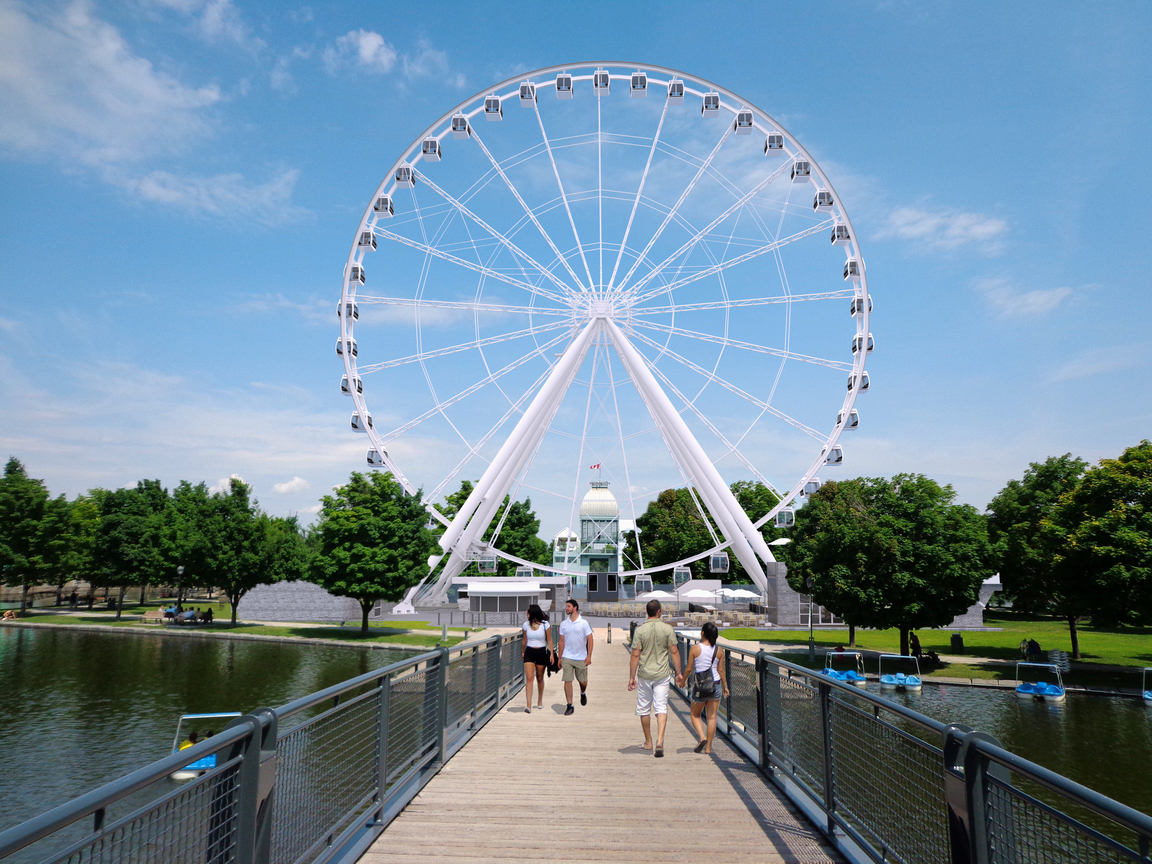 President and CEO of the project, Jeff Jorgensen, attests that the wheel's nook in the Old Port of Montreal will offer premium views of the city, from Mount Royal's iconic cross, to the Buckminster Fuller-designed Biosphere, to the coalescence of Old Montreal's brick with downtown's glass skyscrapers.
The 15-minute tours can be enjoyed in the standard eight-passenger cabins (measuring an extra foot in width and depth compared to similar wheels in Seattle and Myrtle Beach, South Carolina), while those seeking further luxury may opt for a VIP carriage with high-back leather chairs for its four passengers, a champagne cooler, and a vertigo-defying glass floor.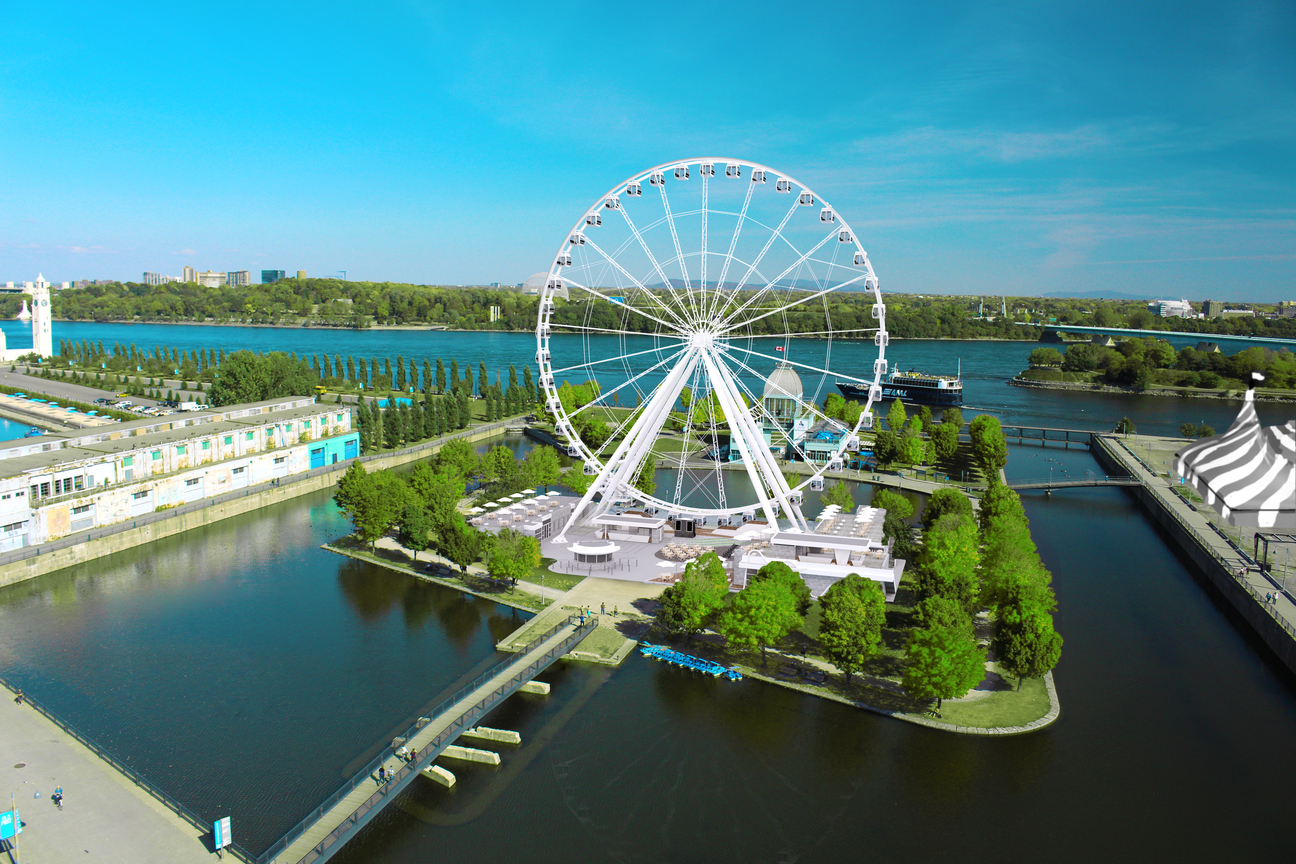 Regardless of thrill factor, the 360° views are enhanced by display monitors relaying historical facts and upcoming local events, and can even be customized when renting for private functions—imagine exchanging vows or sealing a business deal at the crest of the wheel. Whatever the occasion, rides will be carried out 365 days a year. Jorgensen hopes the giant observation wheel will encourage further development to establish the Old Port as four-season destination, with La Grande Roue leading the charge thanks to its climate-controlled cabins (air conditioned and heated as needed) made with UV-blocking glass and specially ordered steel constructed to withstand ice storms and -40°C temperatures.
And what pairs better with beautiful vistas than scrumptious sips and nibbles? Courtesy of the on-site Café de la Roue, fresh pastries, coffee, hot chocolate, or perhaps a glass of wine can fuel winter ascents, while warm weather mounts might be better suited for gourmet ice cream. The Bistro de la Roue, soon to be home to the city's largest terrasse, will eventually host culinary events—Jorgensen hints at the city's Oysterfest as an enticing opportunity—for orbiting passengers taking in a 28-kilometre radius of iconic landmarks. La Grande Roue de Montréal not only gives an unparalleled vantage point of the city's skyline, it will doubtless become an integral addition to it.
Photos courtesy of La Grande Roue de Montréal.
_________
Never miss a story, sign up for NUVO's weekly newsletter, here.