Thirty-five years of Just For Laughs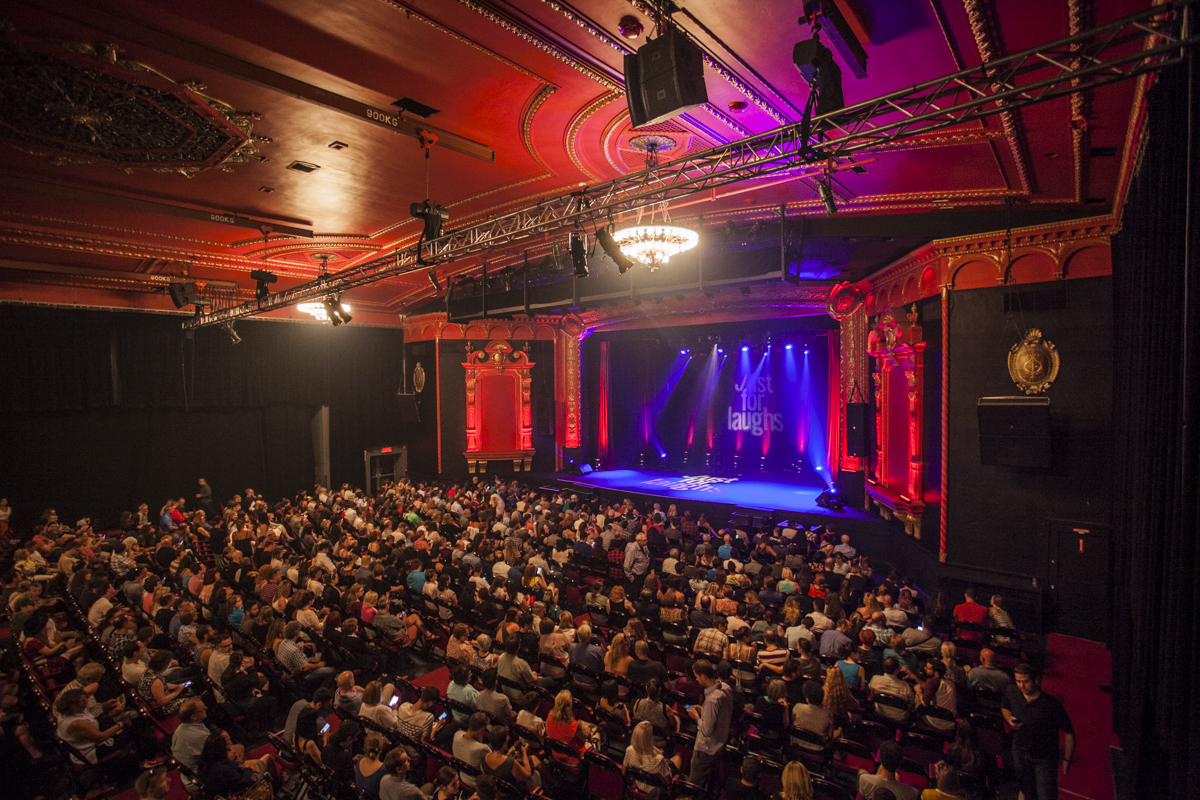 When Montreal's Just For Laughs Festival began in the early 1980s, its timing couldn't have been better. How lucky, in a field where timing is everything.
"Comedy was about to go through a huge transformation," says Bruce Hills, the festival's chief operating officer, currently planning for the 14-day festival's 35th anniversary in Montreal 2017. (Just for Laughs, or JFL, also produces three other festivals—the 15-year-old JFL42 in Toronto, Australia's week-long Just For Laughs Sydney, and the new 10-day JFL NorthWest in Vancouver, established in February, 2016).
The "transformation" Hills references amounts to a changing of the guard in the world of stand-up comedy. To wit: the first job Hills ever had with JFL was as a festival chauffeur assigned to golden-age comedian Jerry Lewis and his entourage (including his dog). Back in the early eighties, says Hills, the festival consisted of a handful of comics performing among a smattering of small venues. But around 1985, when JFL founder (now president) Gilbert Rozon had just acquiesced to CBC's request that he add an English contingent to his all-French comedy festival, Juste Pour Rire, in order for it to be broadcast nation-wide, the festival began to grow, building laughs like a good routine. As stars like Eddie Murphy and Steve Martin were transitioning into movies—leaving the field open for new blood to whom JFL meant premium exposure—up-and-comers like Roseanne Barr, Tim Allen, Dave Chappelle, and Jim Carrey began to launch their careers from JFL stages. Soon, appearances on the circuit became known as an important step in any would-be star's rise (of mega-star Kevin Hart, Hills says, "He goes on record often saying we gave him his big break").
The festival itself has an industry component, called Just For Laughs ComedyPro: The Business of Funny & Beyond. ComedyPro features events that allow industry members and artists to schmooze, all aimed to help the next generation of comics establish a foothold in the industry.
But that's backstage business. For the rest of us, the fun lies in seeing comedians at any of the festival's 250 shows—in French, English, and even Montrealer Sugar Sammy's bilingual You're Gonna Rire—attempt to make audiences roar at 24 venues in the Quartier des Spectacles. There's something for everyone, from the unprintable filth of The Nasty Show's comics to The Ethnic Show's Jessica Kirson, who turns Jewish-American self-loathing into an art. "Thank you for clapping, but it will never fill the hole," she told the crowd at this year's show.
With this kind of scope, it's not surprising that JFL now attracts an average of 1.35-million visitors to Montreal annually. Its 35th anniversary will coincide with Montreal's 375th and Canada's 150th. Plans are already underway for a triply-outlandish bash. "We're going to try to put on a beautiful celebration," says Hills.
Photo by Joseph Fuda, courtesy of 2016 Just For Laughs Festival & Conference.