What Will This Year's Ski Season Look Like in Canada During COVID?
Carving out the new normal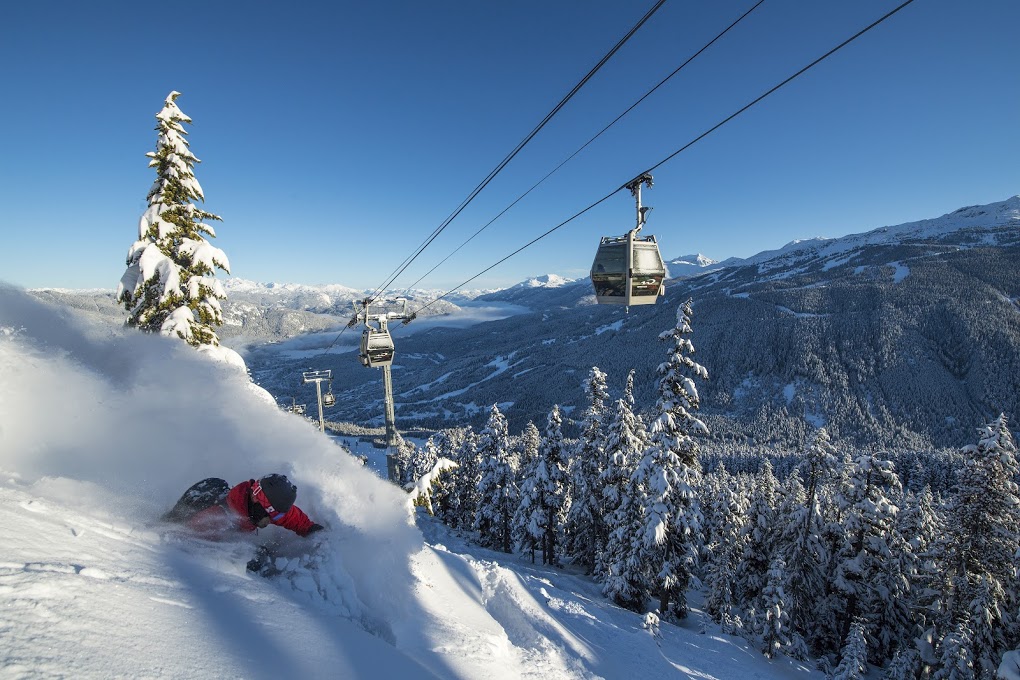 Weekend drives, busy lift lines, and bustling après skis: this is what skiing in Canada, and most of the world, has been like for years. But what does skiing look like during COVID?
Last month, Rob Katz, the CEO of Vail Resorts, which owns and operates Whistler-Blackcomb, released a statement that included the new safety restrictions at all the company's locations. "We are fortunate that our core experience of skiing and riding takes place outdoors, across huge mountains, offering fresh air and wide-open spaces for our guests. However, to help protect our guests, our employees and our communities amid this pandemic, some changes will be required this season," he wrote.
Some of these changes include face mask requirements at all Vail properties, social distance guidelines, and, perhaps the biggest, the reservation of the early ski season for pass holders. Day passes will not be sold until December 8. Additionally, pass holders will also have to make reservations so the resorts can better manage the number of people. Vail has announced that it will extend the period of price-reduced Epic Passes through to September 17. Additionally, the ski giant has added new options for Whistler-Blackcomb day passes, so people can reserve spots without having to fully commit to the Epic Pass.
Other resorts throughout Canada are doing things differently. Stoneham Mountain Resort in Quebec is closed for the season, while Mount Sutton is requiring face masks but only in the resort's indoor spaces.
Blue Mountain Resort in Ontario is operating similarly to Vail, with masks required and preference given to pass holders and those who purchase tickets online.
Vail has stated that it will work closely with local communities to ensure safety, and the policies toward restaurant and hotel uses seem to be standard throughout Canada: observing local restrictions while trying as hard as possible to cash in on the lucrative winter season and the money that comes with ski tourism.
With international travel closed, many people who would usually visit from overseas to ski may now stay home, but Canadians also travelled less internationally, which means that more may choose to visit local ski resorts instead of traveling abroad. If the overflow of provincial parks and domestic tourist locations is any indication, the ski resorts could be busier than ever.
_________
Never miss a story. Sign up for NUVO's weekly newsletter, here.