Why CBD Topicals Make the Ideal Relief Companion When Out in the Sun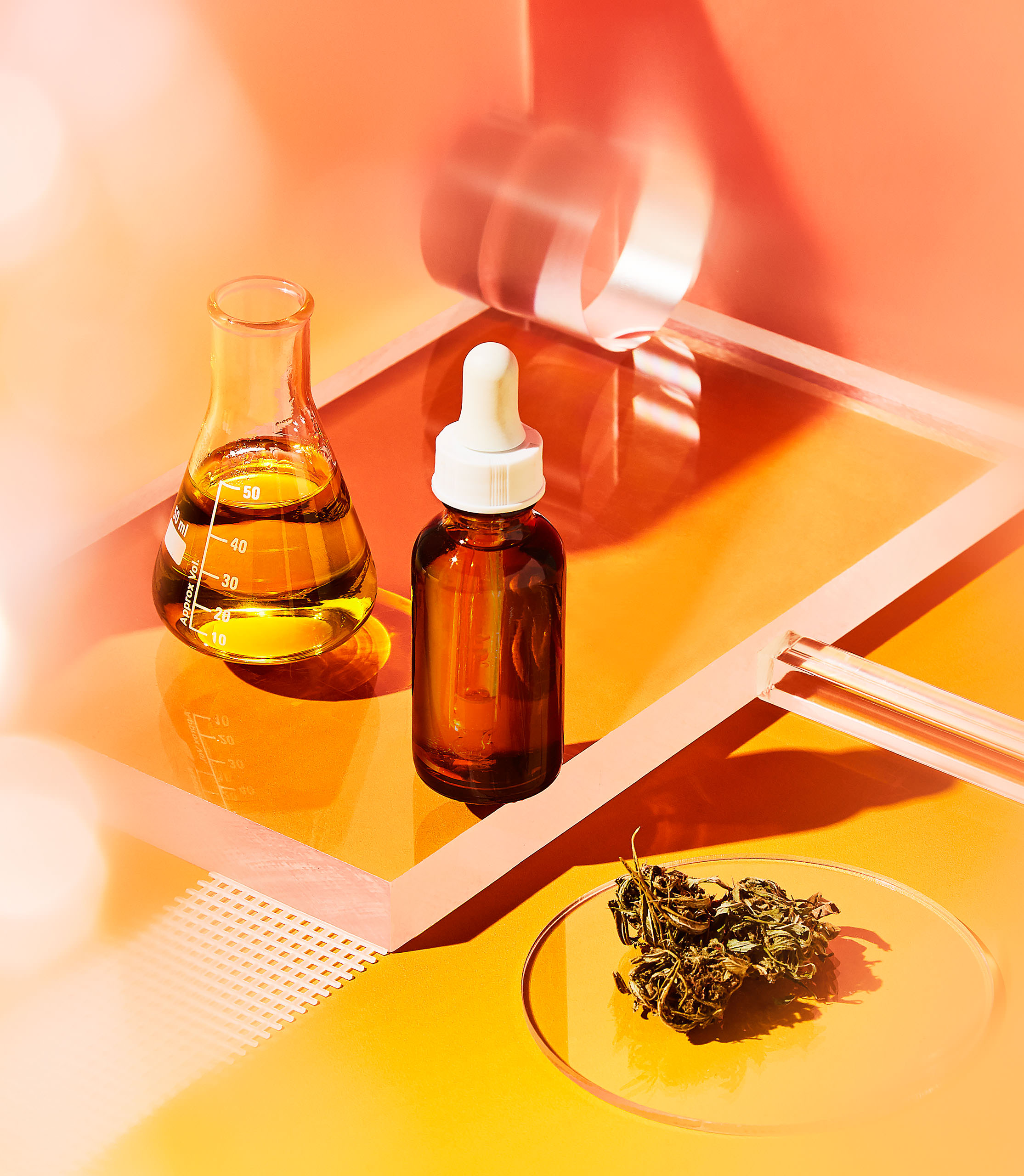 CBD is a massive buzzword in the beauty industry right now. Three years after legalization in Canada, it seems cannabis-based products are everywhere—from massage oils to skin care, beard balms, body scrubs, and even sunscreens. As people become more aware and perhaps more confident about the benefits of CBD, there is an increased integration of the cannabinoid into beauty lineups. Forbes anticipates that the CBD market will reach $20 billion (U.S.) by 2024. The increased enthusiasm and education about CBD is destigmatizing and normalizing the cannabis plant for many, but the whys and hows of this so-called miracle ingredient are still somewhat baffling.
In essence, CBD, which stands for cannabidiol, is one of the best-known and -researched active substances in the cannabis plant, along with THC (tetrahydrocannabinol). Research surrounding both compounds is still in its infancy, but studies conducted by the European Journal of Pain and Harvard Health state respectively that "CBD applied on the skin could help lower pain and inflammation," and "CBD inhibits inflammatory and neuropathic pain, two of the most difficult types of chronic pain to treat."
Cannabis topicals are an umbrella category that encompasses balm, cream, gel, or oil that contains any level of CBD and/or THC. By and large they are used for pain relief, but the cannabinoids also offer calming, anti-inflammatory, and protective benefits, which makes them prime candidates for after-sun care when applied directly to the skin.
It's important to note that THC is the substance that produces the high from marijuana when smoked or ingested, but when applied topically, it has no psychoactive effects. In fact, according to cannabis researcher Dr. Ethan Russo, THC and CBD when combined can be more effective than when isolated—the increased efficacy is commonly known as "the entourage effect." Ashley Short, co-founder of Ontario cannabis brand Earth Kisses Sky (EKS), says CBD molecules alone are too large to be pulled into our skin cells and that they need THC to be efficient. For treating sunburn, Short recommends products that have a 2:1 ratio of CBD to THC, which can only be found through dispensaries or on provincial cannabis websites.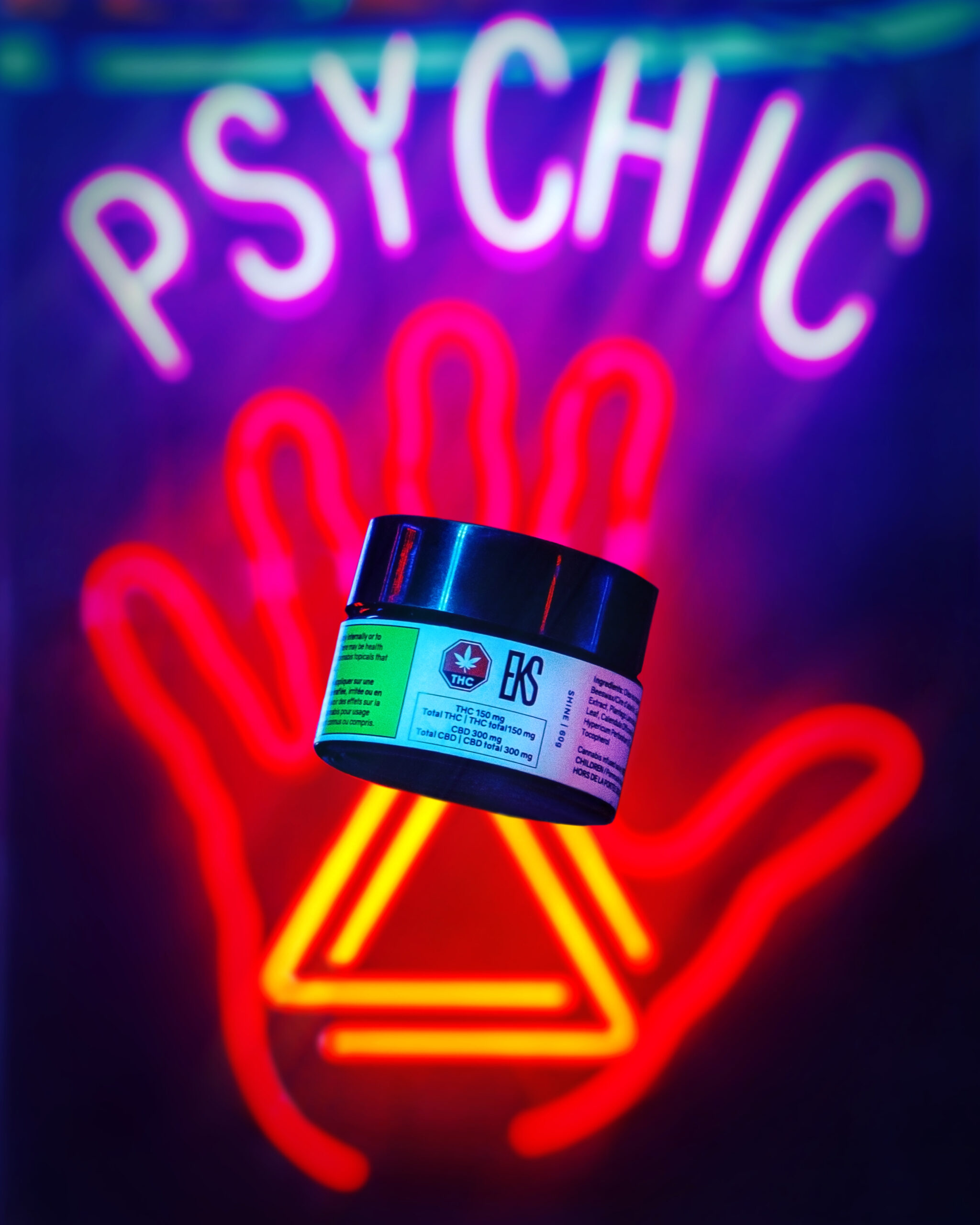 A report by Market Research Intellect named EKS one of the top players in CBD cosmetics alongside Milk Makeup and Estée Lauder's Origins, but its Shine Balm is one of the only products actually regulated by Health Canada and contains CBD and THC, plus St. John's wort, calendula flowers, and plantain to boost the effects.
Cannabis topicals are great for after-sun exposure because CBD is an antioxidant that protects against cell damage and fights free radicals, and an antibacterial, which is beneficial because sunburns can make the skin more susceptible to infection. Lastly, both cannabinoids contain anandamide—a chemical naturally found in the human body—which is said to improve mood and influence pain receptors.
Short explains that it helps to understand our skin as an organ. "When the sun rays attack the skin, the body's healing response activates immediately. The body sends inflammatory cells to the site of damage in an attempt to heal and guard the skin from anything further." Concentrated topicals assist and alleviate the body's natural responses so there is less discomfort.
While CBD beauty and skin-care products are available at Sephora, Indigo, certain grocery stores, and seemingly every corner of the internet, many are unregulated by Health Canada, capitalizing on the fervour surrounding cannabis. Such CBD products are derived from hemp seed, not the cannabis plant, and only contain 0.3 per cent THC, which may not achieve the desired level of pain relief.
Vancouver-based cannabis company Miss Envy Botanicals has operated since 2013 and is occupying the grey market—a term coined to distinguish brands that were once black market but are working toward attaining legal certifications. Its star product, the Buddha Bar, is an infused roll-on salve that can be used to alleviate chronic muscle pain, inflammation, and bruising, but Miss Envy founder Mike Dubuc says it's also good for sunburns. The regular formula uses THC, and the extra-strength uses a combination of CBD and THC.
Dubuc says that the unregulated mass-market CBD products usually have other ingredients that help achieve a similar effect as higher-concentration CBD products. For instance, Ontario-based brand Bodega Wellness has a CBD After Sun topical that doubles as a tropical body butter. Aloe vera and 250 milligrams of hemp-derived CBD soothe the skin after sun exposure, and the thick cream formulation helps reduce peeling.
For anyone just wading into the world of cannabis topicals, a dispensary or the CBD Oil Canada site may look intimidating or feel strange, but the research and safety measures are built in. There is a higher chance of the products' efficacy, and while the packaging isn't as pretty, the results speak for themselves.