Lip Lab by Bite Beauty, Toronto
Custom lipstick, DIY-style.
Five thousand years ago, ancient Sumerians were mixing crushed gemstones with lead to add colour to their lips. Today, beauty lovers can create their own lipstick in a healthier and much more luxe manner in downtown Toronto. Canadian beauty company Bite Beauty's Lip Lab, which opened in fall 2016, welcomes guests to sit down with one of their lipstick artists and create either a customized, or an entirely bespoke lip colour in a modern, bright, and friendly space on the Queen West strip.
Designed using pale grey hues and plenty of warm woods by Toronto design firm Concrete, the Lip Lab was created with an experiential focus in mind. "We're seeing people talk to each other and share the experience," says Susanna Langmuir, founder and CCO of Bite Beauty. A table runs down the length of the space—clients sit on one side, while lipstick artists craft custom makeup on the other. Langmuir likens the experience to watching a show. "Watching the transformation of pigments, oils, and waxes turn into a lipstick is a form of theatre, offering something new in cosmetics that goes beyond product personalization."
Adding to the festive, communal atmosphere is the Lip Lab's recent partnership with Italian restaurant Terroni, which provides sweet and savoury bites to clients. Perhaps the red of your wine, or the mocha hue of a chocolate treat from the Toronto institution will get those creative juices flowing as you craft your hue. "Bite Beauty products are handmade with food-grade ingredients, and offering the personalized lipstick experience in a restaurant-like setting felt right to me," notes Langmuir (no lead or stones here).
To create a basic custom lipstick, clients select from more than 200 Bite pigments, then chose a finish (matte, glossy, or the brand's signature creamy Amuse Bouche finish) and a scent (anything from fruity to floral). From there, the mixture is microwaved, spun in a centrifuge, and poured into a chilled mold. In seven minutes, your lipstick is ready. For entirely bespoke lipsticks (two for $150), create your lipstick in the way you might whip up a meal: add more mauve, a pinch of pink, a dash of red, until you achieve precisely the shades you desire.
For Langmuir, just the right lipstick spices up the spirit. "I have this ultra-bright lipstick in the Amuse Bouche finish that is the perfect balance between orange and red," she says. "I know that I can apply it and in a pinch, it instantly transforms my look." With Bite's Lip Lab, clients can concoct their ideal hue, conveying precisely their personal vision of beauty.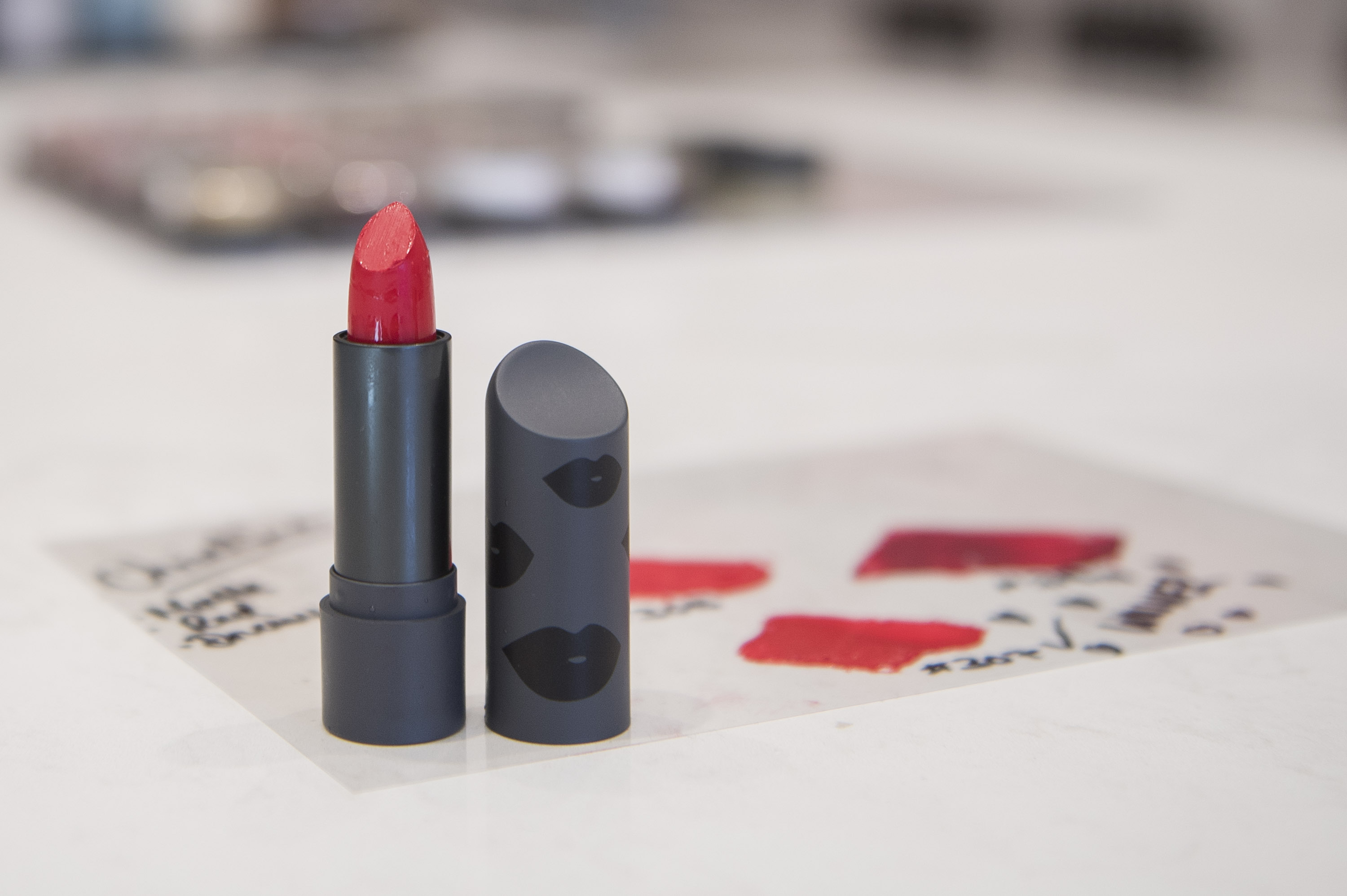 _________
Never miss a story. Sign up for NUVO's weekly newsletter.