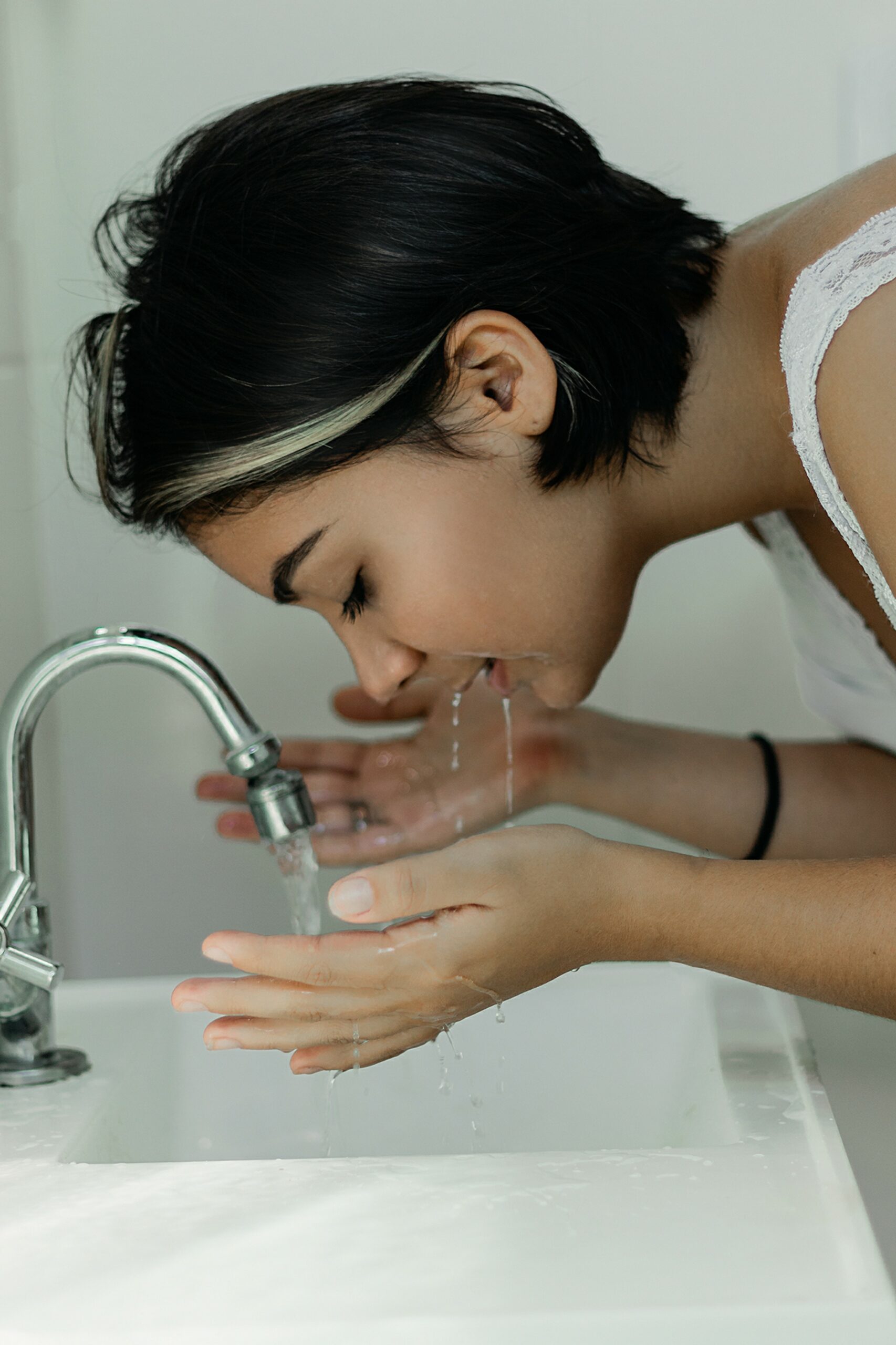 Like lots of things in the beauty world, cleansing has become increasingly complicated—how often we do it, what we use, and even how we wash our faces. According to dermatologist Dr. Shannon Humphrey, it's all gone a bit too far. "In modern society, it's made out to be more complicated than it is. Oftentimes, it can cause more problems than it's worth," she says.
Cleansing, she says, has three purposes: removing whatever is on the skin—makeup, skin-care products, debris, and pollution; reducing oil and sebum, which can be important for people with oily or acne-prone skin; and exfoliating, which accelerates the natural sloughing off of dead skin cells. "It's highly individual, but for most people, it can be a very straightforward, minimalist process," she says. "Water is the universal solvent, meaning it will dissolve a majority of things. Skin—most skin—has evolved to be cleaned with water."
Tepid water is better than hot, which can strip moisture from skin, and after cleansing, skin should feel comfortable, not dry, tight, or tingly. Overcleansing can damage the moisture barrier, which can mean persistent dryness and irritation.
If you use skin-care products and cosmetics, you probably will need a cleanser, but most people don't need to double cleanse unless they wear a particularly heavy foundation. It's also rarely necessary to wash your face more than twice a day. Post workout, a quick rinse to remove the sweat will do. And in winter, when skin is more susceptible to dryness, you may even be able to skip the morning cleanser, since you don't need to take off makeup or sun protection, which are usually the hardest beauty products to remove.
Cleansing devices like the Foreo and Clarisonic provide extra exfoliation, but they aren't necessary.
In terms of products and ingredients: sodium lauryl sulfate (SLS) and sodium laureth sulfate (SLES) get a bad rap, but Dr. Humphrey says they are not inherently harmful. She loves simple products such CeraVe, Cetaphil, and Dove Sensitive Skin.
Cleansers can have an important place in your self-care ritual, and that's where the newest launches shine, offering interesting textures, a luxurious feel, and a pampering experience, as well as fresh, clean skin. Here, seven indulgent cleansers that will make cleansing feel like a pleasure, not a chore.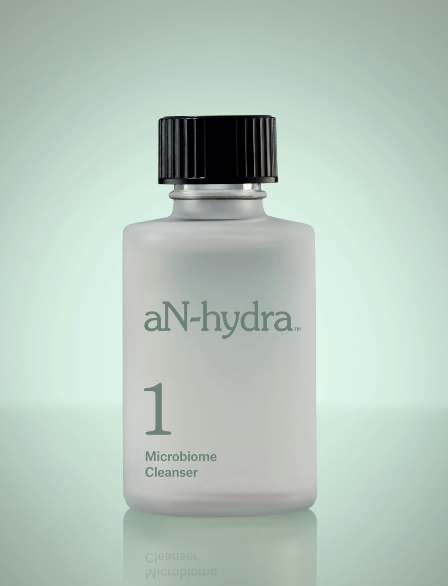 An-hydra Microbiome Cleanser
This powder cleanser contains enzymes for cleansing, clay for oil absorption, vitamin C for brightening, hyaluronic acid for hydration, and probiotics to rebalance skin. Its waterless formulation makes it better for the environment, and it's versatile, too. Mix a dime-sized amount with water to make a regular cleanser, make a paste, and apply to a zit to dry it overnight, or combine with yogurt to create a soothing mask (find more recipes here).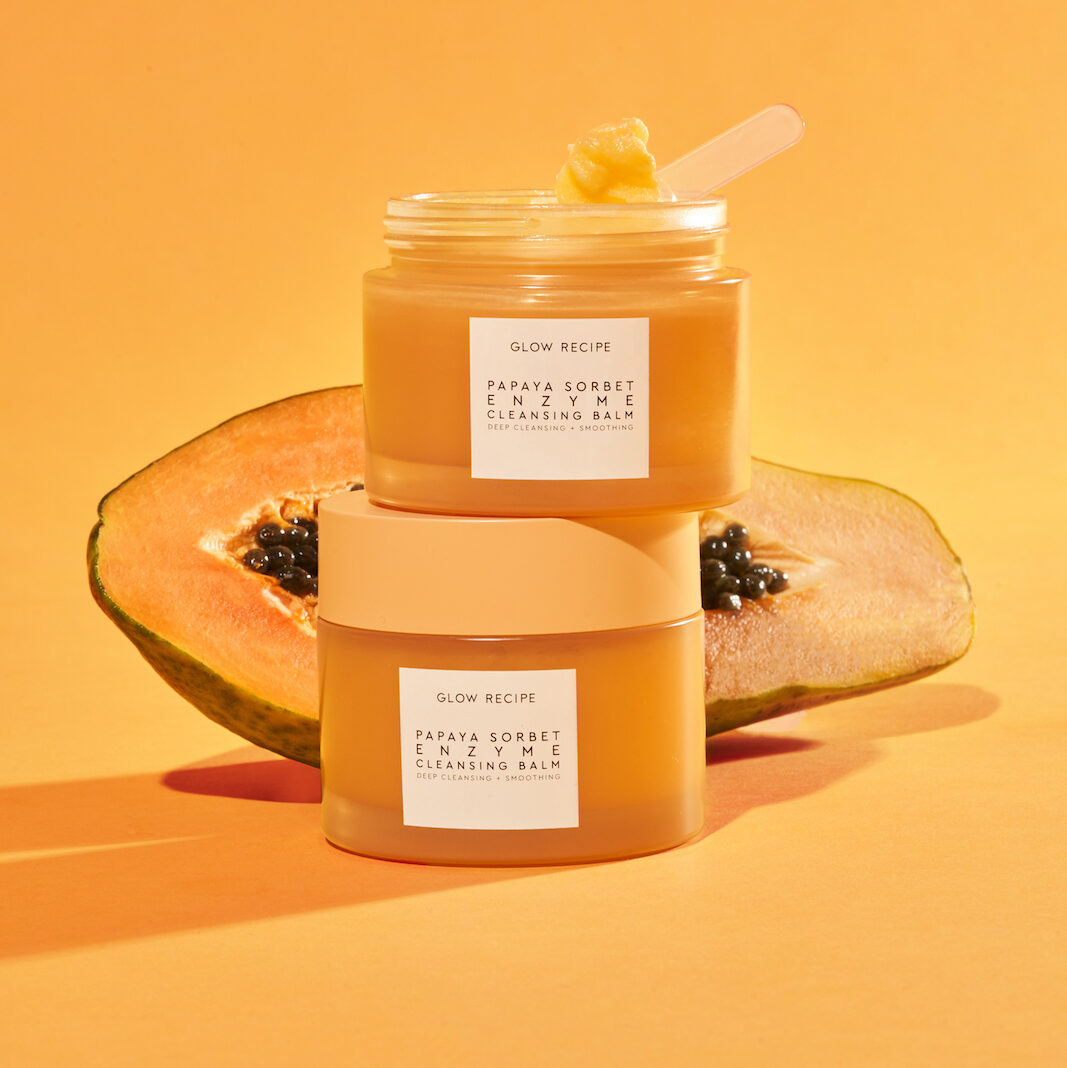 Glow Recipe Papaya Sorbet Cleansing Balm
Take a loonie-sized amount of this rich balm and massage it onto skin for a minute or so—it transforms to a silky oil. On adding water, it changes to a milky consistency, and when you rinse it away, it will take with it all traces of makeup (even full-coverage foundation), thanks to a combination of natural enzymes from papaya.
Laneige Cream Skin Milk Oil Cleanser
This oil cleanser removes dirt and makeup, leaves no greasy residue, and suits all skin types, including sensitive ones. It contains white-tea-leaf extract, which is rich in antioxidants and amino acids that moisturize and soothe skin.
Marcelle Micellar Water
A staple from the Canadian brand, this now takes off even waterproof makeup, including eye makeup. Soak a cotton pad with micellar water and start by cleansing the eyelids, lashes, and lips, then use a clean pad to cleanse the rest of the face.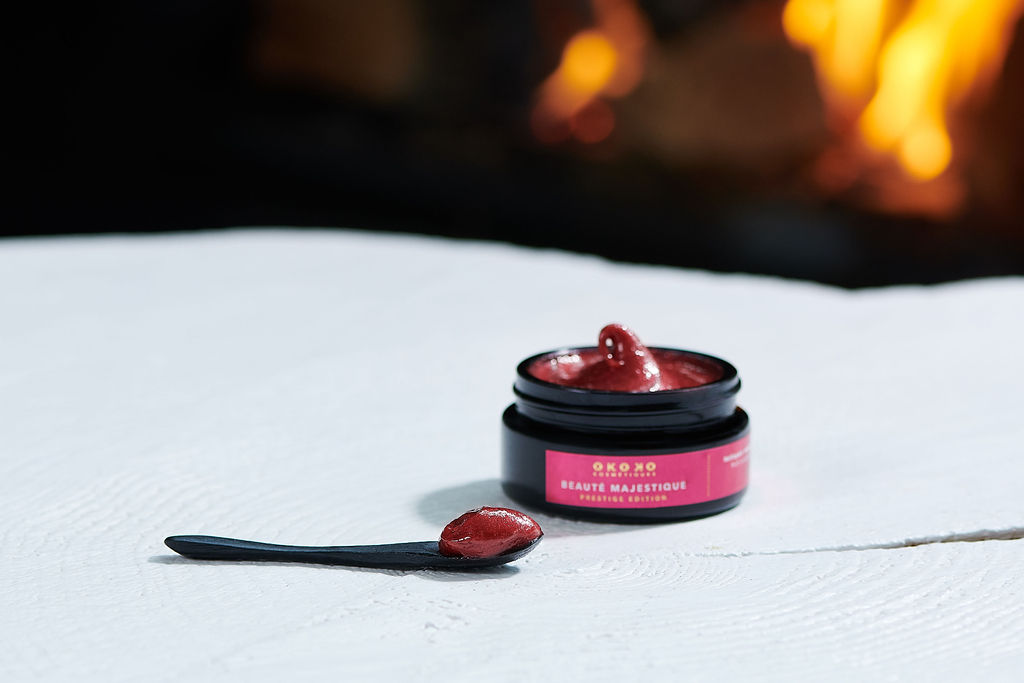 Okoko Beauté Majestique Gel-to-Milk Cleanser
It feels like a creamy balm and promises to remove dirt, makeup, and excess oil. Massage it onto skin, add warm water till it reaches a milky consistency, then rinse and follow up with serum. It can also be used as a moisturizing mask—rub onto dry skin and leave on for up to 45 minutes.
Tatcha The Rice Wash
Rice water (the leftover water from rinsing rice before cooking) has been used in Japanese beauty rituals for generations because it's rich in vitamins and moisturizing proteins. It's a main ingredient in this foaming cleanser, plus algae that are said to boost moisture levels. To use, rub an almond-sized amount between wet palms to create foam and then apply to your damp face, massaging all over before rinsing.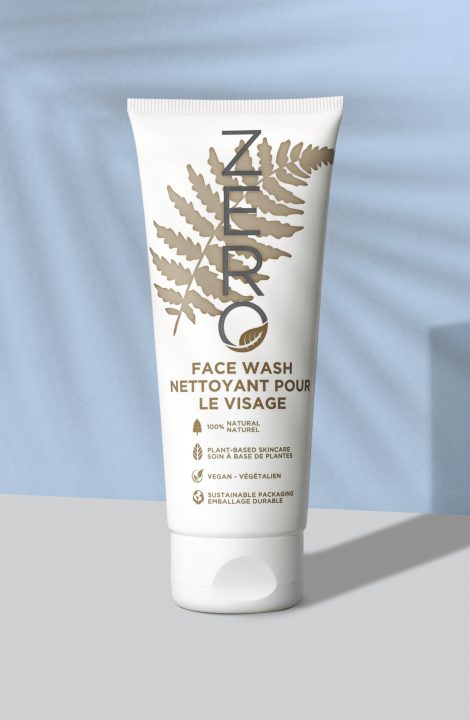 ZERO Face Wash
A non-foaming face wash with a light gel texture, this is vegan, made from all-natural ingredients, comes in sustainable-sourced packaging, and is fully recyclable. Apply a quarter-sized amount to damp skin, massage, and rinse off with warm water.
_________
Never miss a story. Sign up for NUVO's weekly newsletter, here.