Brome Lake Residence by Atelier Pierre Thibault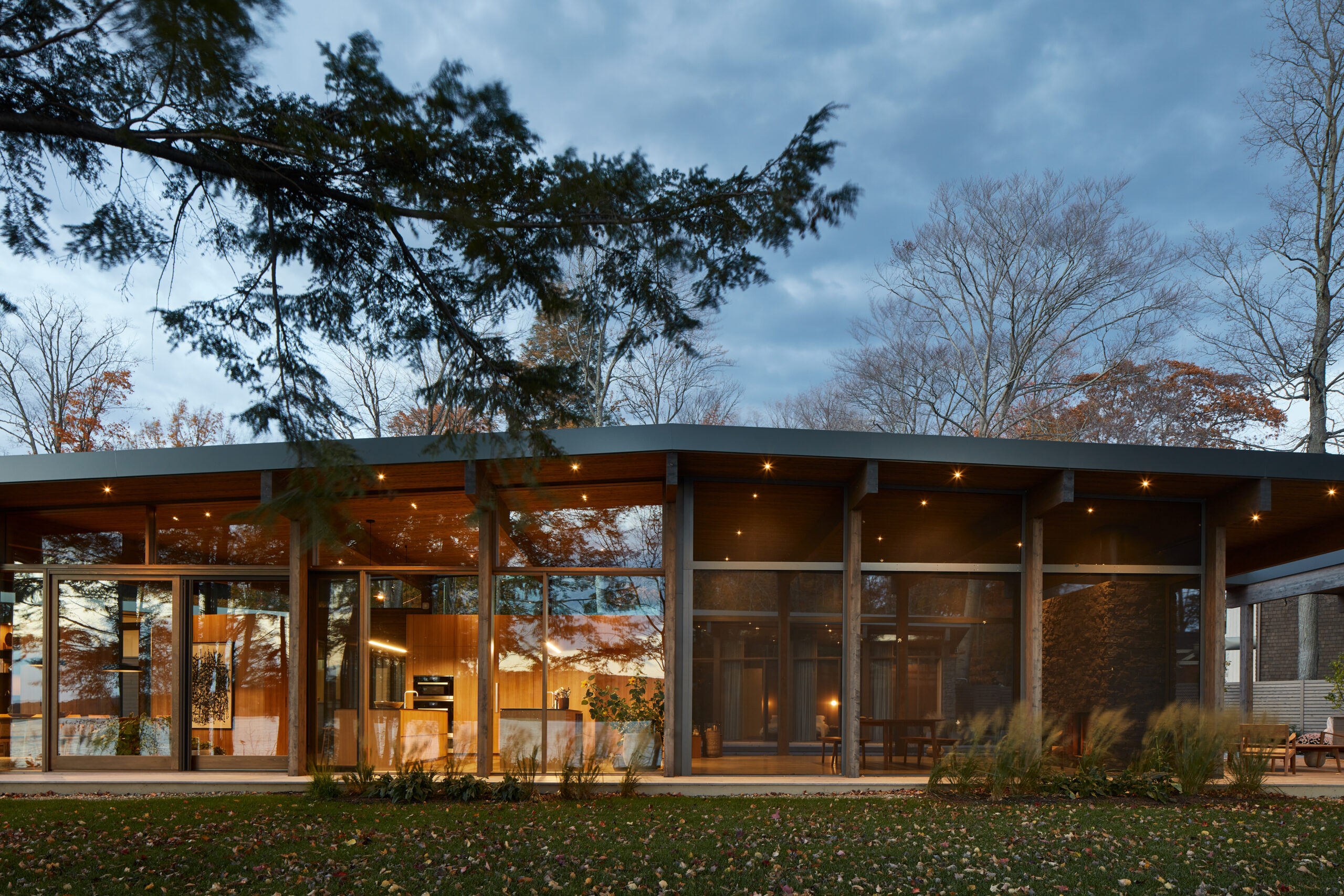 Situated on Lac Brome, a small lake between Montreal and Sherbrooke, is a house built by Atelier Paul Thibault, a firm that reinvents crisp takes on vernacular minimalism with each new design.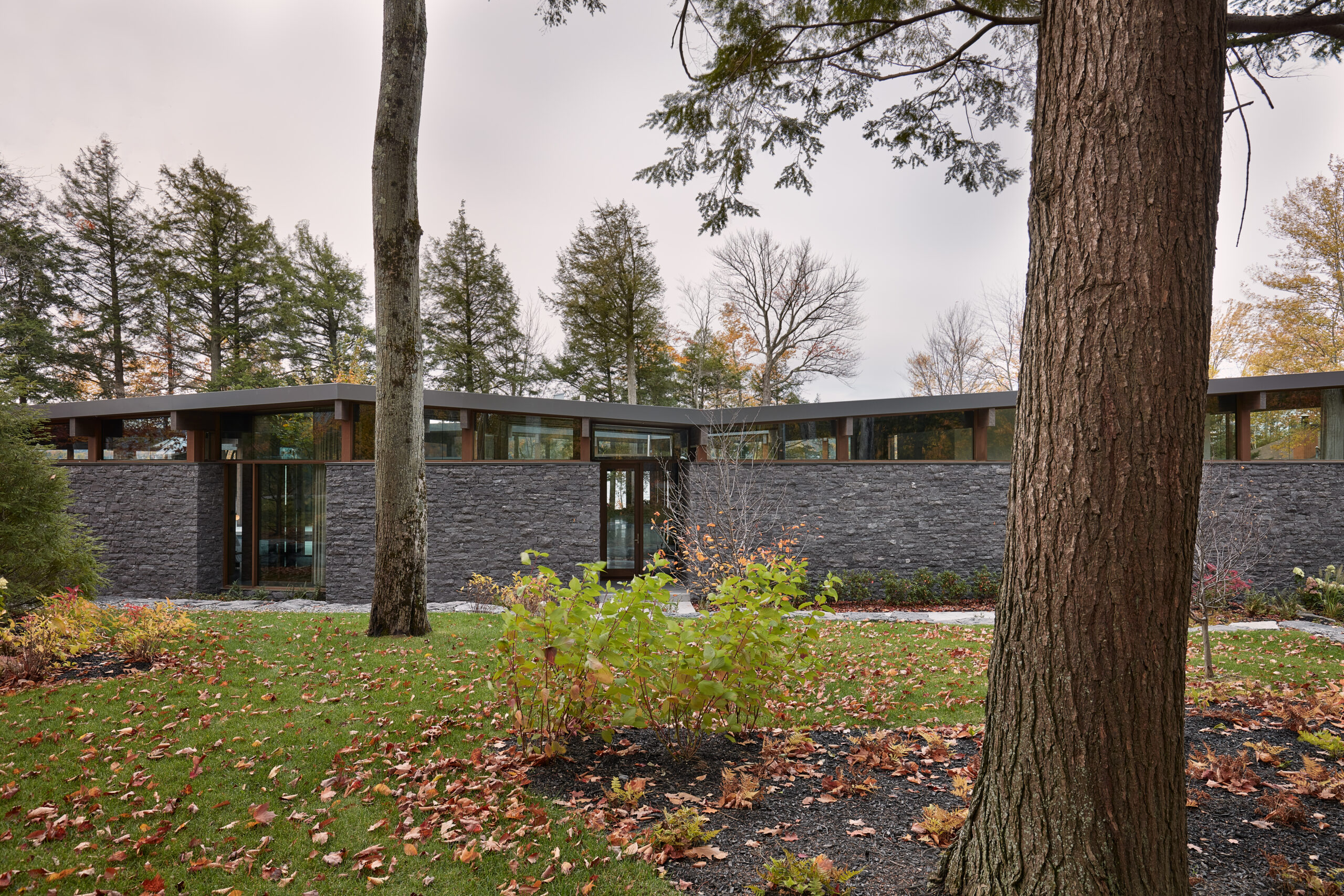 Built in an area the firm describes as full of multistorey houses, Brome Lake Residence is a non-pretentious design that prioritizes the view of the lake in its sylvan context. A single storey split into two separate buildings, the home provides a wonderful retreat full of tranquil vignettes and a sense of protection and solitude.
The two wings come together in a glass connection. Noble materials are used throughout to provide a natural colour palette accentuated by the vistas of water and greenery through the many windows.
The wing facing the lake is very open, with lines of sight running through the entirety of the living spaces. The other is more hermetic, creating privacy in the bed and bathrooms.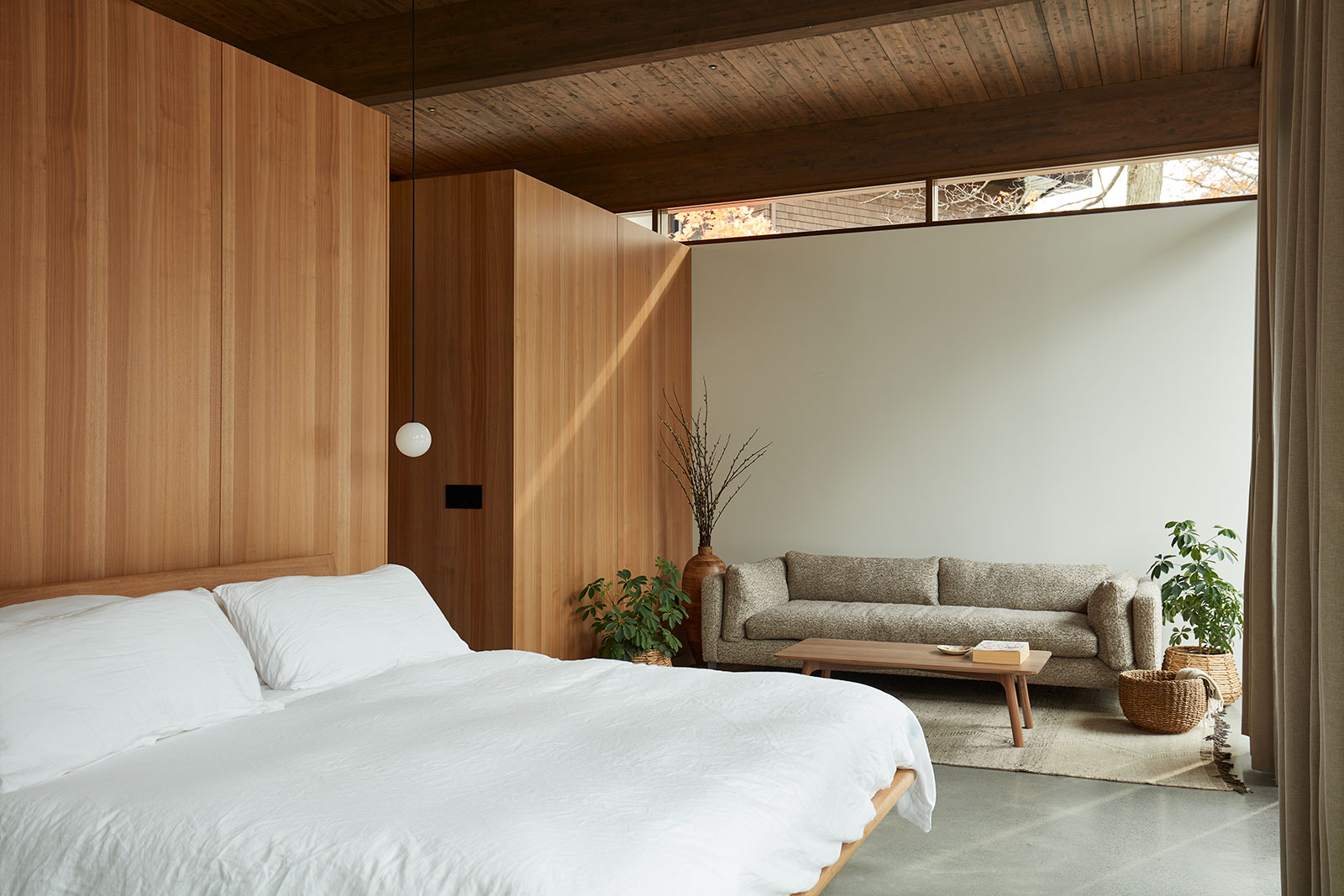 The space between the two wings contains ample exterior spaces sheltered from the wind over the lake. The gradually undulating roofs are supported by a solid timber structure, a tasteful element that brings together the diffuse elements of the design. Between the roof and the freestone masonry walls is an intentional space where clerestory windows let in additional light. Rich woods and the dark stone create moody contrasts throughout.
Covered terraces surrounding the exterior, plus a lakeside screened porch, offer plenty of outdoor options. The relationship between inside and outside is porous, with the house remaining a durable and protective presence. A in-ground swimming pool and outdoor shower let residents make the most of hot Quebec summers.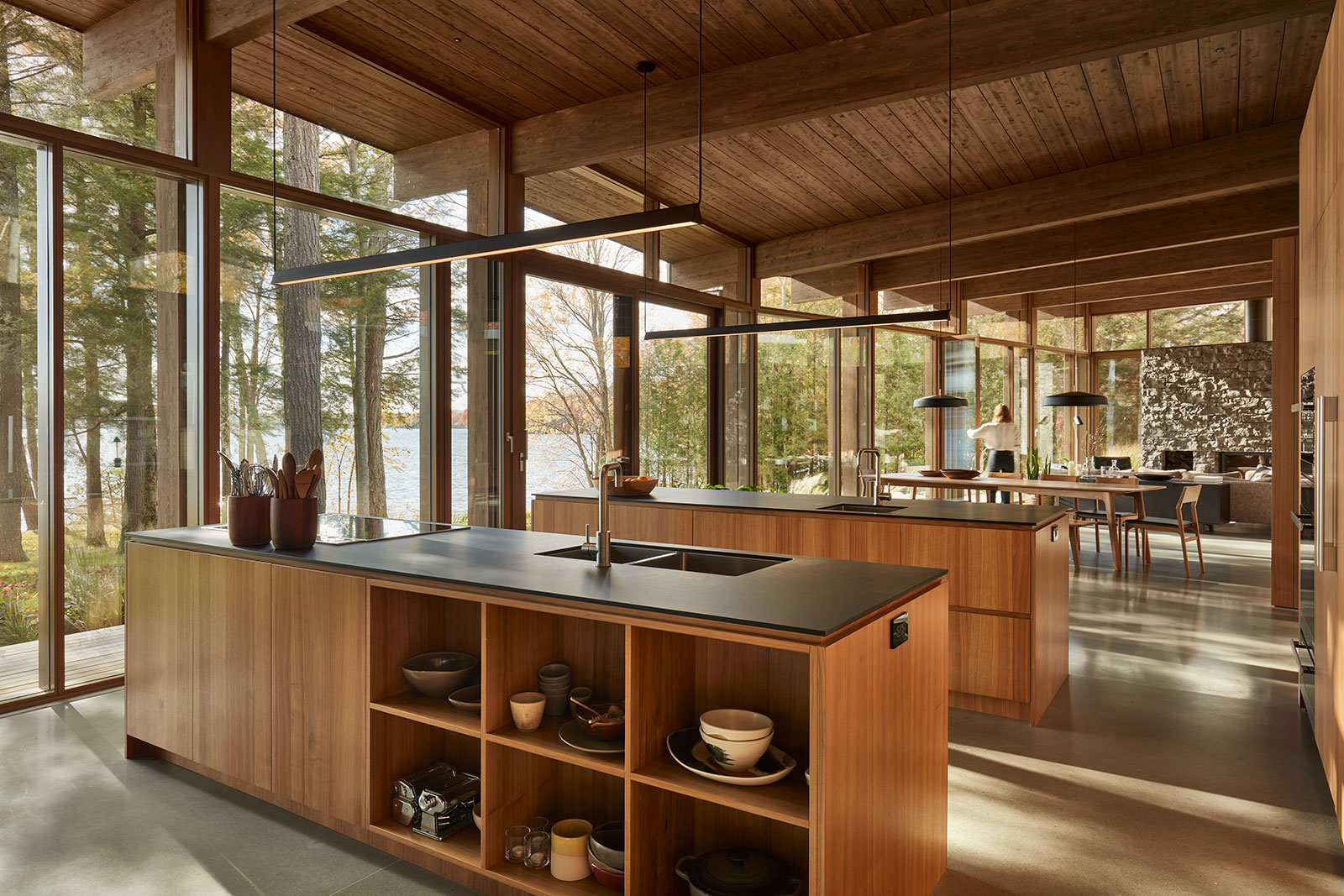 Photography by Maxime Brouillet. 
Part of our Home of the Week series. Read more HERE.