5 Essential Beauty Items to Use Before Bed
Some people have multistep skin-care routines, while others don't worry about doing anything at all before changing into their pyjamas. We often neglect taking care of parts of our body that can't be seen by others.
These beauty products (from head to toe) are perfect to keep on your nightstand as a reminder to apply them before bed. The hours of rejuvenation your body gets while you sleep are important for overall health. Using just a few products before bed is an easy way to keep you looking and feeling your best when you wake up. Talk about beauty rest!
Body Lotion
This body lotion from Lush is literally called Sleepy, so you know it is designed to be applied before bed. The infused scents of lavender and tonka will soothe and comfort as you drift off to dreamland. It is a good idea to keep scented creams away from your face, so opt to use this one on your arms and legs instead. This product is vegan, cruelty-free, and made with fair trade organic cocoa butter so you can feel good about buying it.
Facial Roller
Rollers have been popular the past few years among experts and consumers alike. Rolling it upward along the skin after applying a night cream to your face is not only the most soothing feeling ever, but dermatologists say it boosts circulation, which can make skin look brighter and feel firmer. Usually made of rose quartz or jade, this device is great to use before bed to gently massage your face and put you into a relaxed state.
Cuticle Oil
Don't forget about the nails. Cuticle oil can increase the circulation around your nails, which can stimulate their growth and increase their strength. This particular serum from sundays is created with myrrh oil to prevent bacteria and jojoba oil to restore the natural moisture to your cuticles. A drop on each finger before bed will keep your nail beds healthy.
Lip Repair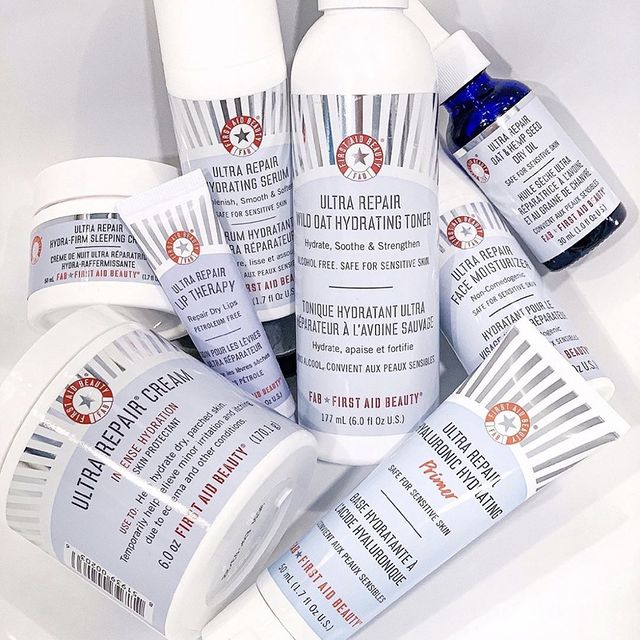 This lip balm from First Aid Beauty will transform your lips overnight. The colloidal oatmeal soothes dry lips, while the shea butter and glycerin nurture and hydrate to lock in moisture. Applying a strong lip repair ointment like this is best done overnight while your lips are free to heal without interruption. In the morning, opt for a simpler chapstick with SPF to protect against daily sun exposure.
Foot Cream
We often neglect our feet even though we use them so much every day. Take care of them by applying cream overnight so they have time to heal and lock in moisture before the next day begins. Prevention goes a long way in the beauty world; this product from The Body Shop is enriched with hemp seed oil to protect feet from dryness and cracks. Your feet will thank you for this one.