Nail-care Goes Next Level With Health-Oriented Solutions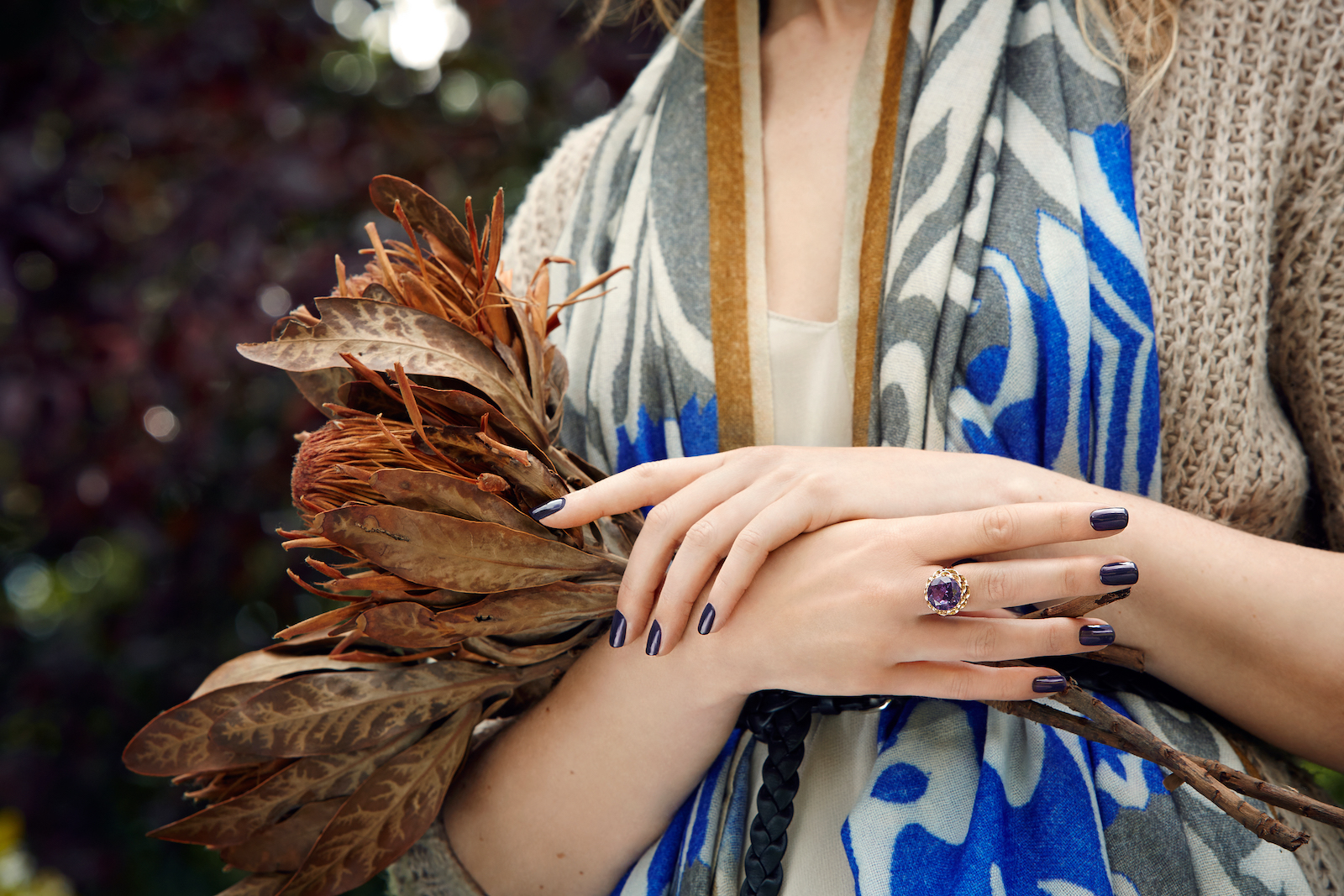 Most of us probably think of nail-care products as equivalent to makeup—purely decorative and for colour only. But these days, the products have become as sophisticated as skincare. They are able to treat problems and improve the condition of the nails, rather than simply making them prettier. We've talked about this process of skinification before, but applied to hair, not nails.
Hair and nails have a lot in common—they're made of keratin and they're not living cells (we know this because we can cut them without feeling pain). But, that prompts the question: if nails aren't living, why bother with products that claim to repair or treat them?
According to Bio Sculpture CEO Erica Nieuwenhuis, it's all about what those dead cells are attached to. "Deep in the hair follicle sits the hair matrix where matrix keratinocytes proliferate to form the hair shaft of growing hair," she says. "Similarly, the nail matrix, part of which is visible as the lunula [half-moon], contains the cells responsible for nail growth." In other words, the nails themselves are dead, but we can affect their condition before they're grown.
Just like hair, nails can be dry or hydrated, soft or brittle, and weak or strong. They can reflect the condition of the rest of your body. Nails that easily break can be a sign of thyroid issues, and diet can affect nail strength. Supplements with ingredients like biotin nourish from within, while cuticle oil and hand-cream can be absorbed into the nail matrix to condition from the get-go.
Most beauty brands have more than one base coat option, and you can – and should – wear these as a treatment, even if you're not applying polish. Essie's All In One Base Coat and Top Coat has argan oil and the Smooth-E Ridge-Filling Base Coat  has ceramides that help retain moisture. "What makes nails ridged is lack of moisture or maturity," says New York-based manicurist Rita Remark, who is also an educator for Essie. "The same client who will bleach her hair and buy oil treatments and use Olaplex will get gel polish and claim that her nails are destroyed. You're going to have to take care of them! You wouldn't bleach your hair and never use conditioner."
Peeling off polish, gel, and extensions do the worst damage to our nails. "This aggressive removal rips layers of the natural nail off and sadly gives protective coatings a bad rap," says Tamara Di Lullo, CND education ambassador and owner of Montreal's Candy Nail Bar, referring to the mistaken belief that gel polish or extensions are innately damaging to nails. "When a nail is thin due to damage the best thing you can do is protect it with a flexible resilient coating so it's less sensitive, and give it the time required for it to grow out." She recommends CND Shellac manicures for this; nails take between four and six months to completely regrow.
Many approaches to nail-care are also placing more scrutiny on ingredients. "When Bio Sculpture was founded in 1988, we were one of the only companies devoted to creating safe nail products; free from harmful chemicals that were not tested on animals," says Nieuwenhuis.
Ingredients of concern include toluene, formaldehyde and phthalates (DBP), though, Remark warns, we should be skeptical when we're looking at brand claims. "I'd be very cautious of brands saying things like, 'we're 18- or 20-free,' because they list ingredients that have no business ever being in a nail product, like gluten," she says. "It is misleading to consumers."
Remark believes that in an ideal world, we'd have the same relationship with our manicurists as we do with our hairdressers—consultative and respectful of their expertise. "Take us more seriously. Let us help you." she says. "We know biology, we know structure, we're licensed. A good manicure should start with what you're looking for and the problems you have so that we can choose products for you. We're like sommeliers."
For anyone who doesn't yet feel comfortable going into a salon, but has time to spare, you can take your home mani to the next level. Di Lullo suggests asking your regular manicurist to prepare an at-home kit of products tailored towards your needs. She and Remark both vote for animal print. "They're messy – they don't require precision," Remark explains. "You don't need to do flawless lines, which can be challenging for a lot of people to do by themselves."
While we're stuck at home, nail polish and art are completely for ourselves, not seen on Zoom calls but front-and-centre as we stare down at our keyboards. "It's a playful example of self-expression, fashion sensibility, and self-care," says Remark. "When you're polishing your nails you can't really be doing anything else – it requires patience and focus. You can't be on your phone. It reminds me of when adult colouring books became a trend—a way of switching your mind off."