11 Face Sunscreens Your Skin Will Love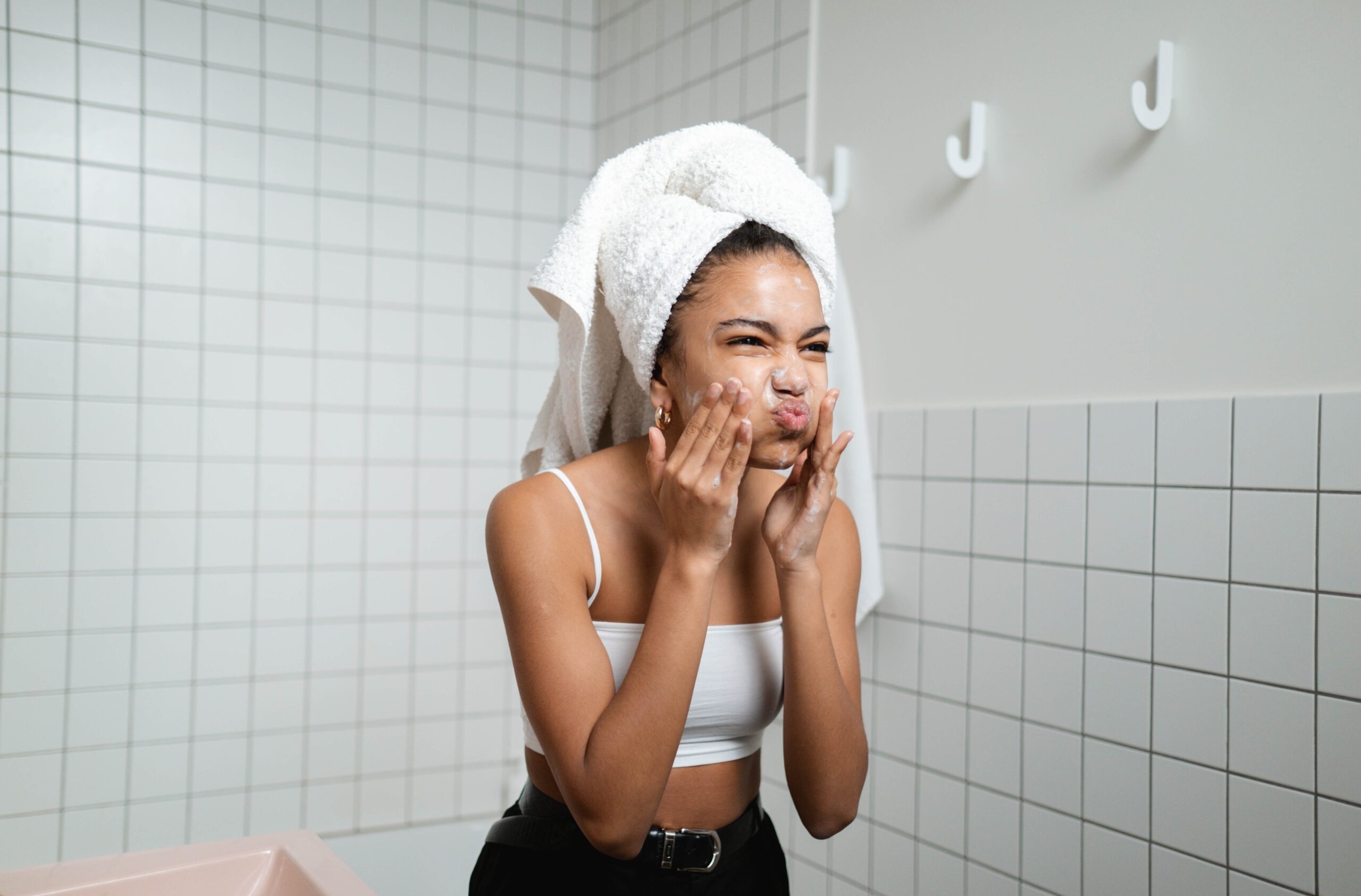 The beloved summer sun, while fun and inviting, means it's important to take the necessary precautions before exposure. With a plethora of sunscreens on the market, it can be hard to decipher which is best for your skin type. Mineral or chemical? Clear or tinted? Cream or serum? Considering all the variables, such as skin type, SPF potency, and invisibility under makeup, it can be overwhelming to choose what's right for you. In my journey searching for the best face sunscreens, with the most beautiful finishes, I've arrived at these 11 picks. The sunscreens below have a range of features including tinted formulations, sensitive skin options, serum-like formulas, and even a makeup primer with SPF, so there is something for everyone.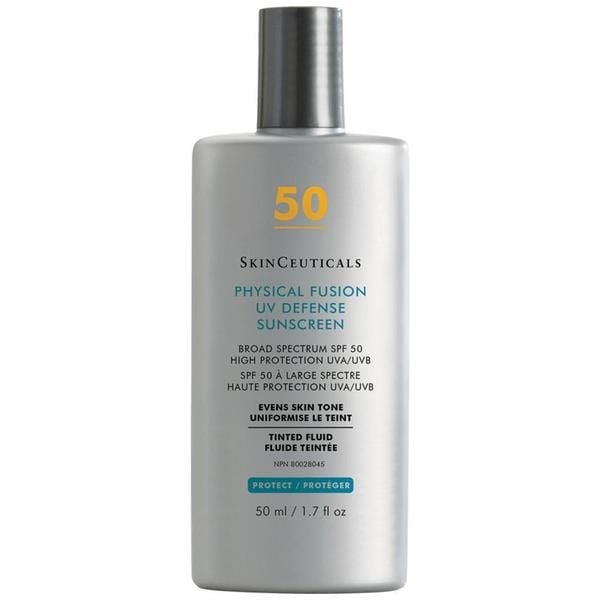 A cult favourite for a reason, Physical Fusion UV Defense SPF 50 is designed for postprocedure, sensitive, and very dry skin. Providing protection against both UVA and UVB rays, what sets Physical UV Defense apart is that it increases the production of essential proteins that reinforce the skin's protective barrier. Containing zinc oxide and titanium dioxide, this mineral sunscreen not only shields skin from the sun but also keeps it well hydrated. It also incorporates Artemia salina zooplankton extract, which enhances photoprotection by stimulating the skin's defences against the damaging effects of UV and heat stress.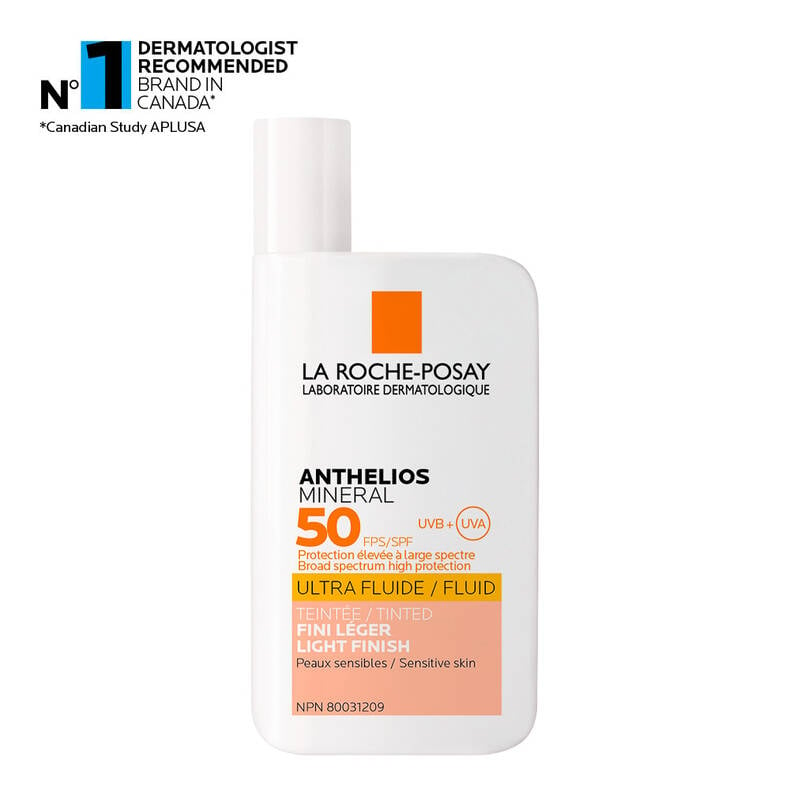 This ultra-light tinted formula adds a natural glow while protecting the skin from UVA and UVB rays. The 100 per cent mineral-based formulation is safe for sensitive skin. The texture feels like water: fluid and nongreasy, it creates a natural mattified look and is perfect for those whose skin tends to break out. Water and sweat resistant for up to 40 minutes, this is a safe bet for daily use or to toss in your beach bag for a no-makeup makeup look.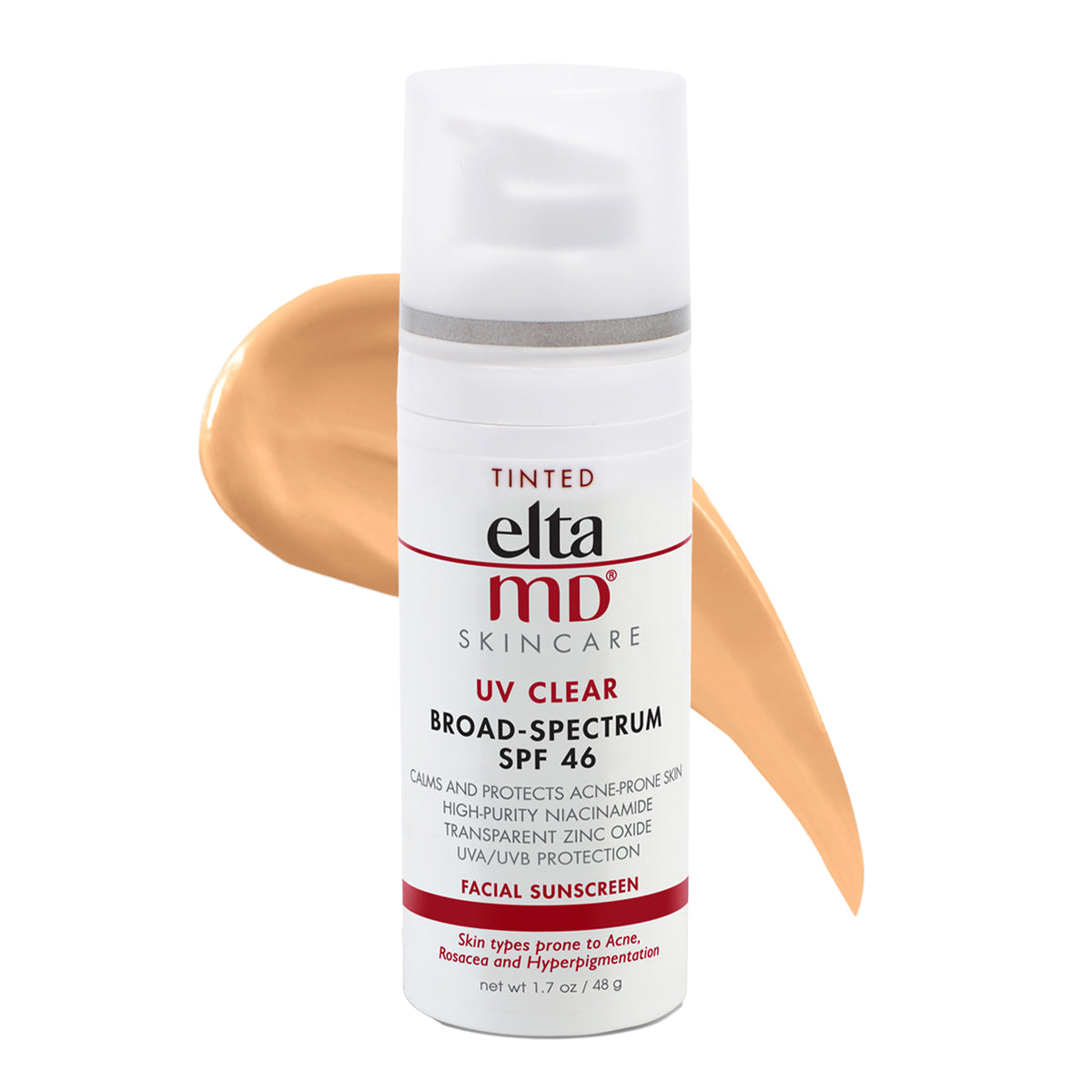 This nourishing and protective oil-free sunscreen is formulated for sensitive skin types, particularly those prone to hyperpigmentation and breakouts associated with acne and rosacea. Key ingredients include zinc oxide, which reflects UV rays, and niacinamide (vitamin B3), hyaluronic acid, and lactic acid, which promote the appearance of a healthy and vibrant complexion. Due to its lightweight and silky texture, this sunscreen can be worn under makeup or on its own, and it provides a calming effect while effectively shielding the skin from harmful rays. EltaMD UV Clear is also available in a formula with no added tint.
This one is for skin that lives in the city. Enriched with Clarins's Anti-Pollution Complex and offering broad-spectrum SPF 50 protection, this oil-free, fluid day screen creates a barrier against harmful UVA/UVB rays, pollution, and free radicals, safeguarding the skin from potential damage and reducing the likelihood of dark spots and premature signs of aging.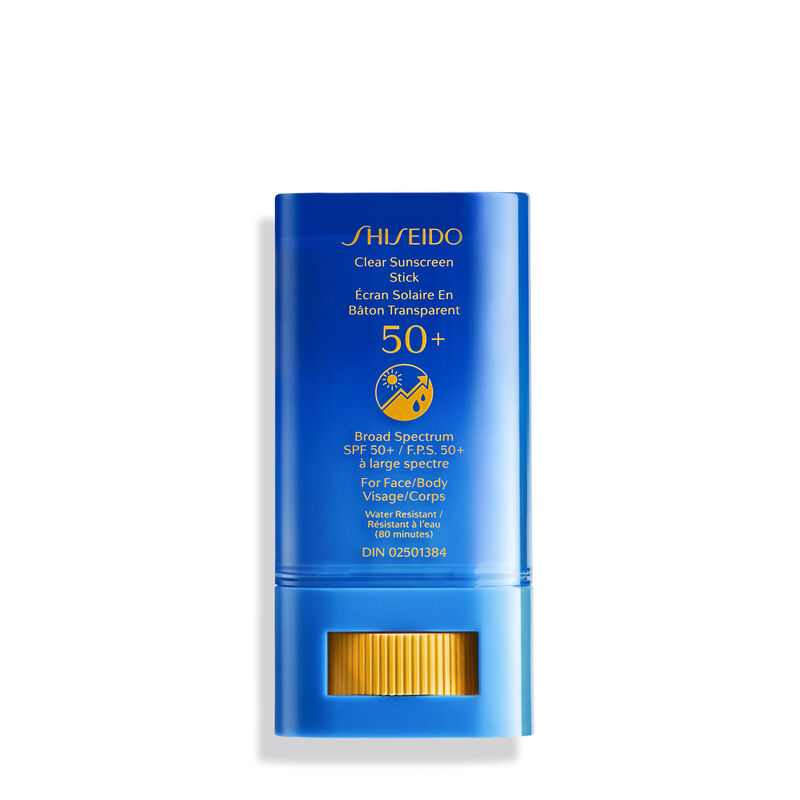 For those on the go, this innovative sunscreen creates an invisible and featherlight protective barrier that becomes even more effective when exposed to water and heat thanks to Shiseido's WetForce x HeatForce technology. It delivers optimum protection while blending into the skin without leaving a residue and ensuring comfortable and enjoyable wear, and it can be used on both the face and body—apply the clear stick over or under makeup for effortless and portable coverage during active outdoor adventures. Designed to be ocean-friendly, it is water resistant for 80 minutes.
The name doesn't lie—this sunscreen is undetectable. It is weightless and scentless, leaving the skin with a natural finish. Oil-free and antioxidant-rich, it provides broad-spectrum UVA and UVB protection. As an added benefit, this sunscreen also protects against infrared light while helping filter blue light. And for those who wear makeup daily, this pick doubles as a makeup primer.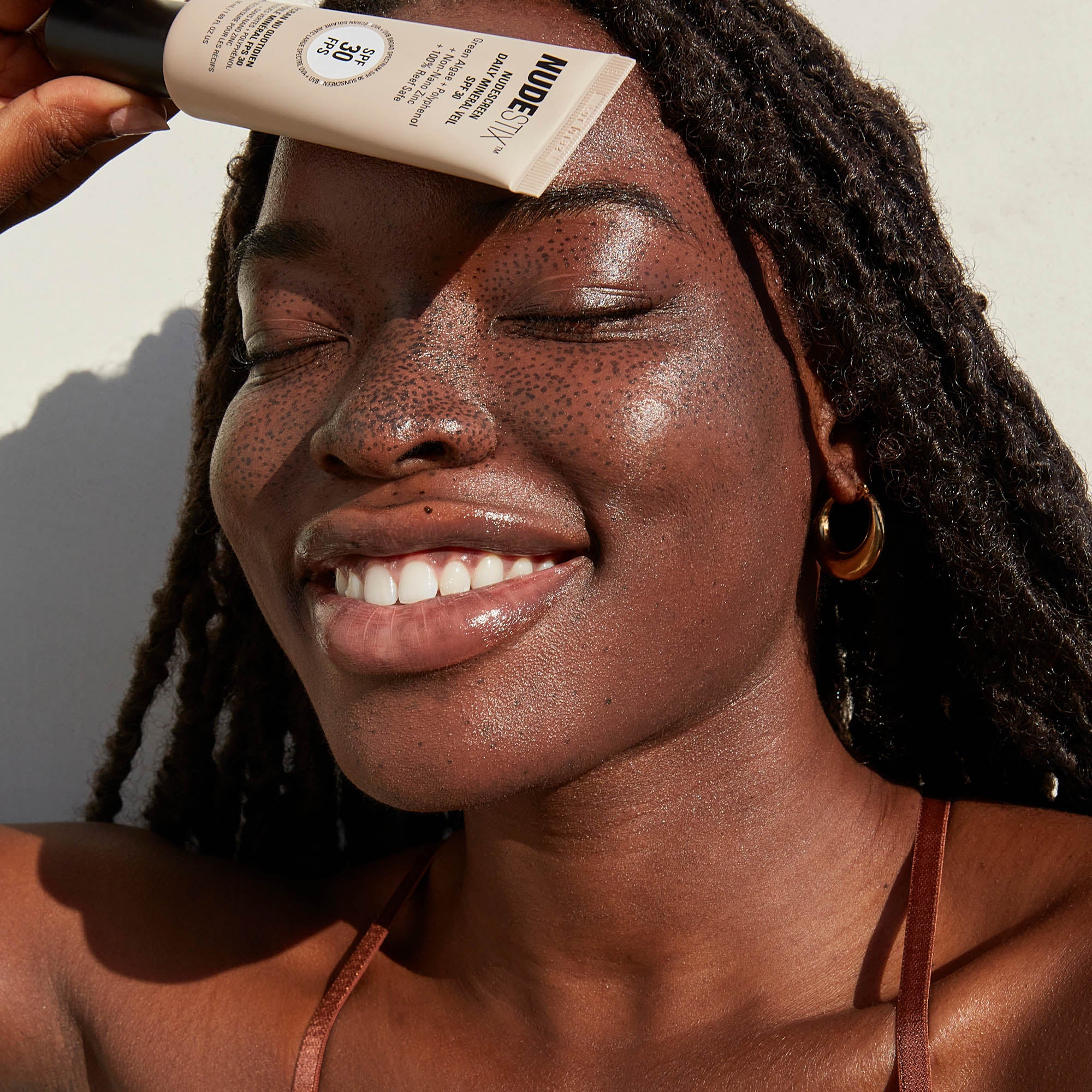 This sunscreen is a multitasker—incorporate it into your skin-care routine as a daily hydrating moisturizer with SPF and/or use it as makeup primer. Lightweight and moisturizing, this SPF lotion is free of oils and seamlessly blends into the skin, leaving a natural and nude finish. With a 100 per cent reef-safe mineral formulation, this product includes 15 percent non-nano zinc oxide, as well as polyphenol-rich extracts of green algae, passion flower, and purple tea.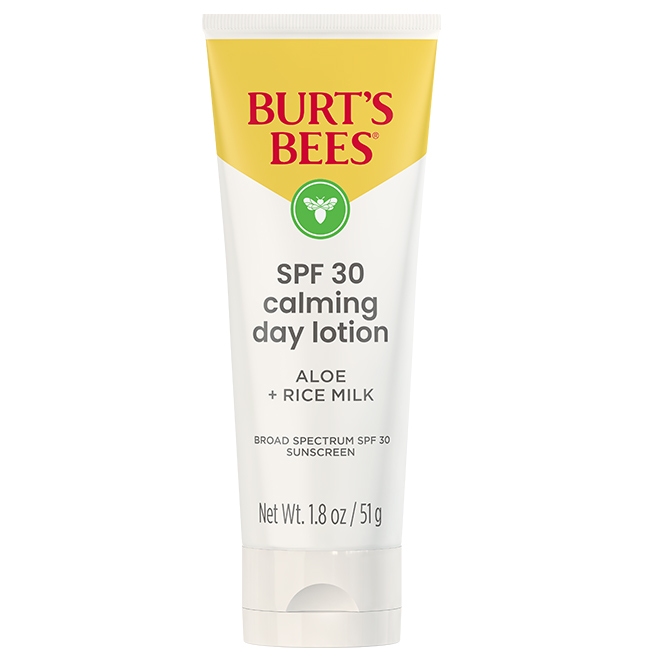 Sensitive skin can suffer from a compromised moisture barrier, making it susceptible to irritants that trigger redness. Developed in collaboration with dermatologists, this formula incorporates Burt's Bees' Hydrate & Calm Complex to reinforce the moisture barrier, along with a lightweight mineral SPF 30 and soothing aloe, which helps alleviate visible redness and irritation caused by dryness, gradually enhancing the skin's moisture barrier over time.
A blend of green microalgae, aqualene, and vitamin E, this multifaceted formula blurs and smooths the skin, promoting the appearance of healthy-looking pores. The lightweight mineral sunscreen includes zinc oxide to reflect the sun's rays. Enriched with powerful antioxidants like niacinamide, it helps reduce the appearance of pores and improves overall skin texture and hydration. This pick works beautifully under makeup or on its own for smooth-looking skin.

This luxuriously silky illuminating serum glides onto the skin, providing a dewy and hydrated appearance while offering weightless SPF 30 protection. The organic formula goes beyond mere sun protection, as it actively works to counteract the effects of blue light, pollution, and other environmental stressors with the aid of Coola's innovative BlueScreen Digital De-Stress technology. This sunscreen is also powered by probiotic technology, which helps the skin retain moisture and increase radiance. A serum sunscreen is a must-have addition to your skin-care routine.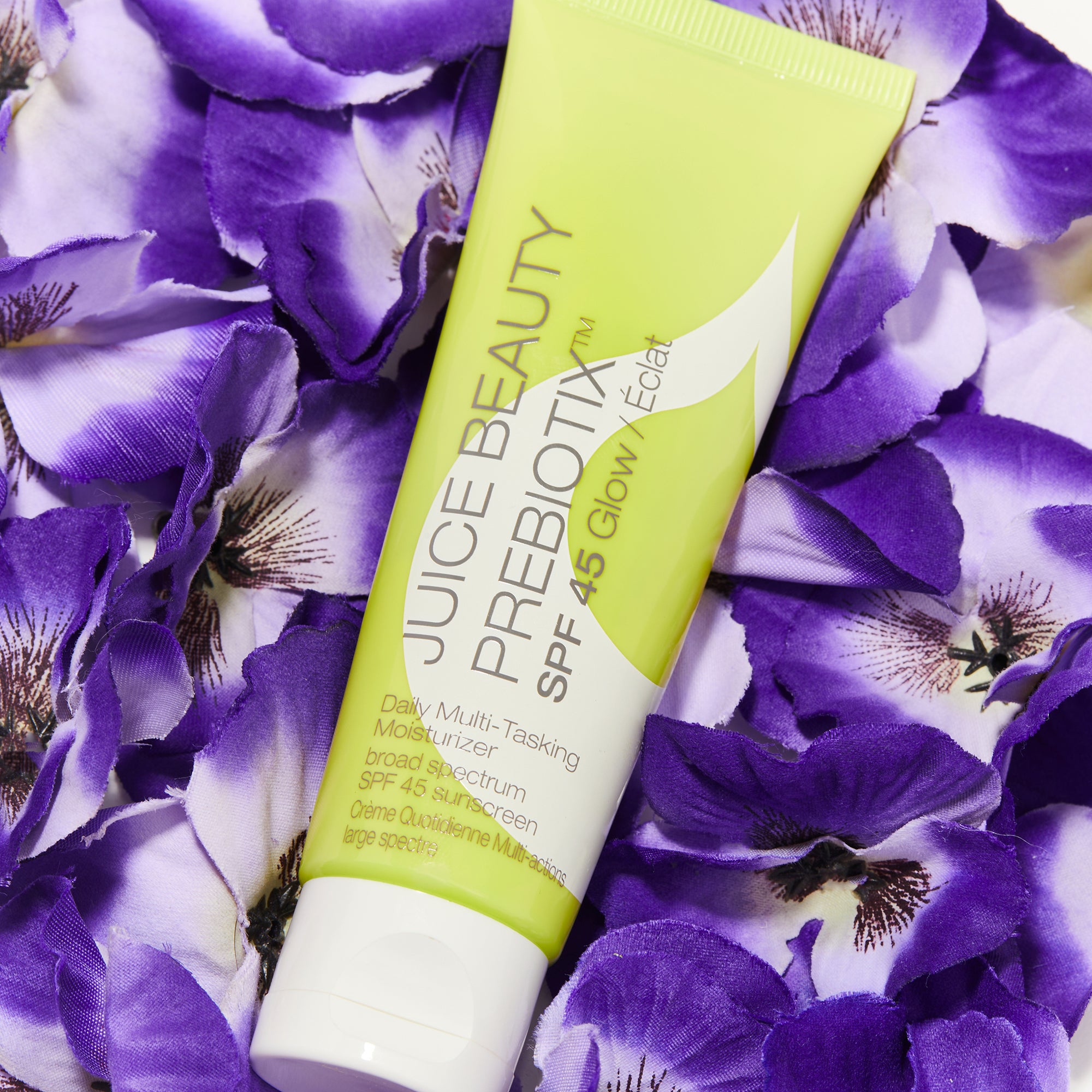 This lightweight moisturizer blends into the skin, providing hydration and a dewy glow. Formulated with natural mineral zinc, it offers broad spectrum SPF 45 protection from the sun's rays. The presence of antioxidant-rich emblica flavonoids and ectoin assists in balancing the skin's microbiome, promoting a harmonious and healthy complexion.