A Slow Living Hideaway on Sicily's Pantelleria
The Sicilian island of Pantelleria seems to defy reality with its beauty. Closer to Tunisia than to Italy, the tiny island is unlike any other in the Mediterranean. Composed of black volcanic rock, it has vineyard-covered hills, emerald pools, and a heart-shaped lake with thermal waters.
To experience the island and its magic, there is perhaps no better place to stay than Parco dei Sesi. With an emphasis on design, sustainability, and slow living, Parco dei Sesi epitomizes the island's spectacular beauty and unhurried pace. The boutique property, which looks out to the African coast beyond, includes 10 suites and a three-bedroom villa, each individually designed.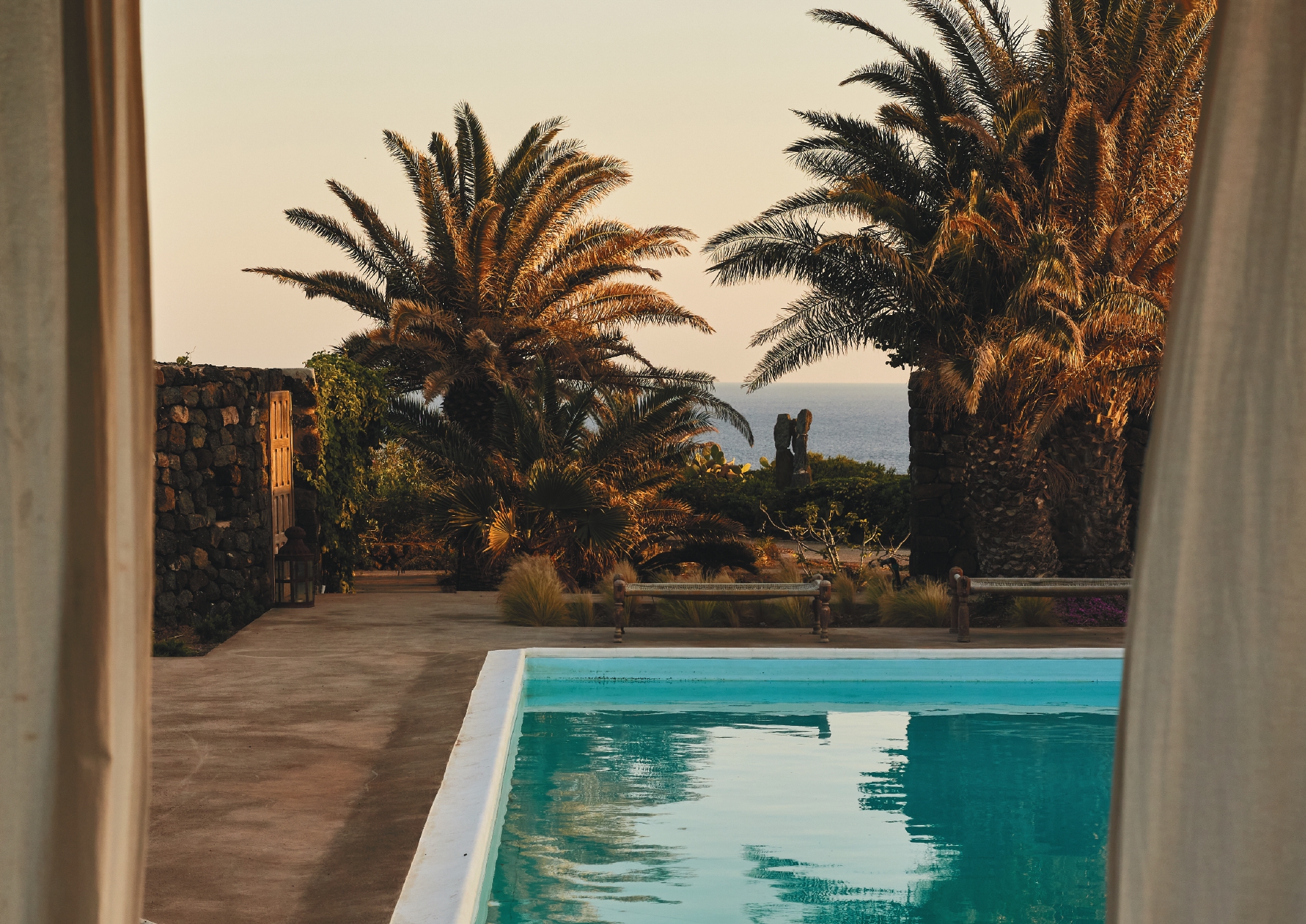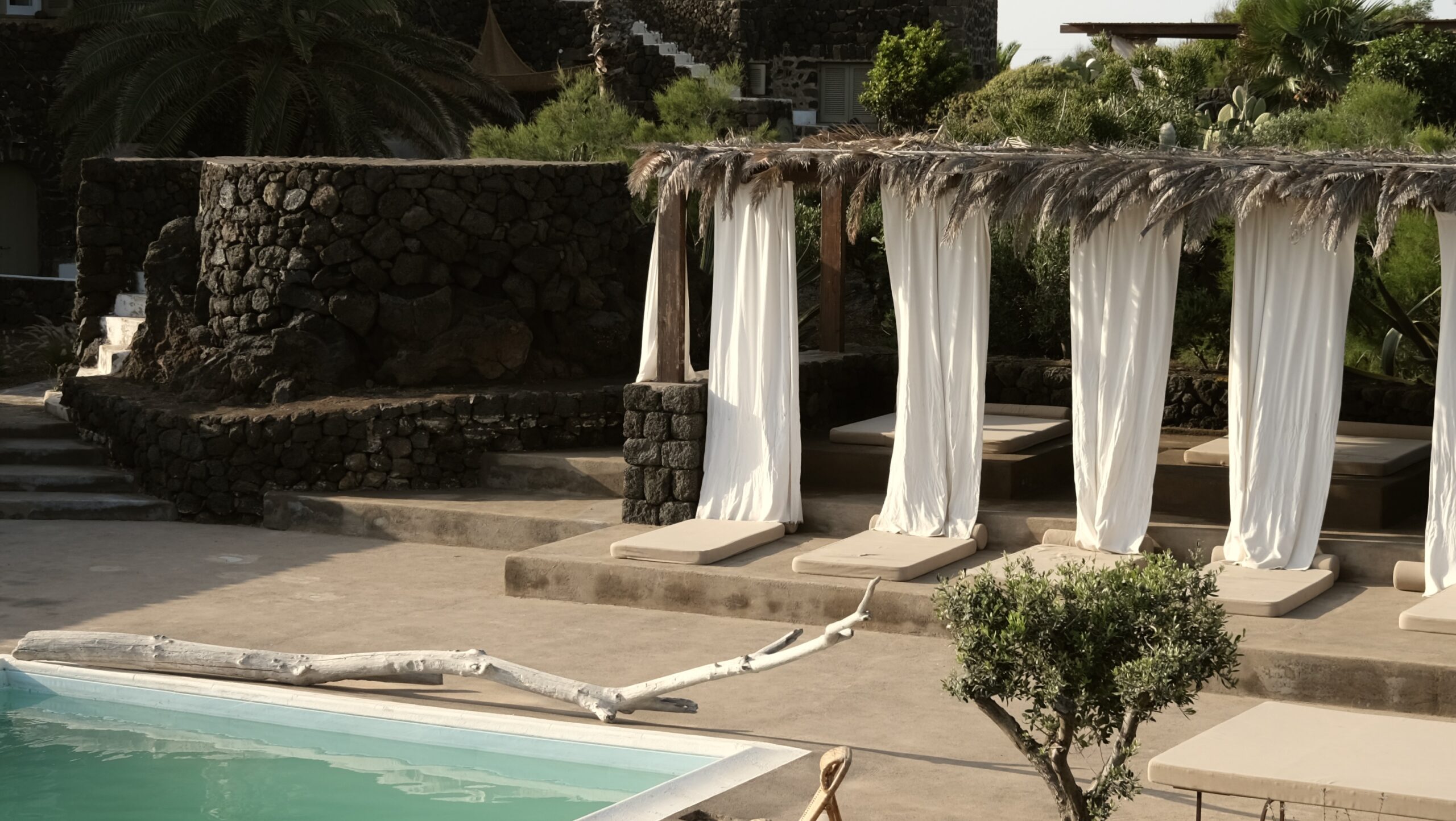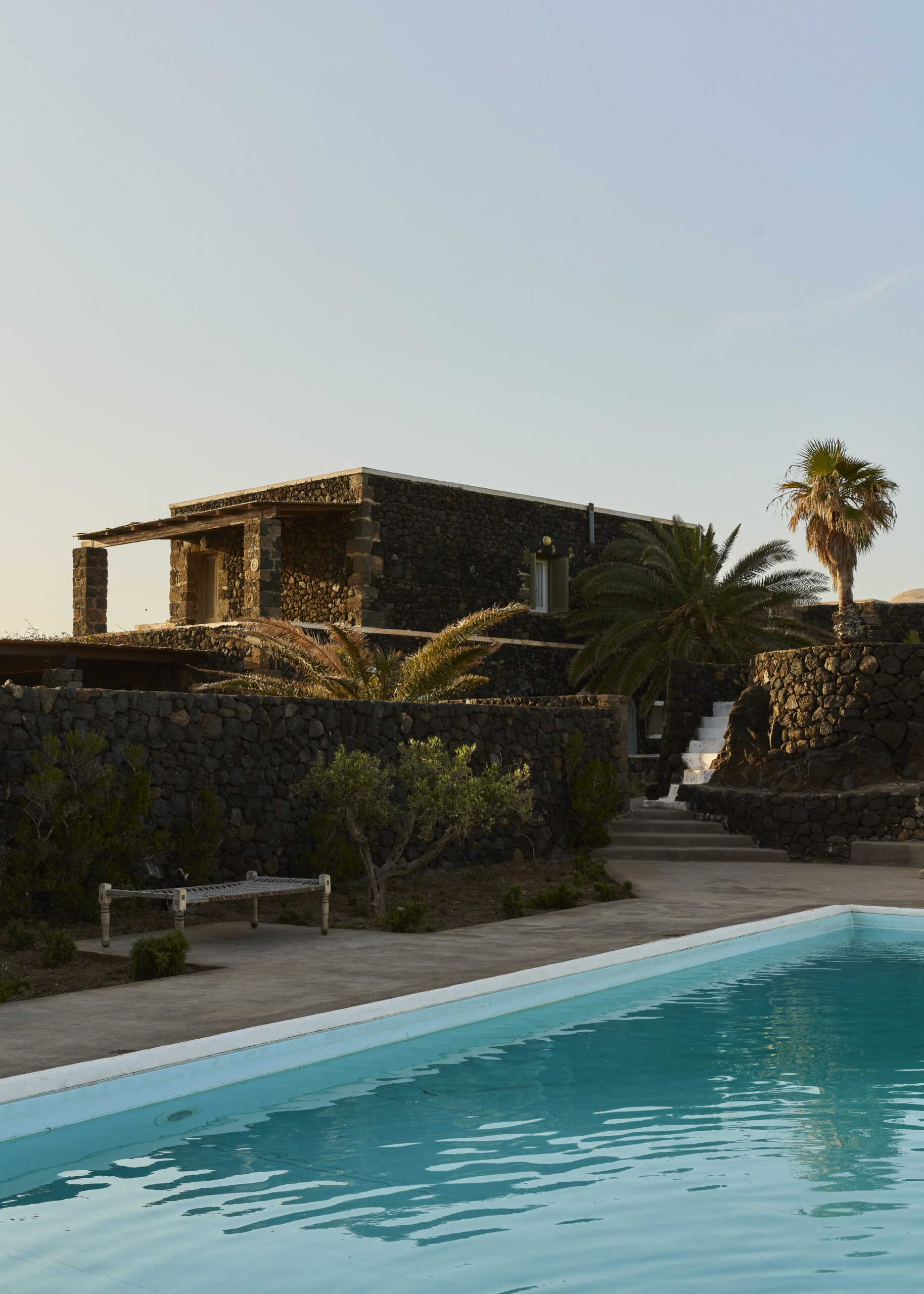 Parco dei Sesi was created by Parisian Margot Guelfi and Milanese Sicilian Massimiliano Panseca, who fell in love while vacationing on Pantelleria. The pair later moved to the island in pursuit of a slower and more deliberate pace of life and took on the task of renovating the buildings, constructed by Panseca's father in the 1970s.
"We arrived here five years ago to find a better life. We've created our own reality here, and we're lucky to be able to offer that reality to others," Guelfi explains. "We wanted to create an experience that brings together all your senses to help you disconnect from your reality."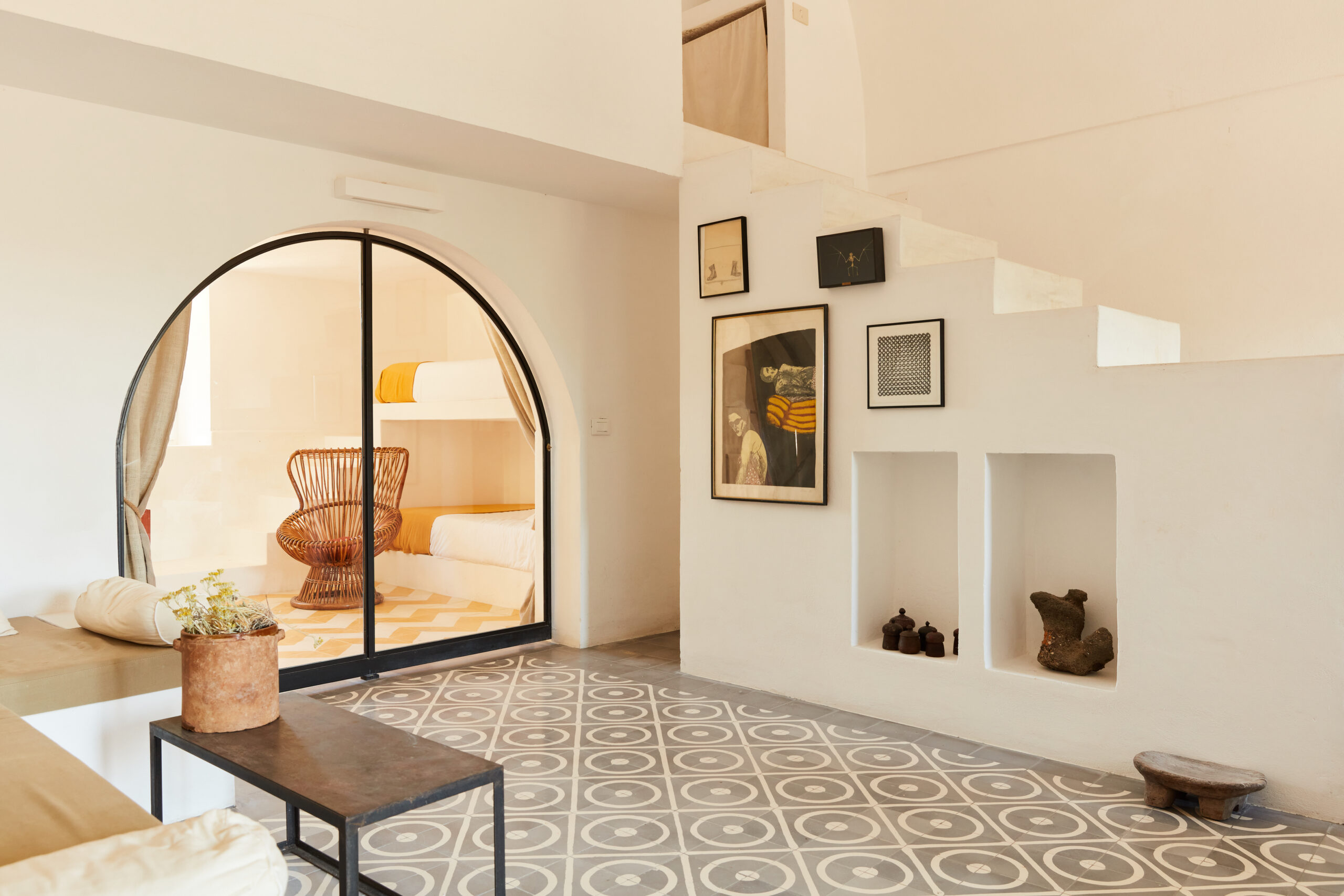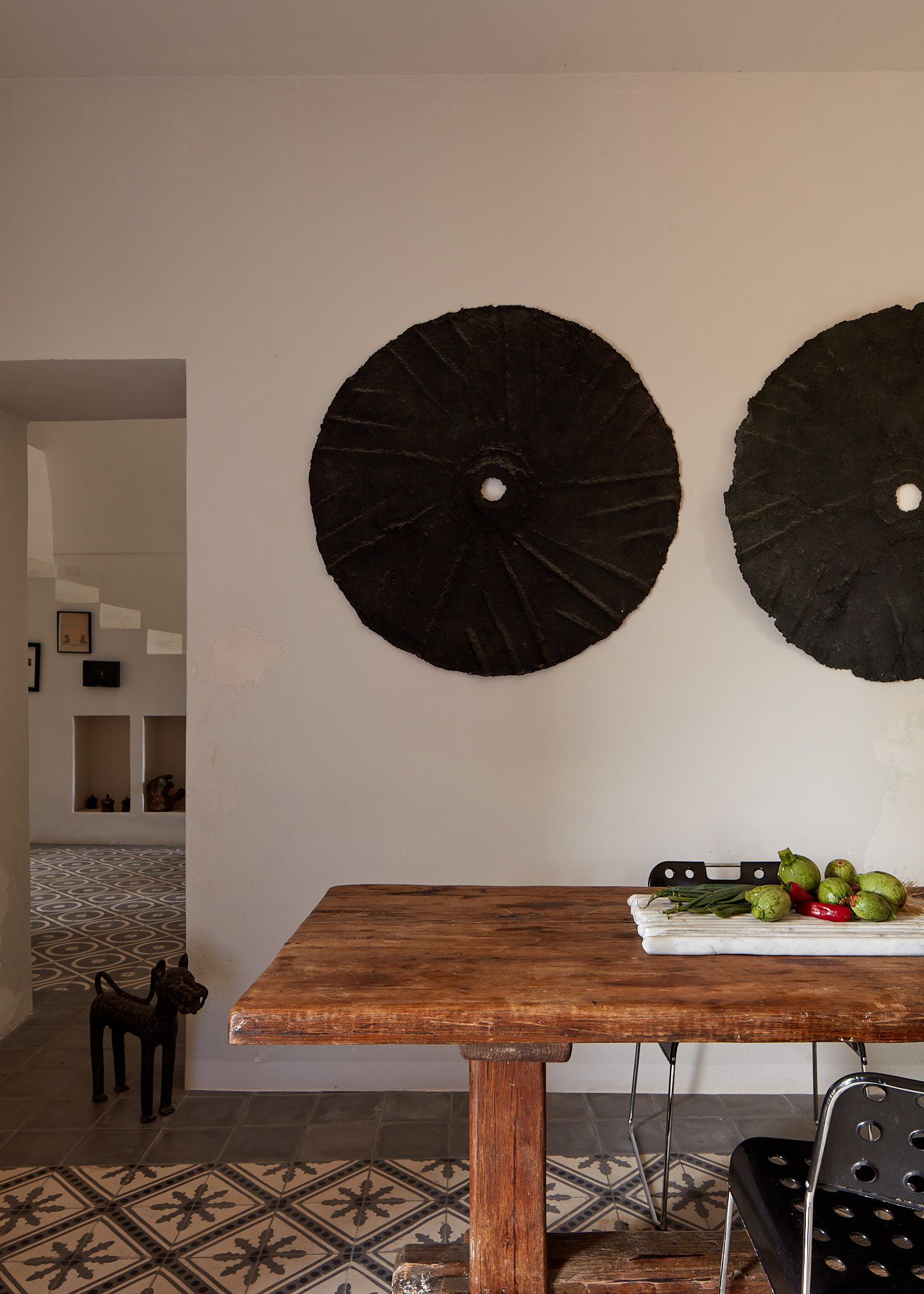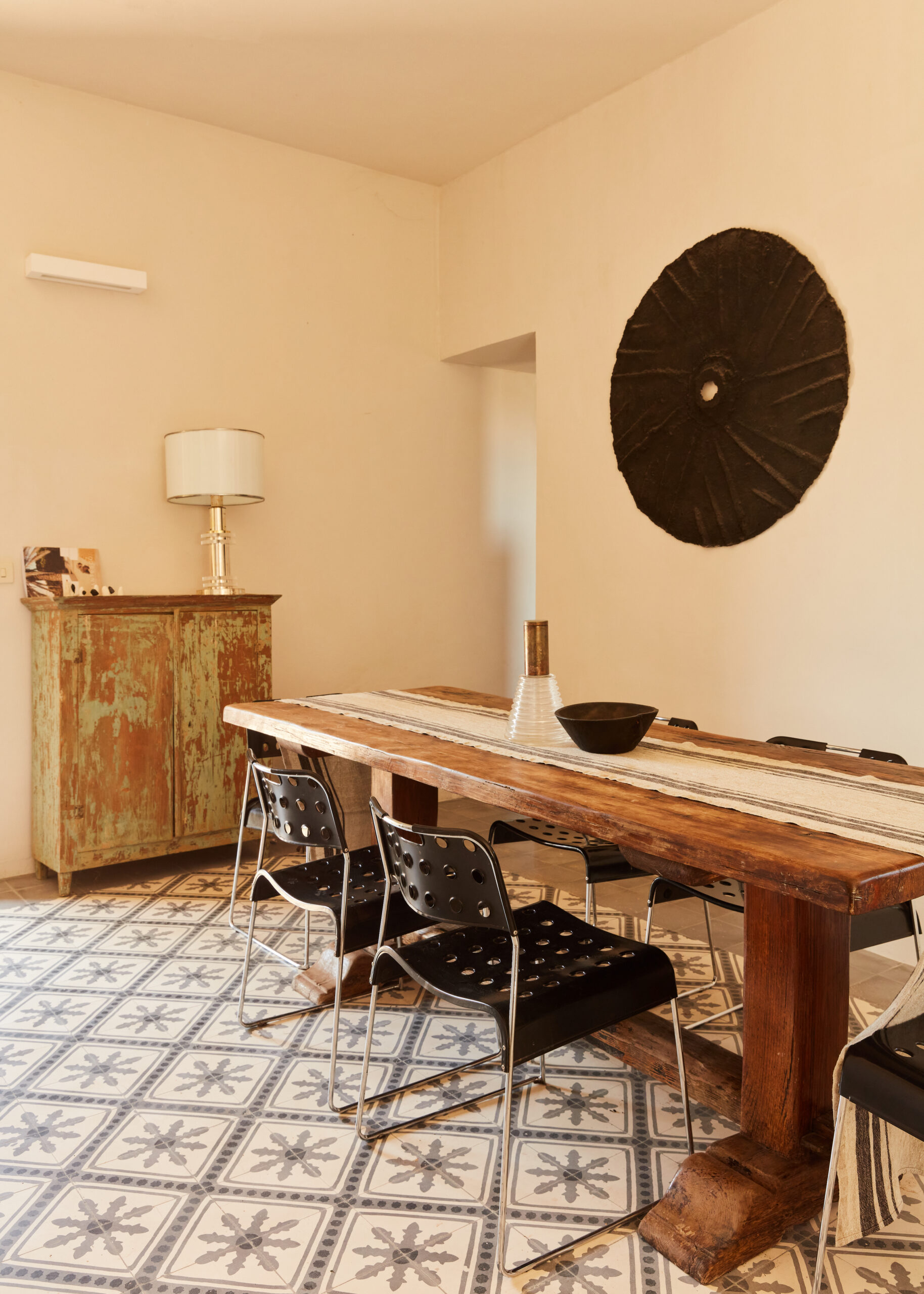 The buildings at Parco dei Sesi are the island's traditional white-domed dammusi, made of the same black volcanic stone that forms the island itself. The interiors feature raw, unfinished materials, found objects, antiques, and art from places such as Sicily, France, and Tunisia. Marble sinks were sourced from an ancient Italian palazzo, and vintage Danish furnishings brought from France.
"We've redone many rooms because we really want to perfect everything," Guelfi says. "We both have a high sensitivity to beauty and nature, so design is very important and very relaxing to us. You don't need much when you go into a room, but you need just the right objects, the right details."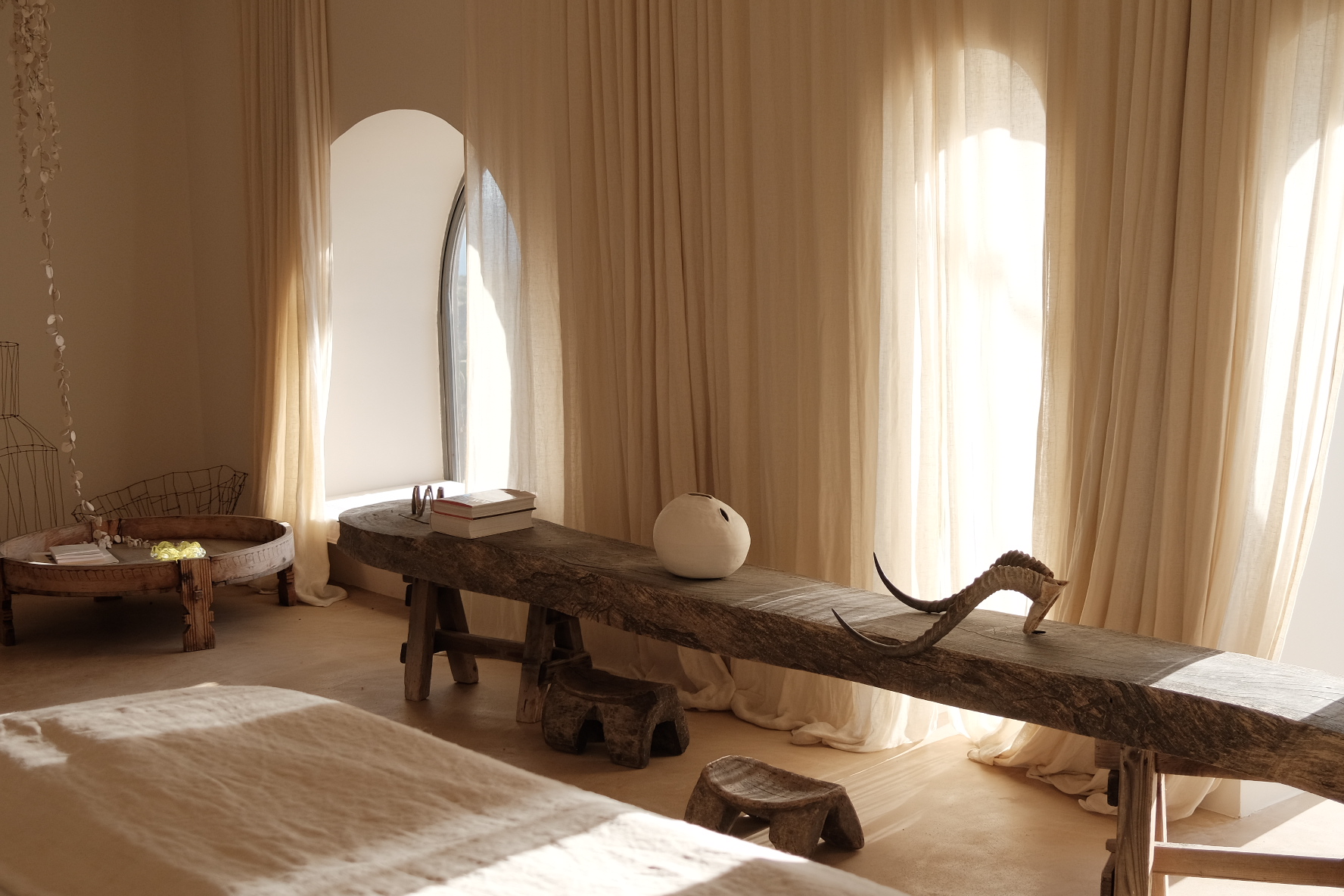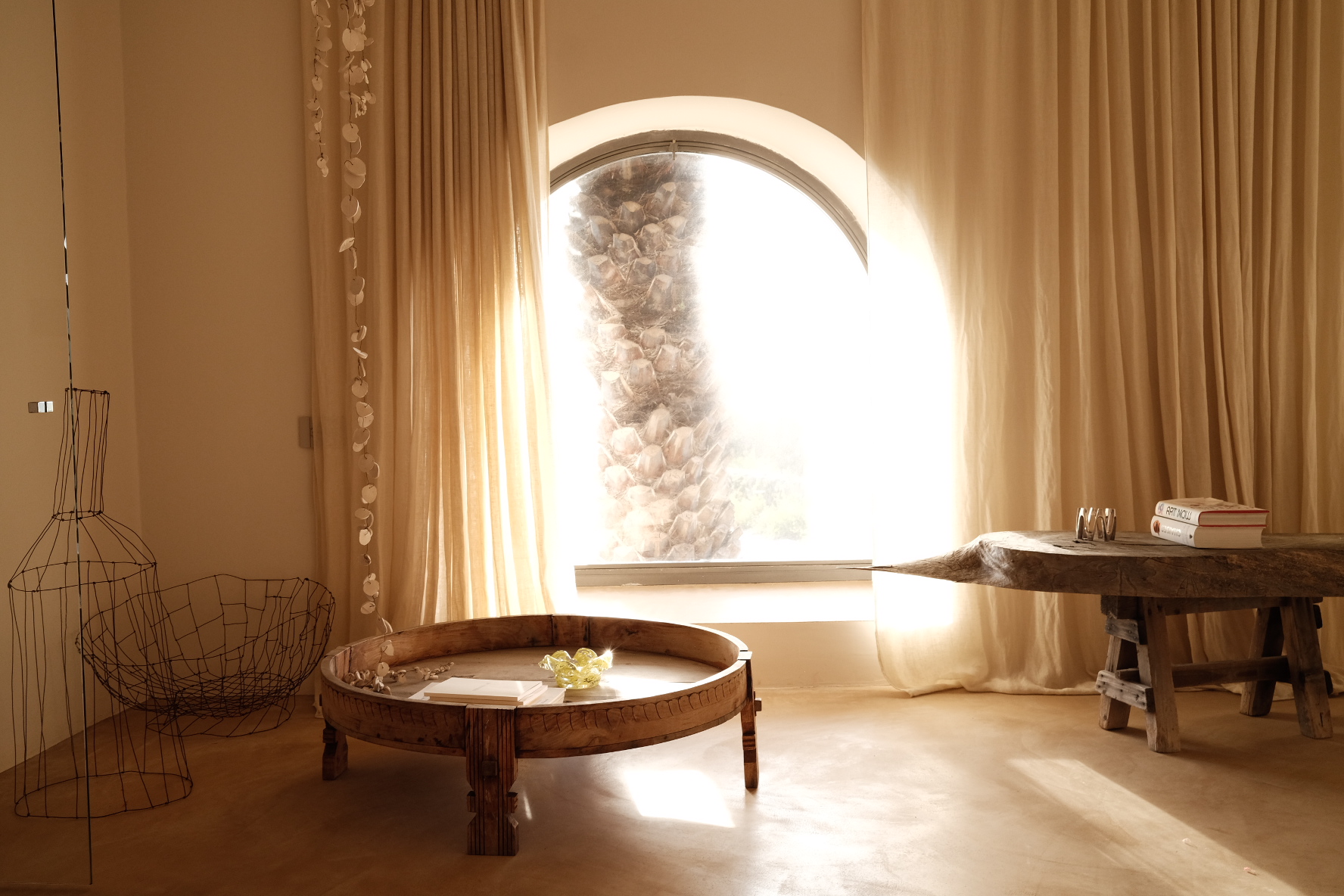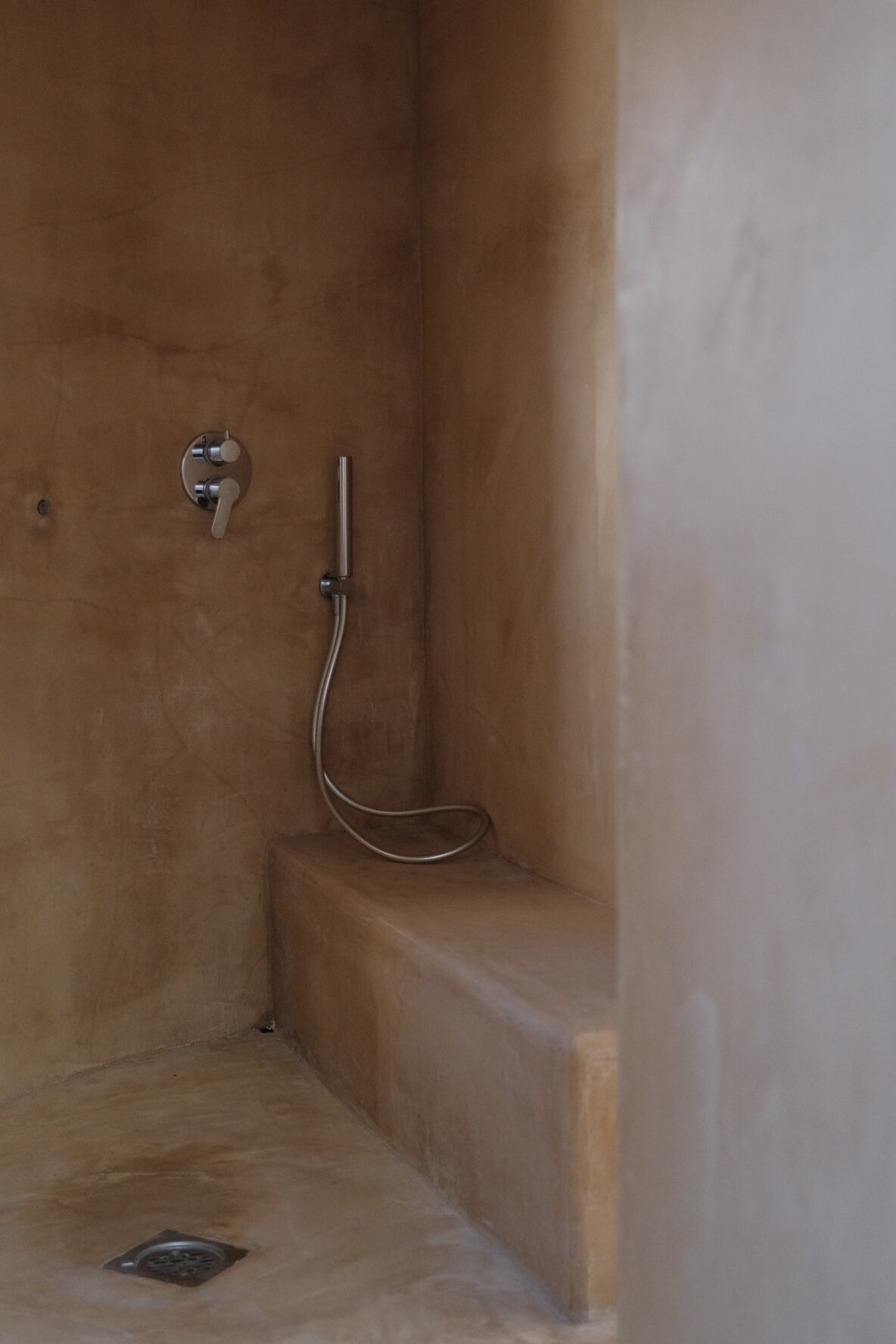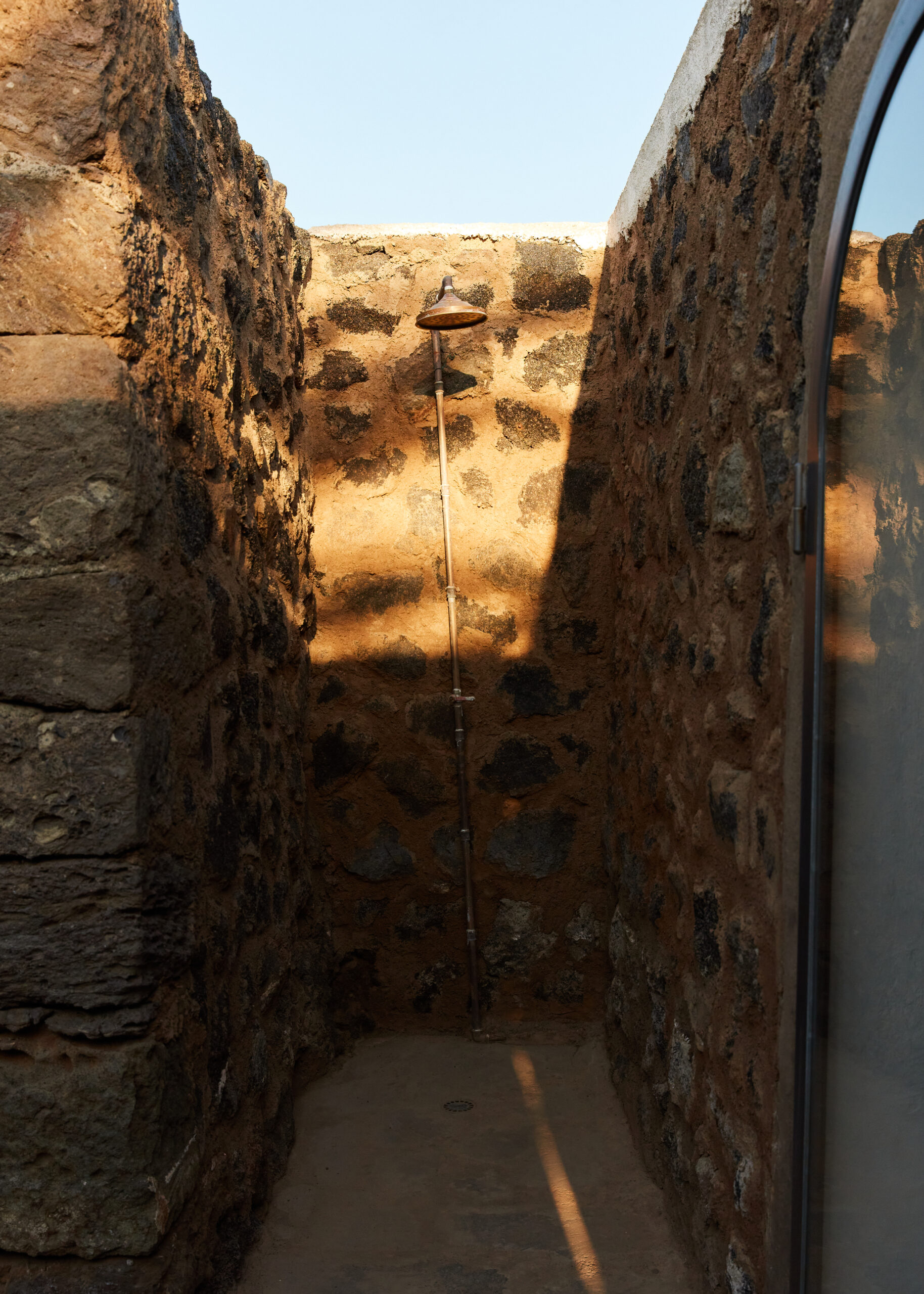 The sprawling property seems designed for discovery. Private rooftop terraces up small flights of stairs offer views of the sea and the sunset. Hidden corners to relax in are easily stumbled upon, while a wide pool with palm-shaded loungers awaits for refreshing dips. Mediterranean plants such as capers, olives, and oregano grow on the property's organic farm, and a family of goats often wanders onto the rooftops.
From Parco dei Sesi, Pantelleria itself beckons. Fiat Pandas, the ubiquitous vehicle of choice, are perfect for exploring the dusty roads. The local zibibbo grape is grown in vineyards across the island, including by cult natural winemaker Gabrio Bini. Drive a bit inland and spend a day at Lago di Venere (Lake of Venus), a heart-shaped lake with thermal waters and mineral-rich mud, which legend says Venus used as her mirror before her meetings with Bacchus.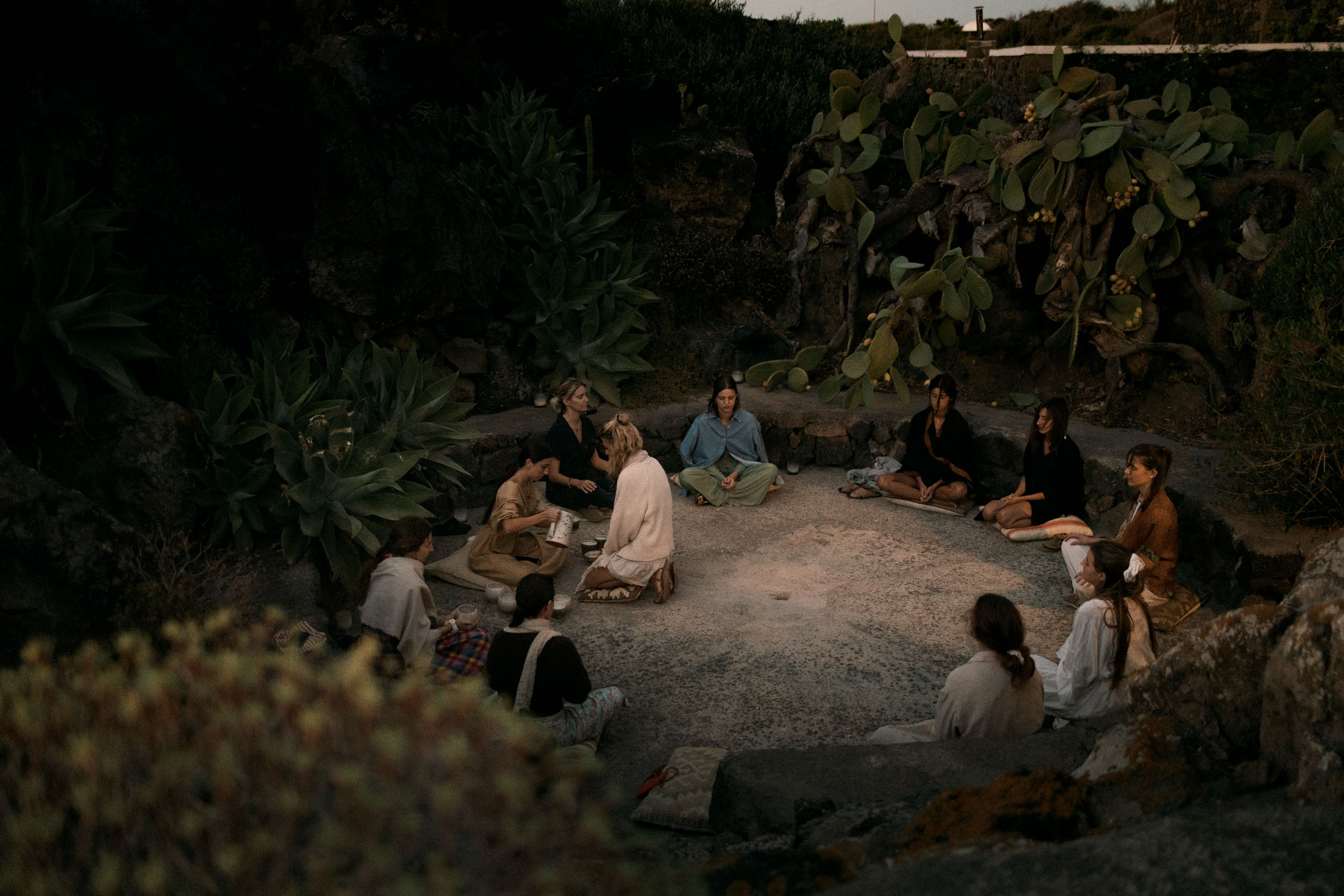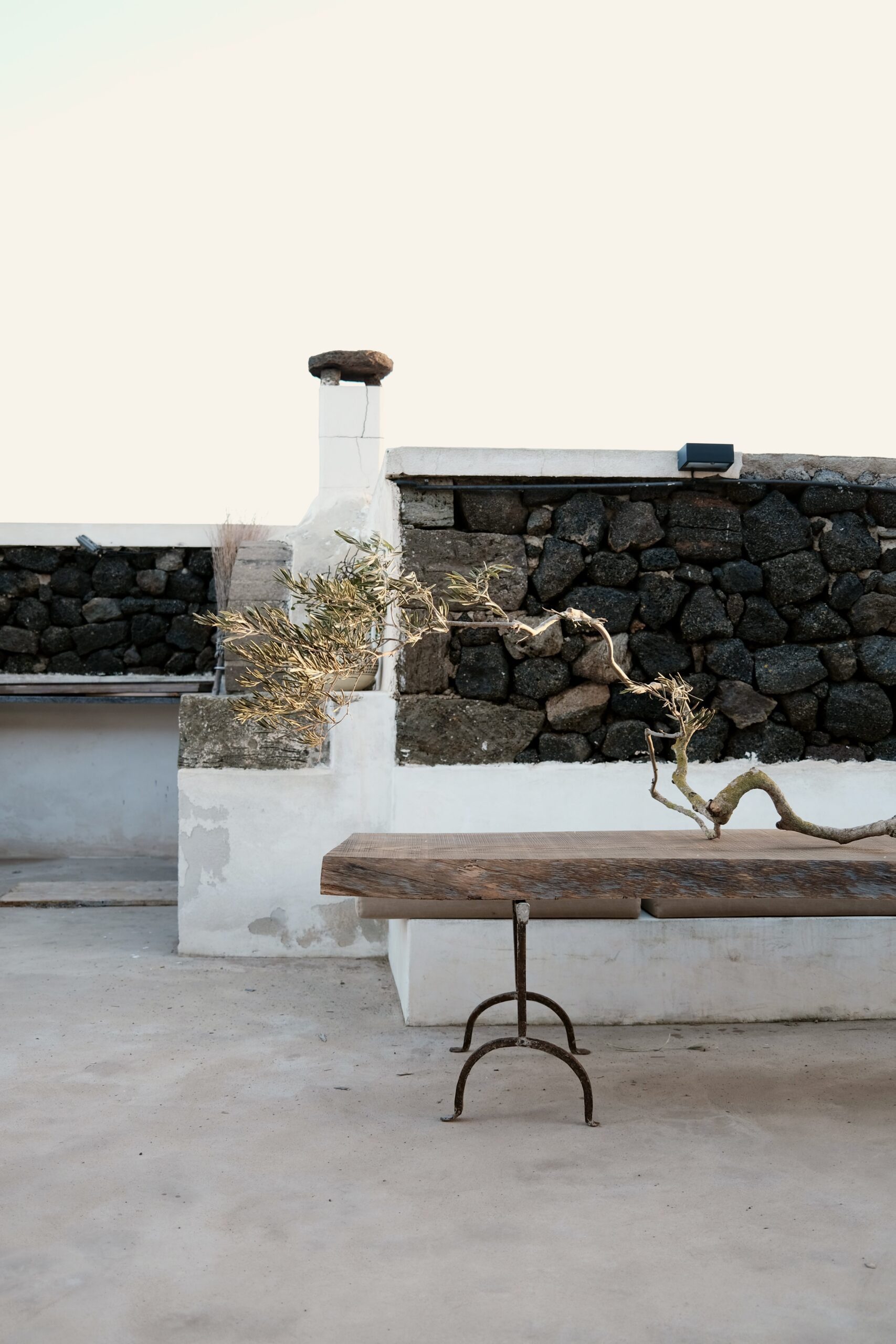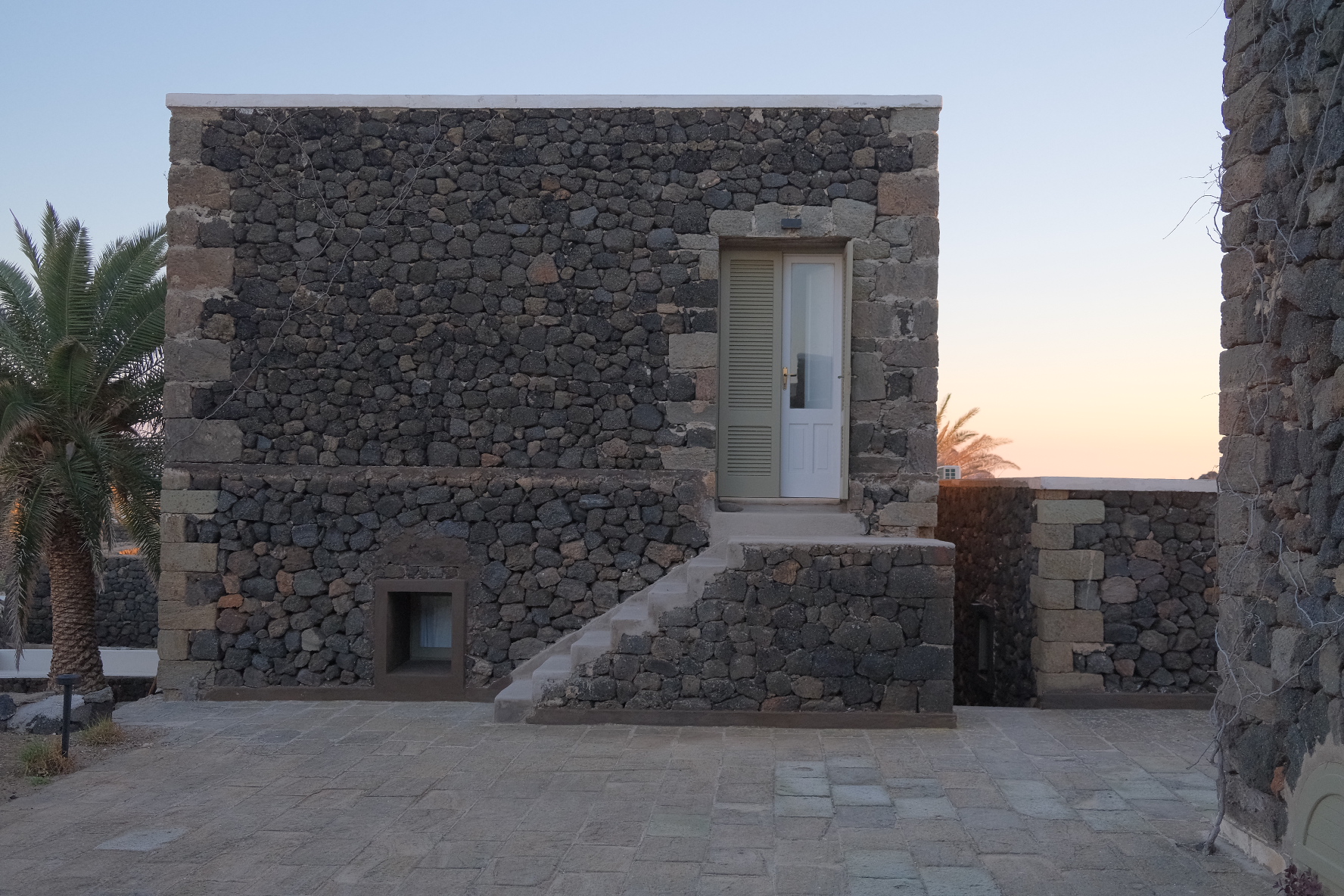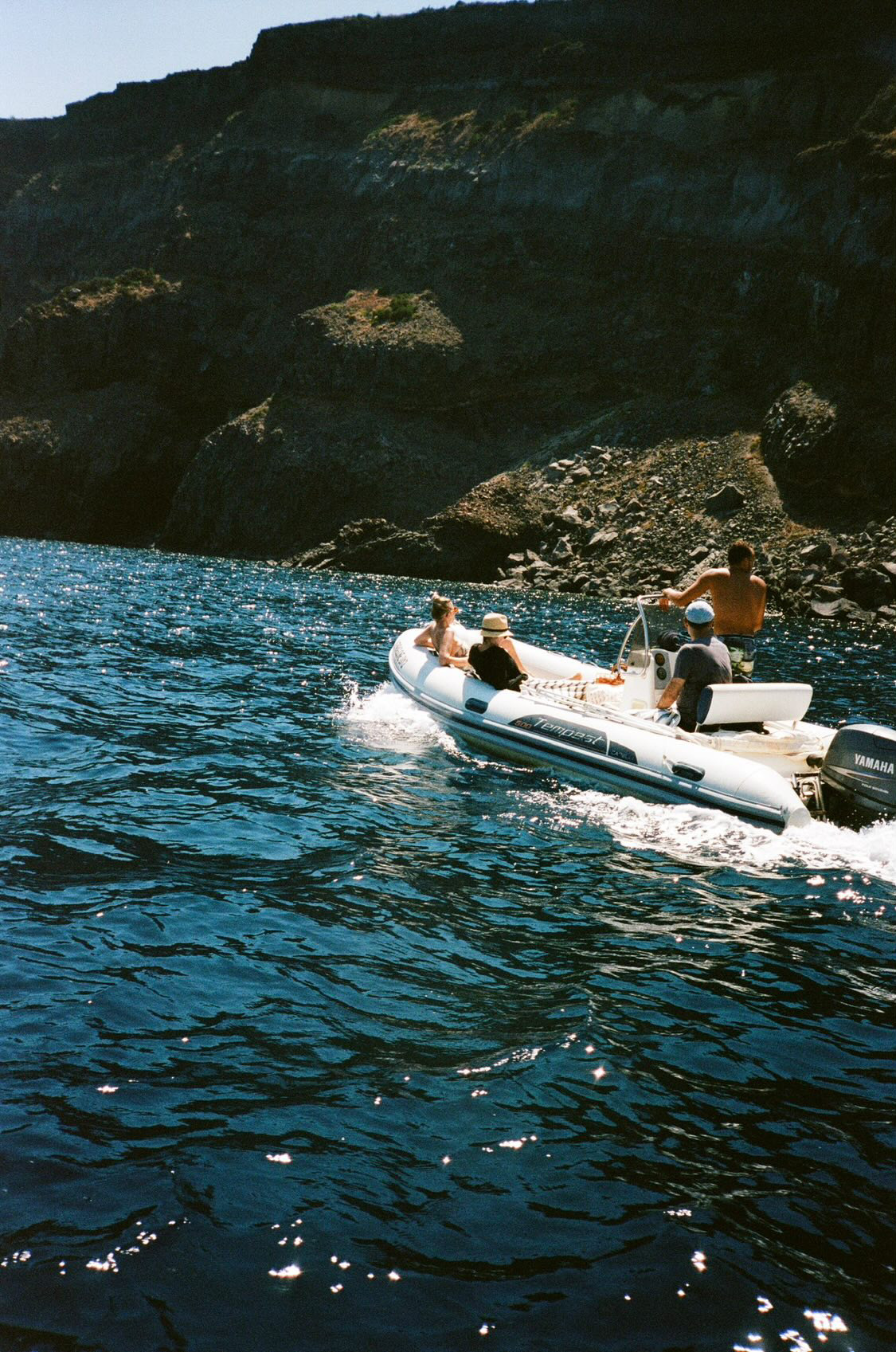 The Arabic name for Pantelleria is Bent el Riah, meaning Daughter of the Wind. And indeed, as you sit on the Parco dei Sesi's rooftop enjoying an aperitivo and watching the sun set over Tunisia, you can often feel a warm breeze—the kind that leaves you soothed and at peace, and makes you want to close your eyes and breathe it in. Simple and beautiful moments like these, ever present at Parco dei Sesi, make slowing down easy.