Through the Lens: On Wildlife Photography with David Yarrow
Where art meets conservation.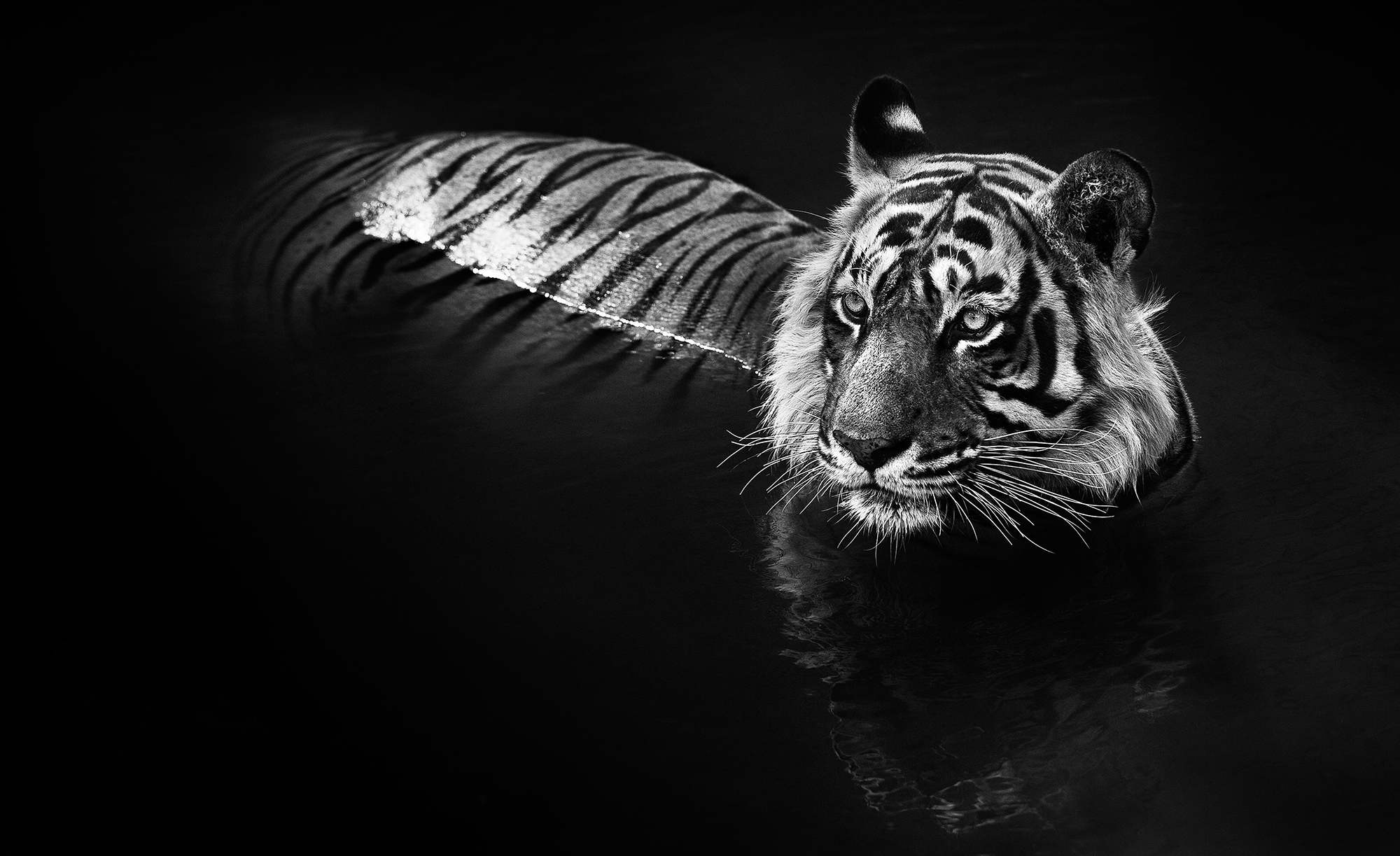 A black and white image is a paradox that portrays nuances of shade and tone, yet evokes a certain bareness, stripped of the excesses of colour.
"Someone once said, 'If you photograph people in colour, you see their clothes. If you photograph them in black and white, you see their souls,' " says David Yarrow. The Glasgow-born photographer is best known for his striking black and white wildlife and fashion photography and his skill to capture the soul of each subject, be it a tiger, a polar bear, or a Victoria's Secret model.
Yarrow's initial foray into photography came by way of a fascination with soccer: when he couldn't be a player at the professional level, he decided to take photos of those on the pitch. His work in sports photography took him around the world, from the Olympics in Calgary to the 1986 FIFA World Cup in Mexico. It was during the latter that, at only 20, he captured the now-legendary shot of Argentine player Diego Maradona in his post-win euphoria.
Yet Yarrow found himself disillusioned with sports photography—instead pulled by more artistic sensibilities: "As you get older, you photograph what interests you. The problem with sports is that if you go to a big game, there's 200 photographers around the pitch, and it's very difficult to get a picture that no one else has got. It's not art, it's more reportage," he says.  "I thought about landscape photography, but the problem is that it's always there. The people that take the best pictures are the ones who turn up when the weather is most dramatic… I just photograph what interests me."
It was wild animals that most interested Yarrow, who has since photographed for the wildlife conservation charities Tusk Trust, WildArk, and the Kevin Richardson Foundation, as well as the Cara Delevingne Foundation, for a TAG Heuer campaign shoot with the British model. His visual pursuits now place him at the intersection of art and conservation, where images can spark social movements. In an era where the influence of images is ubiquitous, the relationship between photographs and activism is reaching its peak: the ease and accessibility of image sharing is only strengthening the power of photographs in a wider cultural context.
Yarrow's wildlife photography is particularly evocative—a combination of his use of black and white as well as his stark composition—and sales of it are projected to generate about $3-million (U.S.) for conservation this year alone. However, "I think you have to raise an awful lot of money to make a difference," he says. "Raising awareness is more important, and people seeing how beautiful these animals are."
Yarrow pays tribute to the beauty of the animals he photographs through innovative techniques that allow for intimate, up-close captures, including the use of some unusual scents to attract animals closer to the camera. "We use a lot of chocolate with polar bears," he says with a hint of mischievousness. And while he often uses a remote-controlled camera to capture particularly close shots, Yarrow can get within 20 feet of the animal to get the perfect angle—sometimes closer. "I've had a bear lie on top of me once," he says. "[But] people are more dangerous than animals."
Yet no matter how an image is captured, "The best shots can be looked at for a long time," he says. "They've got to be original, sharp, technically perfect. But somewhere there's got to be a degree of emotion as well, something that grabs people's attention and holds them."
David Yarrow's touring exhibition It's Five O'clock Somewhere showcases 20 of his fine-art wildlife photographs and is on view at the Chali-Rosso Art Gallery in Vancouver until November 10, 2019.
_________
Never miss a story. Sign up for NUVO's weekly newsletter, here.