Salvador Dalí in Vancouver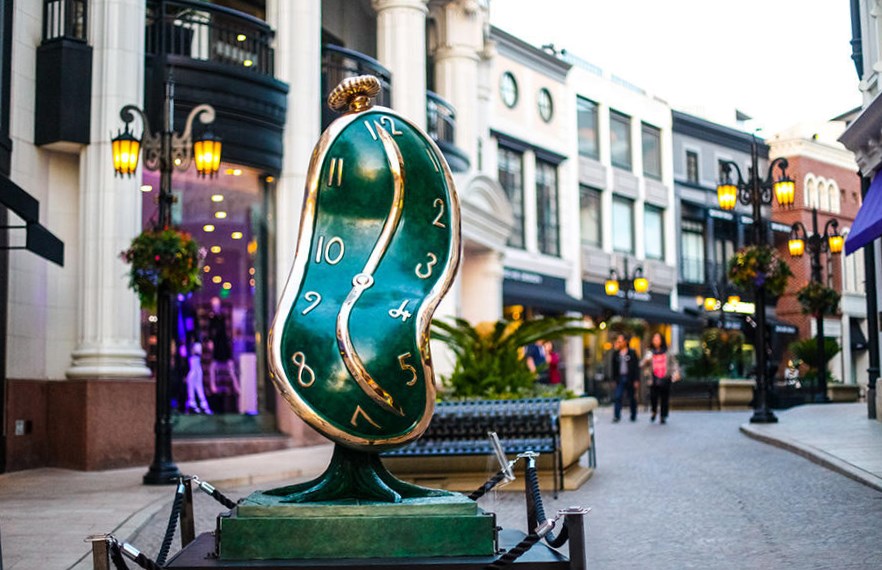 This summer, the streets of Vancouver are going to become a little more surreal. The city will have the honour of temporarily hosting Dance of Time I, an original sculpture by Salvador Dalí. From May until September, the seven-foot-tall bronze sculpture depicting a melting stopwatch will be on display in a small park near the Vancouver waterfront. Even for those unfamiliar with the surrealist artist's canon, the piece is instantly recognizable as a Dalí classic—a liquefying timepiece being one of the Spanish artist's key motifs.
The $750,000 sculpture, on loan from Swiss non-profit art organization the Stratton Institute, has been gifted to the city by Vancouver's Chali-Rosso Art Gallery in celebration of Canada's 150th anniversary. The large-scale piece is the last addition to the private gallery's Definitely Dalí project: a collection of 100 artworks including smaller sculptures, watercolour paintings, and drawings by the surrealist artist, on display at the Chali-Rosso until the end of September.
Dance of Time I will be on display in Vancouver at Lot 19, West Hastings and Hornby Street, from May 6 until September 2017.
Photos courtesy of the Chali-Rosso Art Gallery.
_________
Never miss a story. Sign up for NUVO's weekly newsletter.