Yuka Wakamatsu's Hand-woven Chair Mats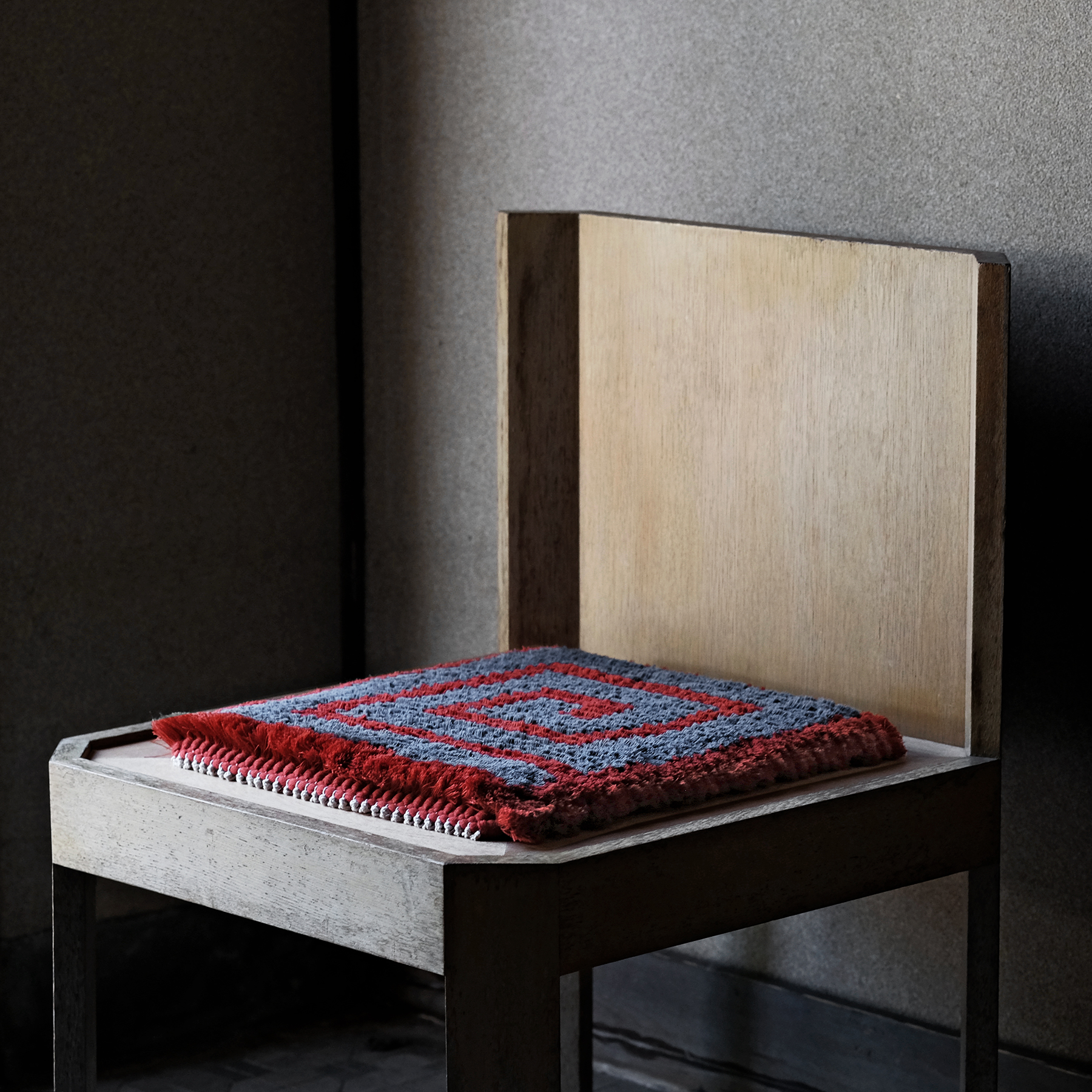 It may seem far-fetched that an item designed for one's tush might also look handsome hung on a wall, but Yuka Wakamatsu's hand-woven chair mats are truly just that: multipurpose. The Japanese weaver's one-of-a-kind wool and cotton chair mats feature folksy, geometric patterns in muted hues like burnt orange, split-pea green, and cream, and are made using a Japanese technique called "Kurashiki knotting".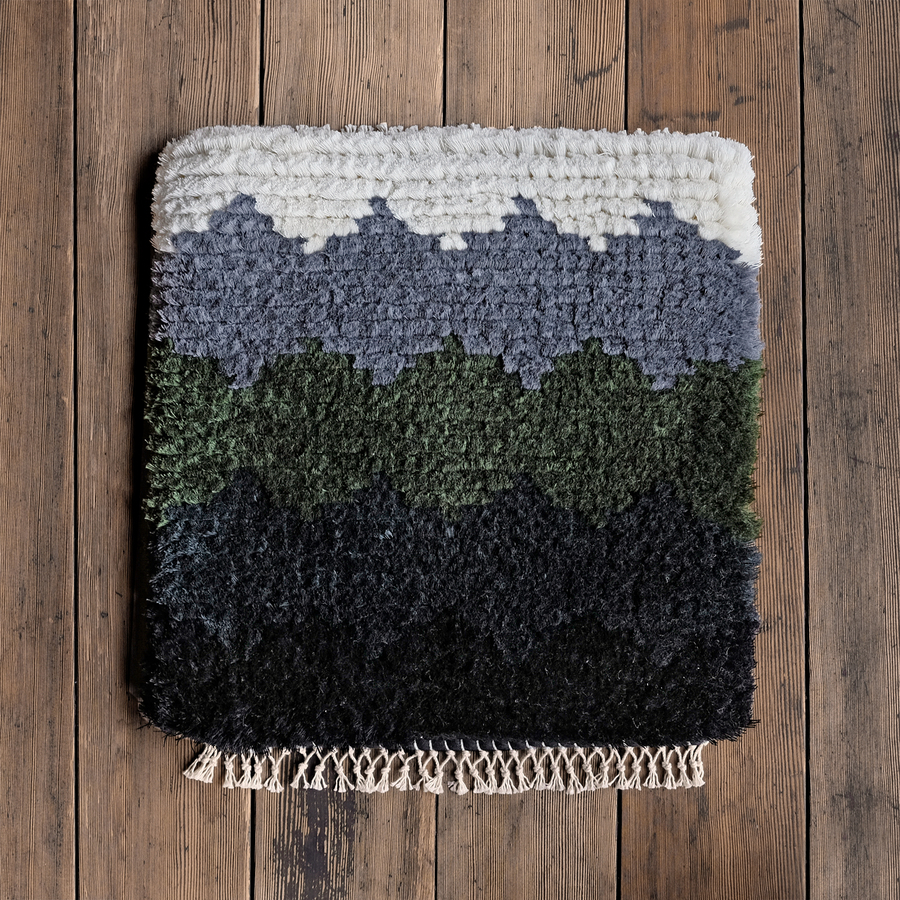 Wakamatsu, born in Nagasaki and based in Nagoya, learned this technique in the city of Kurashiki at the Kurashiki Dyeing Spinning and Weaving Institute. The school was founded by the late Tonomura Kichinosuke, a master weaver and champion of mingei—a Japanese folk art movement that emerged in the 1920s and celebrates the beauty of everyday objects. To make each mat, hundreds of woolen strands are knotted by hand, piece by piece, each taking at least a full day of labour to complete. The result is a mat that is thick, washable, and can turn a hard chair or floor into a comfy seat.
Thanks to their simplicity and style, the mats were selected by Analogue Life, a second-floor shop in Nagoya, Japan, which stocks a brilliant collection of precious contemporary artisanal works. Though many travellers come to Japan seeking silk or porcelain handicrafts, the mats are by no means a lesser alternative. Warm and functional, they are made to go the distance, lasting a purported two decades, at least. Added to a living room or breakfast nook, they bring a touch of inviting, international charm.
Wakamatsu's chair mats capture the essence of the mingei philosophy, proving that ordinary items can be extraordinary, too.
_________
Never miss a story. Sign up for NUVO's weekly newsletter.