An Art Lover's Guide to Miami
Historic architecture meets modern art.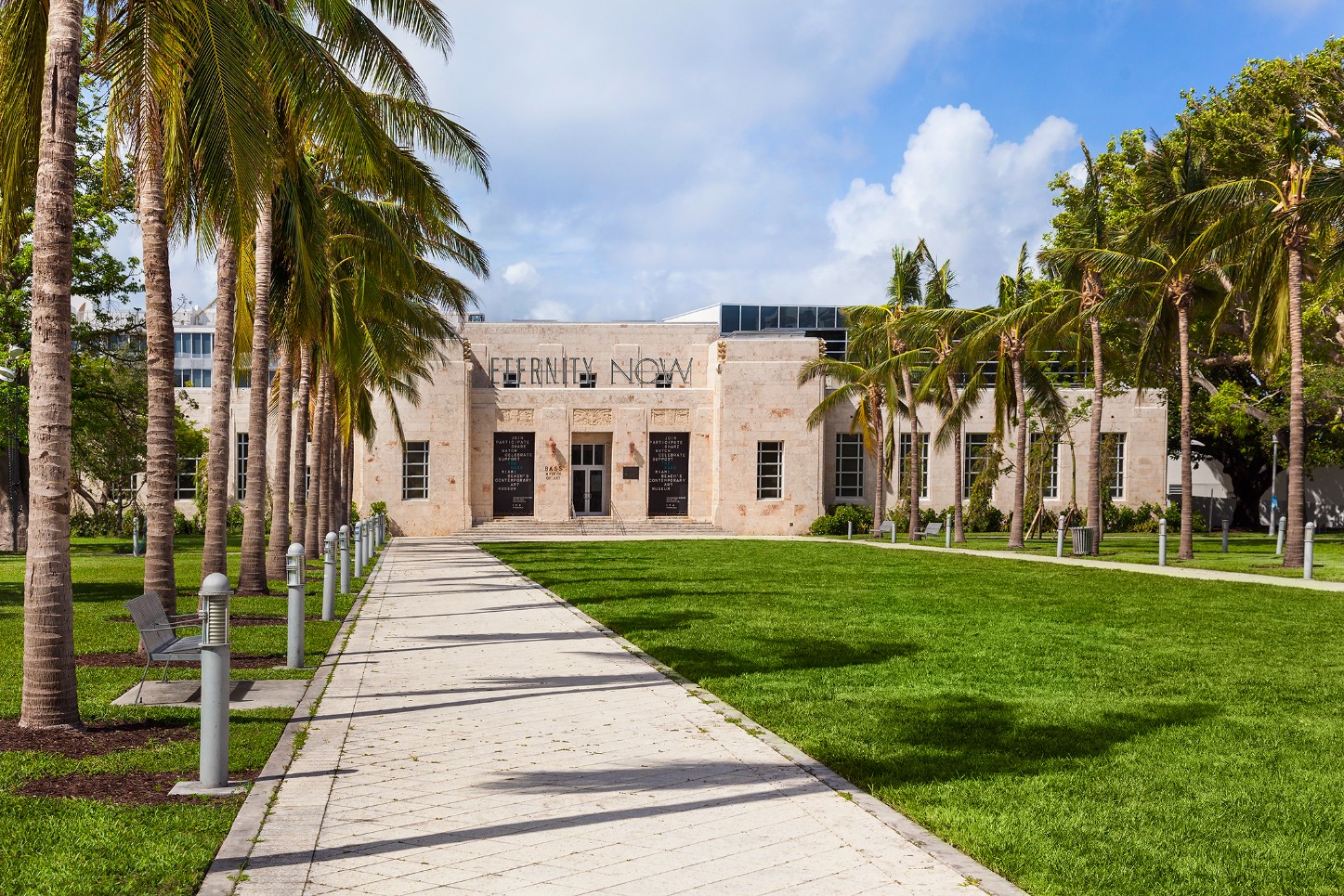 Once known best for pastel hues and fast cars, Miami has steadily evolved from a destination for the senior set to a city powered by club kids. The arrival of Art Basel in 2002 was a turning point, attracting the art world's international elite to come and discover far more than bottle service and dance tunes. Add to that the facelift provided by the South Beach Ocean Drive revitalization project, which seeks to continue restoring the luster of a historic Miami neighbourhood with the largest concentration of art deco buildings in the world, and the city has been palpably re-energized, attracting a certain set of art-minded sightseers.
Begin your exploration of the Miami art scene with a classic institution: the district's Wolfsonian-FIU is a museum and library established in the late eighties, featuring the private collection of Miami native Mitchell Wolfson Jr. Expect to find everything from relics of the 19th-century British arts and crafts movement to inventions featured in 20th-century World Fairs, along with vintage industrial design, technology, and war propaganda posters.  Then, see restoration at work at the Bass museum, newly reopened after closing for renovations in 2015, and highlighting international contemporary art from artists such as Ghanaian sculptor El Anatsui, British-American visual artist Eve Sussman, and Argentine video artist Mika Rottenberg.
A 30-acre parcel of land east of Biscayne Bay has been a sanctioned Miami green space since the seventies, but in 2013 it was reborn as Museum Park—the home for the new, Herzog & de Meuron-designed Pérez Art Museum Miami (PAMM) building. With a stunning outdoor vertical garden installation by Patrick Blanc, and Netscape, and an interactive Konstantin Grcic swinging chair installation guests are free to climb onto, the surroundings of PAMM are as welcoming as the interior collection of 20th- and 21st-century contemporary art. The neighbouring Philip and Patricia Frost Museum of Science, which opened in early 2017, and the nearby Adrienne Arsht Center for the Performing Arts, make Museum Park a triple threat of visual art, science, and performance.
In the city's Design District, art has found a home between the stylish surroundings of Hermès, Armani/Casa, and Design Within Reach. Open as of December 1, 2017, the Institute of Contemporary Art Miami will be highlighting innovative and experimental artists focused on expanding the definitions of modern art. The opening exhibition, the Everywhere Studio, spotlights the development of the artist's studio, drawing upon 100 works from 50 post-war artists of the past five decades including Andy Warhol, Carolee Schneemann, Bruce Nauman, and Anna Oppermann.
'
And while the Wynwood Arts District boasts 70 art galleries, including art hot spots the Rubell Family Collection and the Margulies Collection at the Warehouse, this is still foremost graffiti territory. Founded in 2009, community placemaker Tony Goldman's Wynwood Walls and Doors is an outdoor permanent street art mural showcase which allows visitors to explore ever-changing colourful street art by artists from around the world, bedecking buildings and sidewalks.
_________
Never miss a story. Sign up for NUVO's weekly newsletter.