Handsome Coffee Roasters, L.A.
12-Ounce, dark, and handsome.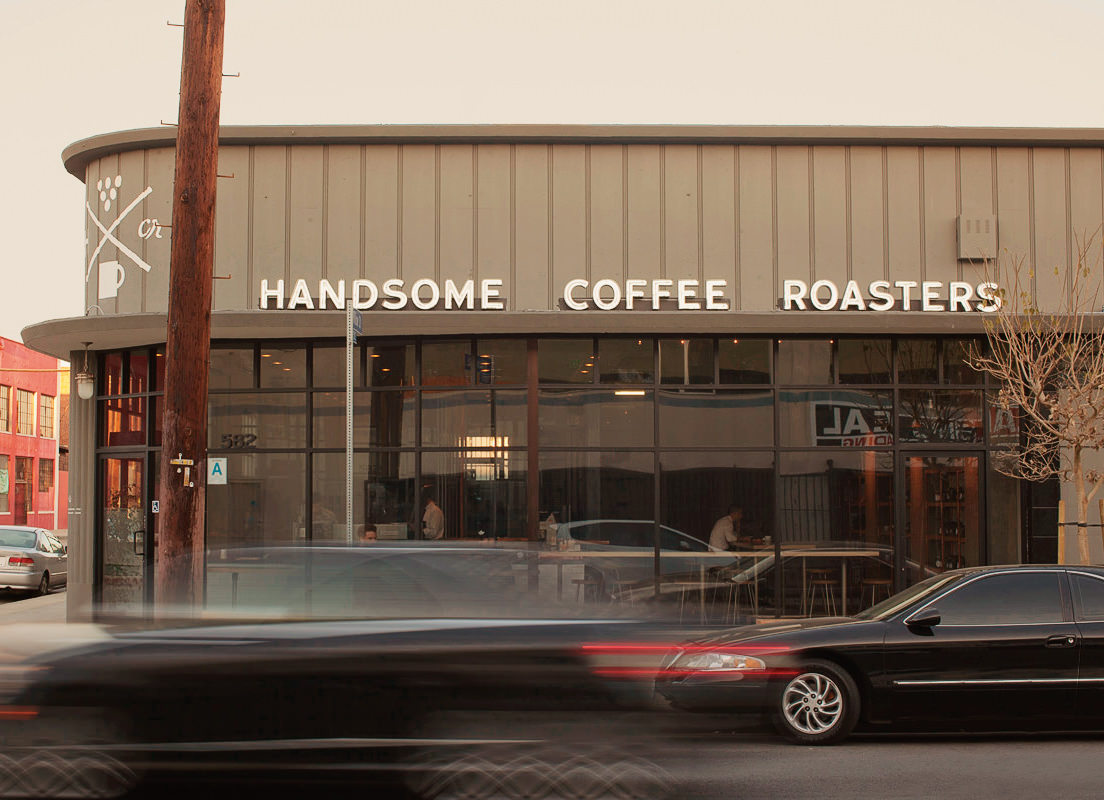 "Hello, handsome" likely wasn't the greeting between Michael Phillips, Chris Owens, and Tyler Wells, as they first met while working the coffee circuit. Then again, Owens admits the impetus to start their company, Handsome Coffee Roasters, came about while he and Wells were on a "man-date". Each from a different corner of the United States, their confluence in Los Angeles marked not only the beginning of a budding three-way bromance, but also the blueprint for a business that would see them sourcing beans first-hand from farmers around the world, roasting them in small batches, supplying them to cafés across the country, and brewing the grinds at a coffee bar all their own, right from downtown L.A.
In the city's derelict, industrial downtown, there is Handsome. Since the café's February opening, Angelenos have been flocking to the space for a bar menu with options that read simply: "espresso" and "espresso + milk".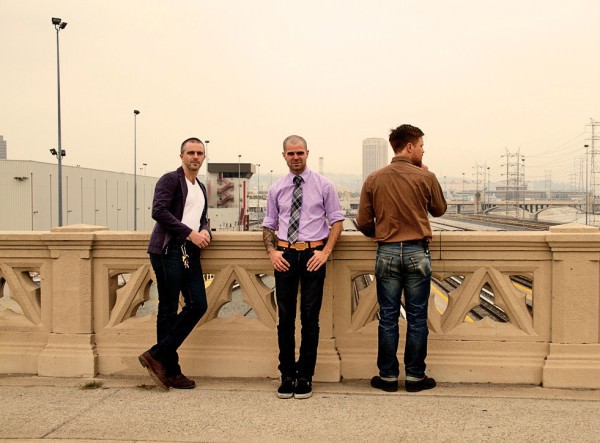 In a shamanistic way, the baristas surmise your flavour preferences and then prescribe the bean they think you'll enjoy most. The menu changes often, and sometimes includes Konga Cooperative from Ethiopia; in it, you find notes of raspberry and clementine—a brew that Wells calls his favourite. Phillips disagrees; for him, it's the mysterious tobacco, brown sugar, graham, and black tea aromas in Dukunde Kawa, grown in Northern Rwanda. As for Owens, he's most excited about the Finca Tanzania from Salvadoran coffee-growing legend Aida Batlle. The coffee queen was so impressed with the triumvirate's operation that she invited them into her exclusive club. There's a lot more to them than just their good looks.